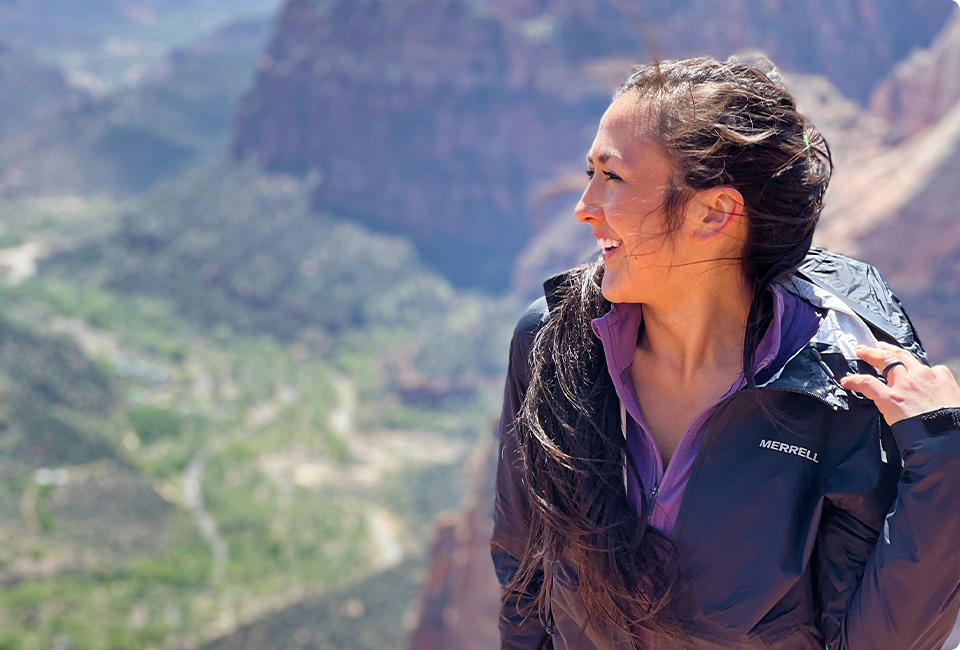 Christina
Rico
Immersing myself in nature has impacted almost every aspect of my life including my mental well-being, physical health, and even my relationships. Every trail is my "favorite trail" in that very moment. When I am hiking, I don't ruminate on the past or worry about the future. Instead, I try my best to be fully present by absorbing the beautiful views, allowing my creativity to flow, and recognizing all of the things I have to be grateful for.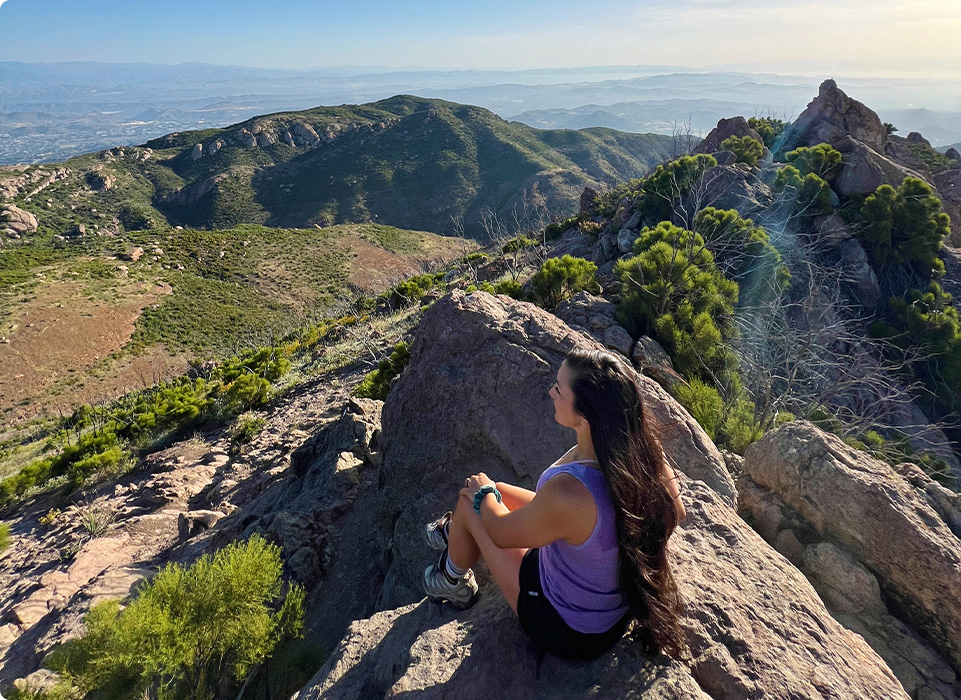 Mount Baldy Loop Eagle River, Alaska

|

Hard
This trail can be completed as a loop (~17 miles) or an out-and-back trail to the summit (~8.5 miles). The trail can be started from the East or West Baldy trail parking lot. The real peak of this hike cannot be accessed, as it is located within the Apache Reservation. The trail start at the parking area, and immediately take you through a dense forest, prime wildlife habitat. This hike is absolutely beautiful during the summer when the greenery is lush, and various mushrooms are abundant. On an early morning in the fall, one may even hear elk bugling!
6-8 hours
Water, snacks, sun protection (sunscreen/hat)
Adventure – Out in nature, away from an urban centre.


Hard - Technical and potentially remote terrain with serious elevation that requires a high level of fitness and/or hiking experience. Lasts up to 6 hours.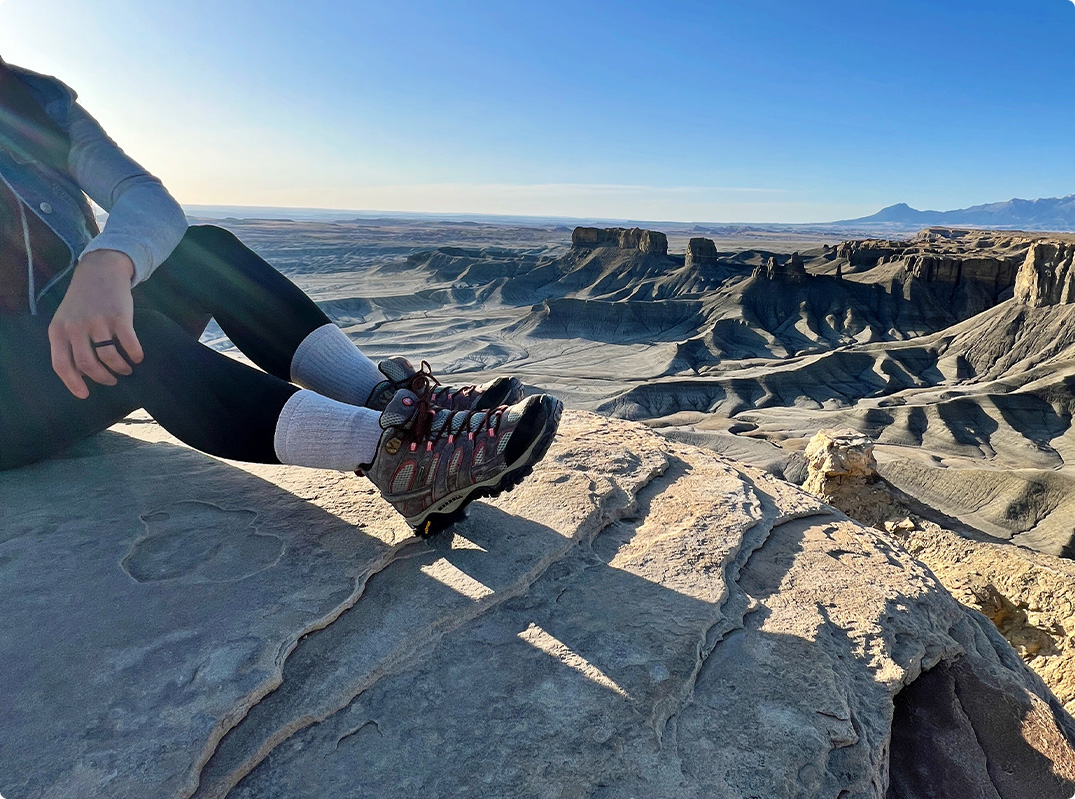 I love that hiking allows me to quiet
my (very) active mind, and
encourages me to be fully aware and
present during my time on the trail."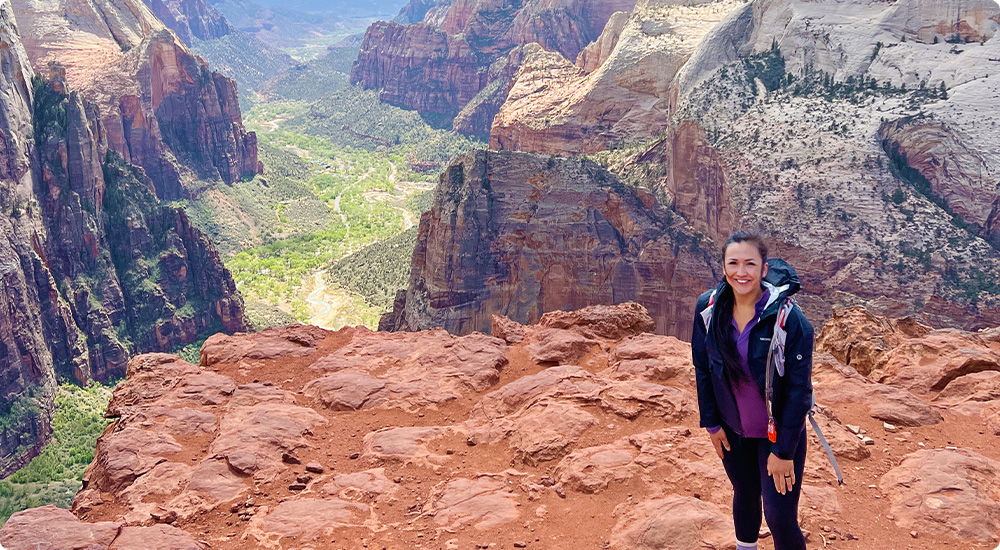 Q&A
Why do you love hiking?
Hiking means a time to refresh, clear my mind, and engage with the beautiful world around me.
What are your hiking essentials and why?
Hiking means a time to refresh, clear my mind, and engage with the beautiful world around me.
Why is it important to wear the right shoes?
A quality pair of hiking shoes is one of the most important items that a hiker should invest in. Proper footwear can make the difference between enjoying your time on the trail, and have a downright miserable experience. Your feet are what take you from Point A to Point B (and then back to your car) so I believe it is critical to ensure your feet are happy and comfortable.