Melise
Edwards
Spending time outside on my favorite trails allows me to return to my own body, to slow down and appreciate the beauty and small details around me, to connect with those I love and care about and to enjoy moving my body in a way that fuels me. Being outdoors is essential for my health and joy.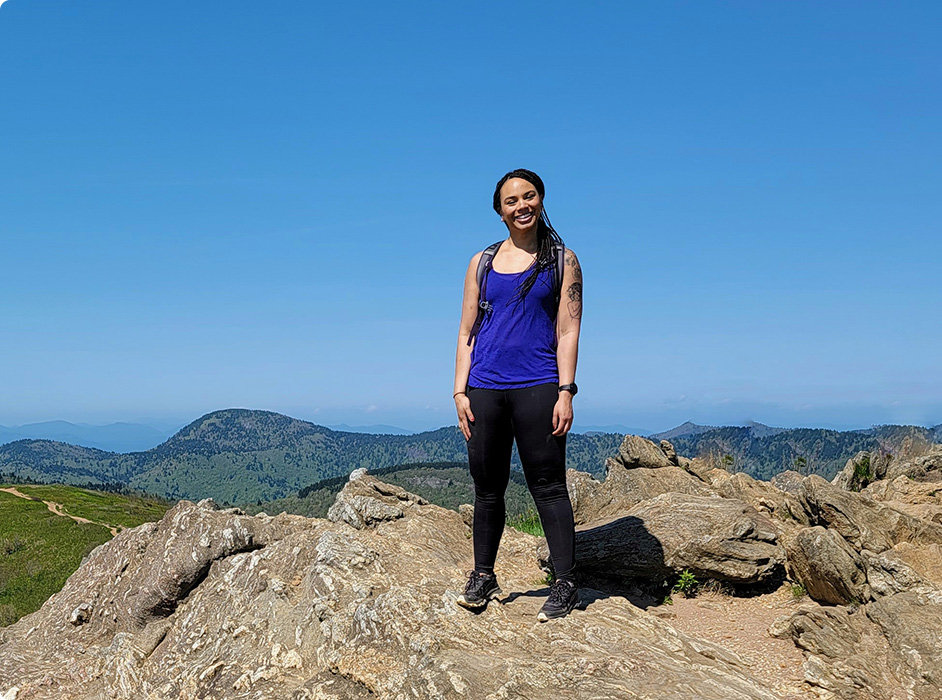 Black Balsam Knob North Carolina

|

Moderate
This trail is absolutely stunning and I come back to it every single time I come home. It is part of the Art Loeb trail, but from the trailhead to the "knob" is only one mile if you just want to do a short hike with absolutely incredible 360 views.
1 hour
Always bring water, snacks and sunscreen. I highly recommend going in the early morning or evening to see an absolutely beautiful sunrise or sunset.
Adventure - Out in nature, away from an urban center.


Moderate - Gets the heart rate going with mixed terrain, elevation changes, and an up-to-4-hour timeframe.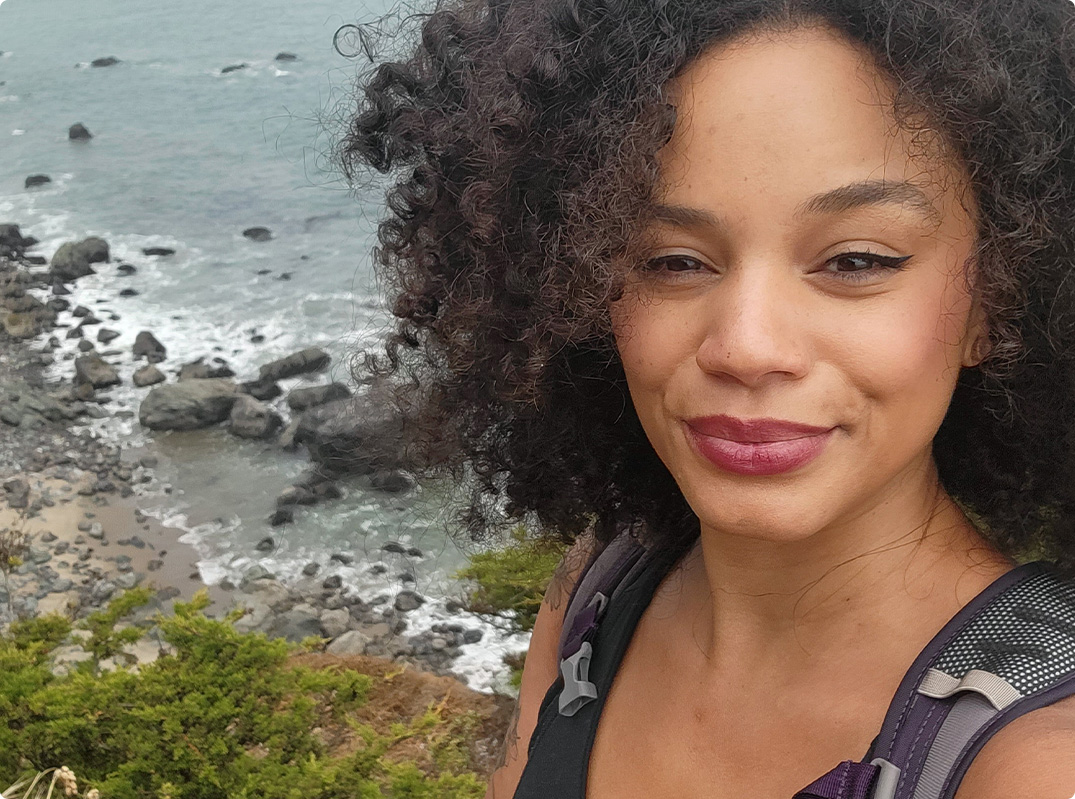 To me, hiking is an opportunity to
appreciate the beauty of nature and
wildlife, disconnect from the myriad
of distractions and obligations of
each day, and find time to reconnect
to myself and my local environment."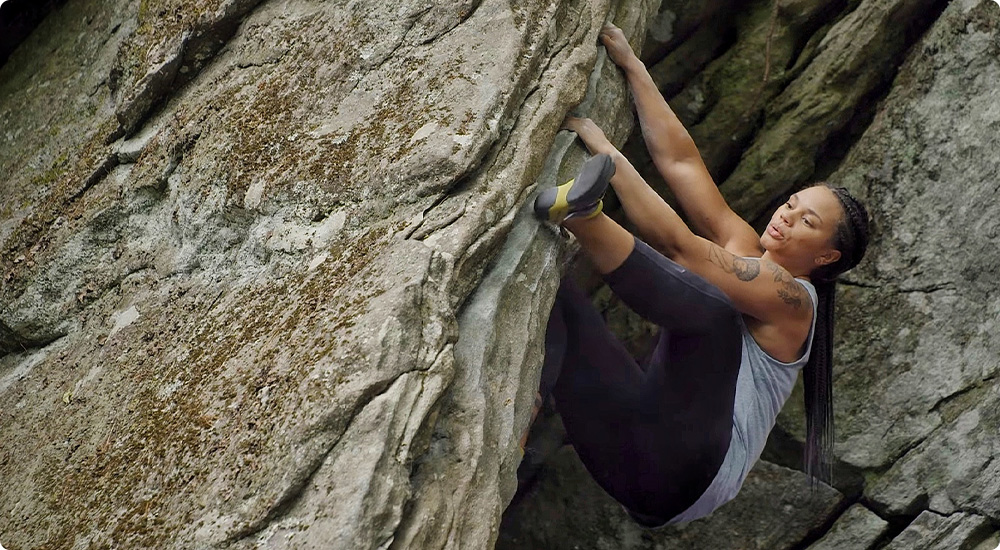 Q&A
Why do you love hiking?
I love being able to take my dog Rupi with me everywhere I go and seeing how joyful she is to be outside too. I also love wildlife and identifying birds, flowers, trees, mushrooms and really anything I find.
What are your hiking essentials and why?
I always take the bare essentials: water for me and my dog, a snack for myself and my friends and a really good pair of hiking shoes.
Why is it important to wear the right shoes?
Wearing the right footwear completely changes the hiking and outdoor experience. When I have footwear that provides the right amount of support and responsivity, my entire body feels less achy and the experience as a whole is so much more enjoyable.