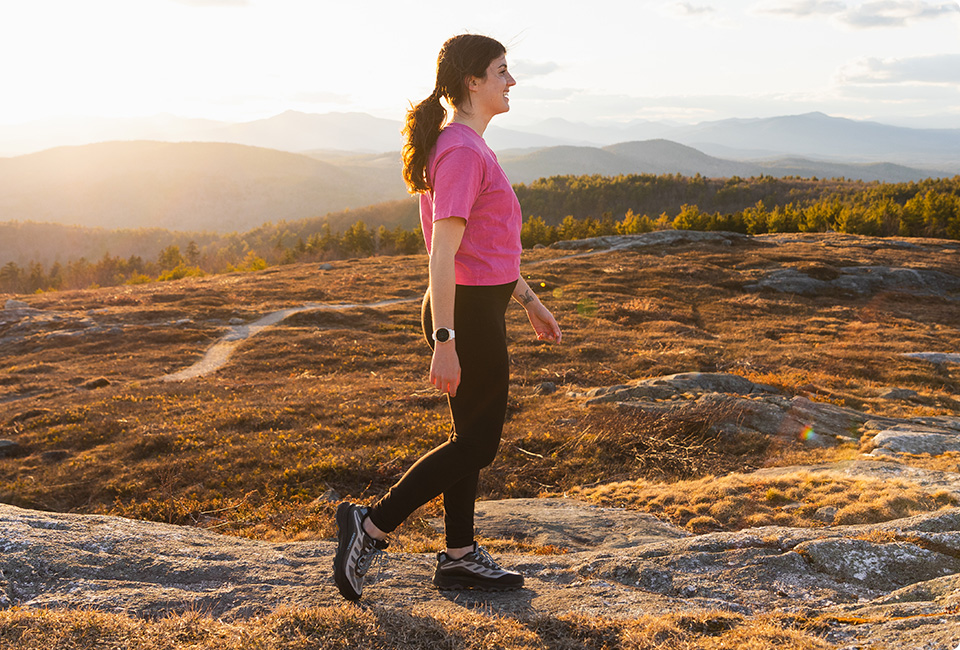 Nichole
Iby
Hiking inspires me to appreciate the journey rather than focusing only on the goal because the journey is where we learn and grow the most! The goal is just a bonus, just like the views at the top of the mountain, but the journey and hike are what we will remember.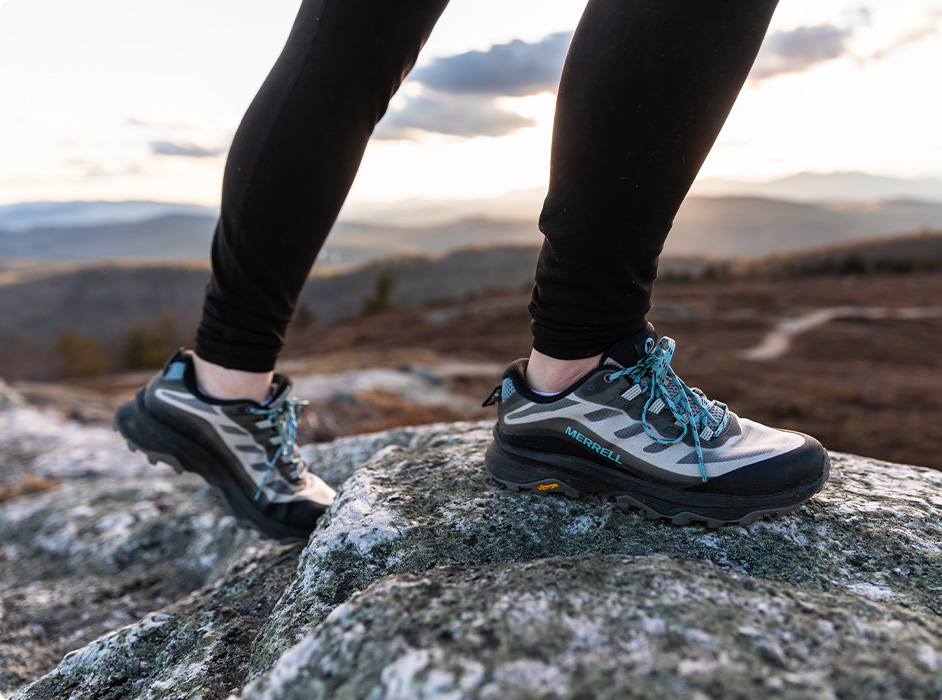 Mount Eisenhower and Mount Pierce New Hampshire

|

Hard
The hike to Mount Eisenhower and Mount Pierce is stunning because they are among the tallest mountains in New Hampshire and offer incredible views! This hike begins at the Edmands Path Trailhead and climbs steeply up to Mount Eisenhower, which offers stunning 360-degree views. It also offers beautiful views of Mount Washington, the tallest mountain in New England. The trail then travels along the ridgeline to Mount Pierce, the trail then descends Mount Pierce and ends at the Crawford Path Trailhead.
6-8 hours
Supportive footwear with good traction, enough food and water to complete the hike, layers (including an insulated jacket and rain jacket), and maps: a physical map and one downloaded to your phone
Adventure – Out in nature, away from an urban centre.


Hard - Technical and potentially remote terrain with serious elevation that requires a high level of fitness and/or hiking experience. Lasts up to 6 hours.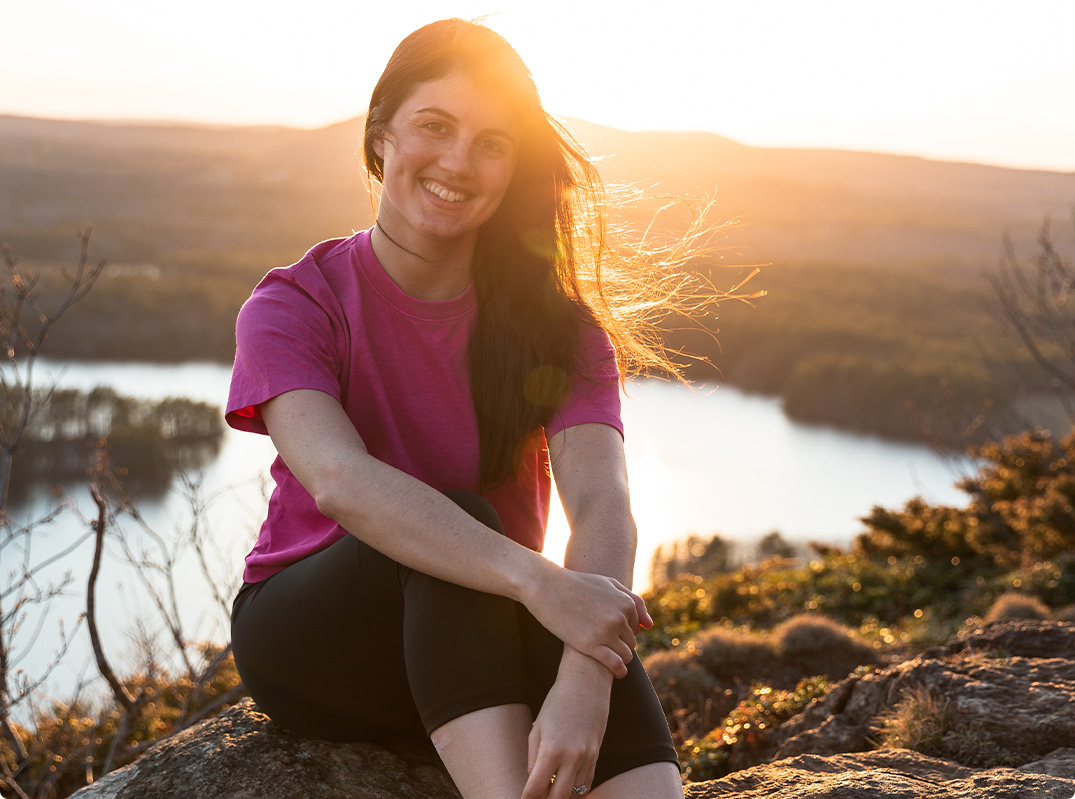 Hiking teaches me to slow down,
appreciate the present moment,
and enjoy the journey."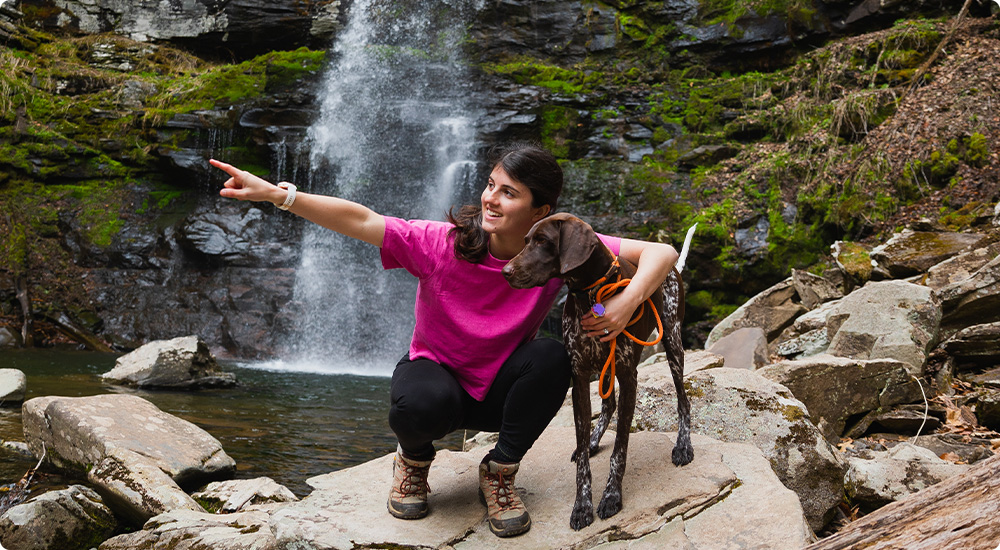 Q&A
Why do you love hiking?
I am an overthinker, so my mind is constantly on the go. Hiking is one of the only times I can free my mind from everything and enjoy the moment I am in. It is like a meditation for me! And being out in nature is incredibly healing. No matter what mindset I am in when I get on the trail, I know I will always leave feeling better.
What are your hiking essentials and why?
Every time I hit the trail, I can never go without my water, trail snacks, and hiking boots! Each of these items is essential for having a positive hiking experience and keeping me injury-free.
Why is it important to wear the right shoes?
Wearing the right footwear is crucial because it provides the support, comfort, and protection our feet need while hiking. Our feet support our entire body when we hike, so it is so important to support them with the right footwear!