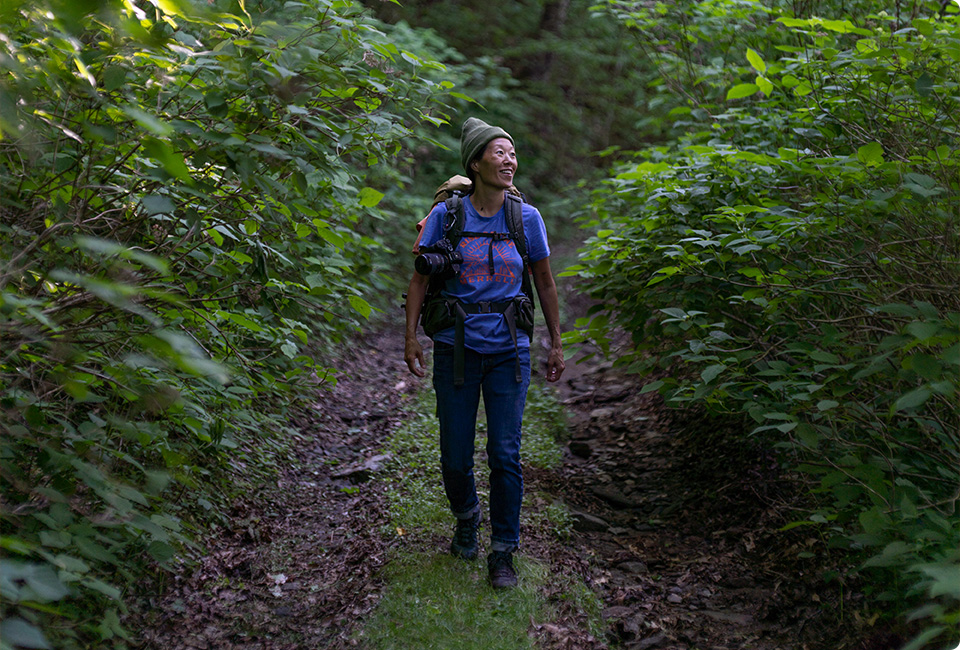 Erin
McGrady
Spending time on the trail inspires me to continue to work towards a more inclusive outdoors, a place where everyone is not only safe but welcome. Breaking down barriers to accessing the outdoors can be as simple as sharing directions to your favorite waterfall, inviting someone who's new to hiking to go with you next time, and even donating gently used gear to someone who could use the resource.
Craggy Pinnacle Trail Barnardsville, North Carolina

|

Easy
This is an out and back dog-friendly trail (pups must be leashed) that starts at the Craggy Dome parking area located at Mile Marker 361.4 along the Blue Ridge Parkway. It's roughly .7 miles one-way and the reward for your efforts are gorgeous panoramic views from the stone viewing platform at the summit.
1 hour, or more if you take time to rest at the top
Reusable water bottle, snacks, bug spray, sunscreen, a leash if you're bringing your dog, and a camera for some cool photo ops.
Suburban - Close to an urban center, slightly removed while still being easily accessible from a city hub


Easy - Lets you spend time outside with minimal commitment. Great for beginners and most fitness levels. Simple walking route, relatively flat, under 2 hours, and very accessible.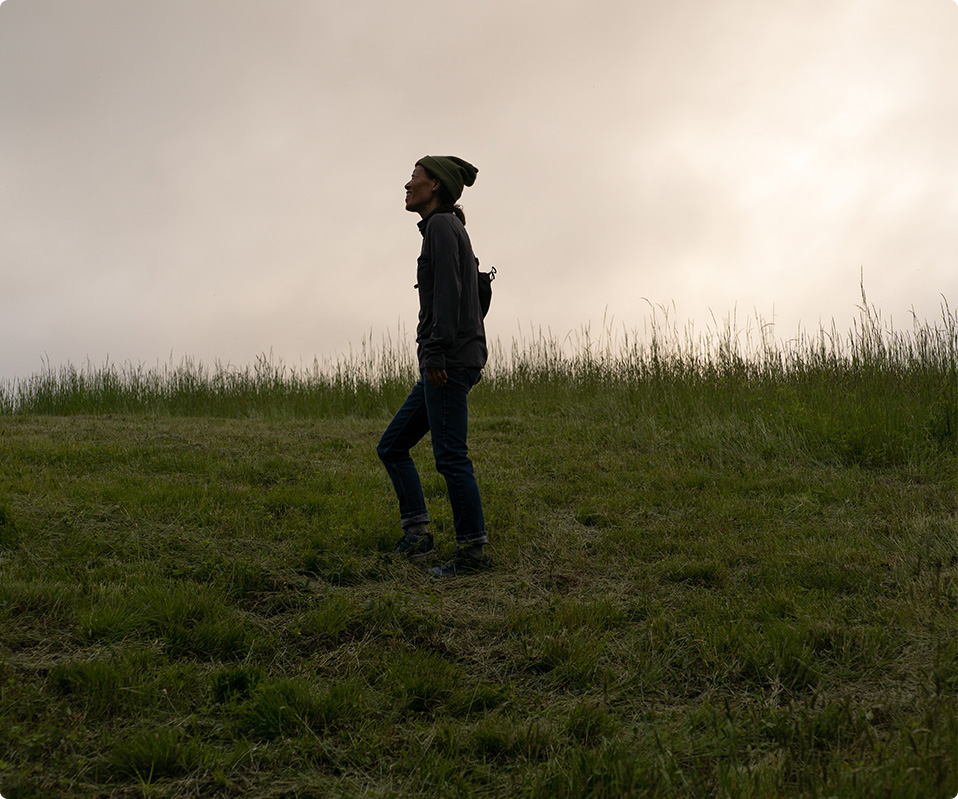 Hiking is so meaningful to me
because it is one of the ways I
practice self-care and also find joy!"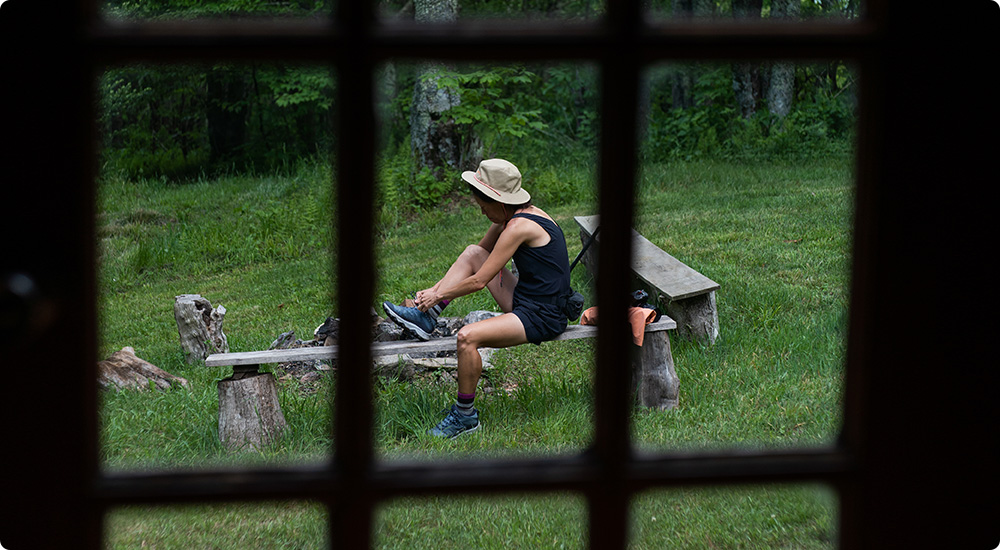 Q&A
Why do you love hiking?
I love spending time on the trail because it's a chance to unplug from my devices, connect with nature, and really show up for myself in the present moment. Some of my most treasured memories are from being on the trail and running, hiking, taking photos, and laughing with friends.
What are your hiking essentials and why?
I always make sure I've got a water bottle filled with electrolytes to keep me hydrated, a way to navigate to keep me safe, and a camera to record my memories!
Why is it important to wear the right shoes?
If you're wearing the right footwear, you won't even notice 'em. But if you're in something that doesn't fit well it'll negatively impact your entire experience because of things like hot spots and blisters. And in extreme cases, the wrong footwear can be a safety issue.