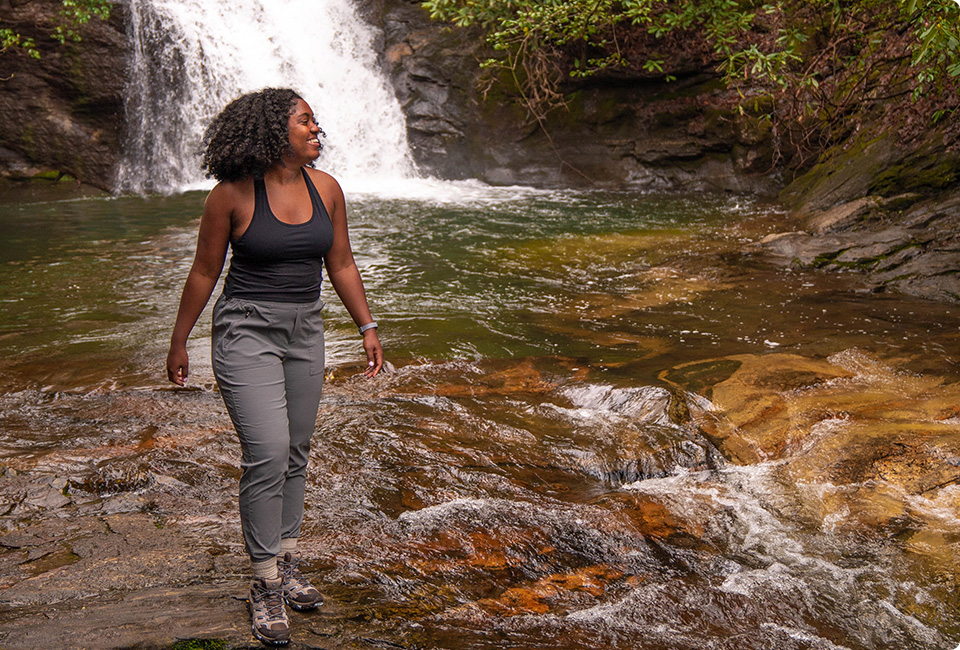 Tee
George
Spending time outdoors on my favorite trail allows me to decompress and be in the moment. Outside of hiking, my life moves so fast and there are always a million tasks I have to do. When I'm hiking all of that stress goes away and I just focus on the next steps in front of me.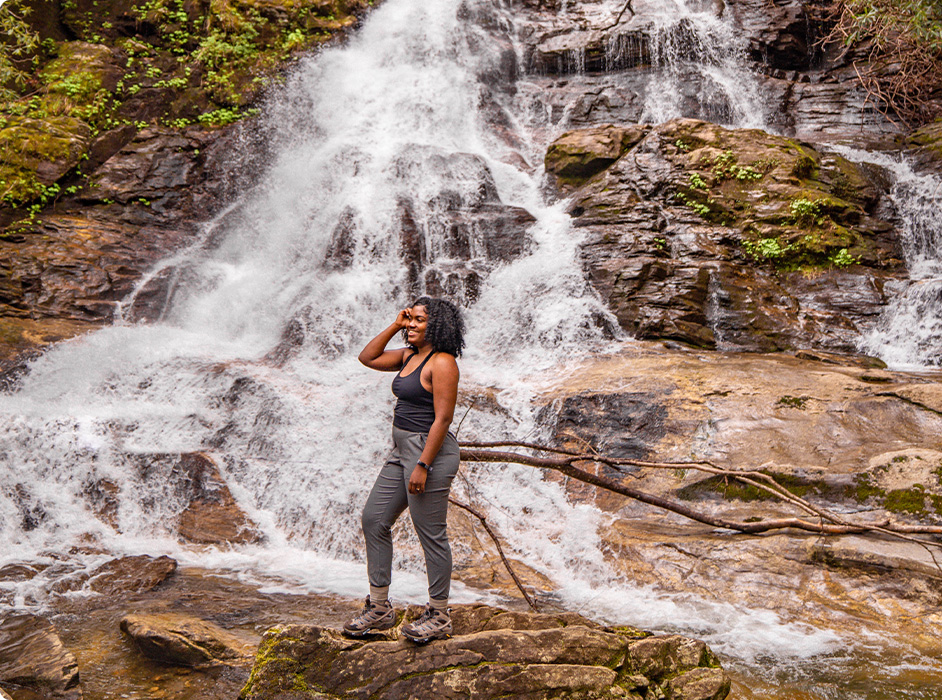 Preacher's Rock Suches, GA

|

Easy
This trail is an out and back that starts at Woody Gap parking lot, and has a gorgeous 180 degree view of the mountains.
1.5-2 hours
Water, snacks, first aid kit, bug spray, sunscreen
Adventure - Out in nature, remote and away from an urban center


Easy - Let's you spend time outside with minimal commitment. Great for beginners and most fitness levels. Simple walking route, relatively flat, under 2 hours, and very accessible.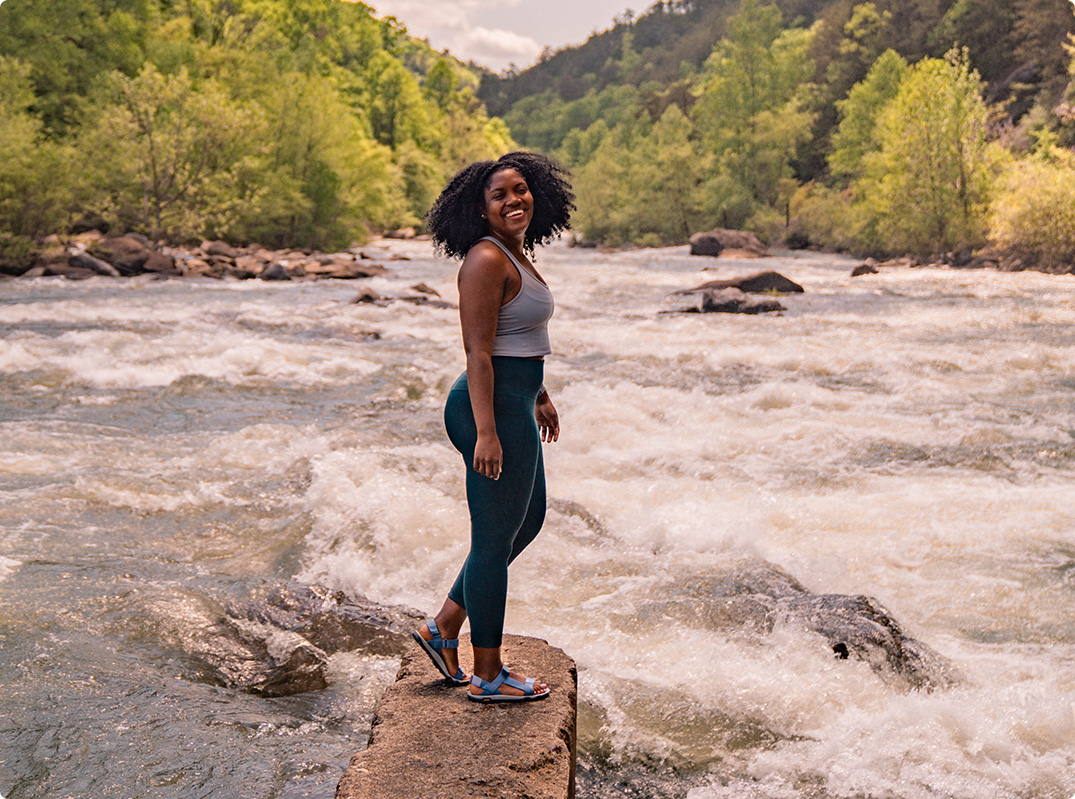 Hiking means hitting the reset
button and slowing everything else
down so I can focus on whats right
in front of me."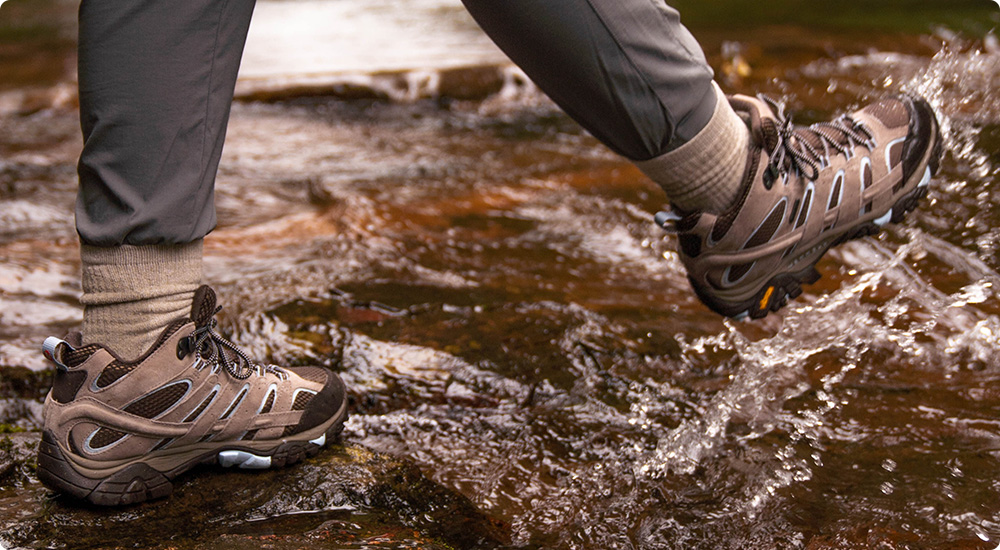 Q&A
Why do you love hiking?
I love that it allows me to unplug from the world and spend time in nature.
What are your hiking essentials and why?
I never leave home without my first aid kit because anything can happen and I want to always be prepared. I also always bring plenty of water and snacks to stay hydrated and energized on the trails.
Why is it important to wear the right shoes?
It makes all the difference. The right footwear can either make or break your hike. I've done plenty of hikes with uncomfortable shoes and it's something I want to always avoid in the future. Comfortable gear allows me to focus on the trails without having to worry about injuring myself due to inaccurate shoes (I've stubbed my toes more times then I can count).