Molly
Chhiv
Time in the outdoors is my opportunity to just slow down, disconnect from life's distractions, and focus on myself and the present moment! Feeling the sun radiate on my skin and listening to the stillness of the trees allows me to connect with myself, including my thoughts, goals, and creativity. Through the outdoors, I've learned about independence, self-confidence, and mental strength! Seeing myself grow and find happiness through the outdoors inspires me to continue adventuring outside...because the best is yet to come!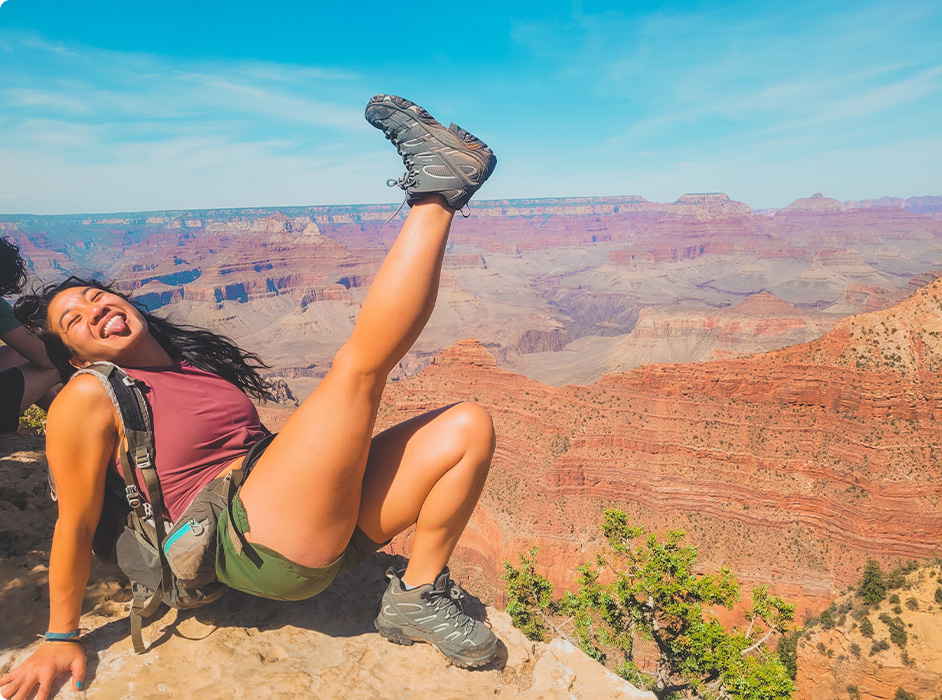 The Arizona (Ringbolt)
Hot Springs Trail Outside Las Vegas, NV

|

Moderate
Hike along this insanely scenic 5.9-mile loop through the White Canyons to get to the sizzling, hidden Arizona Hot Springs, located in the Lake Mead National Recreation Area. This trail has you hiking with scenic canyon views, exploring slot canyons, and even climbing a 20-ft waterfall on a ladder just to get to the hot springs! Once you've made it to the hot springs, take a break to soak and relax in these therapeutic springs.
3-4 hours
Water, snacks, sun protection, bathing suit
Adventure - Out in nature, away from an urban center.


Moderate - Gets the heart rate going with mixed terrain, elevation changes, and an up-to-4-hour timeframe.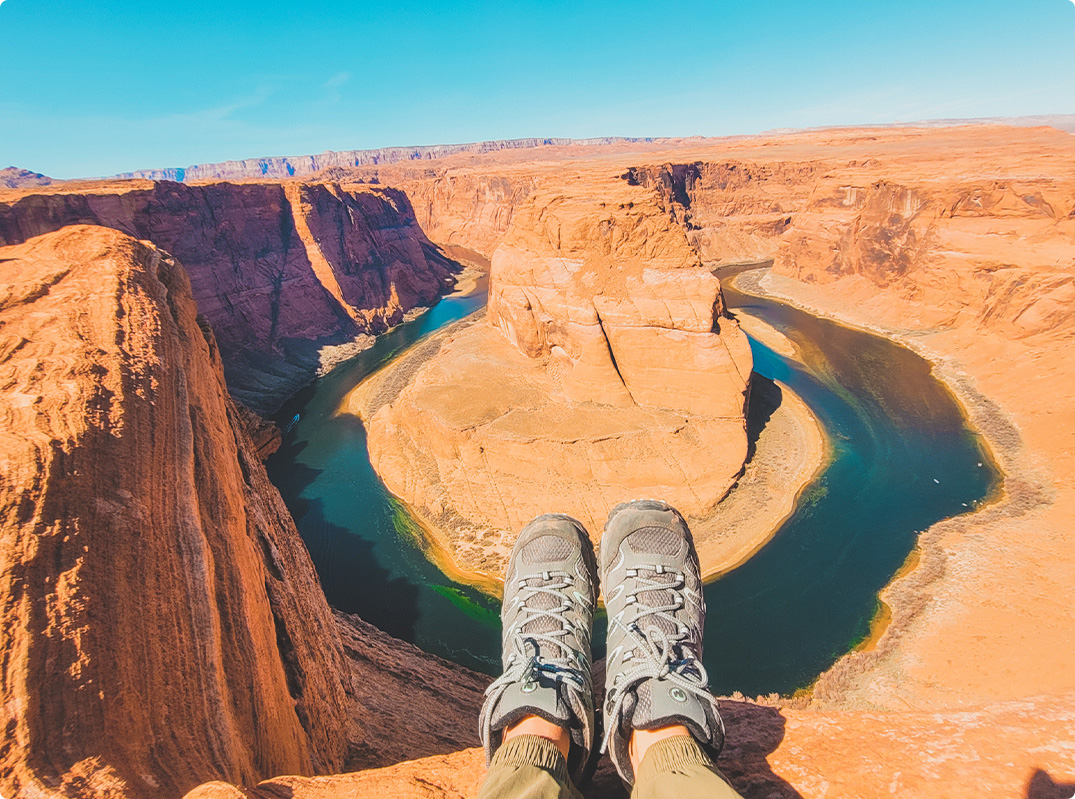 Something transformational
seems to happen every time I'm
out on the trails."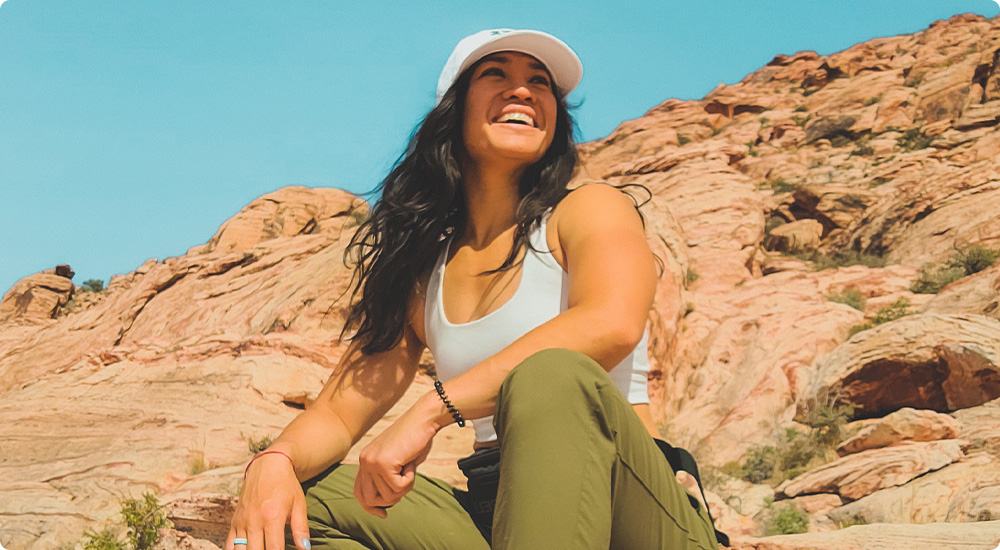 Q&A
Why do you love hiking?
Something transformational seems to happen every time I'm out on the trails. As soon as I'm outdoors, I disconnect from distractions and feel like I can truly relax mentally. My curiosity comes out and I want to explore EVERYTHING. At that moment, I feel free, excited, and alive without a single care in the world! And that feeling is what I love about spending time on the trail.
What are your hiking essentials and why?
Every time I hit the trail, I can never go without my water, trail snacks, and hiking boots! Each of these items is essential for having a positive hiking experience and keeping me injury-free.
Why is it important to wear the right shoes?
Your hiking footwear can single-handedly make or break your hiking experience! Proper footwear goes beyond style. For hiking, having footwear that is comfortable and offers all of the stability and support you will need will not only elevate your hiking experience but also minimize injuries along the trail. Footwear is that single piece of gear worth investing in because it will keep you hiking longer and safer!