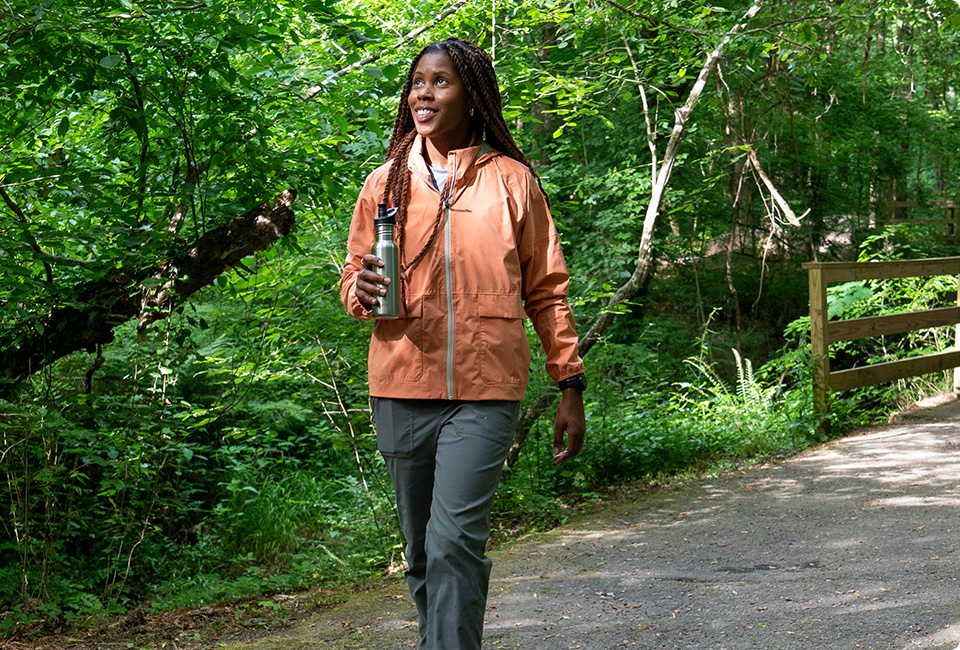 Kim
Parks
Hiking provides me access to nature and its many benefits. Once I step foot on one of my favorite trails, or get close to water or the mountains, I instantly feel lighter. Being close and connected to nature heals me. It energizes me. And even more so, it awes me. It is my church. I feel connected to a higher power when I'm immersed in nature. The outdoors is proven to make me happier so it's a place I love to be.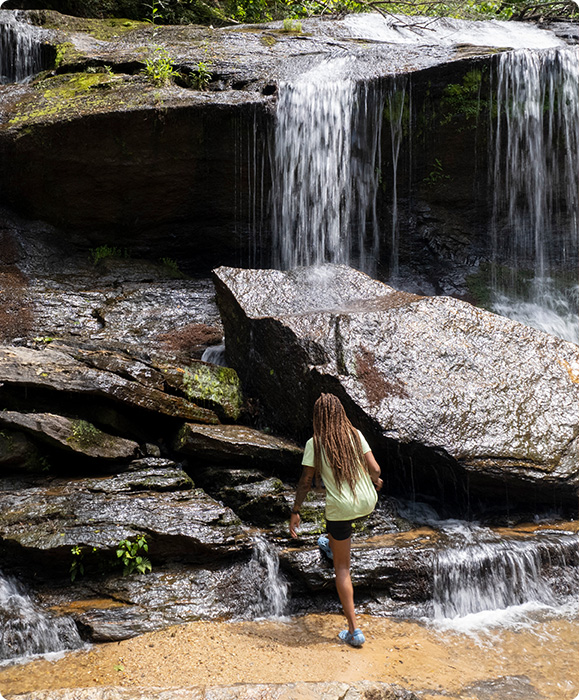 Cloudland Canyon Sitton Gulch Trail Dade County, Georgia

|

Moderate
This trail is about 5 miles out and back and starts from the canyon rim down to the floor, along a creek that features waterfalls and boulder fields. It's a good workout! Be prepared for stairs.
2 to 3 hours
Water, light snacks, first aid day-kit
Adventure - Out in nature, away from an urban center.


Moderate - Gets the heart rate going with mixed terrain, elevation changes, and an up-to-4-hour timeframe.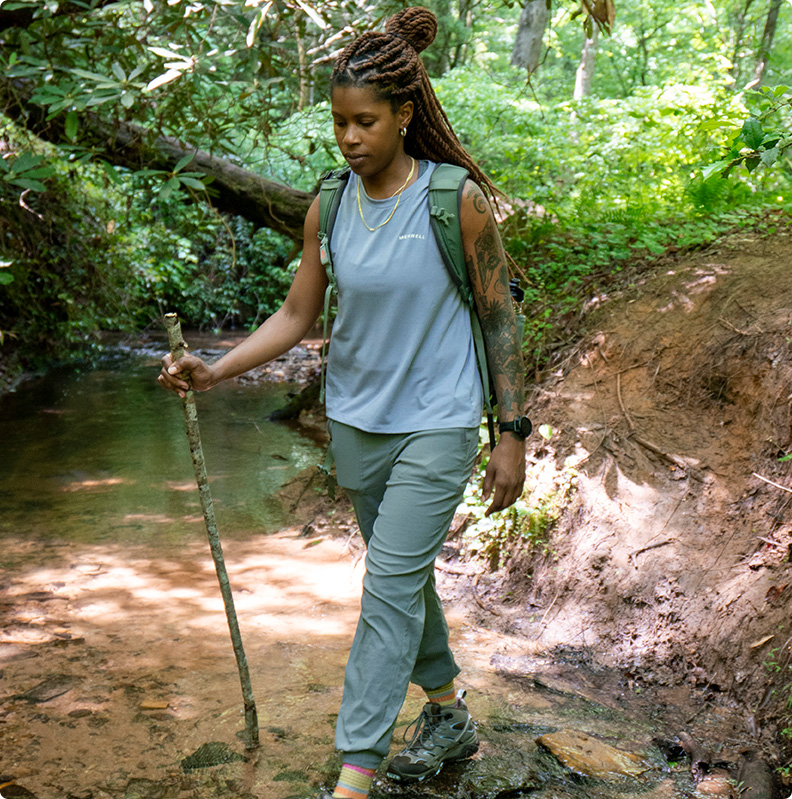 Hiking allows me to access parts of
the natural world that are infrequently
visited and beautifully conserved."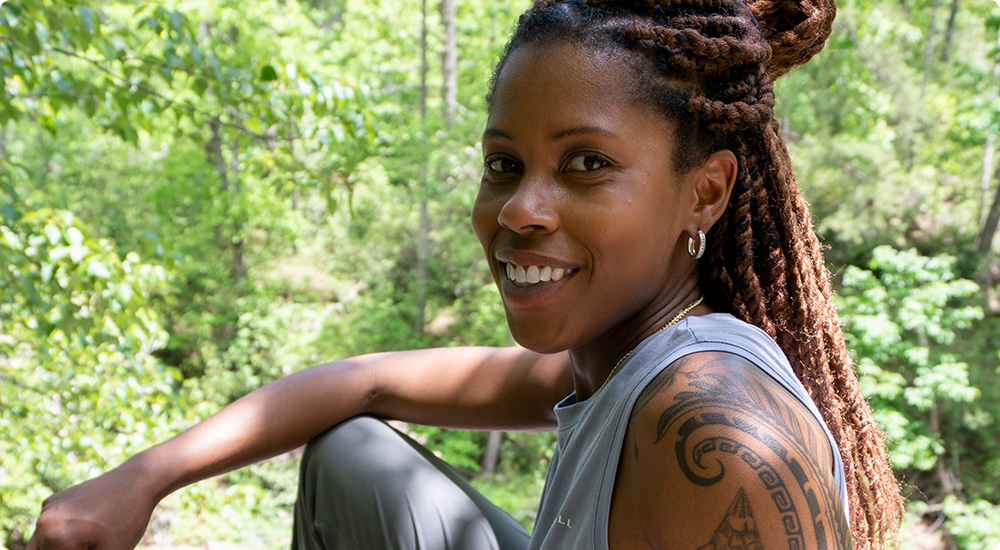 Q&A
Why do you love hiking?
I love disconnecting from my every day and connecting with nature on the trail. It's a time to release any stress, breathe in fresh air, and get a good workout.
What are your hiking essentials and why?
I never hit the trail without water, my satellite GPS messenger, and my camera.
Why is it important to wear the right shoes?
The wrong footwear can almost convince you to never get on the trail again. I've come back from hikes with blisters on my feet before, or just foot pain in general. It wasn't until I spent real time comparing and walking in different boots that I knew how important wearing the right footwear for my feet would impact my experience as a hiker.