Return to The Hiking Club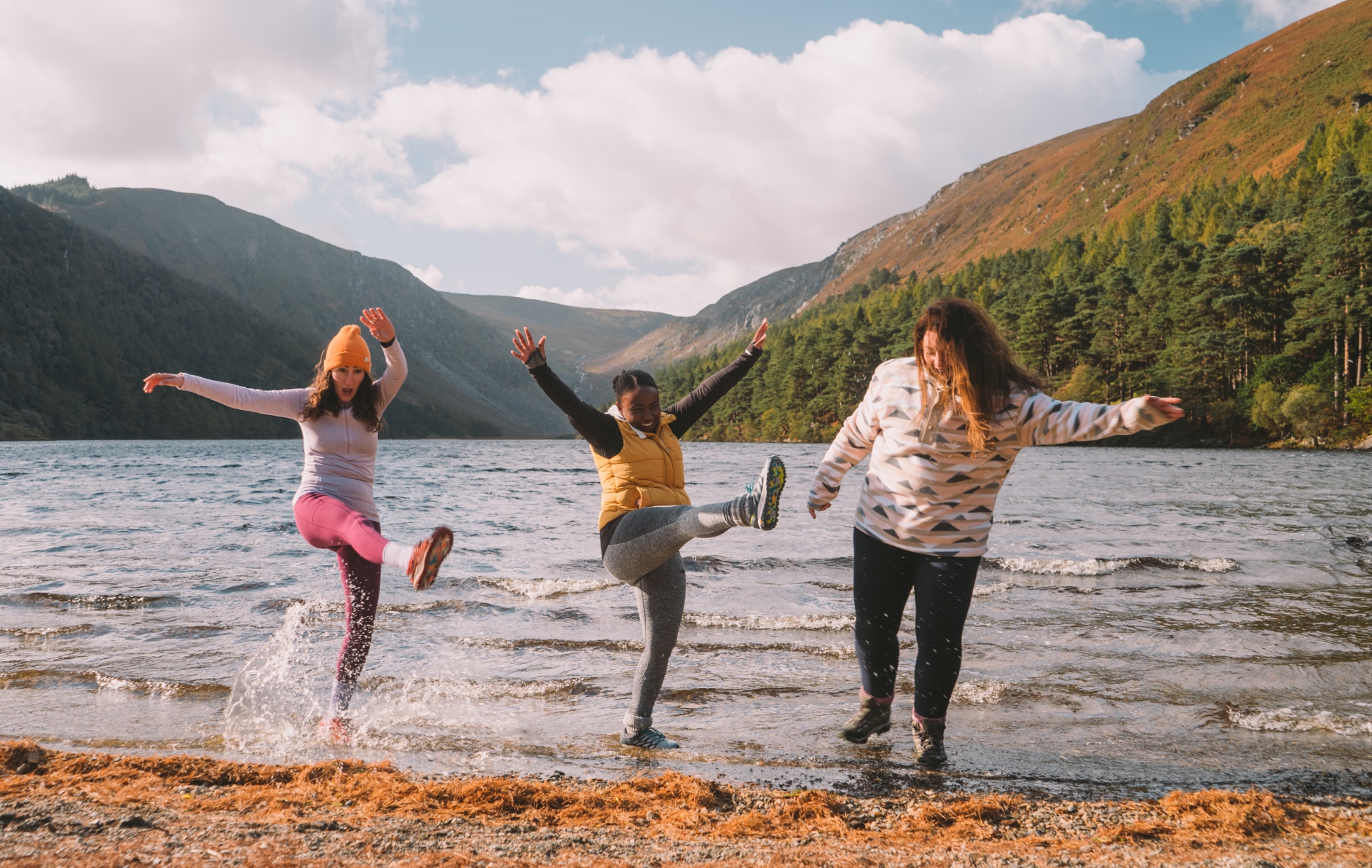 Sunrise Spinc Hike
By Galz Gone Wild
Glendalough, Wicklow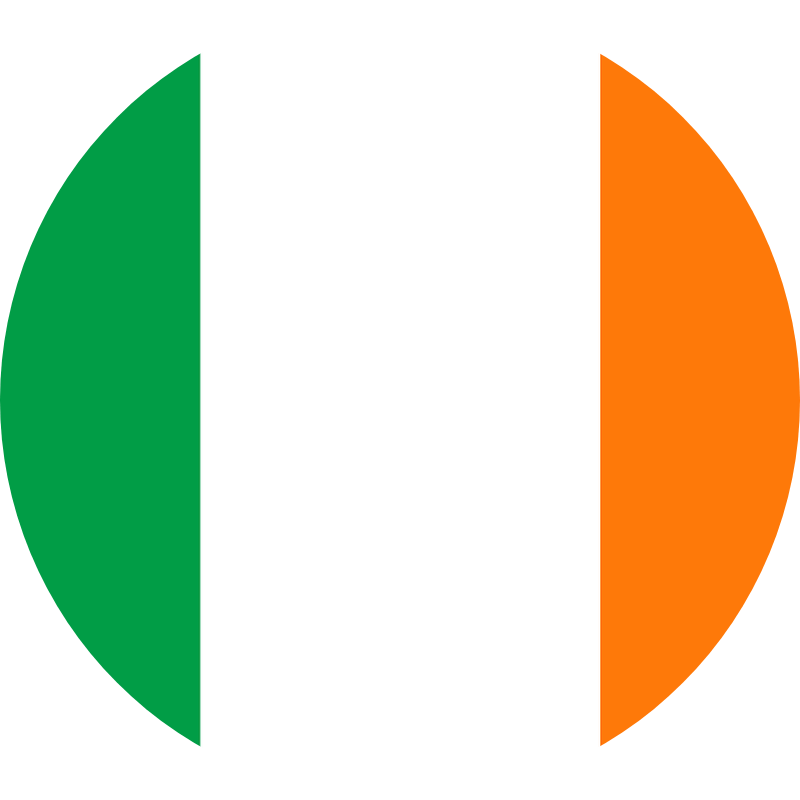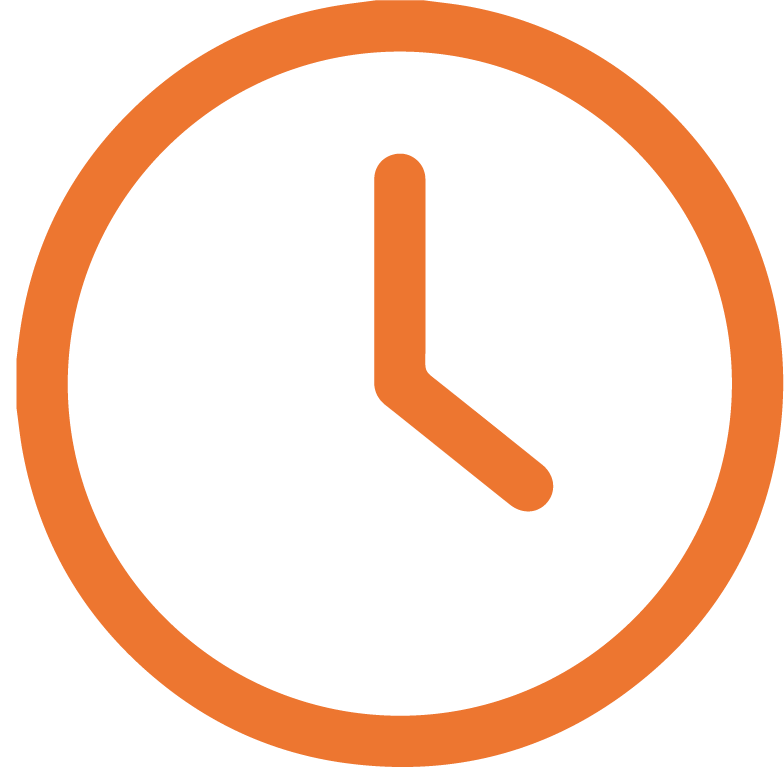 3 hours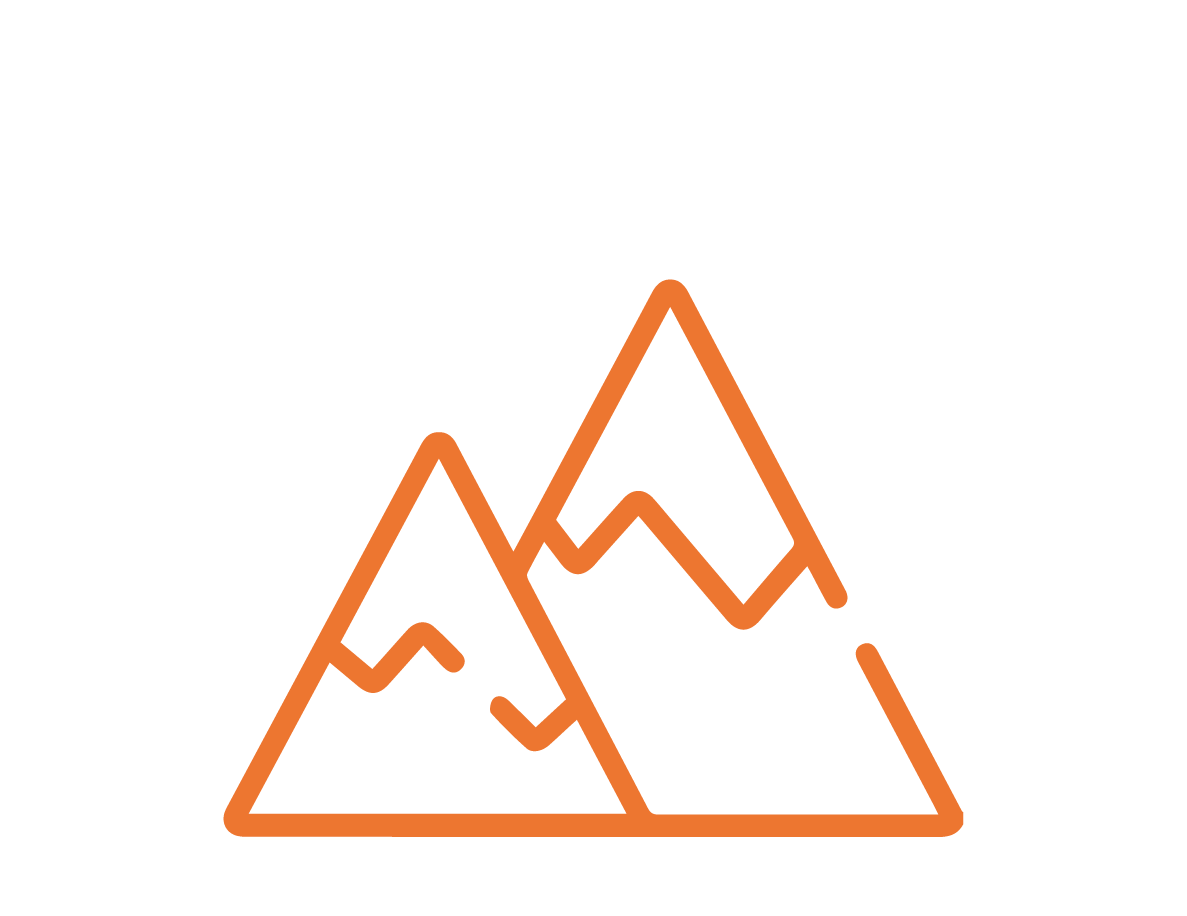 A few steep ascents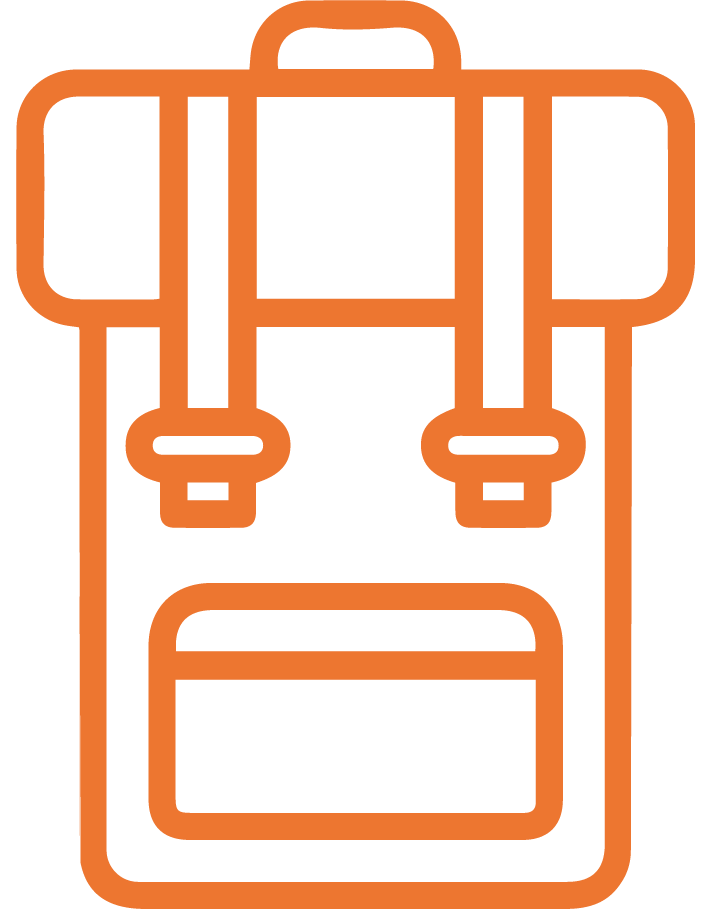 Always remember a zip lock bag to store your food waste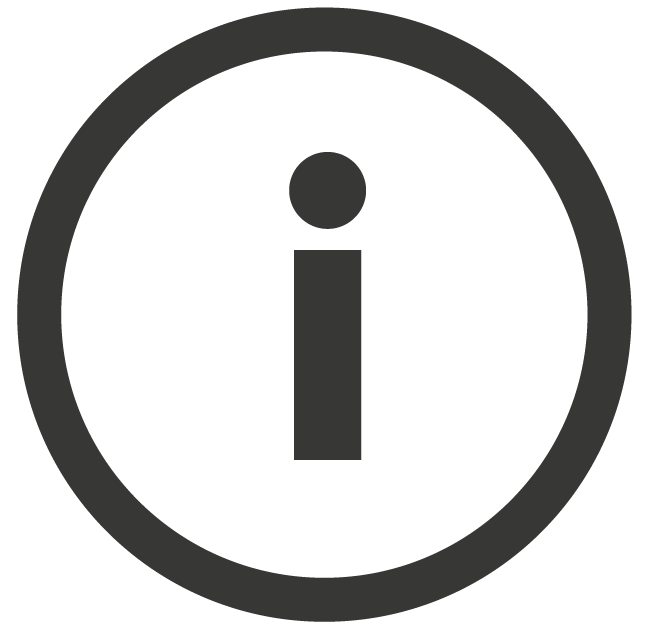 Hiking key
Route:
The Spinc ridge overlooks the spectacular Glendalough Valley, the most breathtakingly beautiful scenery in County Wicklow. The white marked trail follows the Upper Lake of Glendalough before it makes it's ascent up a rocky path to the deserted Miners Village, winding its way alongside the river until you reach the footbridge. From here the landscape changes dramatically and you walk on wooden steps to a spectacular viewpoint overlooking the Upper Lake. The trail descends steeply to join a pathway by Poulanass Waterfall. The final viewpoint ends at the shore of The Upper Lake, where the hike finishes.
Follow The Route On ALLTRAILS >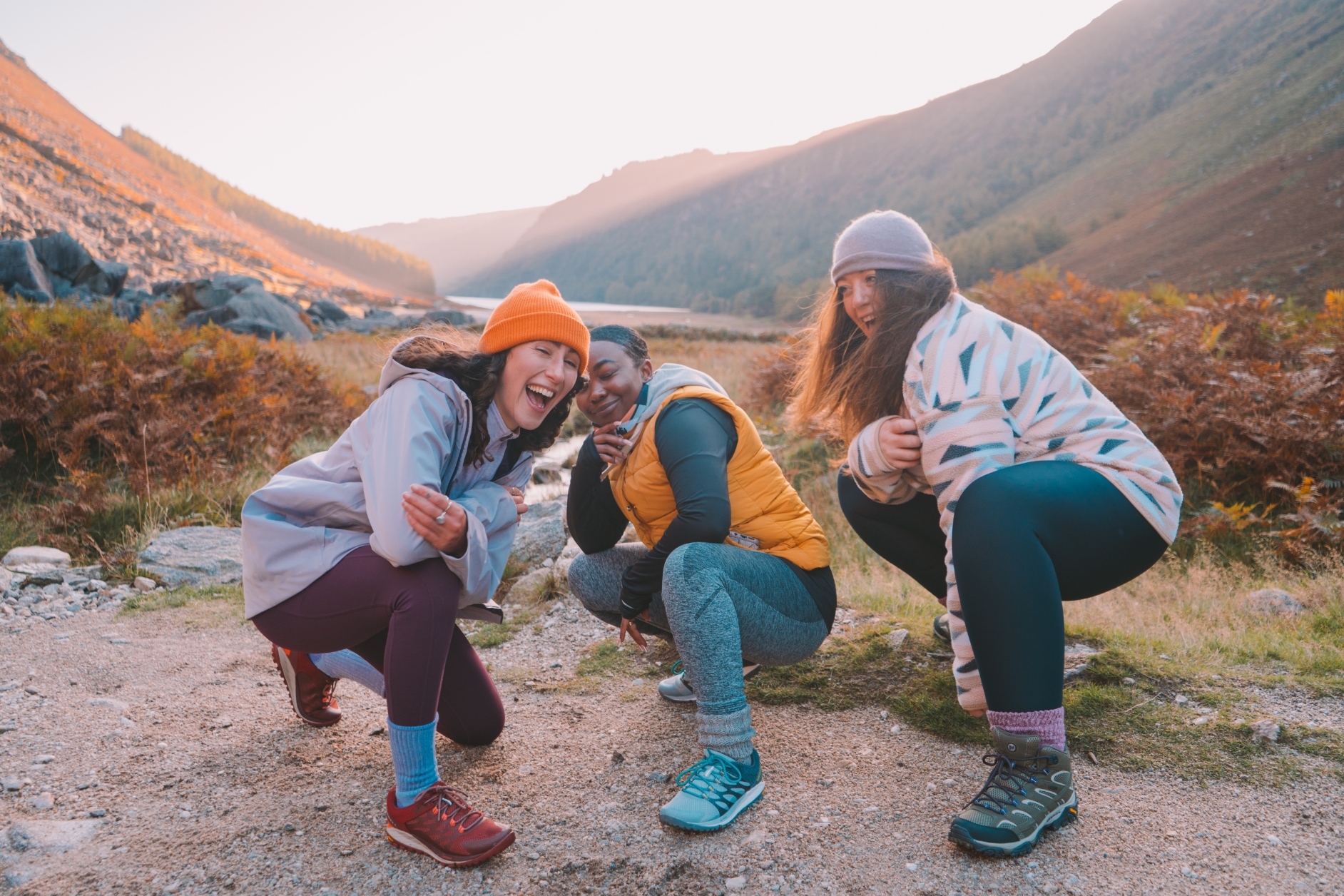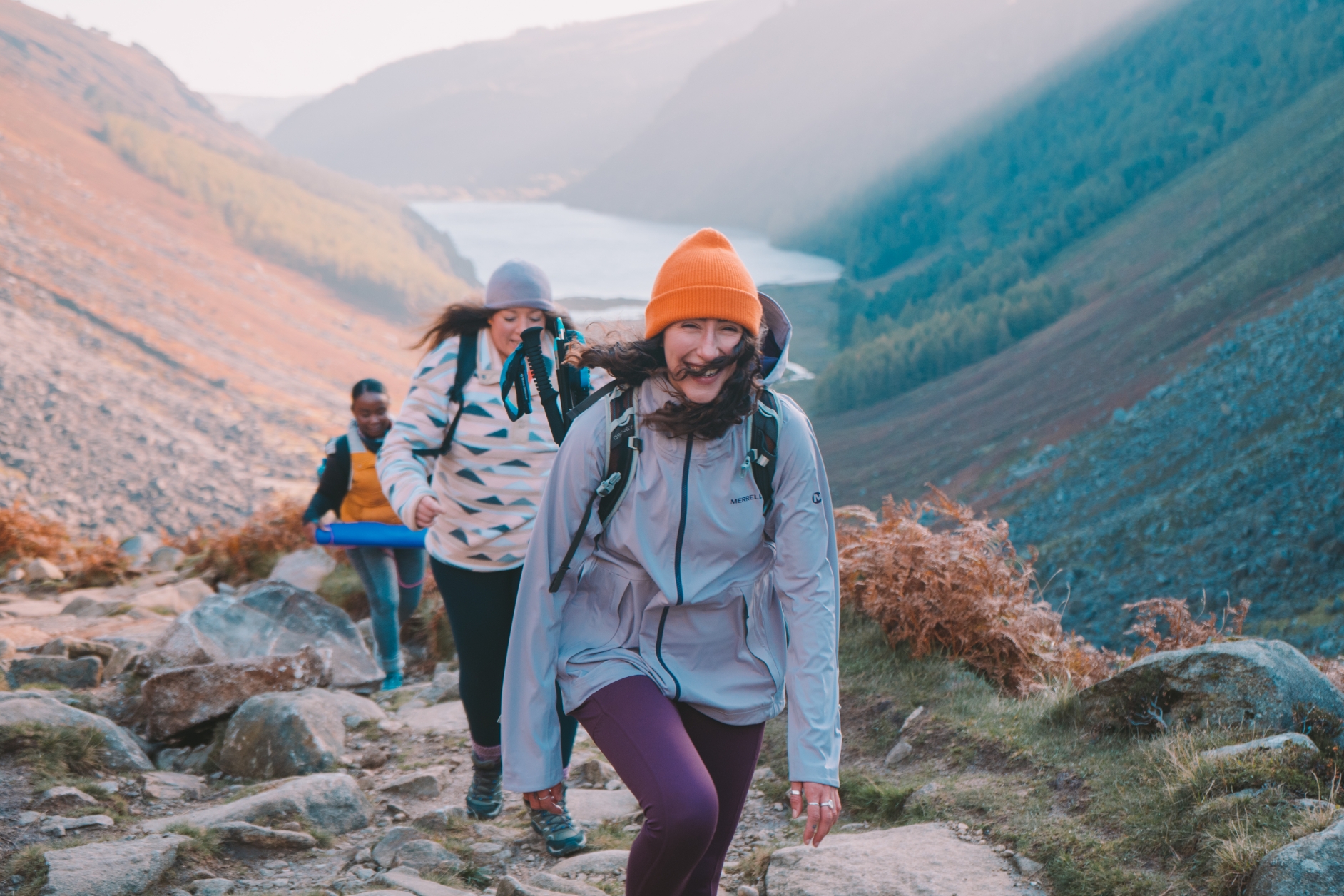 Field Notes:
This was one of my very first solo hikes I ever did so to come full circle and invite Galz Gone Wild members Alice, Ntsoaki and Emma to share it with me as part of Merrell Hiking Club was very special. Make sure to check the Upper Lake Car Park for opening times before you set off. During Summer, pack a swimsuit and towel and dip in the lake or river en route.
Follow Galz Gone Wild
Good To Know
---
Be mindful and respectful of deer during rut, mating and birthing season on this trail.
The Look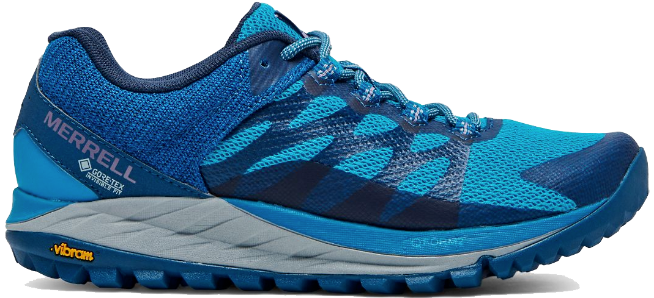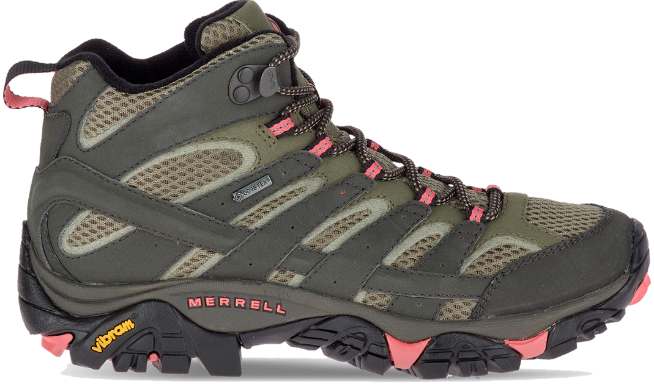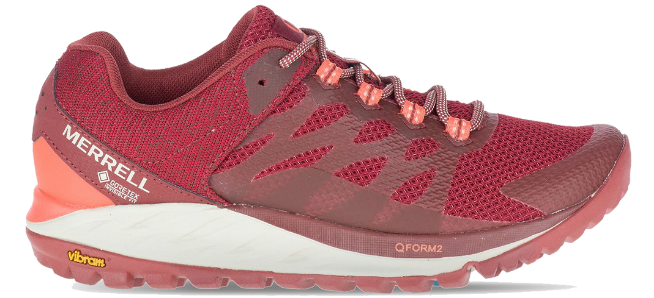 When To Visit
---
I prefer to go in Autumn and Winter as its not as busy. If you would like to go in the Summer then avoid midterm and weekends. Best time to go is sunrise or sunset midweek.

"A hike reconnects me to nature and myself - it's my medicine and I take it everyday. "
Q&A:
Why did you start Galz Gone Wild?
An all female hiking community didn't exist here in Ireland. I wanted to create a safe space for women to know they were welcome whatever their ability. To connect them with the outdoors, nature, themselves and each other. To upskill, increase their confidence and most importantly have fun!
What do you think holds women back from hiking?
Fear. Physical capability. Not knowing anyone. Getting lost. Having nobody to hike with. No transportation. Not having the "right" gear. If you relate to any of the above then I encourage you to join the Galz Gone Wild Community. No Woman left behind :)
Why do you hike?
It's my medicine and I take it everyday. It improves my health and mental wellbeing. A hike reconnects me to nature and myself, it's a total reset.
What's special about hiking in Ireland?
For such a small Island we offer some of the best hiking in the world. I think any Irish person can relate when it comes to our interchangeable weather. Glorious sunshine at the trail head; rain wind and cloud at the summit. The most Irish thing that happens on a hike is you are most likely to meet someone you know!
Hiking Essentials:
A flask of Barry's Tea in Winter, Swimsuit and microfibre towel in Summer (for the impromtu river/lake dips), my foldable sit mat and sachets of Peanut Butter!
Safety Tip:
Planning & Preparation! Before you even set foot on the trail make sure you have packed your essentials: Hydration, Nutrition, Protection, Illumination, Shelter, First Aid, Repair Kit, Fire starters, Insulation and Navigation.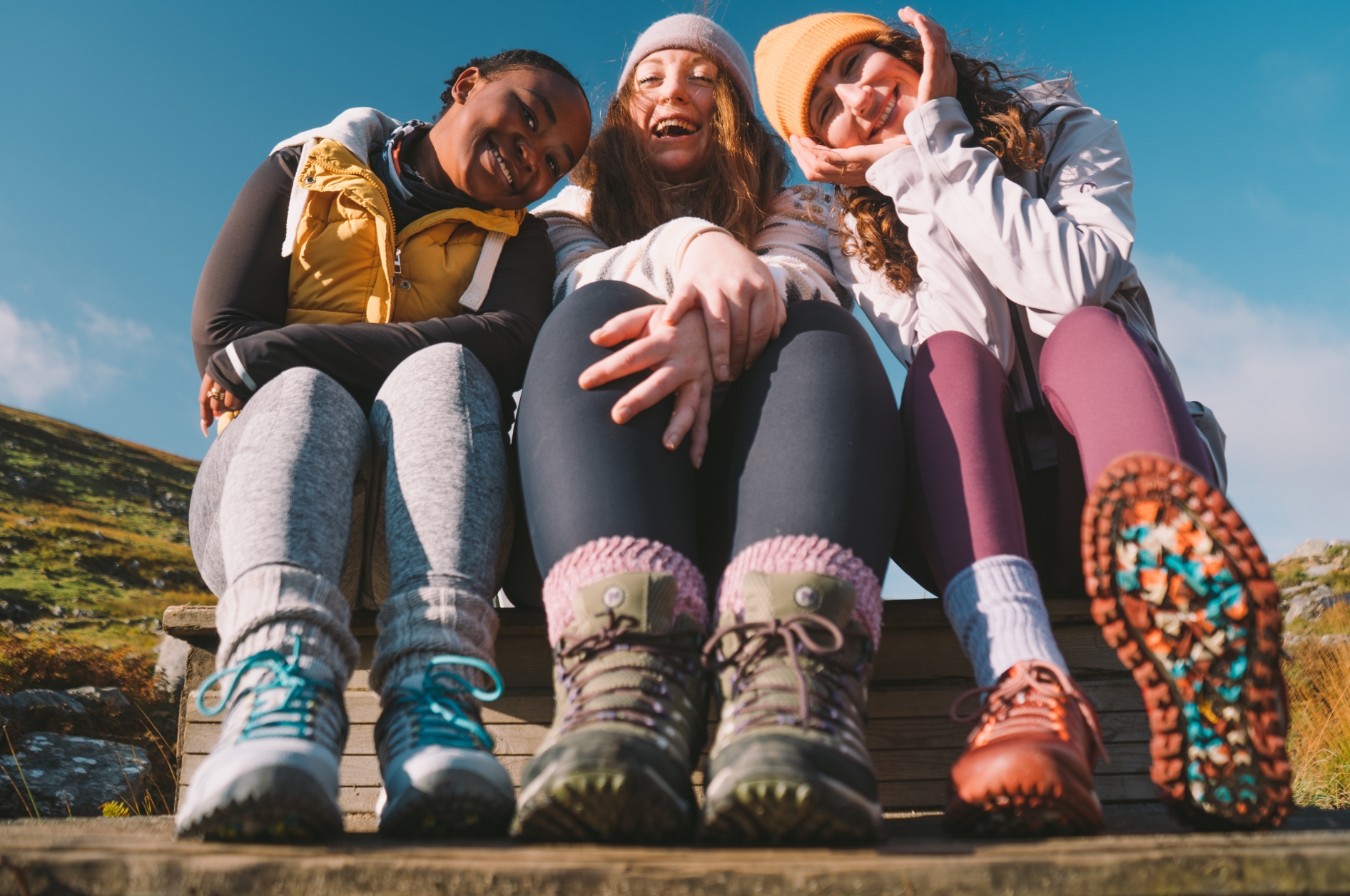 Hiking Tips:
Be safe and plan your route ahead
Be weather wise, check the forecast
Take the correct clothing and provisions
Check if dogs/ camping/ BBQs etc are allowed
Take your litter with you
Leave gates as you find them
Have fun!