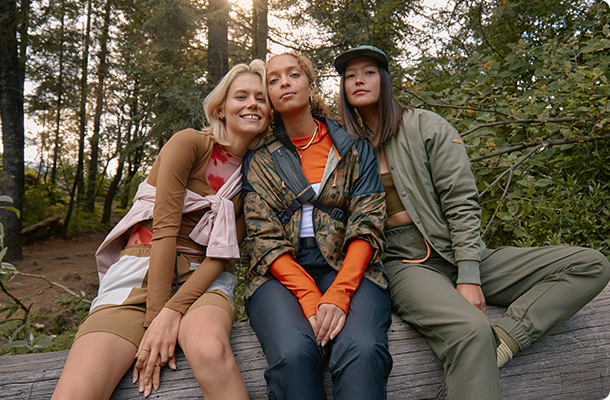 Joining means going outdoors, bringing a friend, and
moving through the world around you. Lace up and find
your motivation with this global group of like-minded
women — all bodies and abilities are welcome!
We'll meet you outside.
Follow us @merrellcanada for hiking tips and more
of our favourite trails in Canada.
Tag your adventures with #MerrellHikingClub
Hiking Tips:
Know your route, plan ahead.
Check the weather forecast and dress
appropriately.
Invite a friend.
Leave no trace behind, take your litter
with you.
Let someone know where you're going
and when you're expected to return.
Research potential wildlife you'll
encounter and be prepared.
Have fun!