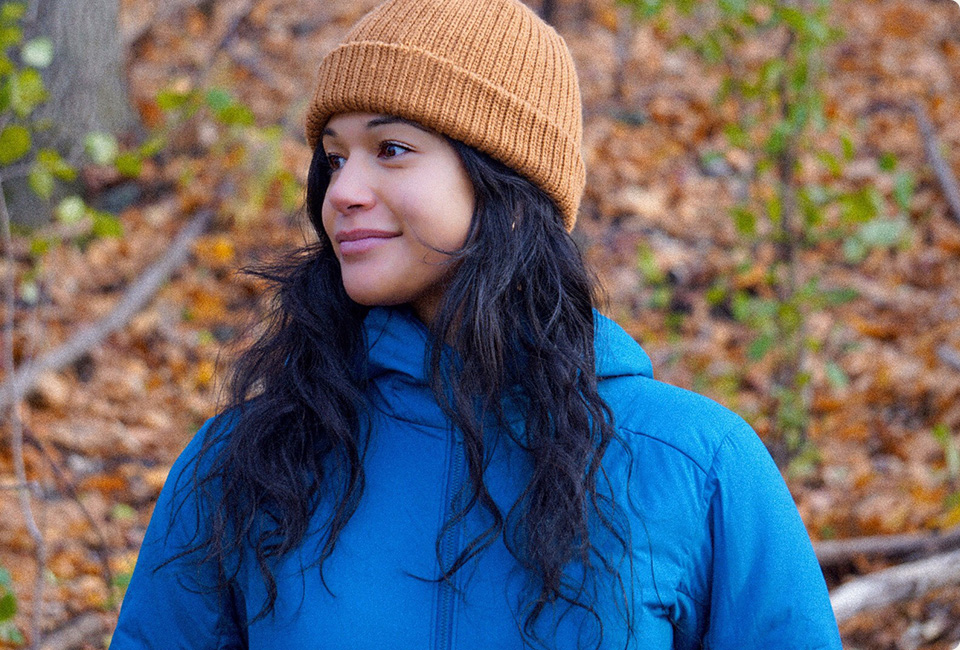 Mary Soueidan
HOMEBASE: Montreal, QC located on the unceded lands of the Kanien'kehá:ka (Mohawk) Nation.
Being outside is all about finding peace and serenity. I am happiest when the sun hits my face or when I've hiked up a difficult trail, accomplishing something I never thought I would be able to do just a few years ago. Being on my favourite trail in Québec inspires me to explore more, hike more, and to always remember that there is beauty close to home.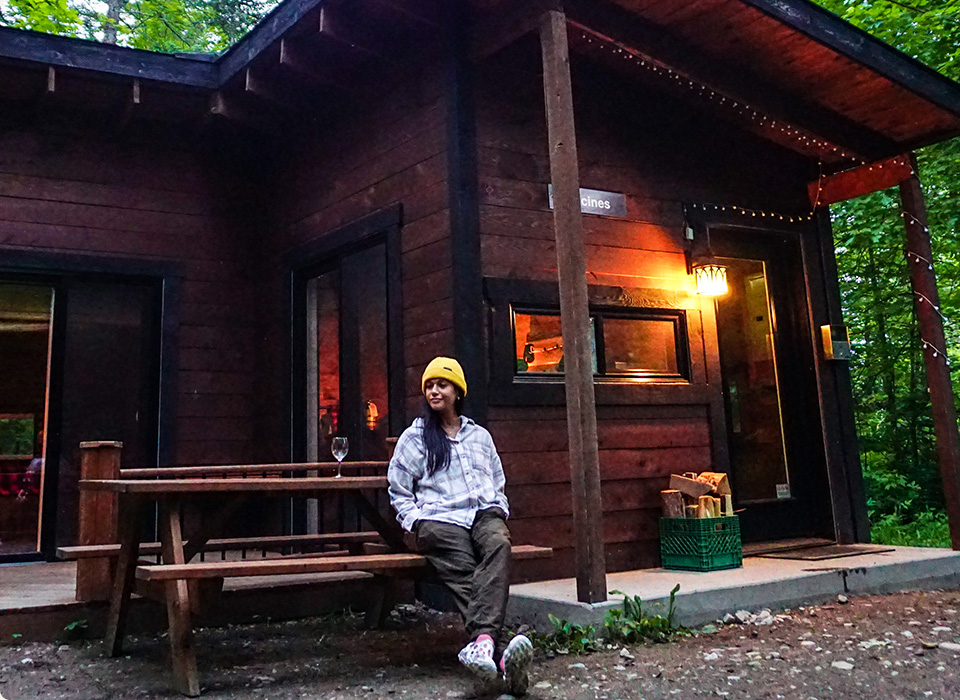 Boucle des Sept Chutes Parc régional des Sept-Chutes in Lanaudière

|

Moderate
This is a beautiful loop of Mont Brassard and Mont Barrière. Many different viewpoints are visible, especially from the Mont Brassard portion. If you're tight on time or energy you can cut the hike short and do only one of the two mountains. Located in St-Zénon in Lanaudière, this hike is accessible to Montrealers as it's only about 2 hours away from the city.
4 Hours
Water, some snacks, a camera, a swimsuit + towel, and hiking poles if you're going to make it a multi-day adventure.
Suburban - Easily accessible and close to an urban centre.


Moderate – Getting the heart rate going. Mixed terrain, elevation increasing, up to 4 hours.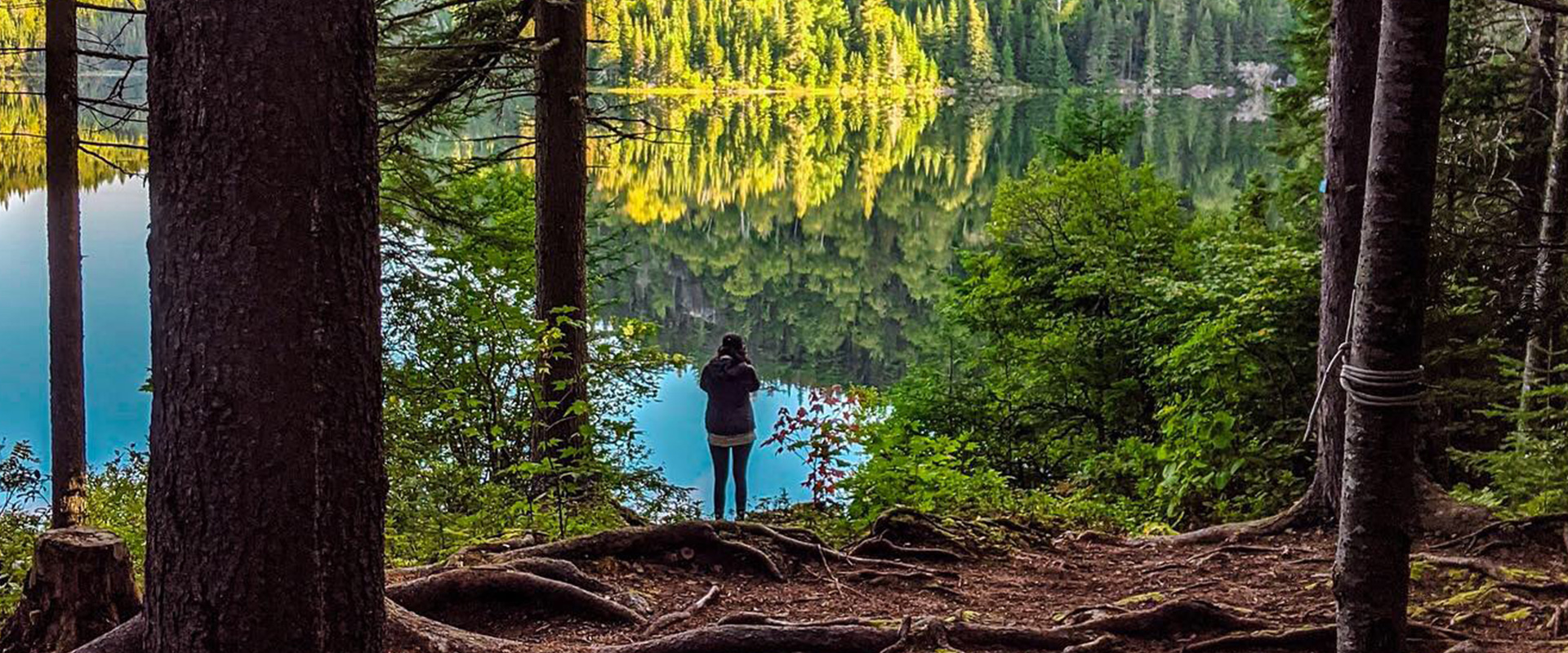 Hiking has helped overcome
my fears of inadequacy in the
outdoors. It's helped me feel
stronger than I ever thought
I was."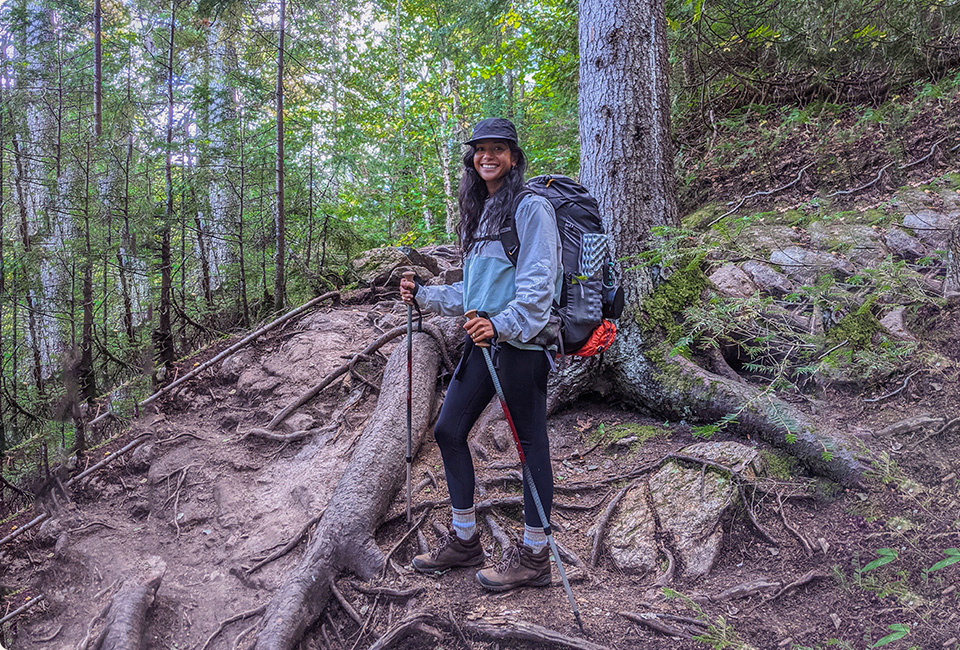 Field Notes:
• This was my first long hike in the Parc régional des Sept-Chutes and I was not disappointed – we split it up into a couple of days to make the most of it.
• We started by hiking Mont Barrière to setup camp near the water; our camp spot was beside Lac Rémi and it was absolutely breathtaking – we could swim right next to our site.
• It's a dog friendly park, so your furry friend can tag along as long as they're on a leash.
• A lovely long hike if you're starting out!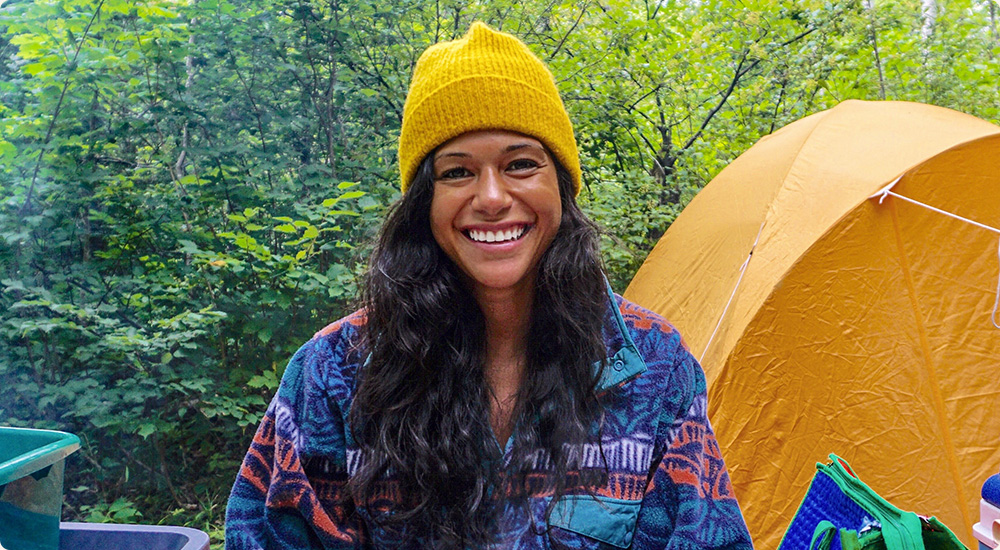 Q&A
Why do you love hiking?
Hiking brings me joy by allowing me to recenter myself, decrease my stress, and focus on the present moment. I feel like I am capable of so much when I'm doing a long hike, and it reminds me that I am strong and capable of so much if I put my mind to it. It has helped me develop skills that I never thought I would have as well.
What is your hiking essential and why?
For me, it's definitely my camera. Other than giving me great memories, it helps me remember which parts of the trail I truly enjoyed and it allows me to share information with others that wish to accomplish that same hike, making it accessible to those who wish to follow that same path.
Why is it important to wear the right shoes?
If I'm not wearing the right shoes, my feet will be the first to sound the alarm in my body that I'm uncomfortable. I remember during my first hikes, I didn't have any Goretex or water-resistant shoes. Little did I know that my feet would be completely soaked moments later - I wanted to return to the trailhead immediately. The right shoes are so important to stay comfortable through any activity.