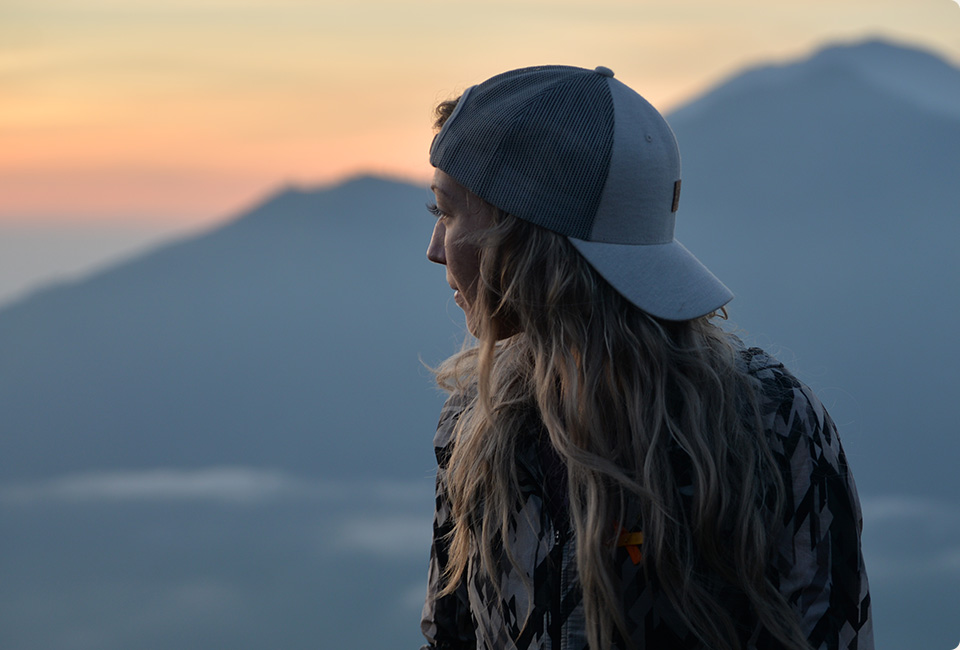 Audrey Normandeau
HOMEBASE: Carleton-sur-mer, Quebec is located in Mi'kma'ki, the ancestral and unceded territory of the Mi'kmaq People.
Being outside, on a trail is a mental and physical liberation. I'm a curious person and nature provides so many surprises. The wildness, the temperature, the sunrise and the sunset, even if you already did the trail a thousand times it can always feel different, it's a big source of energy for me. Mountains don't talk but you can feel them, they take all of your stress and leave you with only positive energy.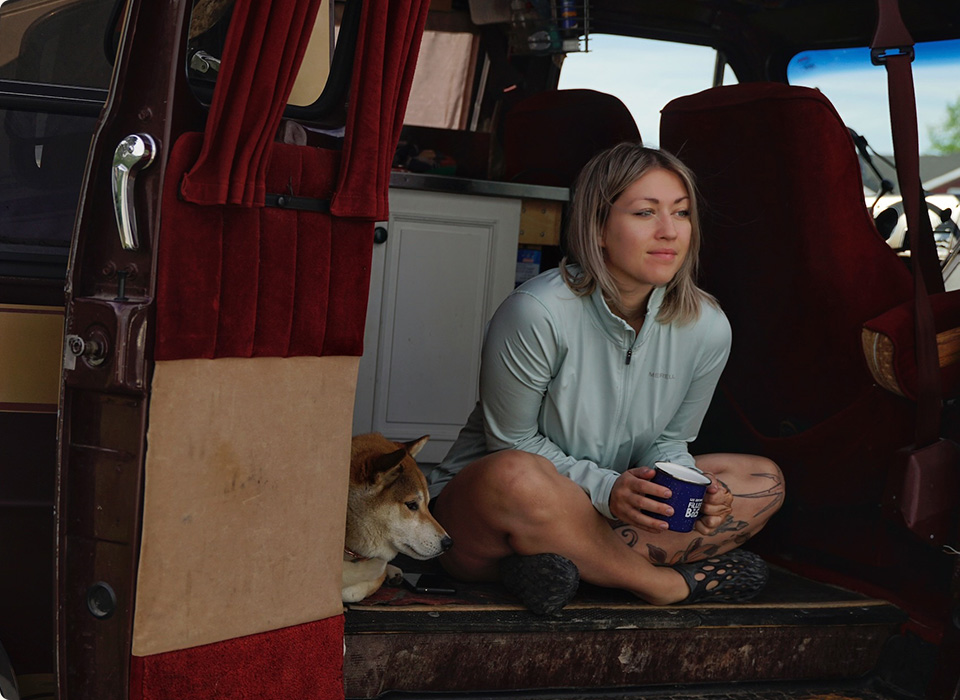 S.I.A. Gaspésie

|

Hard
This was my first multi-day hike and it was a revelation. At first I didn't know if I'd be able to do it, but right away I was addicted. My favourite part of this trail (which is the part of the "International Appalachian Trail") is from Lac Matane at km 422 up to Mont Nicol-Albert at km 382. It's a total of 40 km in 3 days and 2 nights.
3 day hike
First aid kit, GPS, a sleeping bag and pad, enough food for a few days, water and/or water filtration equipment, all in 55L pack (or larger).
Adventure – Out in nature, away from an urban centre.


Hard - Technical and often remote terrain with serious elevation requiring a high level of fitness, up to 6 hours.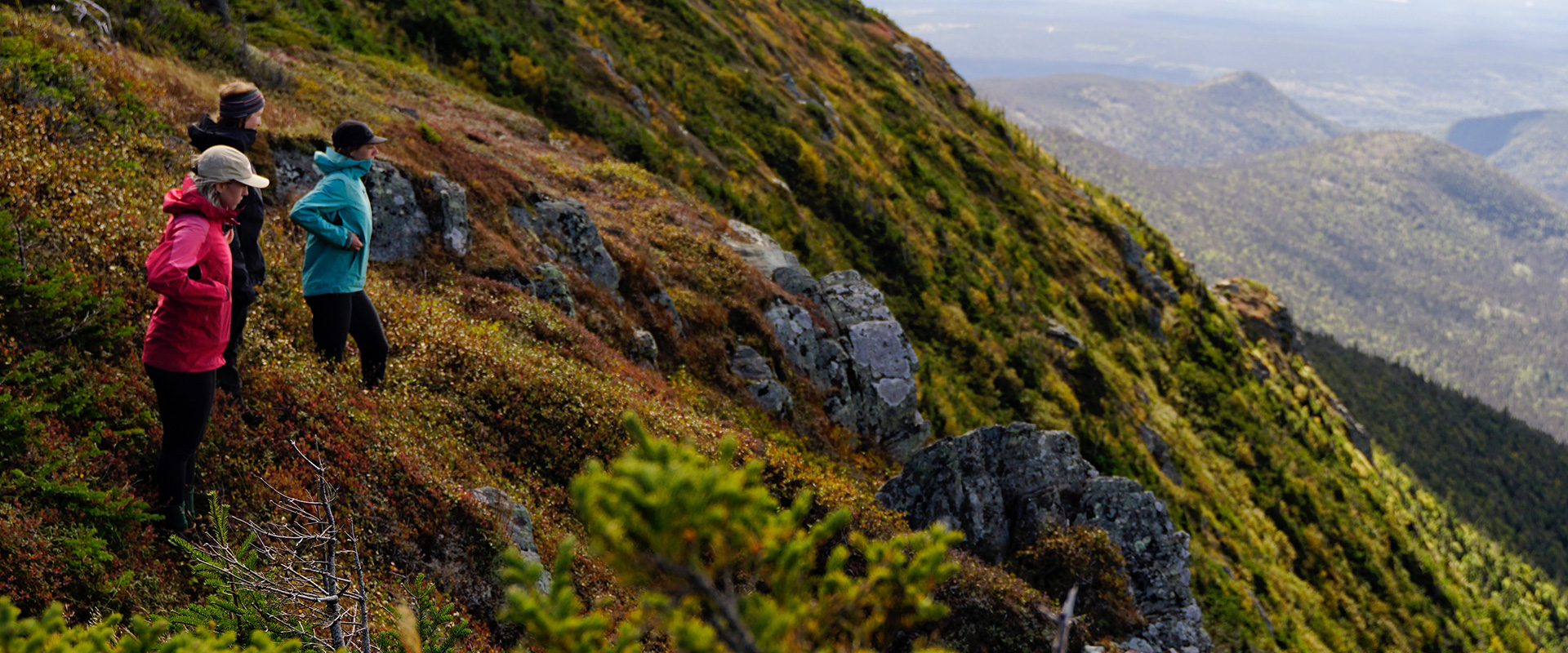 Mountains aren't just a place
to visit, they feel like home."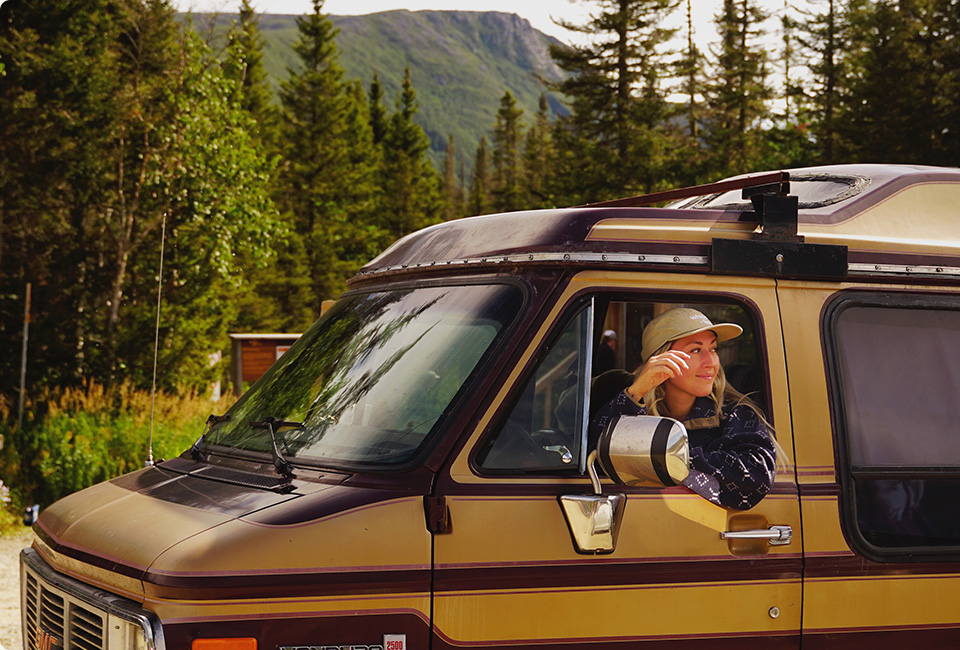 Field Notes:
• This is a tough but rewarding multi-day hike, so pack light but don't forget the essentials.
• I always bring my first aid kit and GPS on any hike.
• Extra water and food is a must, just in case.
Q&A
Why do you love hiking?
It's a great way to expend all my energy and especially to clear my mind and think of nothing except where I'll put my feet next.
What is your hiking essential and why?
I definitely always have my first aid kit with me and my GPS. I don't want to waste my time searching for the trail or worse yet, come across someone who is hurt and have no way to help them.
Why is it important to wear the right shoes?
Bad equipement can definitely make you think that you don't love a sport. If something is uncomfortable it will surely ruin your day.