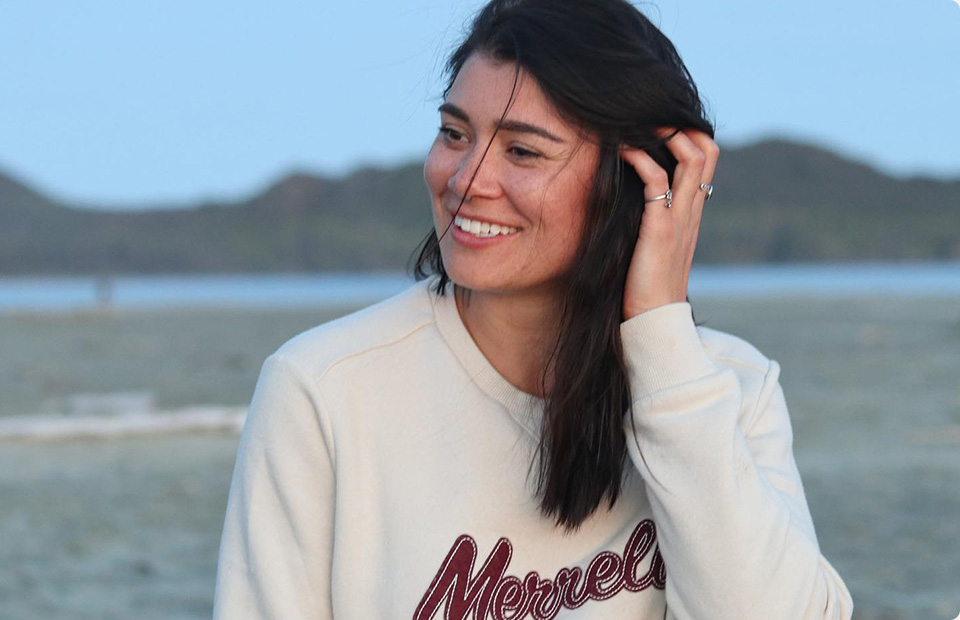 Kieren Britton
HOMEBASE: Victoria, BC located on the unceded territories of the Lək̓ʷəŋən People, known today as the Esquimalt and Songhees Nations.
Being outside is all about connection. When I have the opportunity to take a group from The Lady Alliance out on an adventure, being outside means encouragement, collective growth, and overcoming obstacles. There is usually someone who overcomes a personal barrier, and to stand alongside them as they uncover their power is a magical experience. When I have a moment to be outside one on one with a friend it's a beautiful moment of connection and depth. Allowing for time together and deep conversations while moving together is a beautiful way to have a deep connection with someone one on one. If I have a moment outside alone, it's an opportunity to release ego and connect with an earth that is so much more connected than I could ever imagine.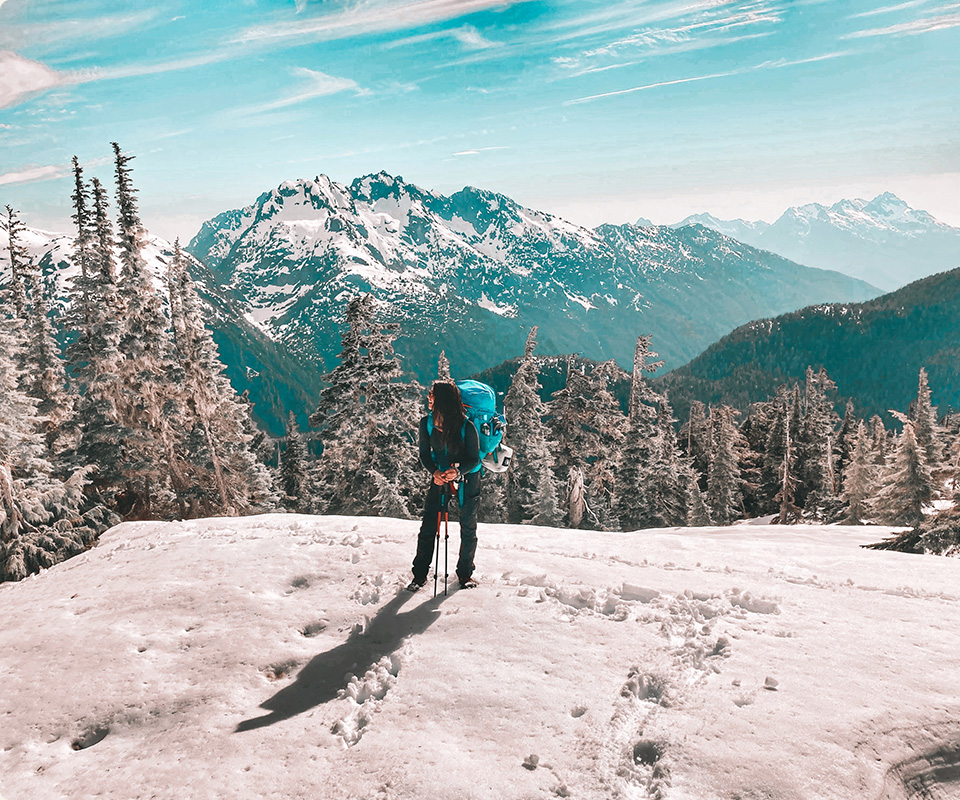 Hišimy̓awiƛ (Previously
known as 5040 Hut) Vancouver Island

|

Hard
Cobalt blue alpine lakes, open ridges that connect with other summits, warm summer sun and Mount Arrowsmith joining you for a camp dinner. The trail up to Hišimy̓awiƛ hut is stunning. After a FSR entrance and a bumpy ride into the woods on a steep gravel road you arrive at the trailhead. This hike is steep, gaining elevation quickly. With Asia (my dog) I need to bring a rope, both mine and her harnesses, and my ATC (belay assist device) as there are two spots where there is a rope to assist hikers, but Asia needs help being lowered or raised up to the trail. After a couple hour slog up Cobalt Lake Trail you arrive at the accurately named dipping spot - Cobalt Lake. This is where I love to set up camp. I head up the last portion of the hike, rising above the treeline, visiting the hut and following the ridge then back down to the lake for dinner. The hike is on the traditional territory of Nuu-Chah-Nulth First Nations. First Nations were the first people to summit many of the peaks in this area including 5040 Peak. They have been on Vancouver Island for thousands of years and have developed a rich culture and history. It is a privilege to share this land with them. The hike is named after the Tla-o-qui-aht First Nation saying "His-shuk-nish-tsa-waak" which means "We Are All One".
5-6 hours
Snacks, lots of water tablets, Asia's collapsable dog dish, and harnesses for both me and Asia plus a short rope and belay assist device.
Adventure – Out in nature, away from an urban centre.


Hard - Technical and often remote terrain with serious elevation requiring a high level of fitness, up to 6 hours.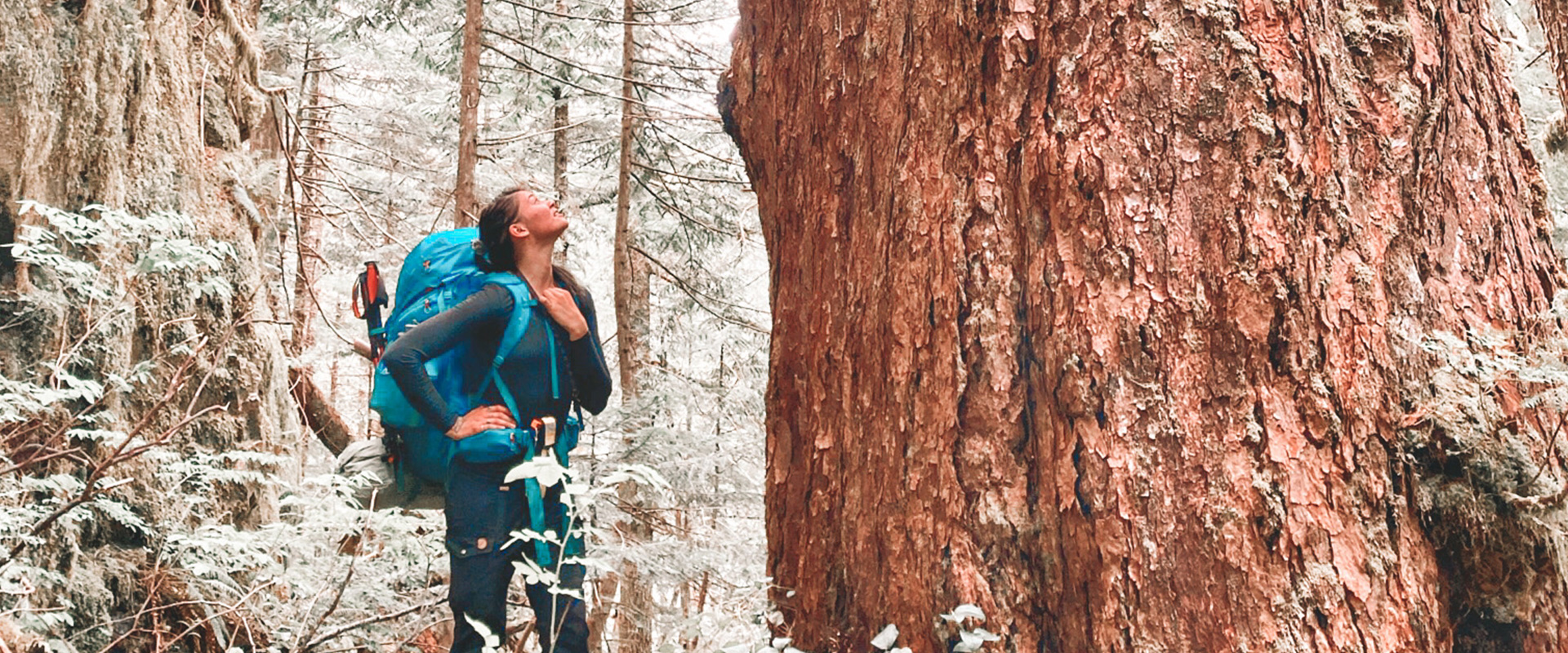 We are so distanced from our earth,
hiking is an opportunity to connect
with a world so much more intricate and
symbiotic than we could ever imagine."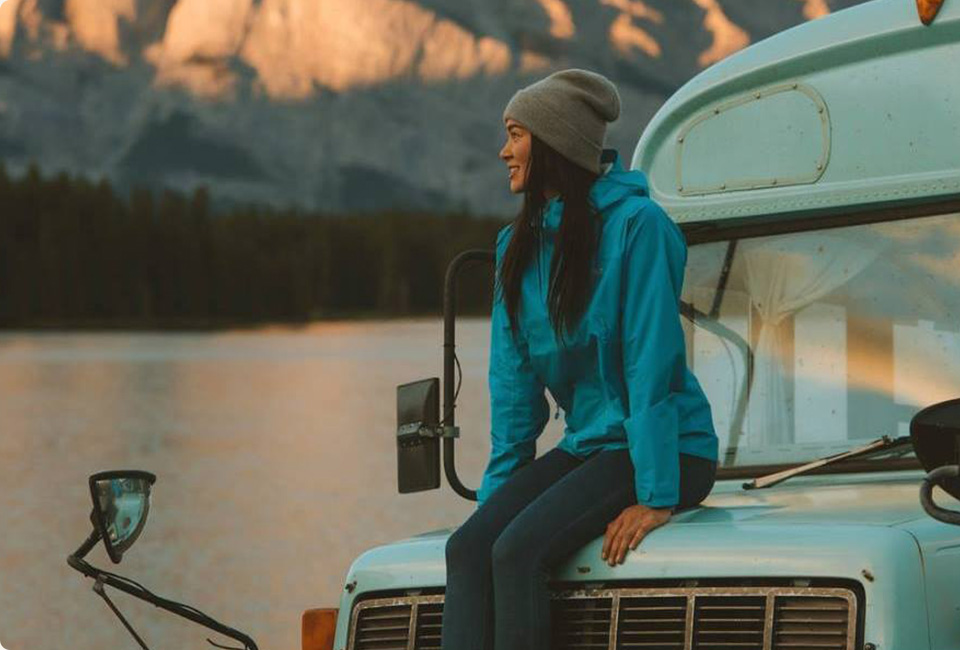 Field Notes:
• This makes for an incredible overnight hike.
• Cobalt Lake is the most sheltered area for setting up camp, but for less windy beautiful nights heading up to the ridge is a great option as well.
• Highly suggest using the outhouse at the hut - it has one of the best views I have seen yet.
• With Asia (my dog) I need to bring a rope, both of our harnesses, and my ATC (belay assist device) since she's quite big and needs help being lowered or raised in areas where there are ropes for human hikers.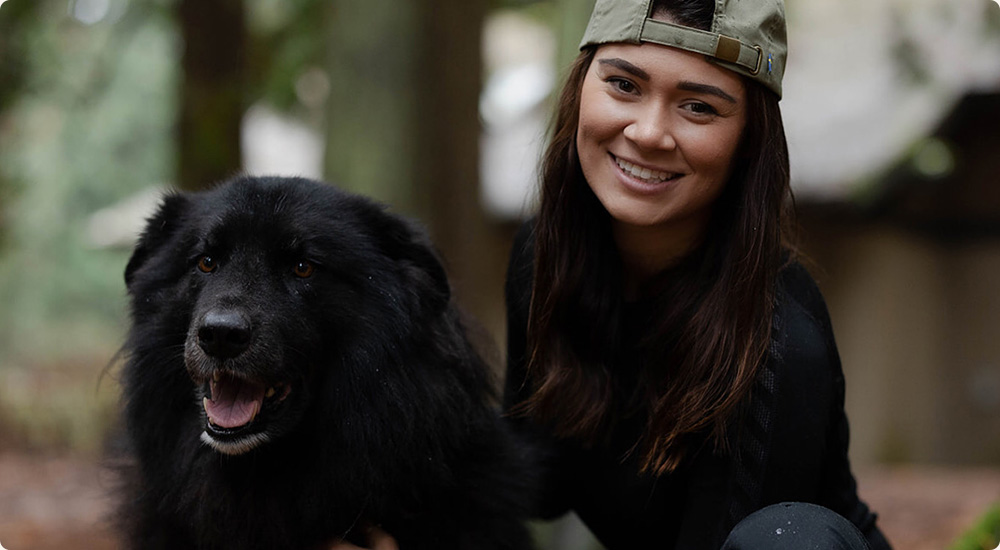 Q&A
Why do you love hiking?
I feel immensely privileged to be able to hike/walk and run because it allows me to connect to the earth around me.
What is your hiking essential and why?
My hiking essential is my dog. We do everything together, and there is nothing better than a sleepover in a tent with my best friend.
Why is it important to wear the right shoes?
Wearing the right shoes will make or break your experience. You cannot explore the world around you when you're focused on the pain of improperly fitting shoes.