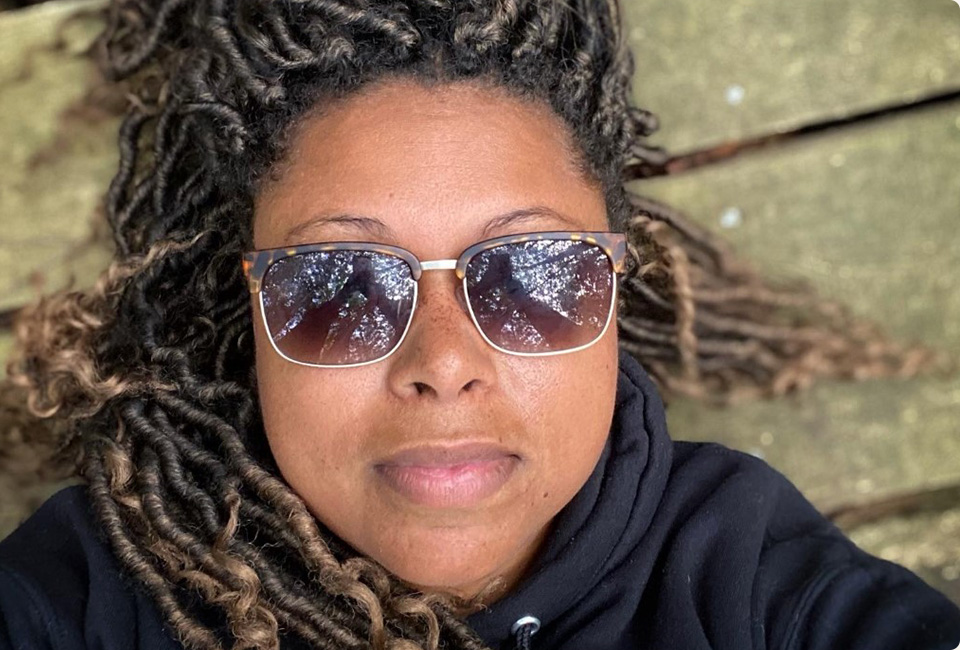 Dionne Daley
HOMEBASE: Guelph, ON located on the Mississaugas of the Credit First Nation of the Anishinaabek and Hodinöhsö:ni' peoples.
Getting outside reminds me that I am as much a part of nature as anything; whether it be rocks, trees, water or animal kin. We are all so interconnected with nature. And every time I'm outside I take the time to commune and learn from the natural world. My dog, Cedar, gets me on the trails every morning. While he's exploring, I'm encouraged to be just as curious. And I love it.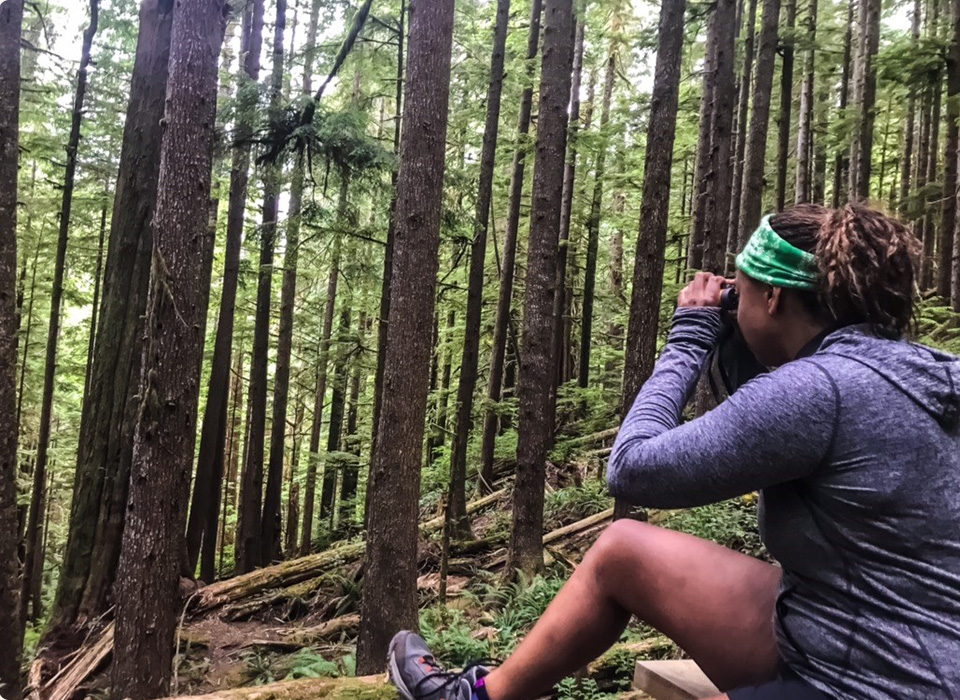 Hilton Falls
Conservation Area Milton, ON

|

Moderate
There are a lot of different ways to make your way to Hilton Falls. The main route is about a 4km loop that is more populated but easier. I commonly extend my hike to about 3hrs and take the trailhead off Sixth Line Nassagaweya. This is more like a 12.25km loop. While more varied terrain that would be signified as moderate, it's definitely quieter for most of the day. I was brought to this spot by a hiking friend that I met in Guelph. She had the inside scoop for this longer loop and I was so thrilled to join in and learn from her.
3-3.5 hours
Water for drinking and a picnic lunch as there are some great spots to stop along the way.
Adventure – Out in nature, away from an urban centre.


Moderate – Getting the heart rate going. Mixed terrain, elevation increasing, up to 4 hours.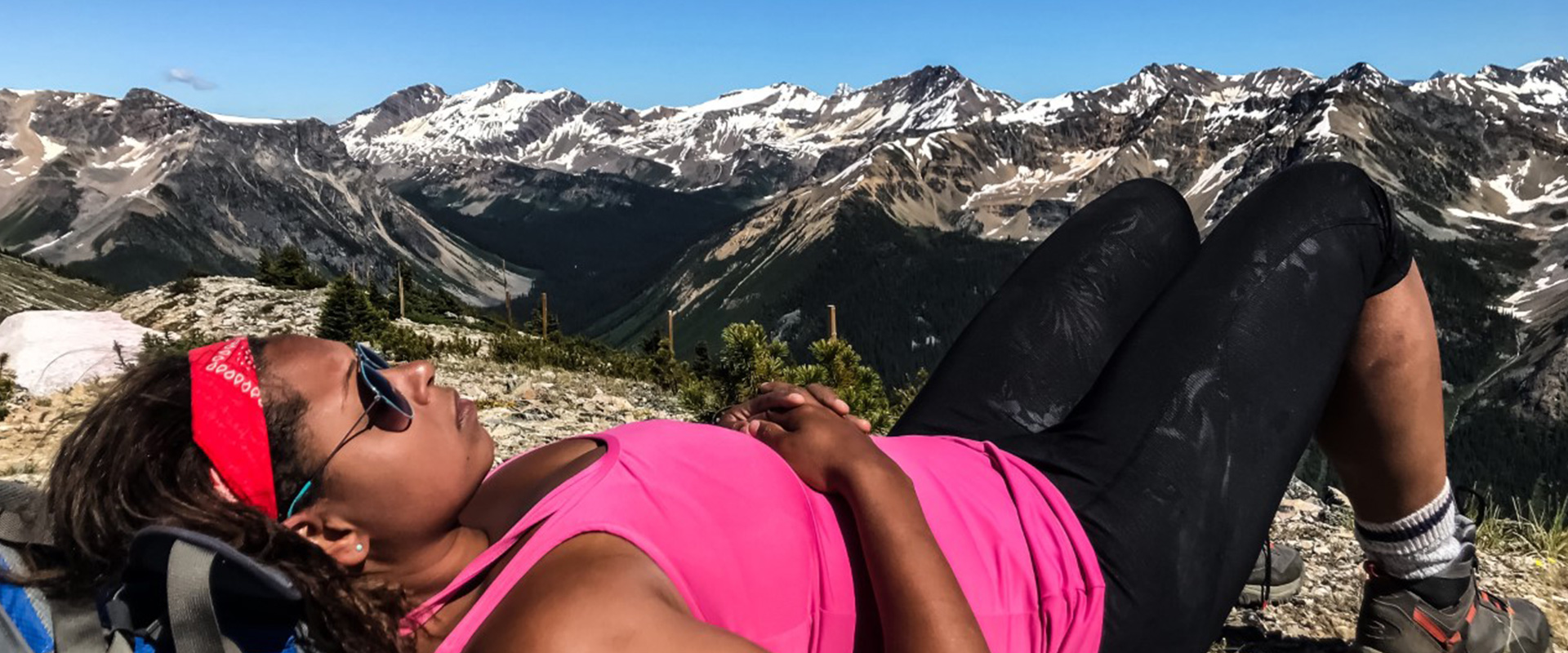 Hiking, for me, is a great way to
commune and learn from the
natural world."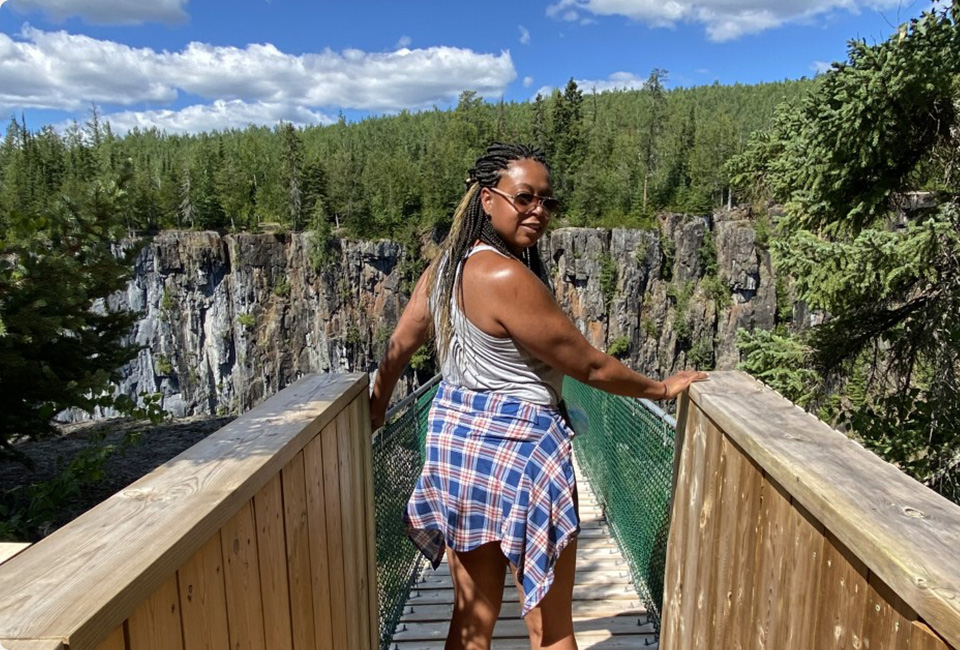 Field Notes:
• You'll still meet up with the crowds at the falls but if you time it right, you'll feel like you've got the place to yourself.
• While the hike itself is beautiful the falls are the main attraction, so be sure to have water proof protection for your camera/phone if you want to get close.
• I was there in the winter (February) and the falls still had a lot of power, combined with the ice formations along the rocks, it was picturesque.
• Pack a lunch/snacks as there's some good spots to stop along the way.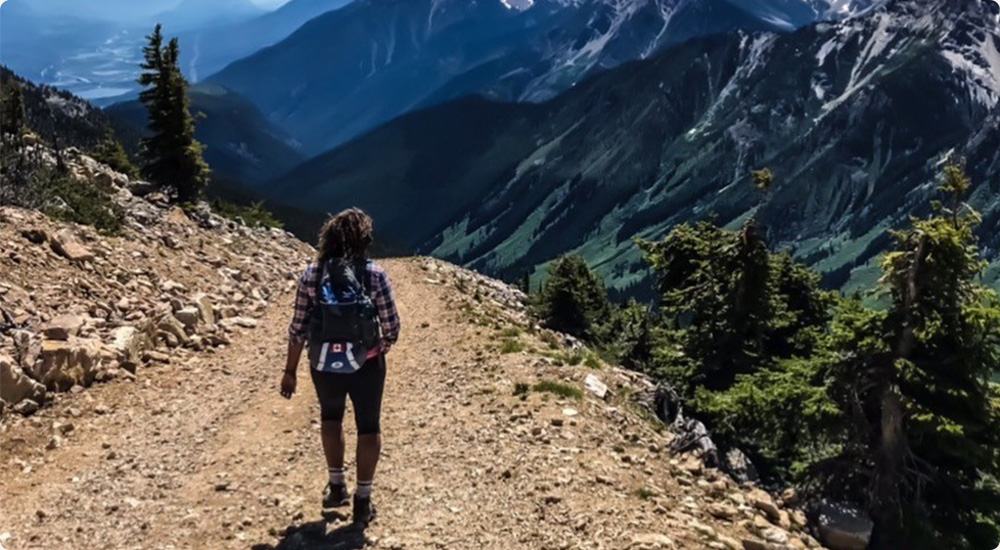 Q&A
Why do you love hiking?
Every time I'm on a trail I remind myself to set a different pace than usual – to slow it down. I'm reminded to breathe deeper. I take notice of more. Being on trail teaches us lessons for how to be our whole selves - how great is that?
What is your hiking essential and why?
My Nalgene has been personified for me; she's scuffed up, stickered up, and deeply loved. Staying hydrated is so important and I'll never hit the trail without my Nalgene clipped somewhere on my gear.
Why is it important to wear the right shoes?
As someone who has dealt with two major ankle injuries this past year, I appreciate good shoes now more than ever. Both for traction and support, my ankles are happy I choose the right shoes every time I'm on the trail.