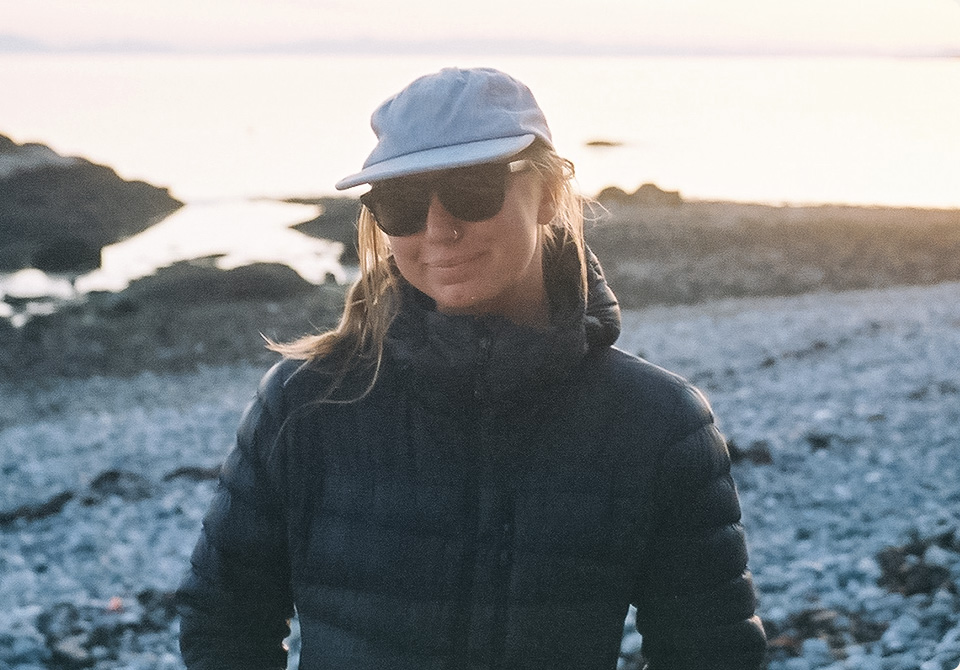 Christie Fitzpatrick
HOMEBASE: Whistler, BC located in the unceded territories of the Skwxwú7mesh (Squamish) Nation, Lil̓wat7úl (Lil'wat) Nation.
As someone who didn't grow up in an outdoorsy environment, the magic of getting out on the trails is alive and well in me. Listening to nature's sounds while moving through mountains, whether hiking, biking or ski touring, is a meditative practice (even when I'm sweating). The feeling of accomplishment, contentment, and awe I get when I reach a mountain peak can't be replicated by anything else, and that is what inspires me every time I go hiking. As a passionate photographer, some of my favourite photographs have been taken from mountain-tops and those epic views always inspire me to get to the top.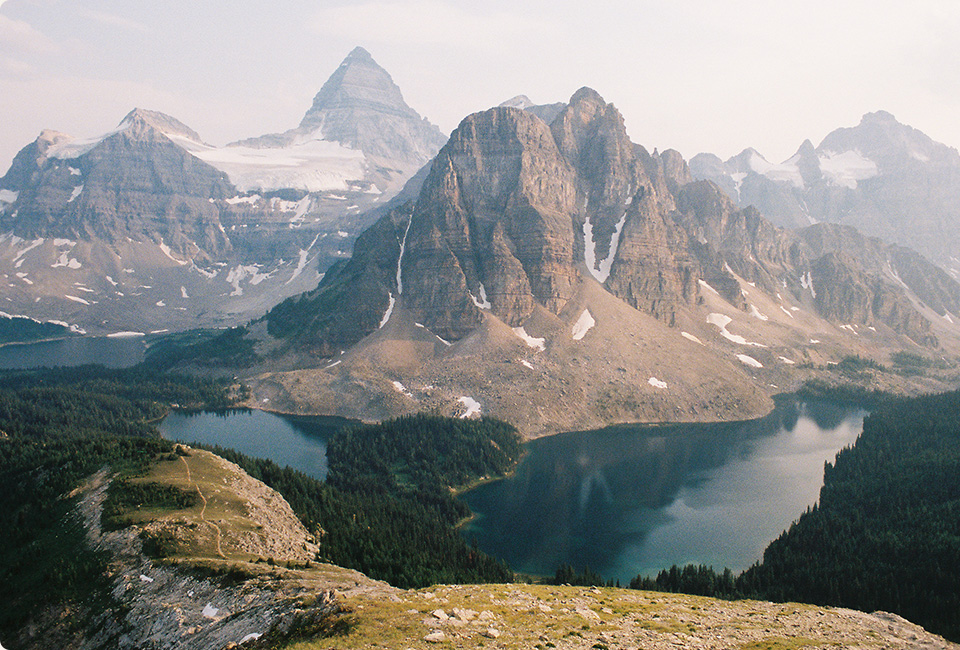 The Niblet Mount Assiniboine Provincial Park

|

Moderate
This is a short trail in the heart of Mount Assiniboine Provincial Park. While it takes a lot of effort to get to the trailhead (unless you helicopter in), the trail itself offers incredible bang for your buck. Wildflower meadows become switchbacks which become a final scramble with unparalleled sunset views from the top across the entire mountain range.
2 Hours
Bug spray, bear spray, a spare puffy or windbreaker, your favourite beverage to sip at the top.
Adventure – Out in nature, away from an urban centre.


Moderate – Getting the heart rate going. Mixed terrain, elevation increasing, up to 4 hours.


Nothing else cleanses the mind
and pushes the body quite like
grinding over rocks and
boulders for several hours."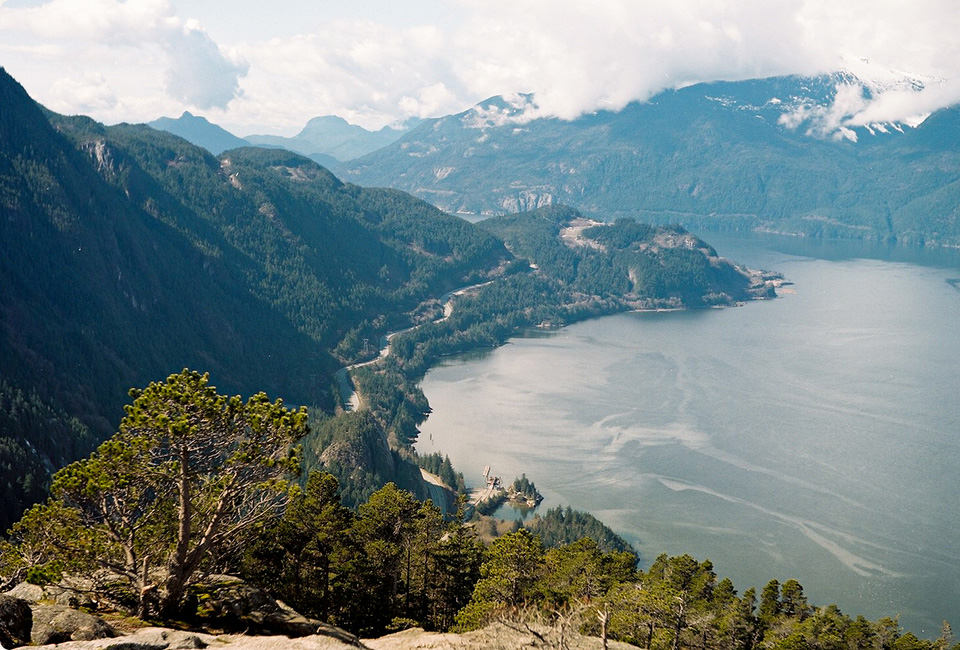 Field Notes:
• Bug spray is essential in peak summer. The bugs were so bad the first time I did this trail, I wore a full mesh bug tracksuit.
• It also gets quite windy at the top, so packing a spare puffy and windbreaker is a great idea so you don't get too cold waiting for sunset at the top.
• I always pack a beer to sip while taking it all in.
• There was also a grizzly roaming around the campsite when we arrived and a pair of elk swimming in the lake below, which made the whole trip so memorable.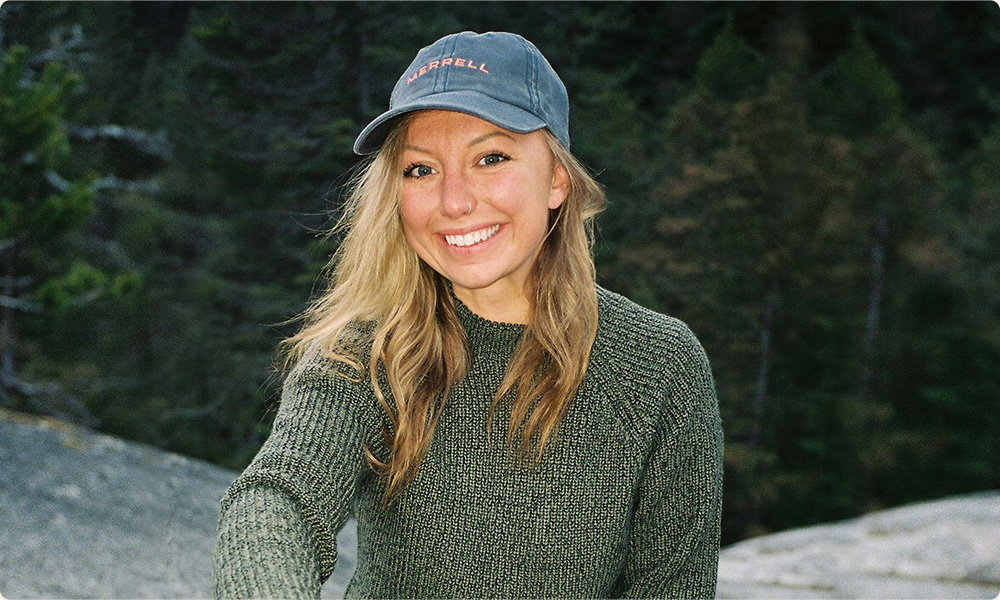 Q&A
Why do you love hiking?
I love witnessing where my own two feet can take me with the right attitude, gear, and commitment. Also, I get to eat whatever giant greasy burger I want at the end – guilt free.
What is your hiking essential and why?
Garmin Inreach. You never know when you're going to need assistance.
Why is it important to wear the right shoes?
My parents always used to tell me how important it was to wear appropriate footwear. I didn't listen to them, and now my feet are a bit of a mess. As someone with funky shaped feet (and who puts a lot of miles on them every week), I know how vital good shoes are for a positive hiking experience as well as foot health.