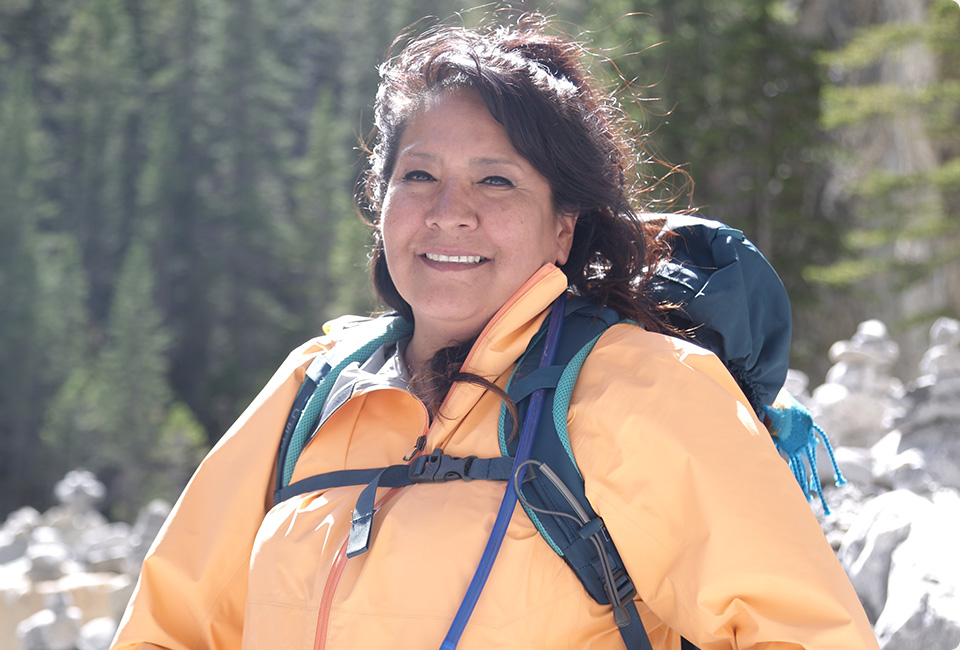 Heather Black
HOMEBASE: Blood Nation Tribe (Lethbridge), AB located on the homelands of the Blackfoot Confederacy which includes Blood Tribe, Siksika, and Piikani. As well as Tsuu Tina, Stoney First Nations, and Metis Nation Region 3.
Heather recognized the opportunity to share her Indigenous history and culture with people from around Canada and the world in one of the most beautiful places on earth. She walks the same mountain and lands that her ancestors did. Each step and each path is an awakening to body, mind and spirit.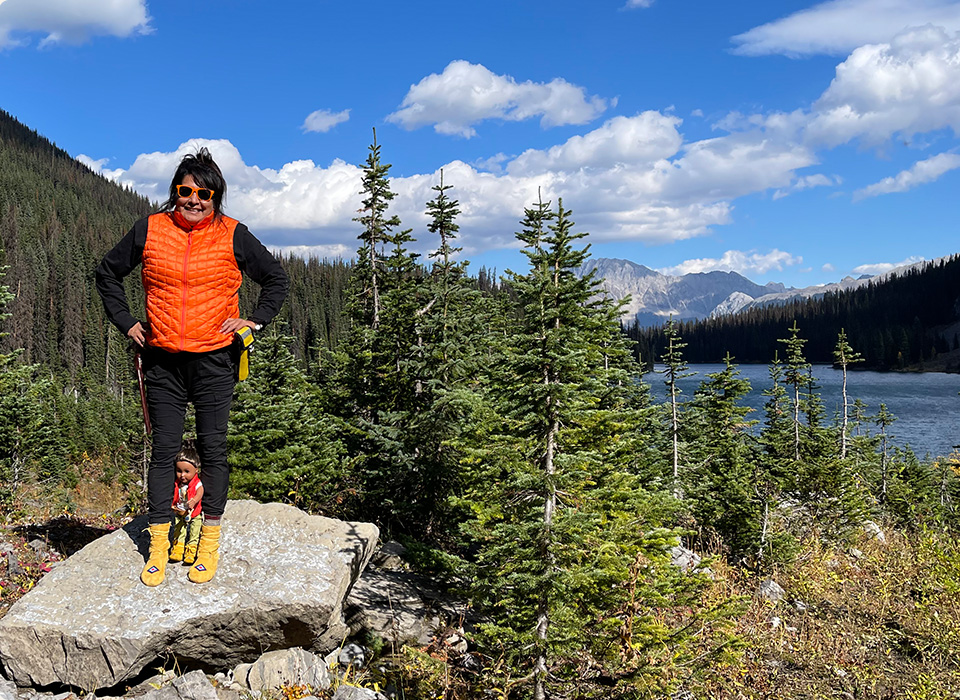 Prairie View Mountain Bow Valley Wildland Provincial Park in Kananaskis


|

Moderate
This is my favourite trail, it's a sweet short hike which allows you to sit on a ridge and just embrace the mountainscapes. This trail is 7.40 miles or 11.9 km and is a moderately challenging route. It takes 4 to 5 hours to complete and the best time to visit this trail is April to September but it's accessible year round.
4-5 hours
A good hiking backpack, energy snacks, hat, sunscreen, water.
Adventure – Out in nature, away from an urban centre.


Moderate - Getting the heart rate going. Mixed terrain, elevation increasing, up to 4 hours.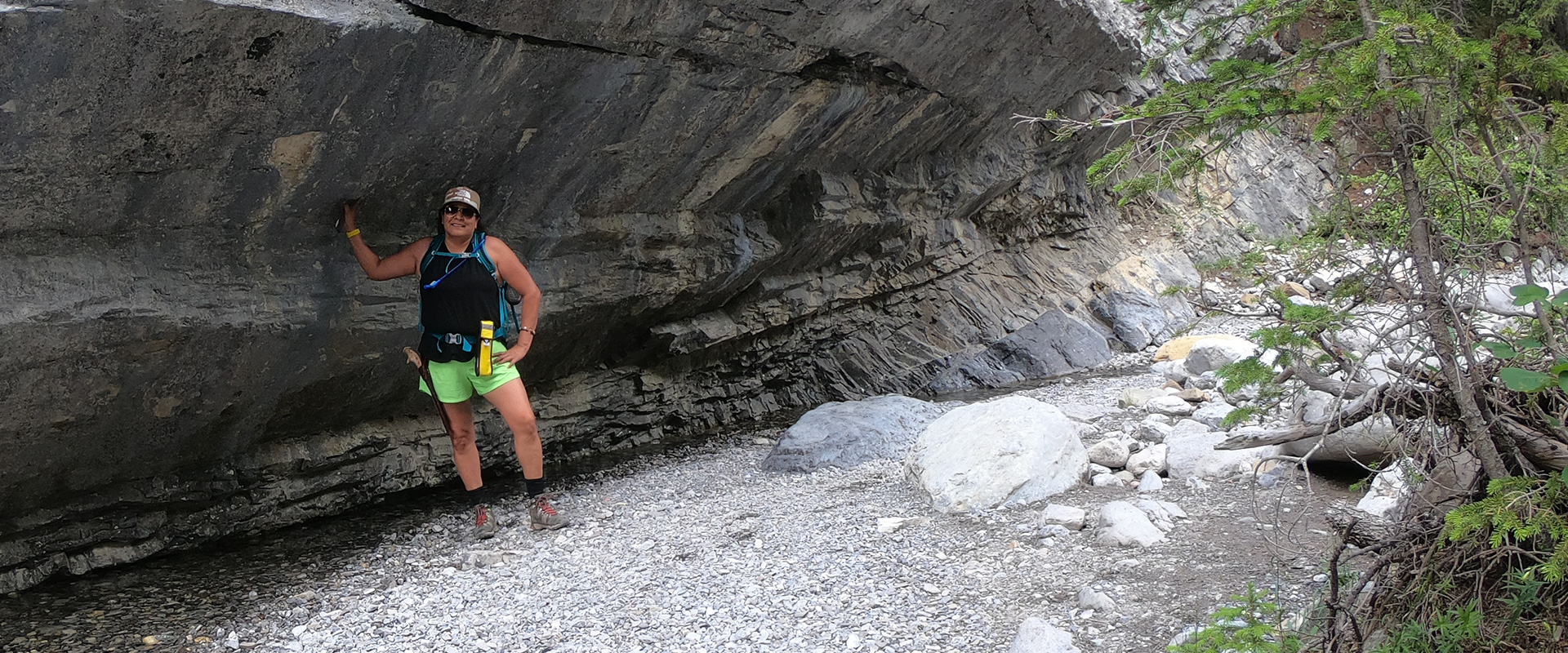 To walk the mountainscapes is
to unleash your mind, to reflect
that each step is your journey
and to embrace where you are
in your life."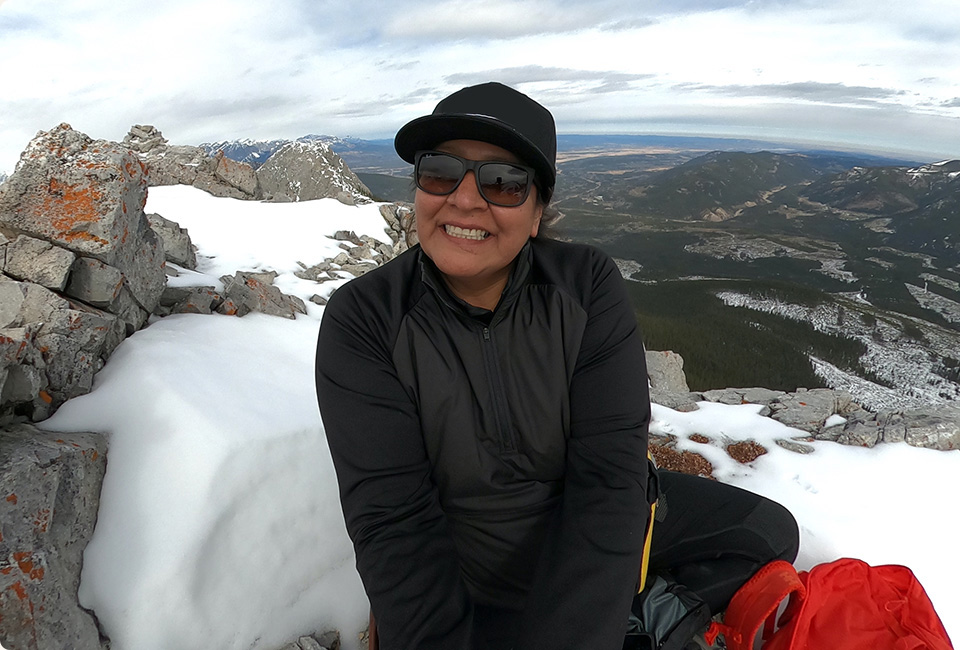 Field Notes:
• This trail is located at the beginning mountainscapes of the Canadian Rocky Mountains.
• Indigenous Peoples have inhabited the area for more than 10,000 years since the retreat of the glaciers.
• This trail offers a lookout point that was utilized to keep track of people entering the territory.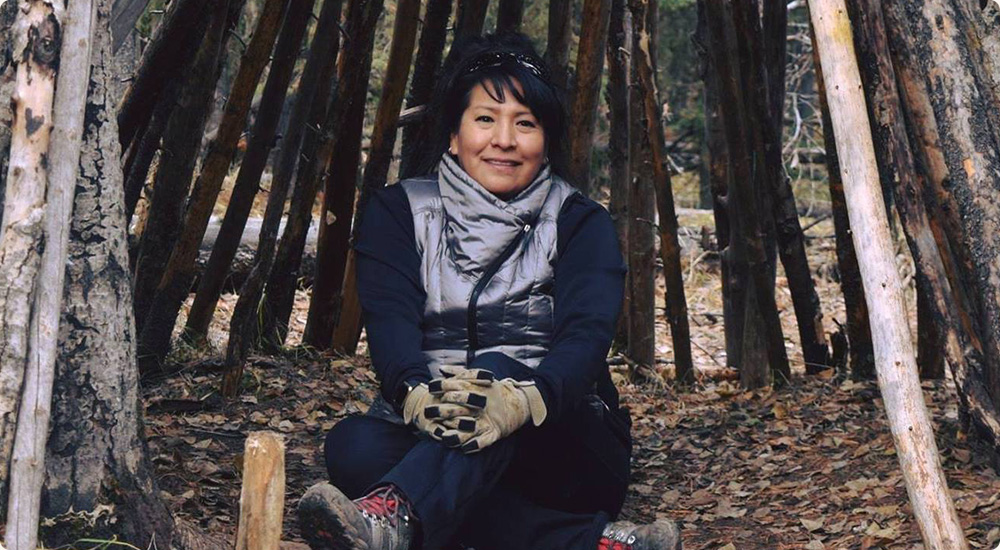 Q&A
Why do you love hiking?
Hiking and running are my livelihood, they give me the strength to do what I love, which is to be on this land.
What is your hiking essential and why?
I love my hiking Inreach Mini and Apple Watch, they help me feel prepared for the unexpected while also being able to do a happy dance about reaching 20000 + steps to reach a summit.
Why is it important to wear the right shoes?
Rough terrain will kill your feet. Hiking boots or good trail shoes are a must for comfort and durability to withstand the elements.