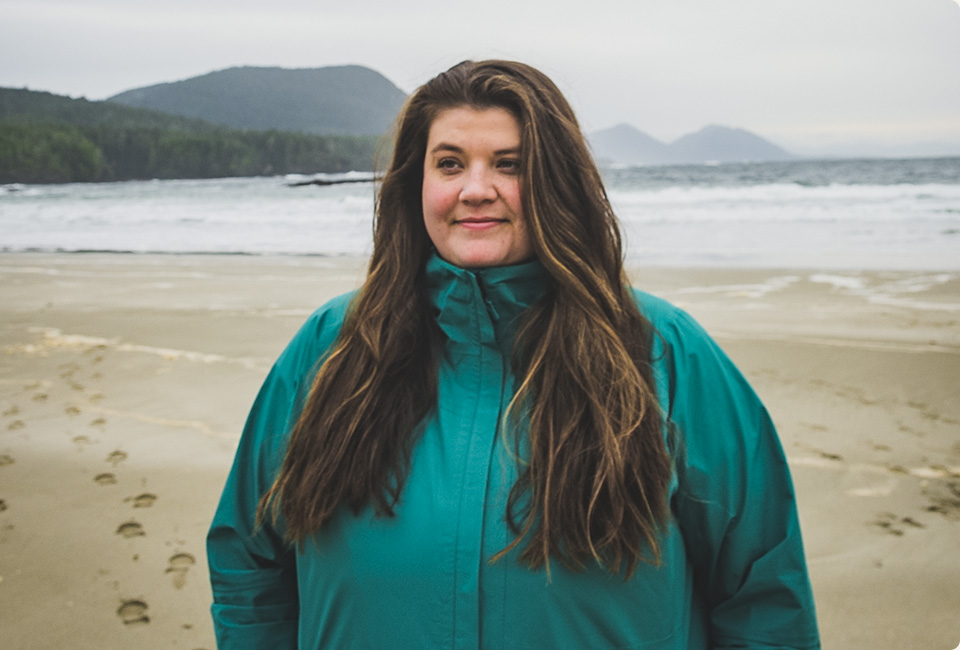 Kaila Walton
HOMEBASE: Yellowknife, NWT located in Chief Drygeese Territory in Treaty 8, the traditional home of the Yellowknives Dene and the North Slave Métis, also known as Yellowknife, Northwest Territories.
Getting outside means being able to rest and reset. It is where all my worries fade away, and I just focus on hiking, or watching a sunset or sunrise. Being on my favourite trail inspires me, it allows me to enjoy the fresh air, and the destination once I get to it.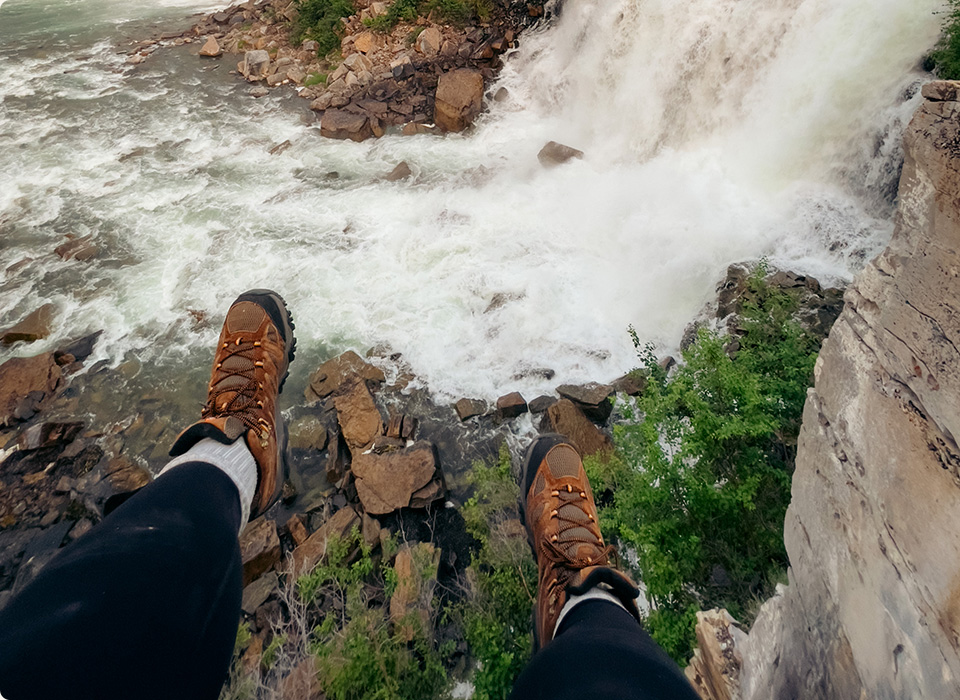 Rosewall Creek
Falls Trail Fanny Bay, Vancouver Island, BC

|

Moderate
This out and back trail follows Rosewall Creek upstream until you finally make your way to the two waterfalls near the end. It has some slight elevation gain, but it is not an accessible trail.
3 hours return at a relaxed pace.
Water, snacks, a bathing suit in summer, and a camera to photograph the waterfalls.
Adventure – Out in nature, away from an urban centre.


Moderate – Getting the heart rate going. Mixed terrain, elevation increasing, up to 4 hours.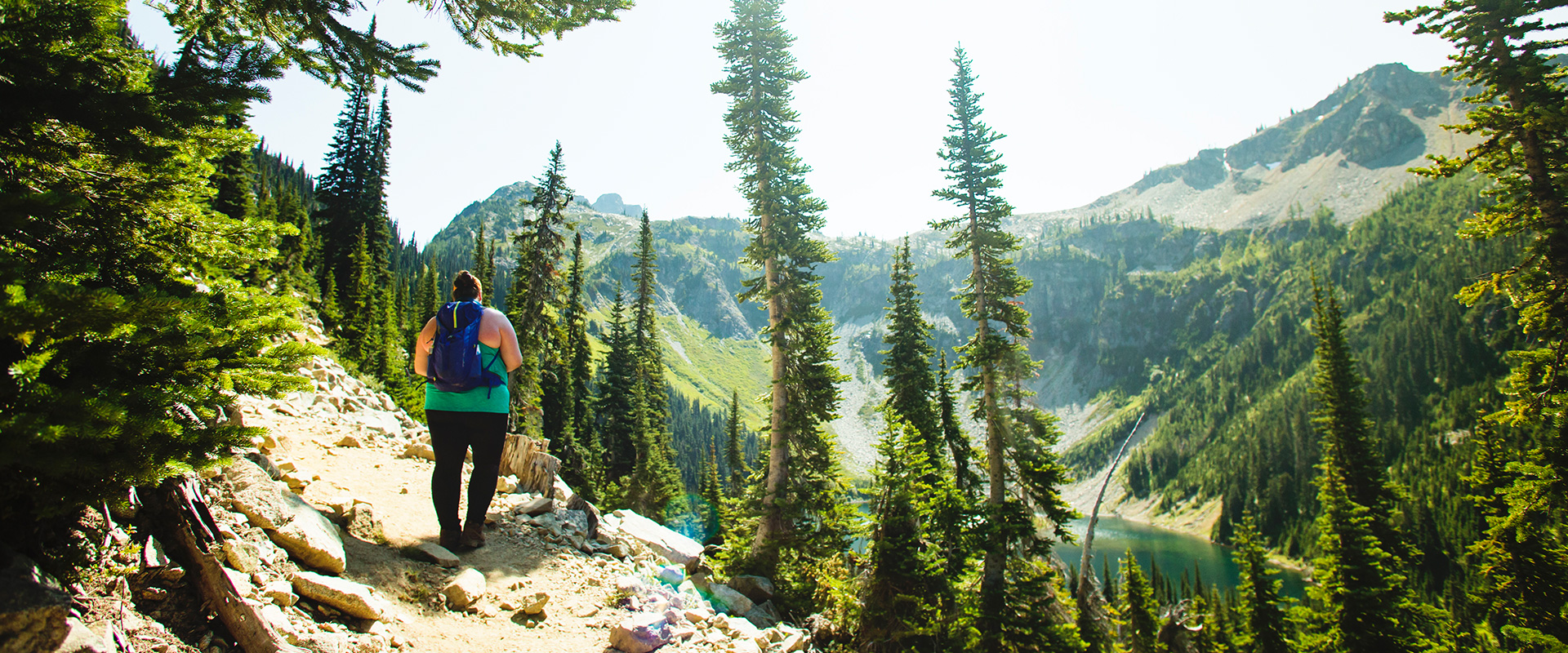 Experiencing a place at my own
pace, while also being out in
nature, is my happy place."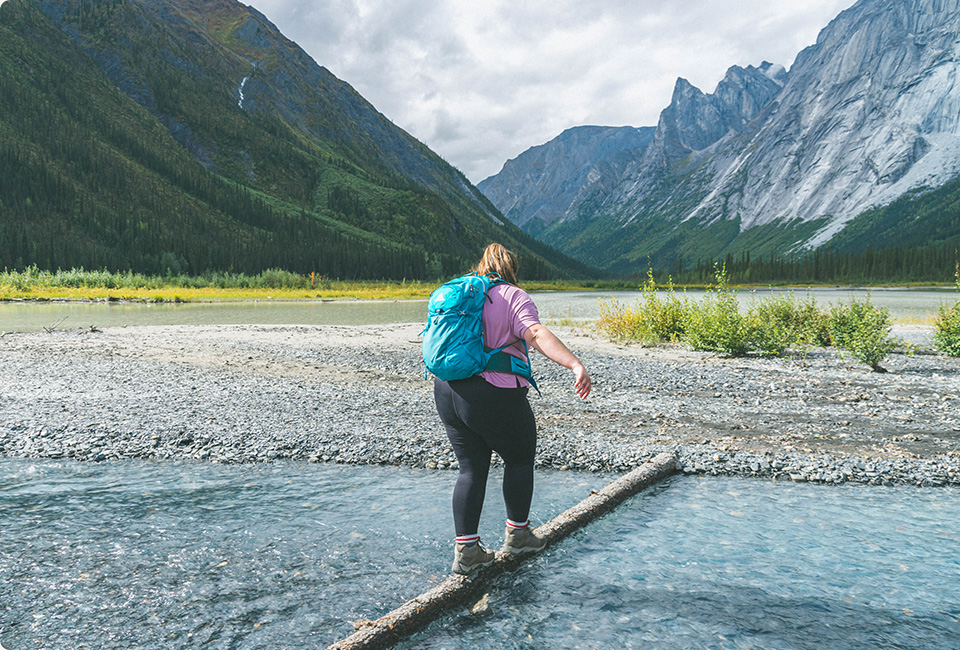 Field Notes:
• The best time to do this trail would be when the waterfalls are flowing well, which would be early spring and late fall.
• This trail is one of my favourite trails to hike when I am back on Vancouver Island.
• The waterfalls on this hike are so photogenic, definitely bring a camera and plan to take some photos.
• When the weather is warm enough, it's a great opportunity to take a dip, so pack a swimsuit and towel.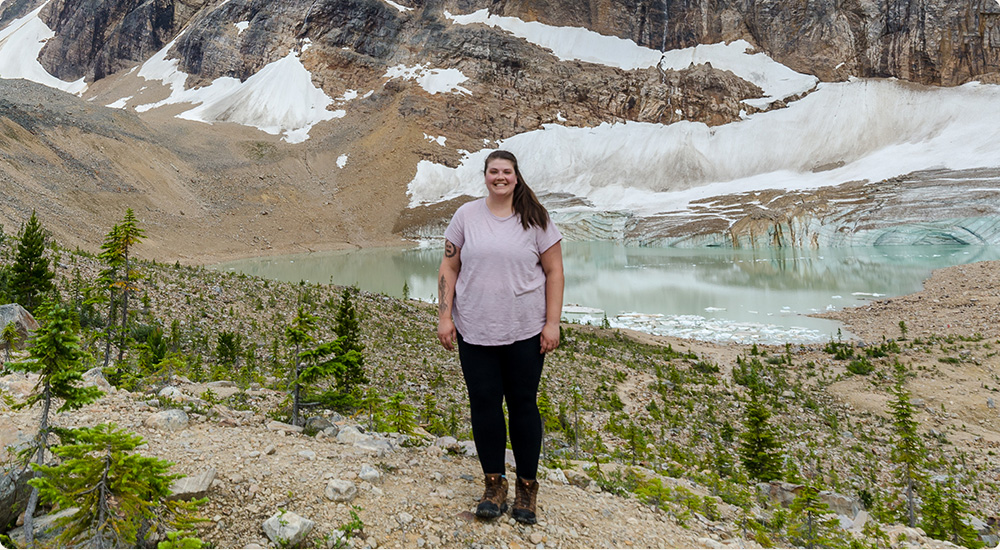 Q&A
Why do you love hiking?
It's a form of joyful movement and I love being able to go on beautiful hikes and document them.
What is your hiking essential and why?
Depending on the length of hike and where it is, my essential would be some type of GPS communication device. You never want to have to use it, but it's good to have it in case of an emergency.
Why is it important to wear the right shoes?
When hiking or if you're backpacking you are on your feet a lot and it's so important to have comfortable and supportive shoes that keep up while you're out adventuring all day.