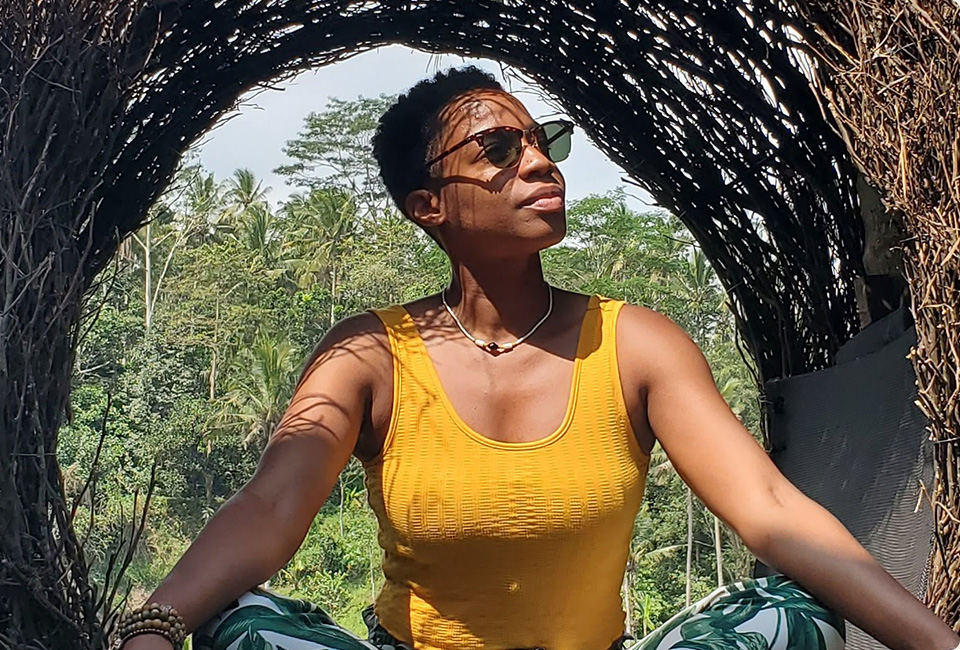 Roen Higgins
HOMEBASE: Montreal, QC (Tiohtiá:ke/Montreal) is situated on the traditional territory of the Kanien'kehà:ka, a place which has long served as a site of meeting and exchange amongst many First Nations including the Kanien'kehá:ka of the Haudenosaunee Confederacy, Huron/Wendat, Abenaki, and Anishinaabeg. We recognize and respect the Kanien'kehà:ka as the traditional custodians of the lands and waters on which we meet today.
Roen Higgins is an award-winning spoken word poet, special care counsellor, dynamic speaker, certified impact coach and a Mental Health First Aid (MHFA) facilitator. Founder of The Elevated Creative, her mission is to elevate her audience with important life skills such as self-care, resilience, leadership, creative literacy & community well-being. An active Special Care Counselor for the past 20 years as well as a community change agent, Roen loves helping young people emerge and adults shift towards elevation. As a coach, she is dedicated to raising others to get unstuck and tap into their genius zone.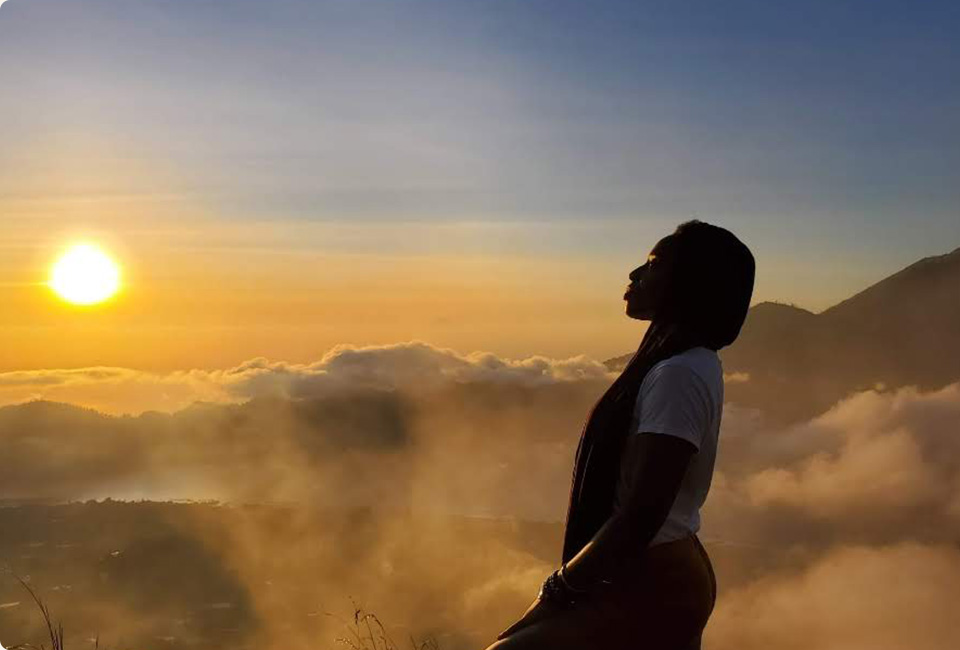 Chute-à-Bull Saint-Côme

|

Easy
An easy trek in nature, it's all the same altitude and ideal for beginners. Great signage and so much to experience, it can be done in 30 minutes with lots of other trails nearby that are moderate, if you're up for it.
40 minutes - 1hr
Water, snack and lunch as you get to hangout and eat along the river rocks.
Adventure — Out in nature, away from an urban centre.


Easy — Getting out into nature without too much commitment or fitness required. Walking route, relatively flat, under 2 hours, very accessible.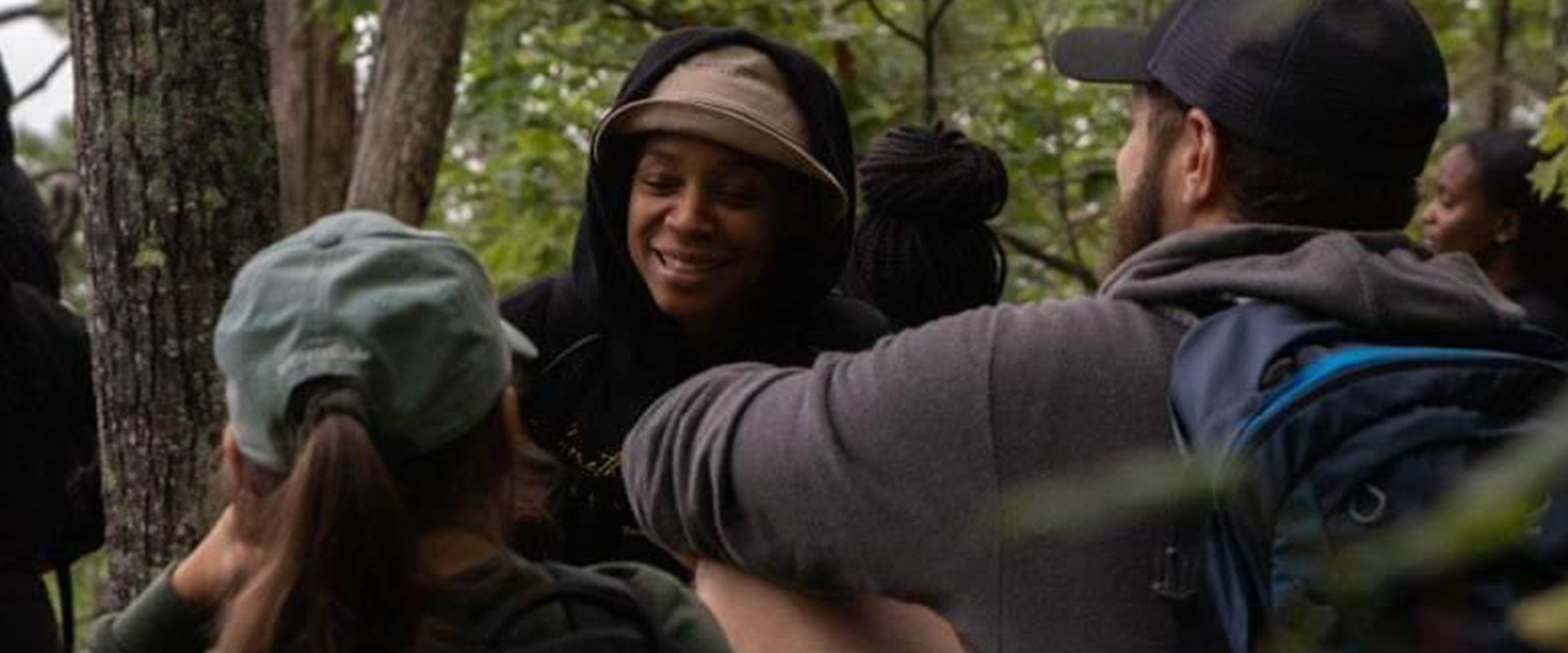 To pursue a new path and to
be anchored in the moment."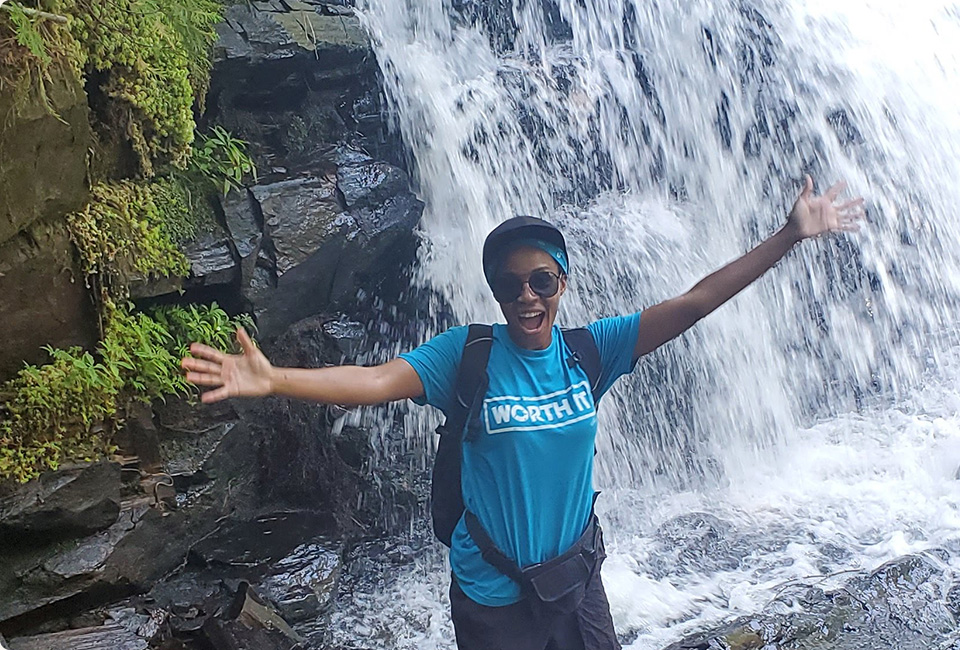 Field Notes:
• A beautiful trek to do solo or with a community group, family and friends.
• Easy but still breathtaking.
• Nature provides you with tables in the river — you have to see it to understand, but make sure to leave no trace behind.
• Bring a swimsuit — you can take a dip in the water and see the beautiful falls.
• Signage is very clear and the trail can be done more than once for a different vibe.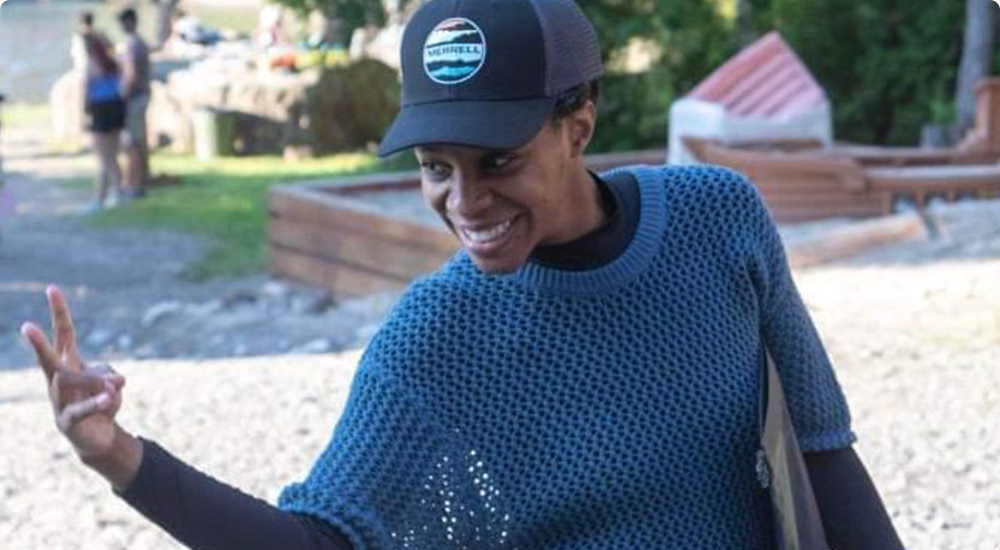 Q&A
Why do you love hiking?
It reveals nature's gems, each and every time. It's a great reset and way to anchor, especially as someone who has a hyperactive mind and anxious thoughts. It's also a nice way to connect with friends and meet new people.
What is your hiking essential and why?
Water and snacks (my go-to are: dried mango, and cranberries with granola) as well as my waterproof bucket hat.
Why is it important to wear the right shoes?
First for safety, comfort, and an enjoyable experience.