We gave them to elite athletes to test. We're still waiting to get them back.
Merrell is proud to sponsor trail running athletes around the world who are not only elite, race winning and industry leading, but also embody the Merrell brand spirit.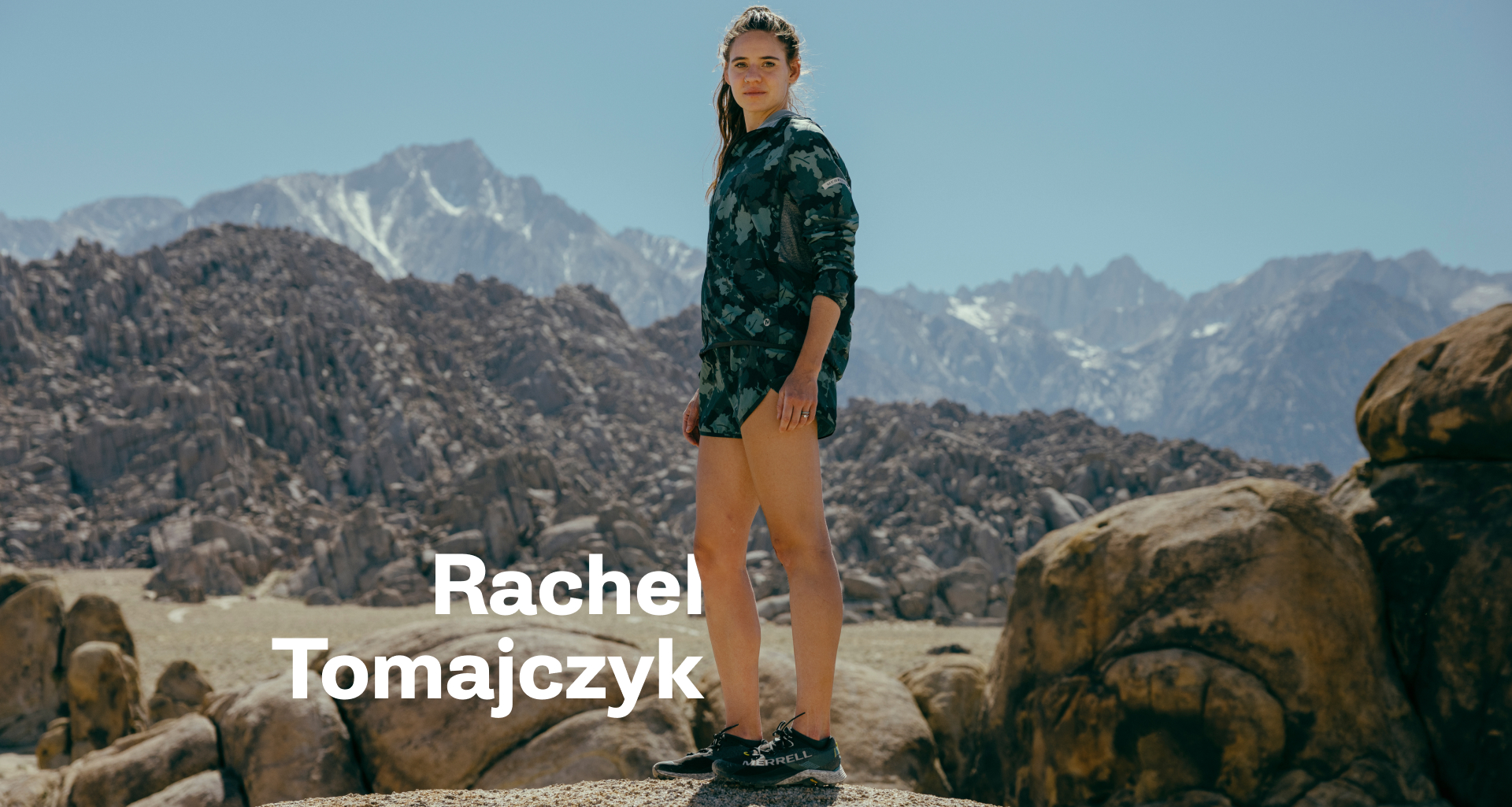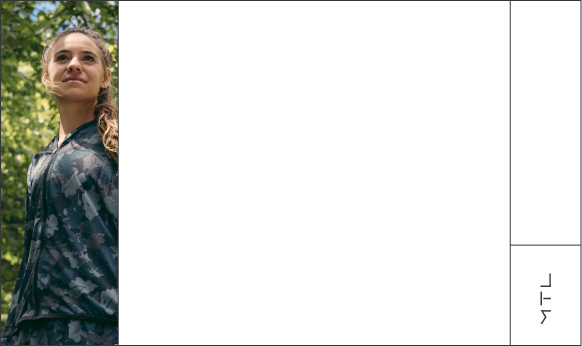 Rachel Tomajczyk
Global Team
US Trail Team
Career Start
2021
Latest Podiums
2nd - USA Mountain Running Championships (2021 / 2022)
1st - USATF Half Marathon Trail Championships (2021)
6th - XTERRA Trail Running World Championship
2nd - USA Vertical Mountain Championships (2022)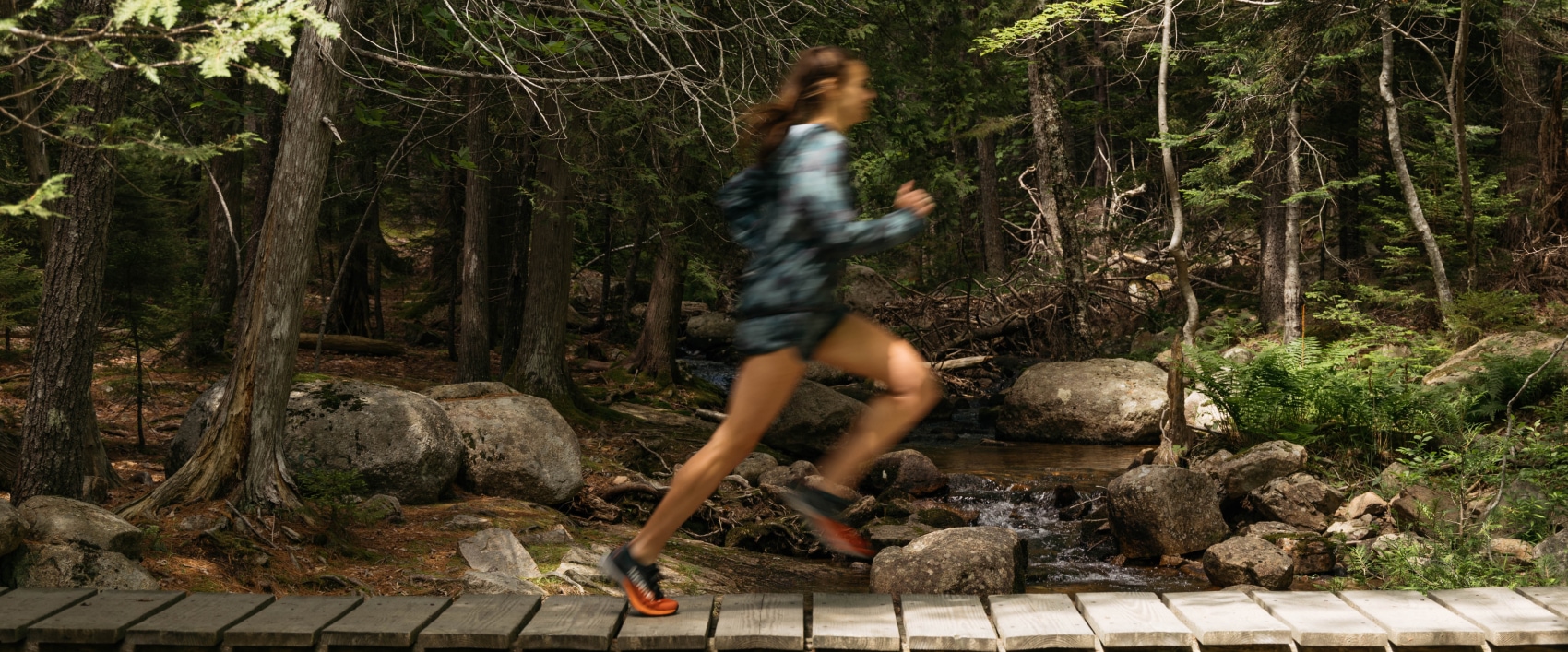 Merrell Trail Athlete, Rachel Tomajczykgrew up in Plano, Texas and loved doing anything active- she played soccer and basketball in elementary school and was always running around with her sisters and friends outside. She started racing in middle school and won 3 Texas State titles and one National title (Nike Cross Nationals in 2010) by the time she graduated high school.

Rachel continued running at Baylor University, graduating with a degree in Exercise Physiology, and was a 6X All American for the Bears. After college she ran professionally on the track and made the Olympic Trials in steeplechase in 2016 and made a USA Team in cross country.
After a few years of running professionally on the track, Rachel discovered trails and instantly fell in love with the beauty and adventure that running on the trail brings. She decided to make the transition from track to trails in the summer of 2021 and since then she's finished 2nd at the USA Mountain Running Championships (which qualified her for the USA Mountain Running Team), she won the USATF Half Marathon Trail Championships, and she finished 6th at the XTERRA Trail Running World Championship.

She currently lives in the small mountain town of Williams, Arizona with her husband Drew. When she's not running, she's coaching athletes online, hiking with her husband and friends, and exploring new coffee shops.
Meet Rachel
Taking her professional running career from track to trail was a fun challenge for Rachel. Watch to hear how gorgeous views fueled her drive to compete in a new running environment.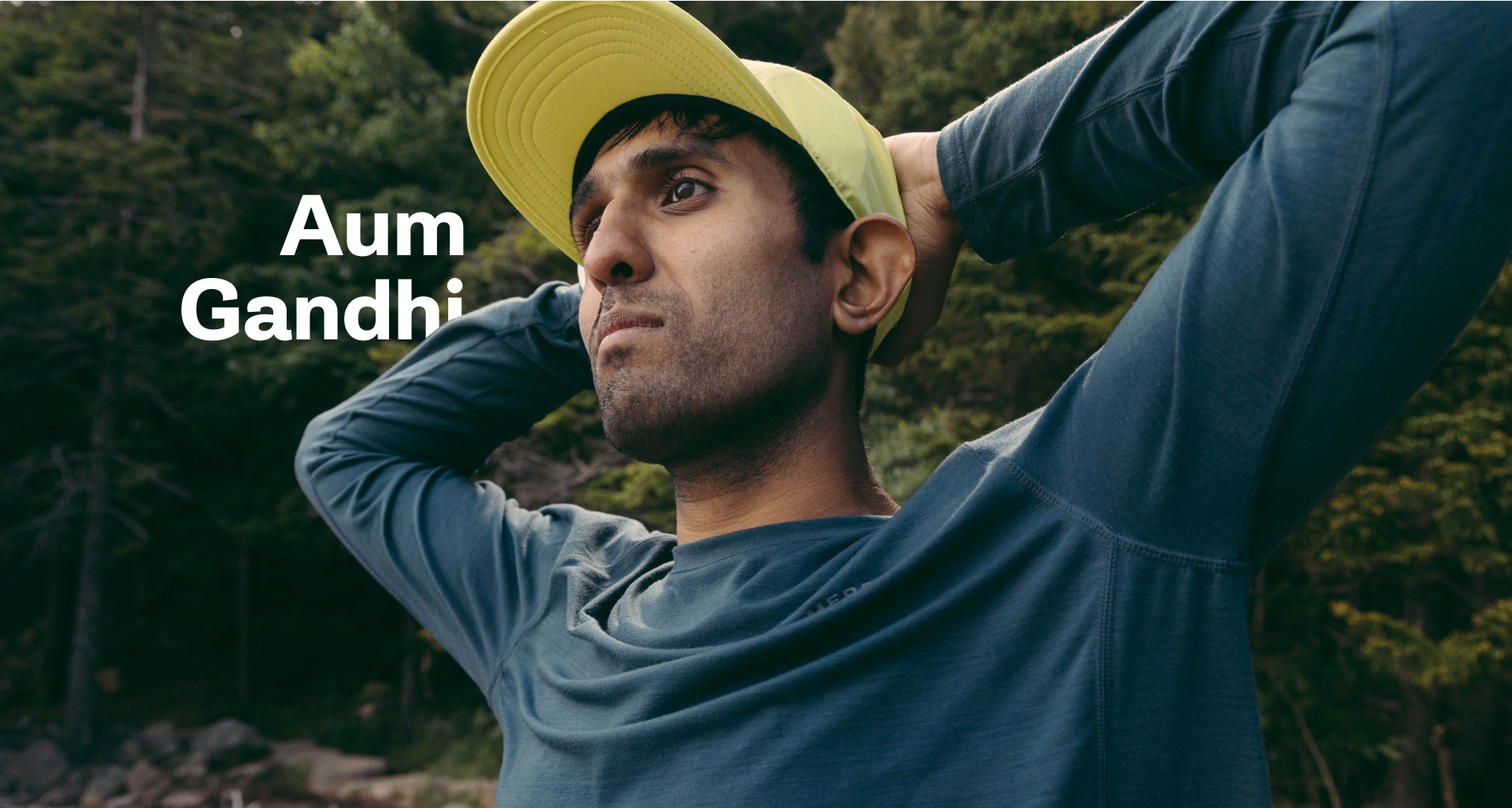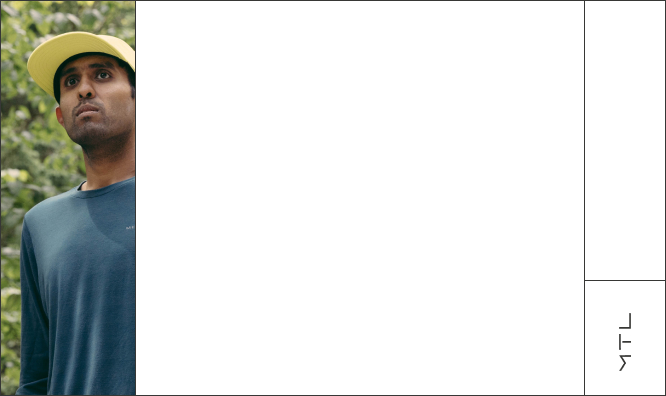 Aum Gandhi
Global Team
US Trail Team
Career Start
2020
Latest Podiums
3rd - overall male at the Aravaipa Running Across
the Years 72-hour race (2021)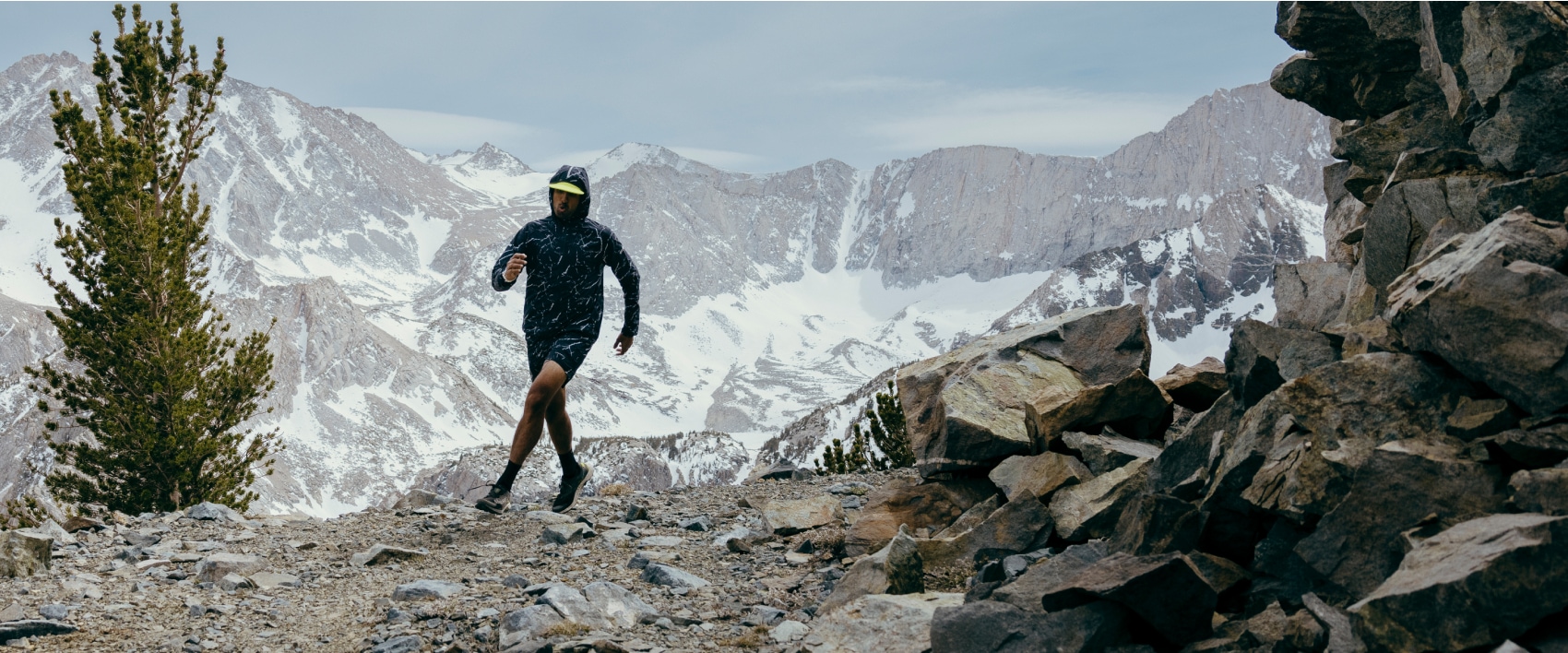 Merrell Trail Athlete, Aum Gandhi is anendurance athlete from California with a focus on long-distance running. When we say long-distance, we mean that 100-mile races are not the longest races he runs in a year. In fact, they were part of his training plan for the Moab 240 in October 2022, where he was the first runner ever to represent India in the race.

Through racing, Aum also raises funds for The Richstone Family Center, a California nonprofit organization focused on ending abuse, generational trauma, and domestic violence.
When he's not moving his legs, Aum is moving his pen and in turn moving our hearts. He's a writer with an enthusiastic personality, inspiring as many smiles as his total miles.

He is also co-owner of Run Tri Bike, an endurance sports magazine that is focused on inclusion and support for all in endurance sports. Aum's love for the sport and trail community is palpable, and we encourage you to cross paths with him on the race circuit. You won't regret it.
Meet Aum
Like others who find the sport, Aum embraced trail running as a way to improve both his physical and mental health. Watch here to meet Aum and uncover the many layers of Merrell Trail Team members.