Return To The Hiking Club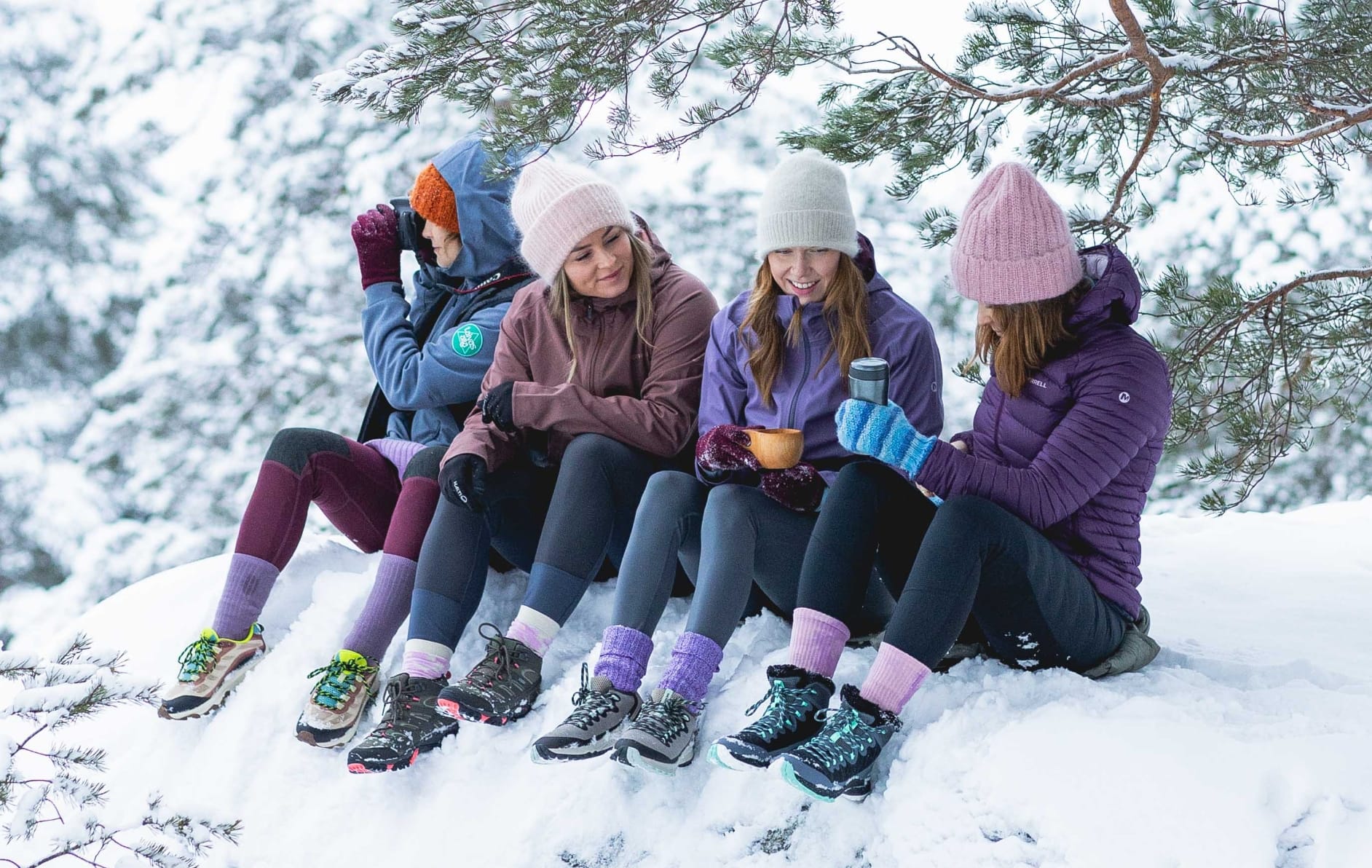 Sorlampi
Nature Trail
By Taivasalla
Nuuksio National Park, Espoo

Taivasalla, meaning 'under the sky', is a female adventure community that organises slow and fast outdoor events across Finland, shares stories on their website and builds a safe space for their members.
Route:
The starting point is a small car park in Brobacka, where a short path leads to the trail itself. The route is around 5km long and is suitable for all fitness levels. Follow the yellow route markings and enjoy the surrounding scenery until you get to The Sorlampi cooking shelter - a great place to stop for a snack break! Winter hiking naturally requires consideration of the weather conditions and fewer hours of daylight. Nuuksio is a popular destination amongst hikers, so you're never alone and the trails will most likely be open even after a heavier snowstorm.
Follow The Route >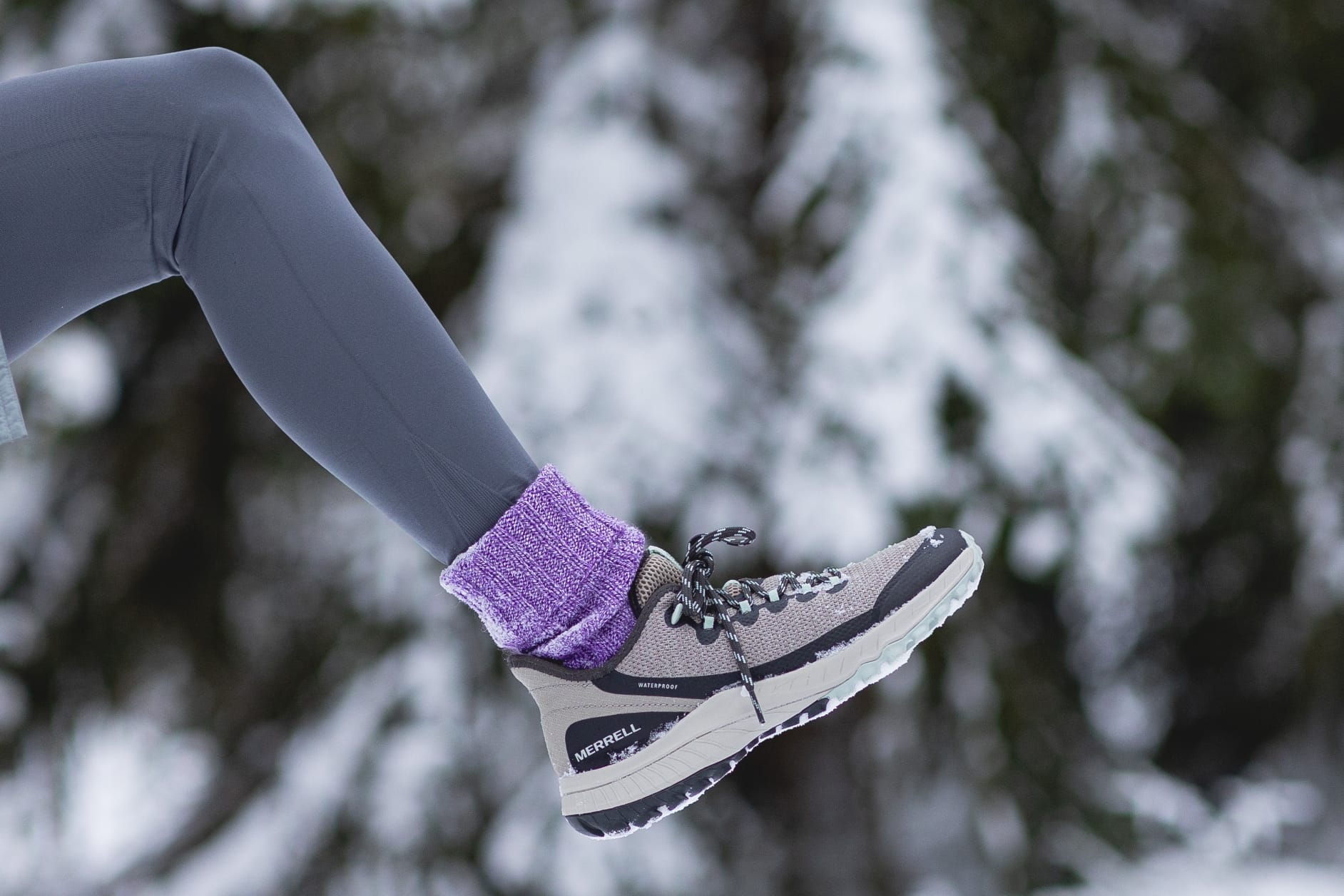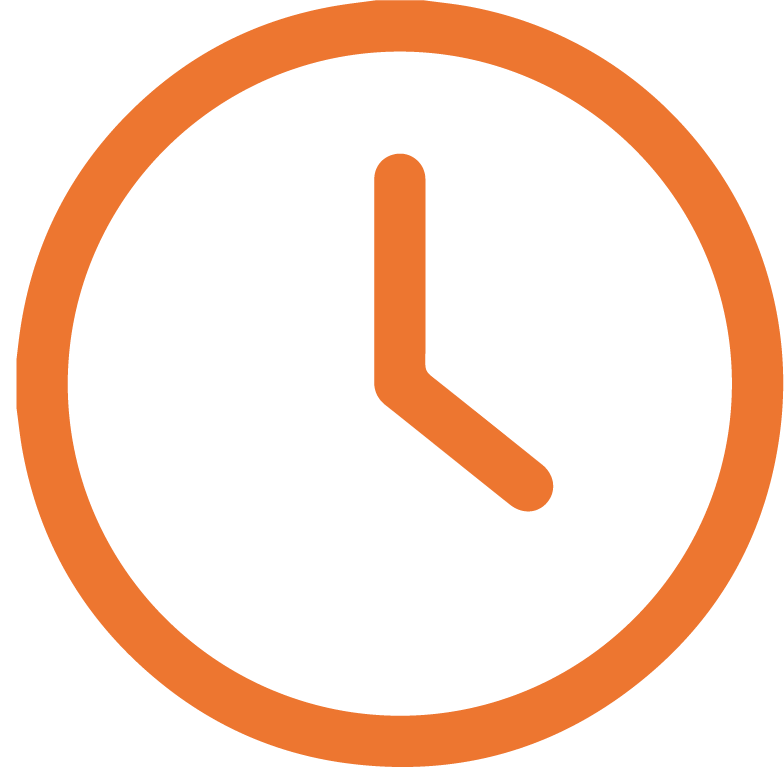 2 - 2.5 hours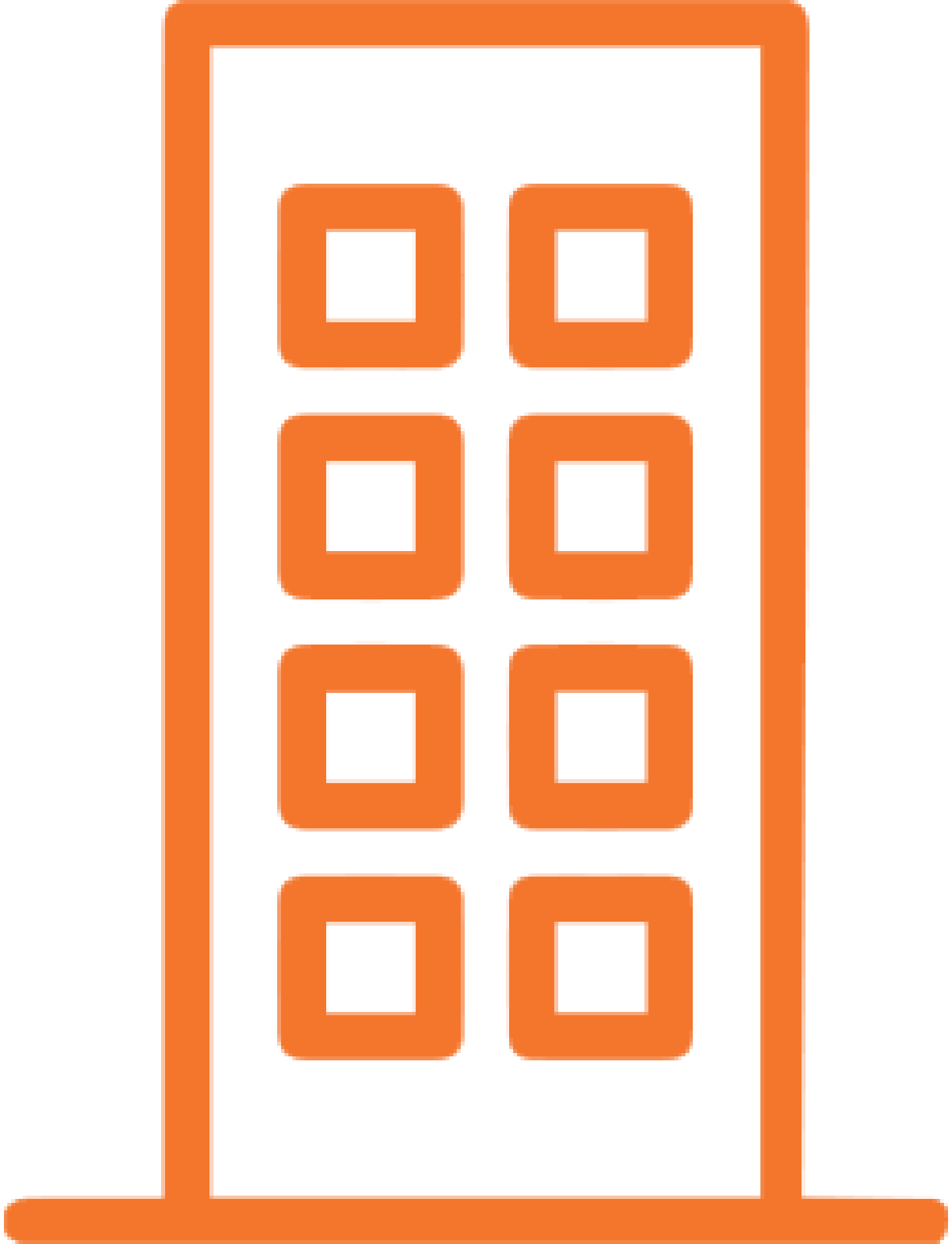 Suitable for beginners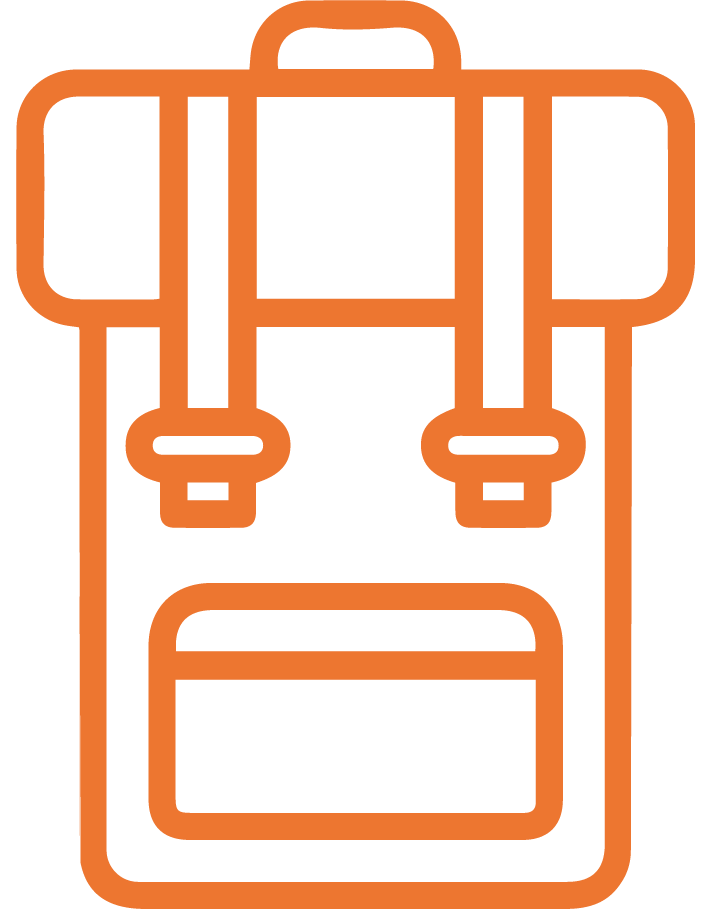 Bring a flashlight and warm layers!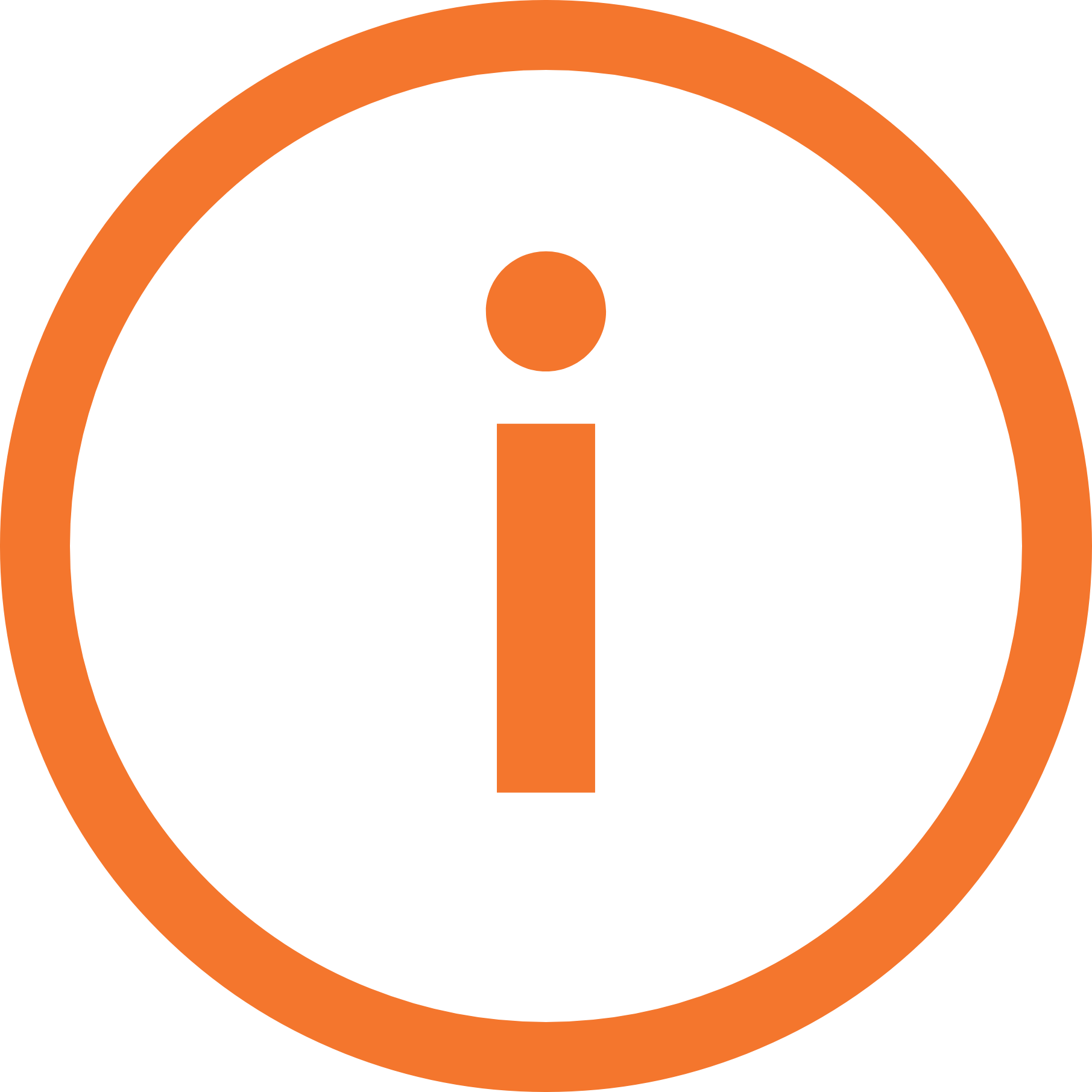 Hiking Key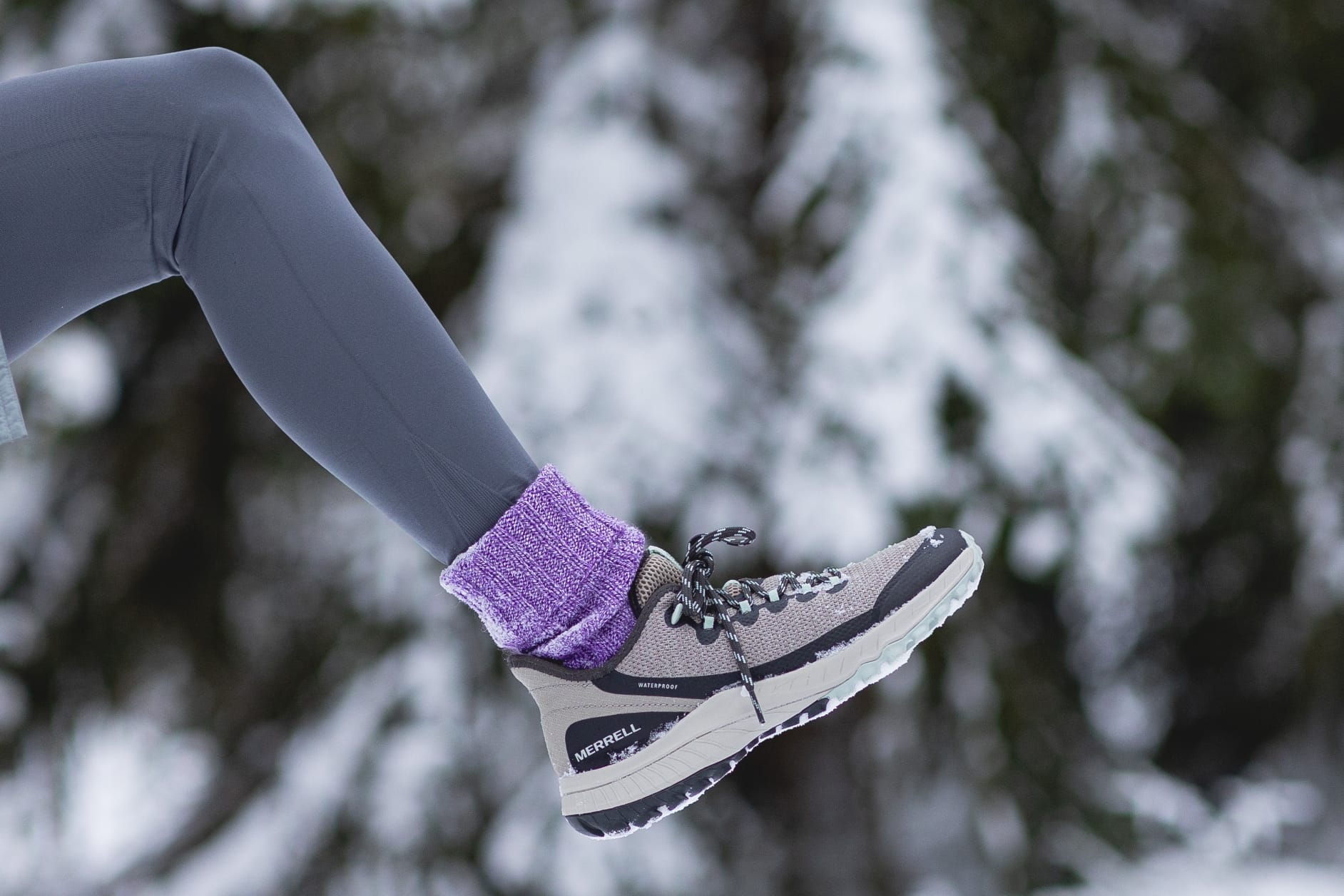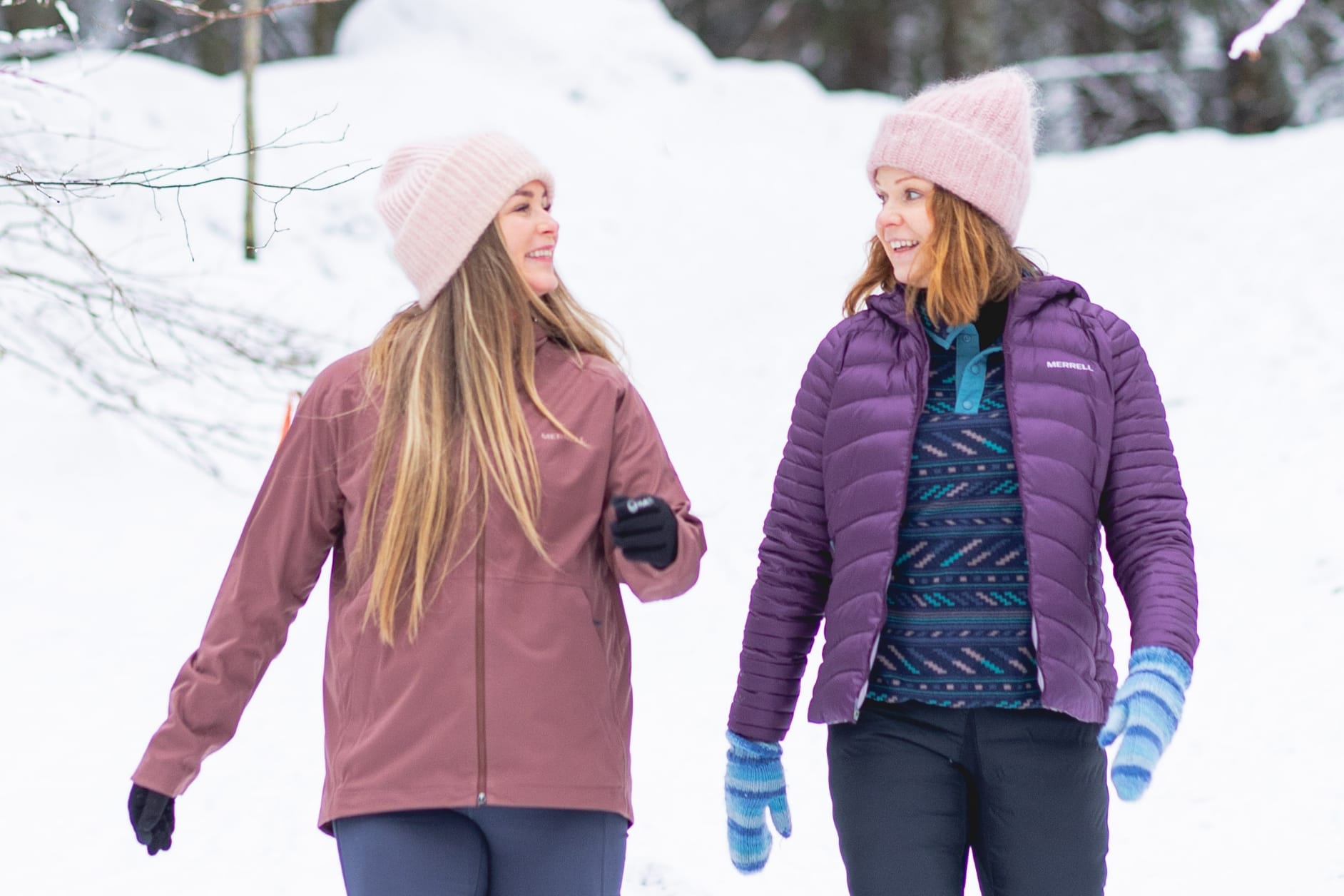 Field Notes:
Nuuksio National park is the perfect getaway from the city. We kept a slow pace to fully enjoy the surrounding forest - and our time together! In addition to the marked resting area, you can choose one of the many cliffs to enjoy the beautiful lake view. There are some fascinating geological sights along the trail, too - like Sorlampi Giant's Cauldron and the Hiidenpesä Cave. Snacks and warm drinks are essential - we had hot tea and yummy marshmallows. What could be cozier than enjoying a short break by the campfire with treats and friends? A tip: bring wood for the campfire and only use the designated spots.
Follow Taivasalla

Join Our Hiking Club

Good To Know
---
There are good train and bus connections (60-75 min, return ticket 11€) from Helsinki city center to Nuuksio. The parking areas may be crowded, especially on the weekends, so public transport is highly recommended (and the more ecological option!)

"The best thing has been to see how women have found company for outdoor activities, and even made friends for a lifetime."
When To Visit
---
All year around! The National Park has good trails and you can even try snowshoes or skis in the winter time.
Q+A:
Why did you start Taivasalla and what is the goal?
Our whole team, a group of 8 women, has been interested in the outdoors for several years - it's a lifestyle for us! We spend time in nature year-round and are interested in not only the activities, but also exploring the nature.
Some activities such as surfing and free-skiing are still seen as sports for men, but Taivasalla wants to encourage women to try these great outdoor activities. We also wish to share the love for our Nordic nature and opportunities here - you don't have to travel abroad to experience these things.
A few years ago, we noticed that we kept finding other fabulous Finnish outdoor women, but a platform to connect like-minded women didn't exist in the format we were after. A supportive group to ask questions, find adventure company or share inspiration with. January 2021, We founded the Taivasalla community to bring together outdoor women all around Finland! Taivasalla means 'under the sky' in Finnish.
Although the original idea of Taivasalla community is to help women find company for trips and to share experiences, we find it important to depict and write about outdoor life from different perspectives. Instead of just posting perfect Instagram images or extreme performances, we want to present research knowledge and topical themes from the oudoor field in our blog and social media accounts.
Top 5 Hiking Spots in Finland:
Finland is a hiker's paradise. Our large country has versitale nature from North to South, here are a few of our favourites:
Nuuksio National park, Southern Finland, cliffs, forests, and shimmering blue lakes
Repovesi National Park, Southeast Finland, unique lakeside nature; lakes and forests
Teijo National Park, Southwest Finland, peaceful lakes and forests, as well as historic ironworks villages
Pallas-Yllästunturi National Park, Lapland, pristine fell landscapes in northern Finland
Åland island, several hiking trails in the archipelago surroundings
Hiking Essential:
Good snacks! Breaks are an essential part of hiking for us - to relax, reflect and sense the surroundings. We also have learned to keep the energy levels up, to avoid being hangry!:)
Favourite Taivasalla moment so far:
Building the community! The best thing has been to see how women have found company for outdoor activities, even friends for a lifetime! Even during the Covid-19 pandemic, we managed to arrange a few outdoor events - the feedback, happy faces, and encouragement makes our hearts melt!
What do you think holds some women back from hiking and what would you say to encourage them?
Hiking in the media is often viewed as something demanding and extreme, even masculine. A walk in the local forest with snacks can be as great as a multi-day hike in the wilderness. We wish to share inspiration and tips for all levels of hikers but especially encourage everyone to find their own way to spend more time outdoors and respect nature.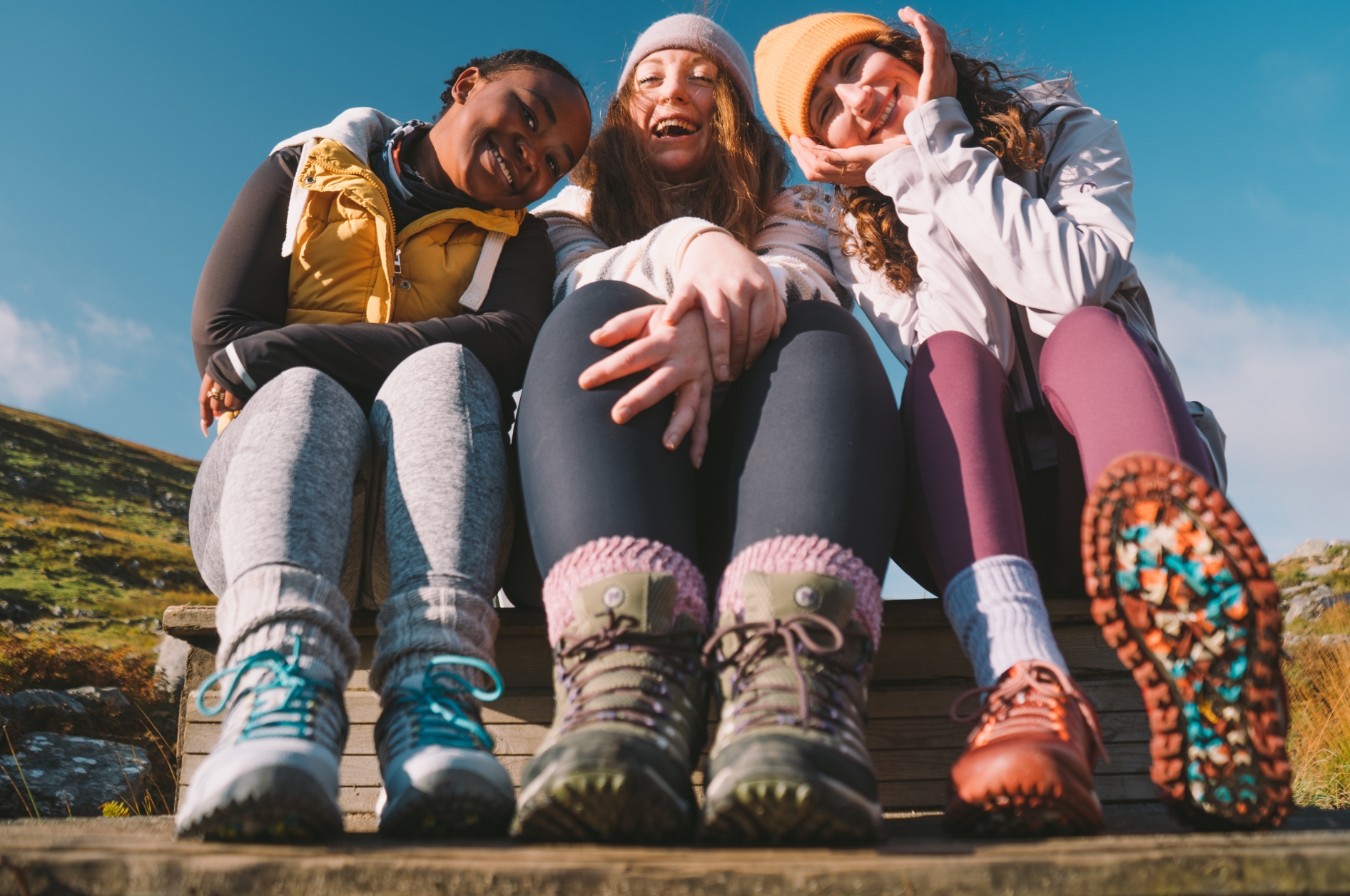 Hiking Tips:
Be safe and plan your route ahead
Be weather wise, check the forecast
Take the correct clothing and provisions
Check if dogs/ camping/ BBQs etc are allowed
Take your litter with you
Leave gates as you find them
Have fun!