Return To The Hiking Club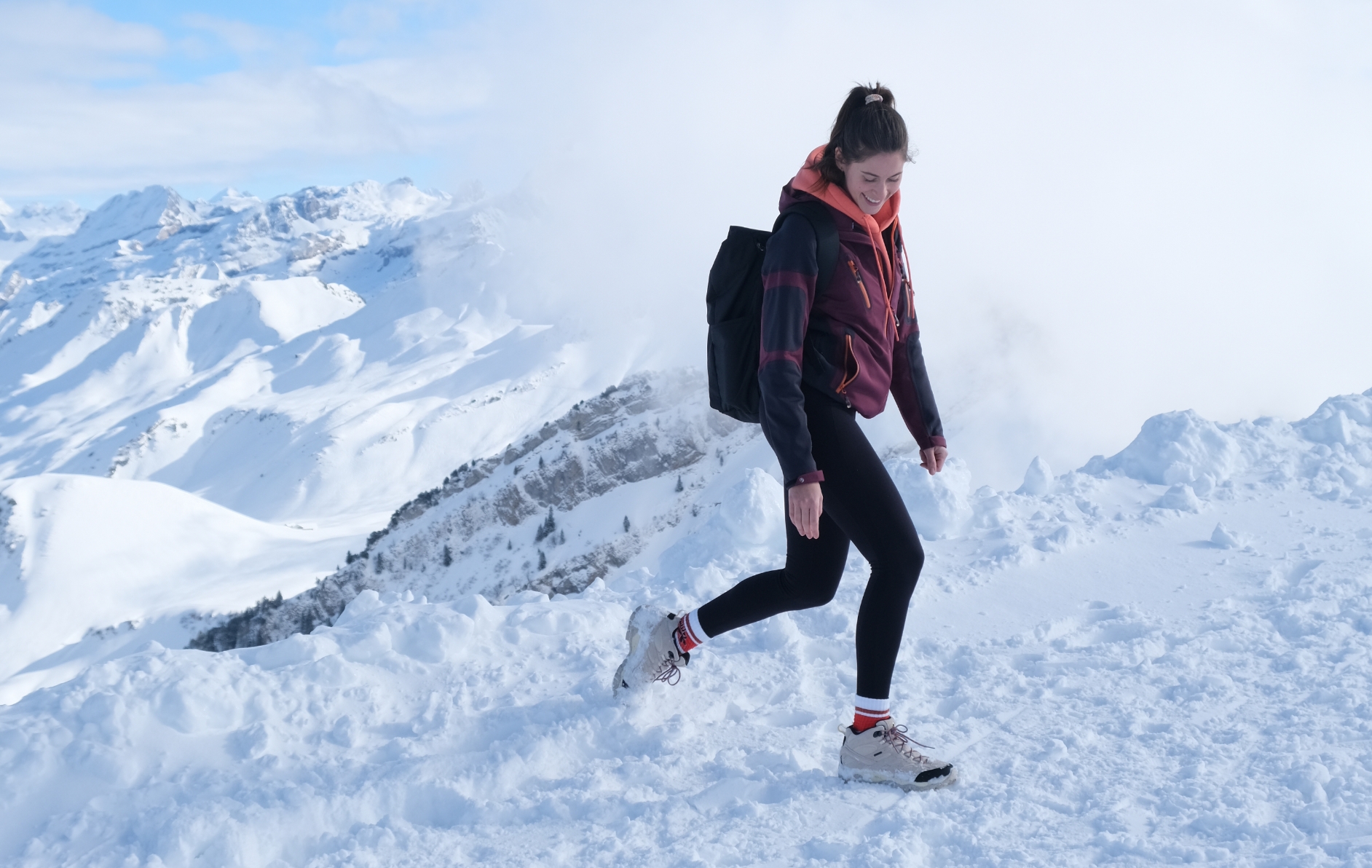 Stoos
Fronalpstock
By Marie T Schmidt
Stoos Muotatal Schwyz, Switzerland

Marie is known as a bit of a mountain goat amongst her friends. When she's not teaching fitness classes or working in the office she is always out exploring the Swiss Alps.
Route:
Winter trails are very different to summer ones in Switzerland, and Stoos only
has a few hikes open in the winter. We combined a 1.5h hike through the little
town up in the mountains and the woods with the breathtaking famous
Fronalpstock panoramic hike which offers a singular view of a dozen Swiss lakes
and several peaks of the Alps (once you take the chair lift up there). In the
summer this can be hiked all the way up - an absolute must if you can!
Follow The Route On ALLTRAILS >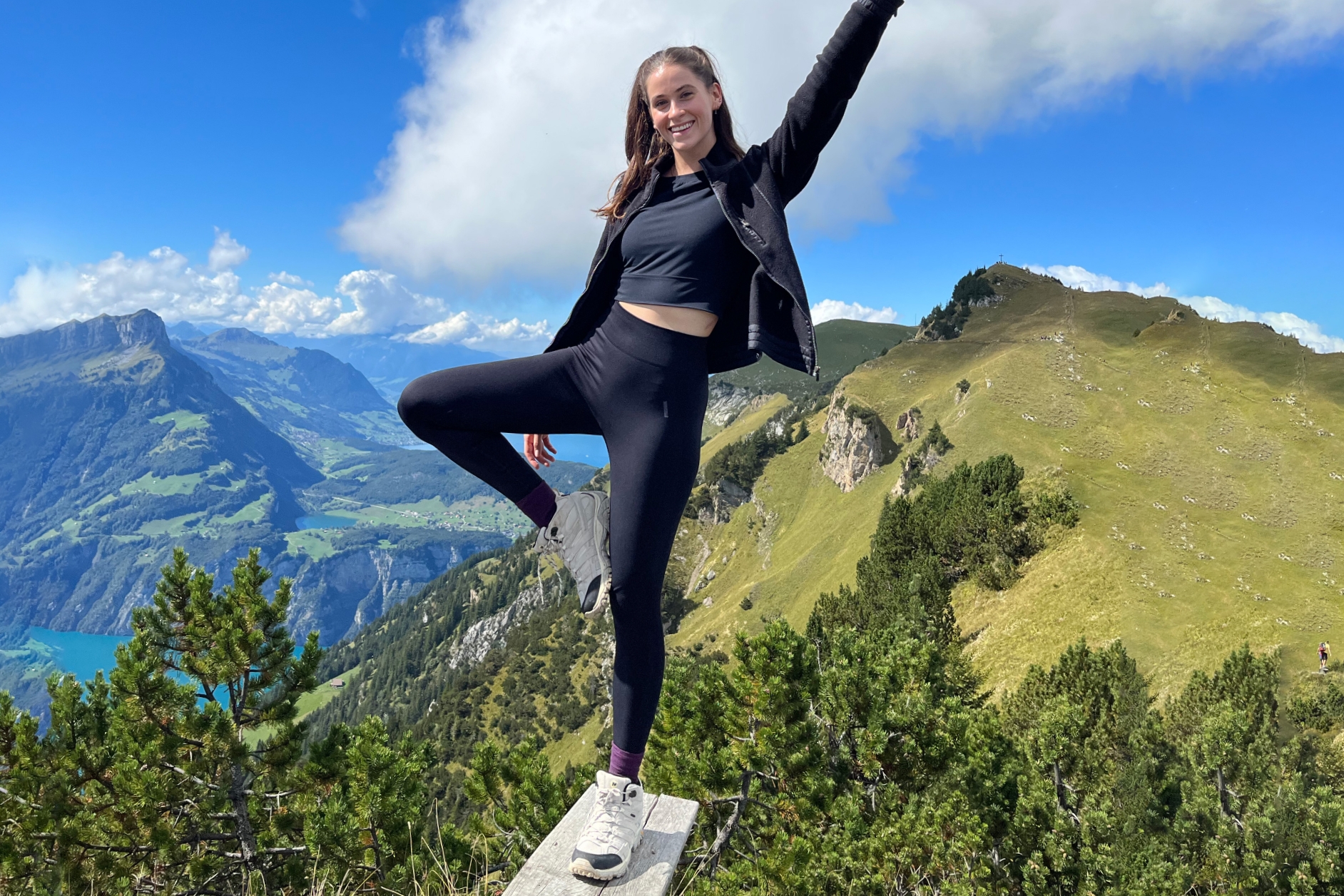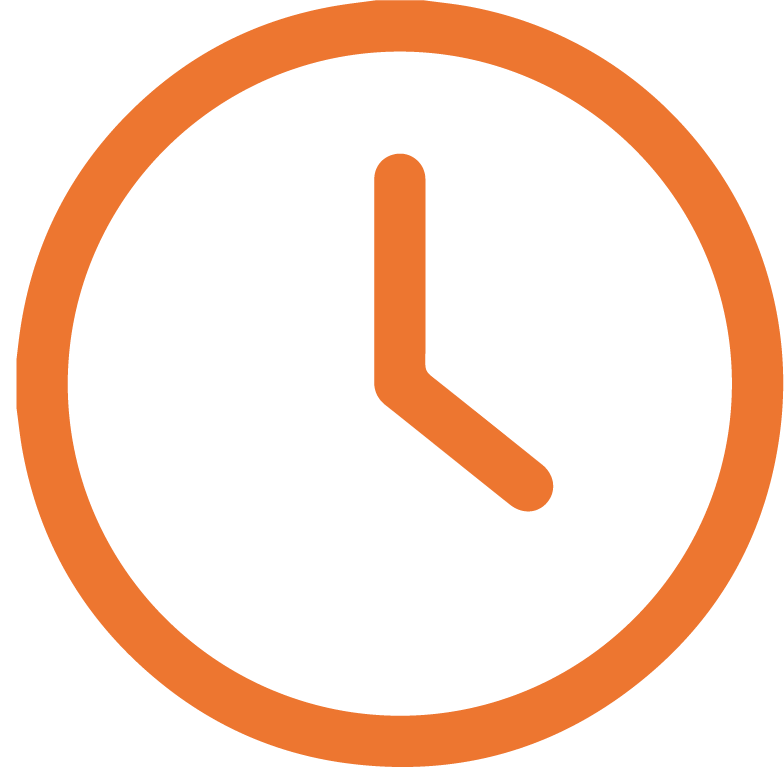 1.5 hours plus 30 minutes for the chair lift

It is crucial to have the right footwear as gym shoes don't cut it.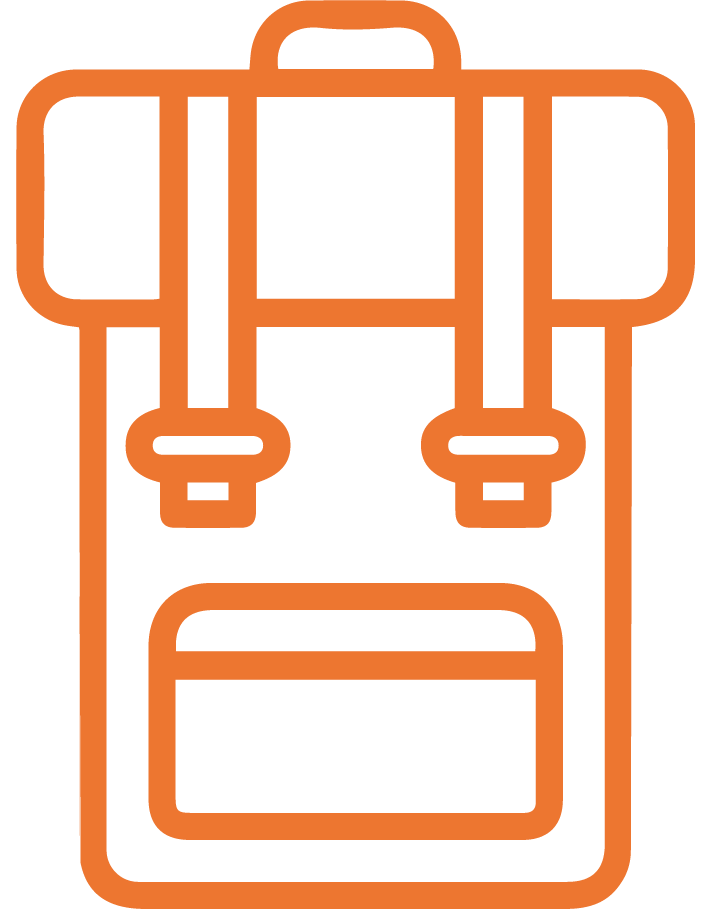 I always say dress like an onion: layer up!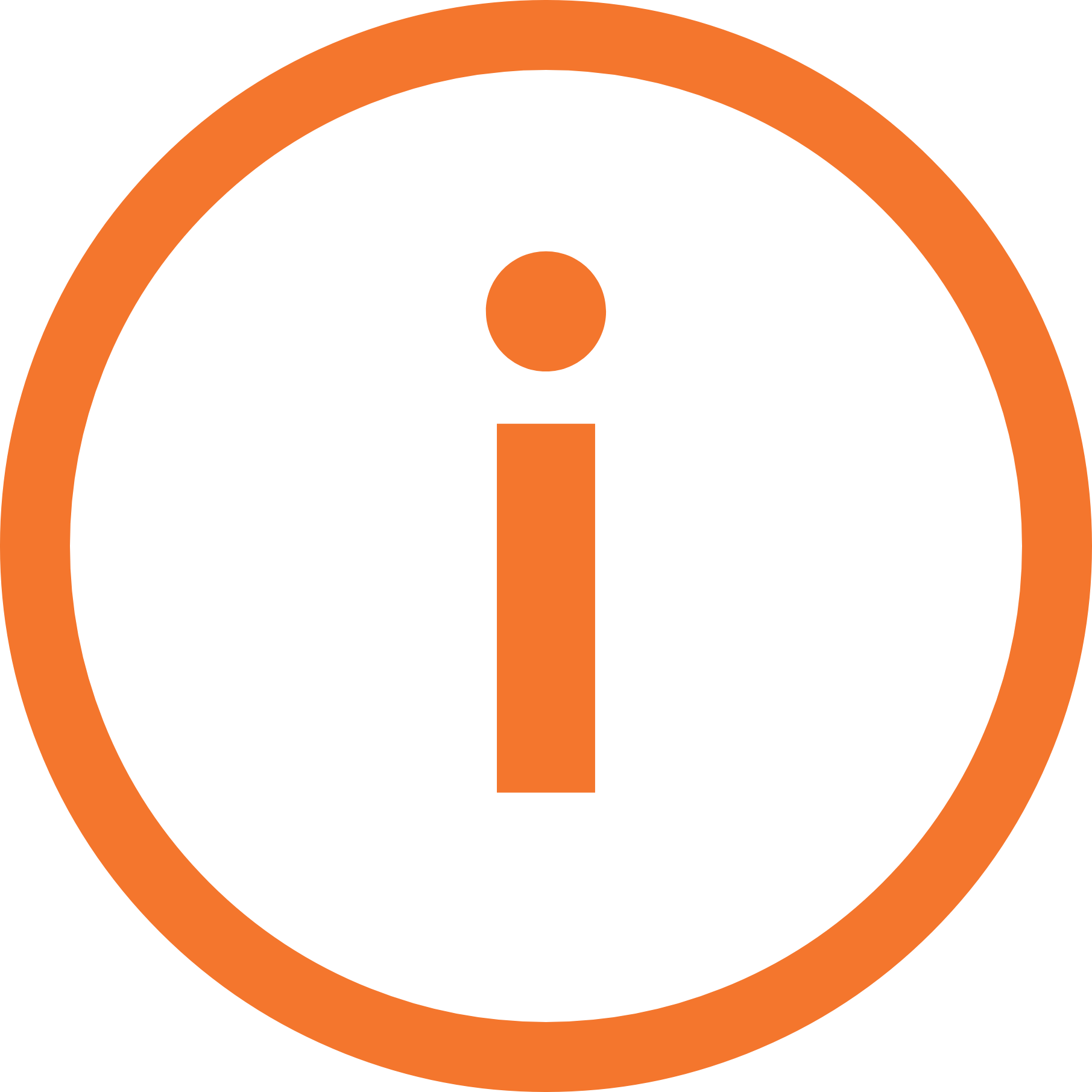 Hiking Key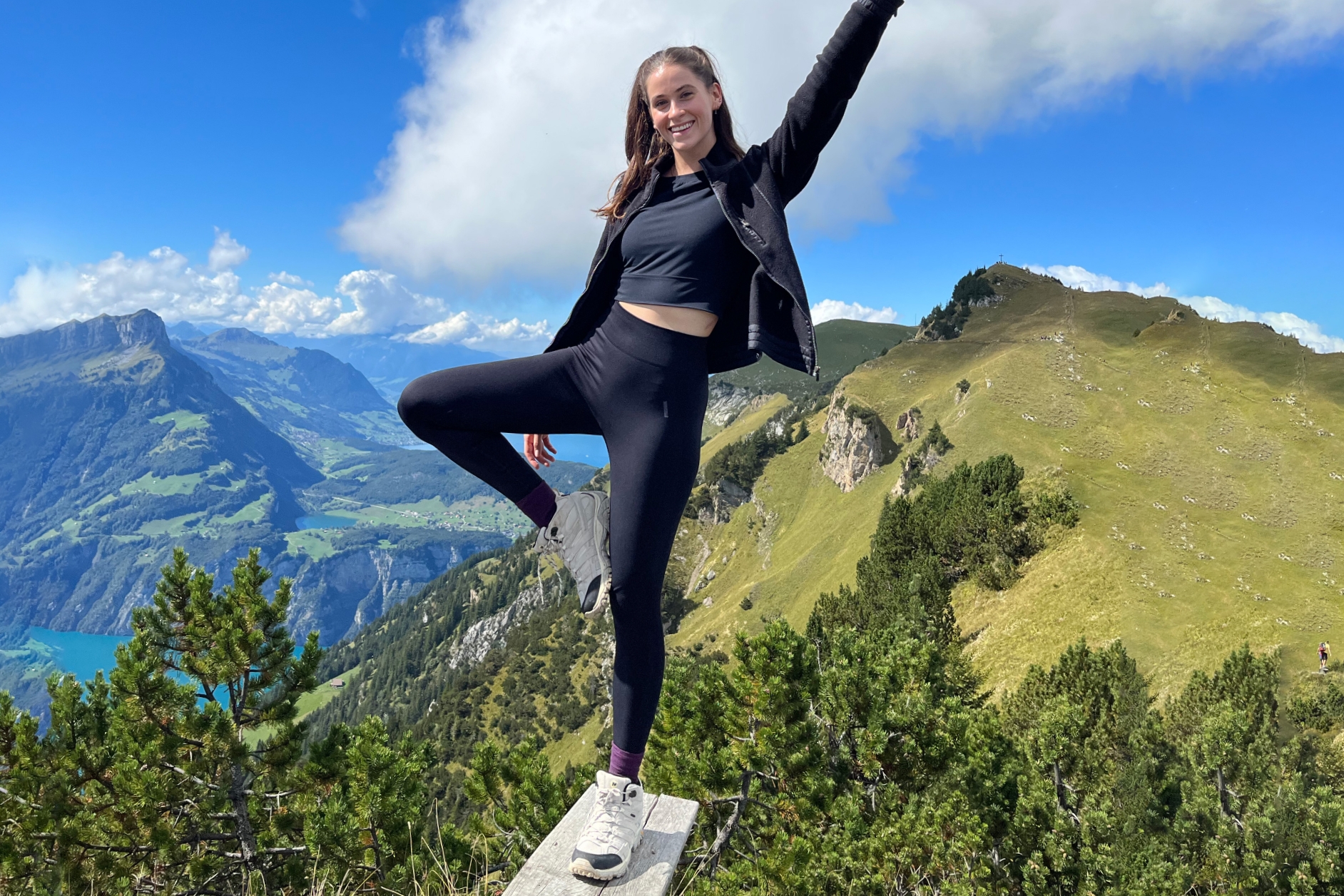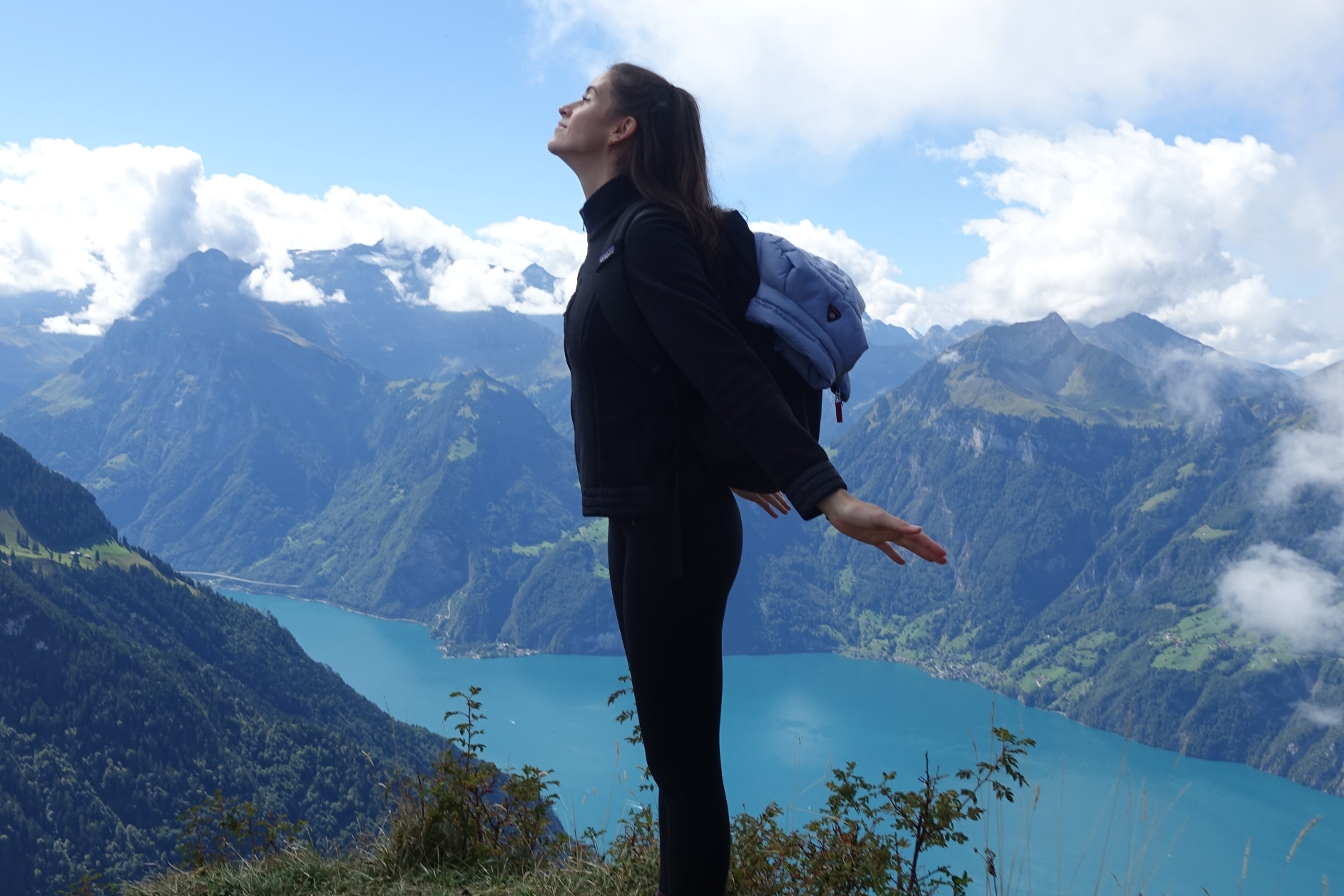 Field Notes:
This place is like no other and the only way to get up to the town
is with a cable car. Once up there, you'll discover the hidden
town surrounded by mountains. In winter you can ski around it
from one house to another. Stoos also has one of the most
breathtaking views to offer at the top on the Frohnalpstock.
From there you can look down onto 4-10 different lakes that all
shimmer in different colours depending on the weather.
Follow Marie T Schmidt

Join Our Hiking Club

Good To Know
---
I would always suggest taking the train in Switzerland. Once you download the SBB app it is super easy to look up tickets and get around.

If you come by car, at first the parking area will look a little odd as the street is extremely busy between mountains and a river. However, you can park in any of the designated areas - here is a link to make it easier.

The first Stoos cable car goes at 7am and the last around midnight.

"I call the mountains my free therapists."
When To Visit
---
If you like skiing and snowboarding as well as hiking this is a great place to come in the winter. However if you prefer only to hike and want to try a lot of different trails then I would suggest a summer visit when all the trails are open.
Q&A:
Why do you hike?
Hiking is meditation for me, it is the time I can fully switch off and be present. I love connecting with nature and breathing in the fresh air. After a day of hiking in the Swiss mountains I feel clear-minded and ready for anything that life throws at me. I call the mountains my free therapists.
What's cool about MHC?
What I love about the Merrell Hiking club is that it shows the real experiences that people go though when venturing out in nature. It will hopefully encourage others to start hiking and feel the support from the community.
Pro hiking safety tip:
In switzerland we have the Rega, which is the Swiss non-profit Air-Rescue service. Before you come to Switzerland, become a patron by paying only 40 Swiss Franks for a year. If something were to happen to you they would helicopter you from anywhere to anywhere at no extra cost. It's better to be on the safe side, and if nothing happens you donated to a great cause and helped other people.
Top 3 places to hike near Zurich:
1. In Zürich - The Uetliberg. It is beautiful especially on a clear day when you can overlook the whole city and see the swiss alps in the distance. In the winter make sure to wear hiking boots as there is snow up there and it is VERY icy. However, in the summer you can wear sneakers.

2. Mount Pilatus in Lucerne - it's approx. 45min by car or 1h by train from Zürich. I would suggest this one in the summer as you will be able to hike the whole mountain. Whereas in the winter you have to take the gondola.

3. Flumserberg - 1:40min by train or 1:15 by car. In winter this is also a great place close to Zürich for skiing, but it also offers some nice hiking options in the winter.
Words of encouragement:
Start small! Start going on walks with your friends around where you live, then eventually make them longer and bigger. Plan a little hiking getaway in the countryside... Once you are out there and surrounded by people that bring you joy, you will feel great. Take as many breaks as you need and try not to start with the longest hiking routes.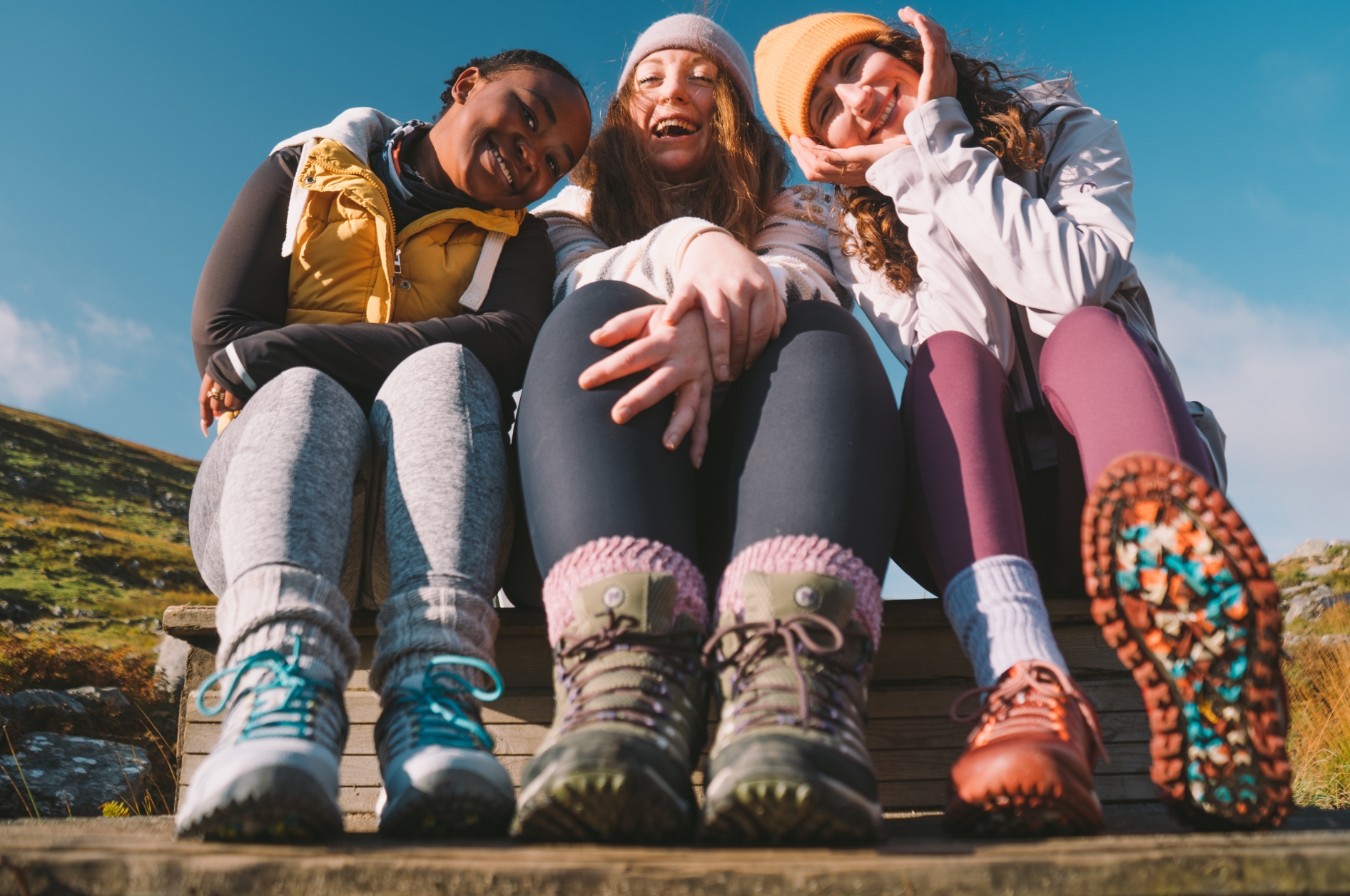 Hiking Tips:
Be safe and plan your route ahead
Be weather wise, check the forecast
Take the correct clothing and provisions
Check if dogs/ camping/ BBQs etc are allowed
Take your litter with you
Leave gates as you find them
Have fun!