Return To The Hiking Club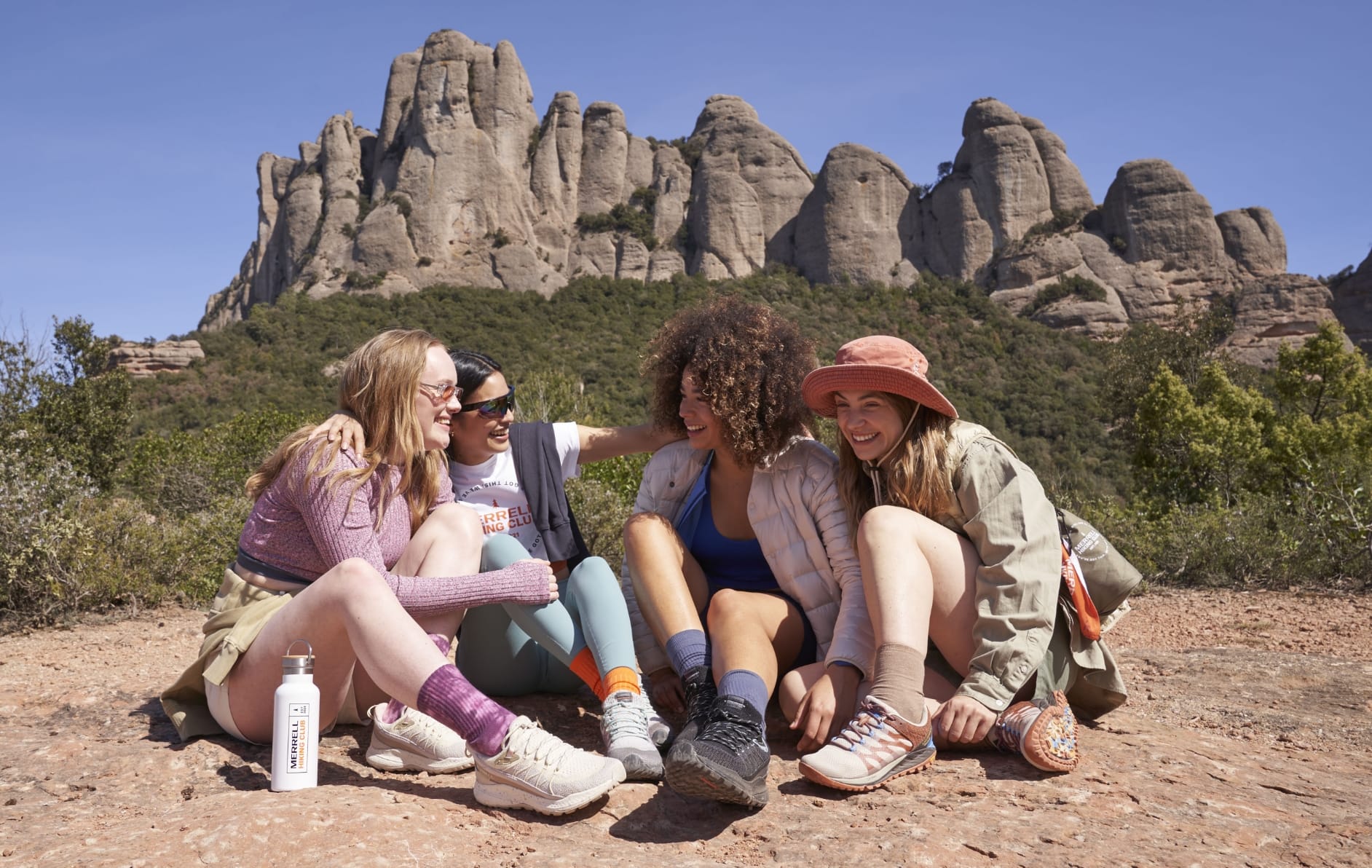 Maçana - Pallers -
Batalles
by Lidia Cruells
Montserrat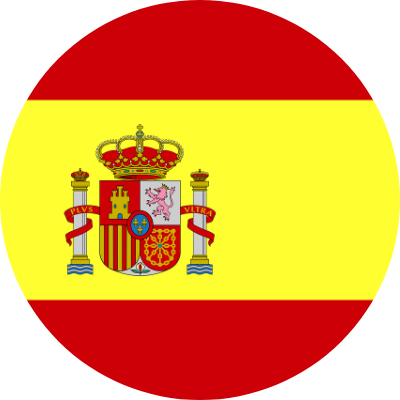 Lidia is from Girona, where the Pyrenees meet the Mediterranean sea. She loves outdoor activities and traveling in her van with her partner and their son, Teo. She was joined on his hike by friends Sally, Maria and Claudia.
Route:
This half-day hike is great for kids and friends. It begins and ends at the Can Maçana car park from where you have a 3.7 mile loop. We went slowly, stopped for photos at the beautiful vistas where you can see the serrated mountain formations that give Monteserrat its name, and took a few detours just to see what was around the corner. The views only get better and better, and because you start from quite a high point there isn't too much further elevation required to get to see amazing things.
Follow The Route On ALLTRAILS >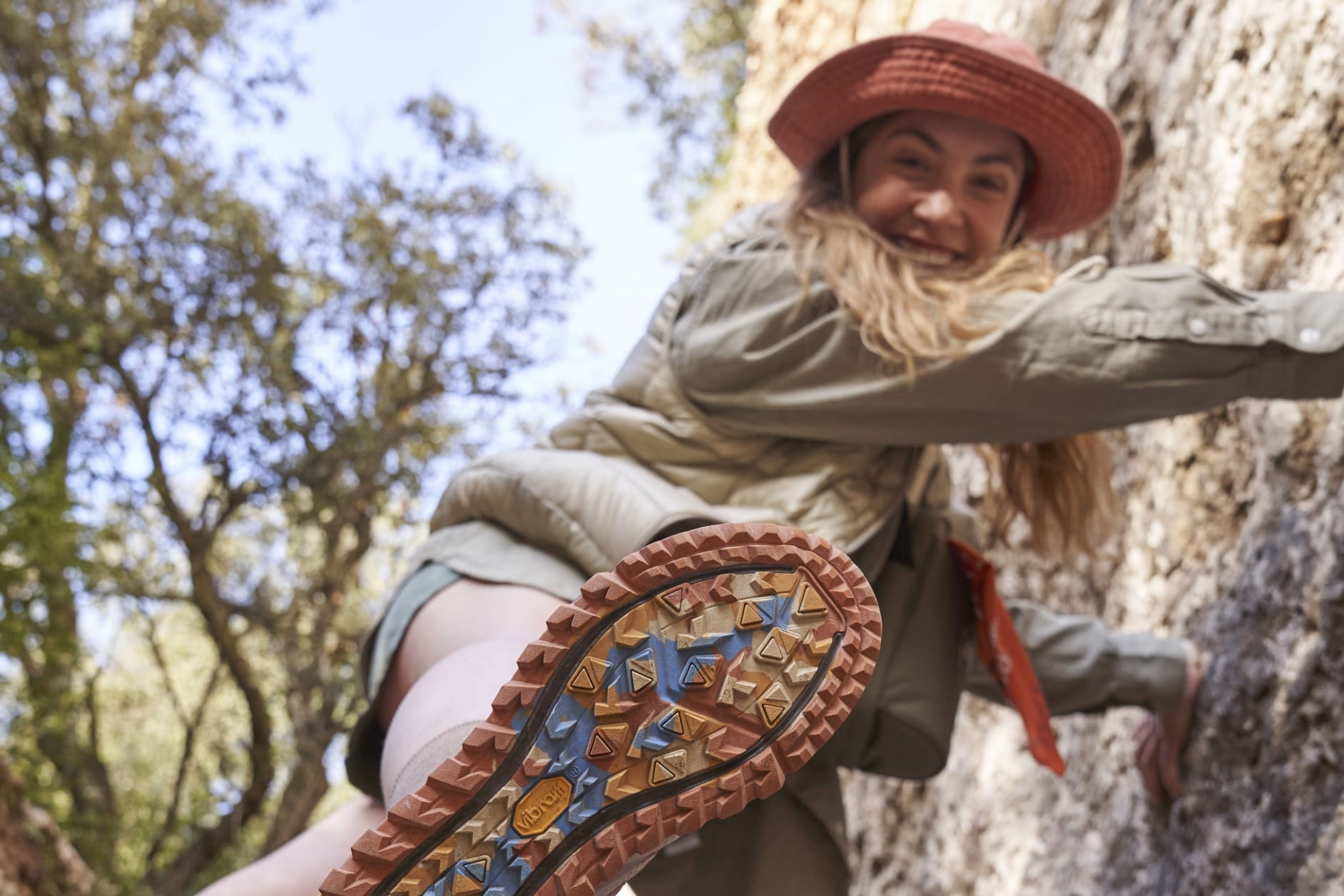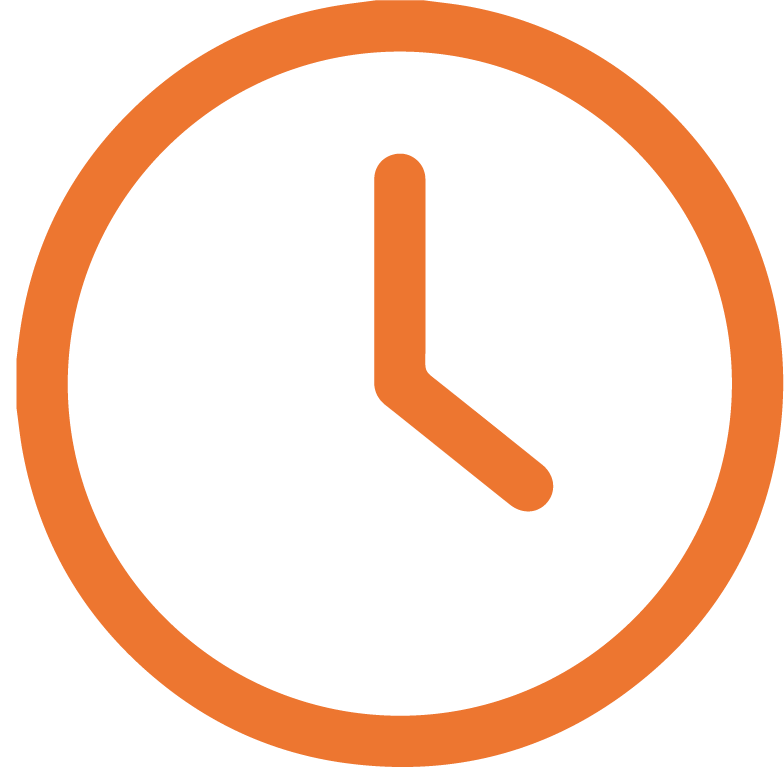 The hike took us 4 hours because we were a group and stopped for lots of photos!

Some technical sections and inclines.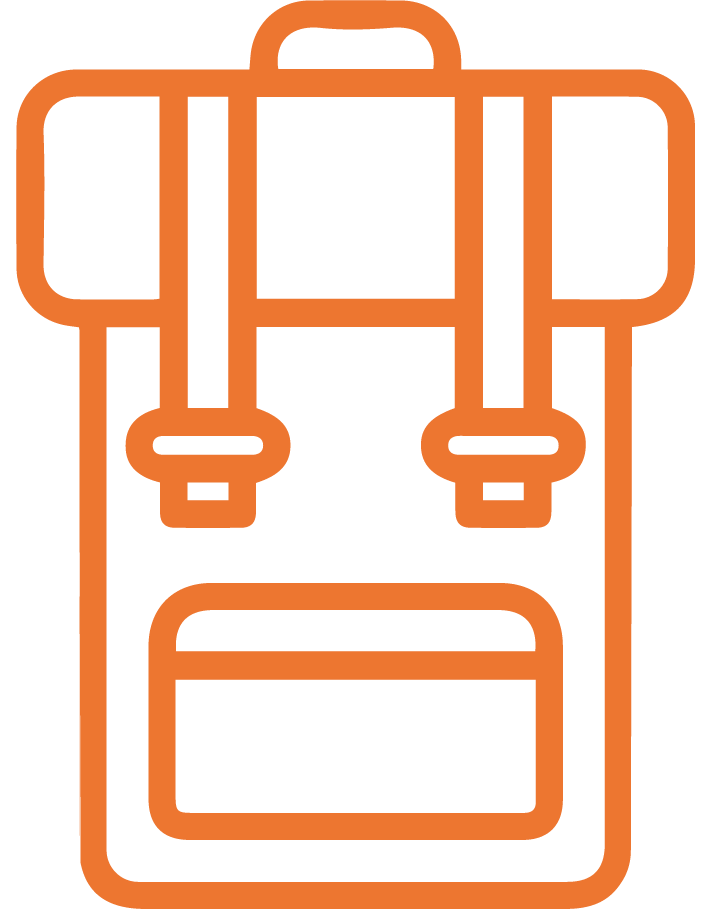 A baby sling for Teo, layers and lots of water.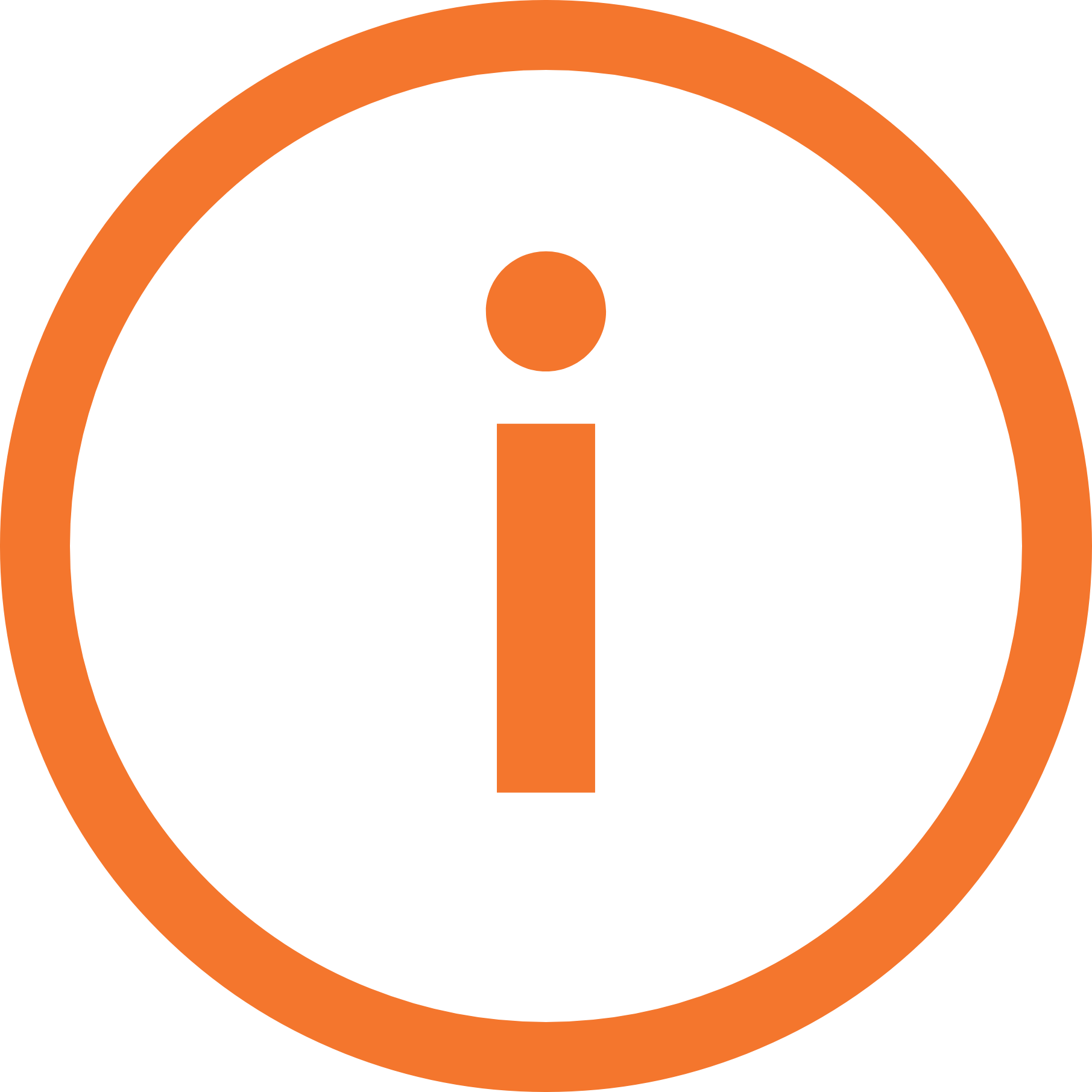 Hiking Key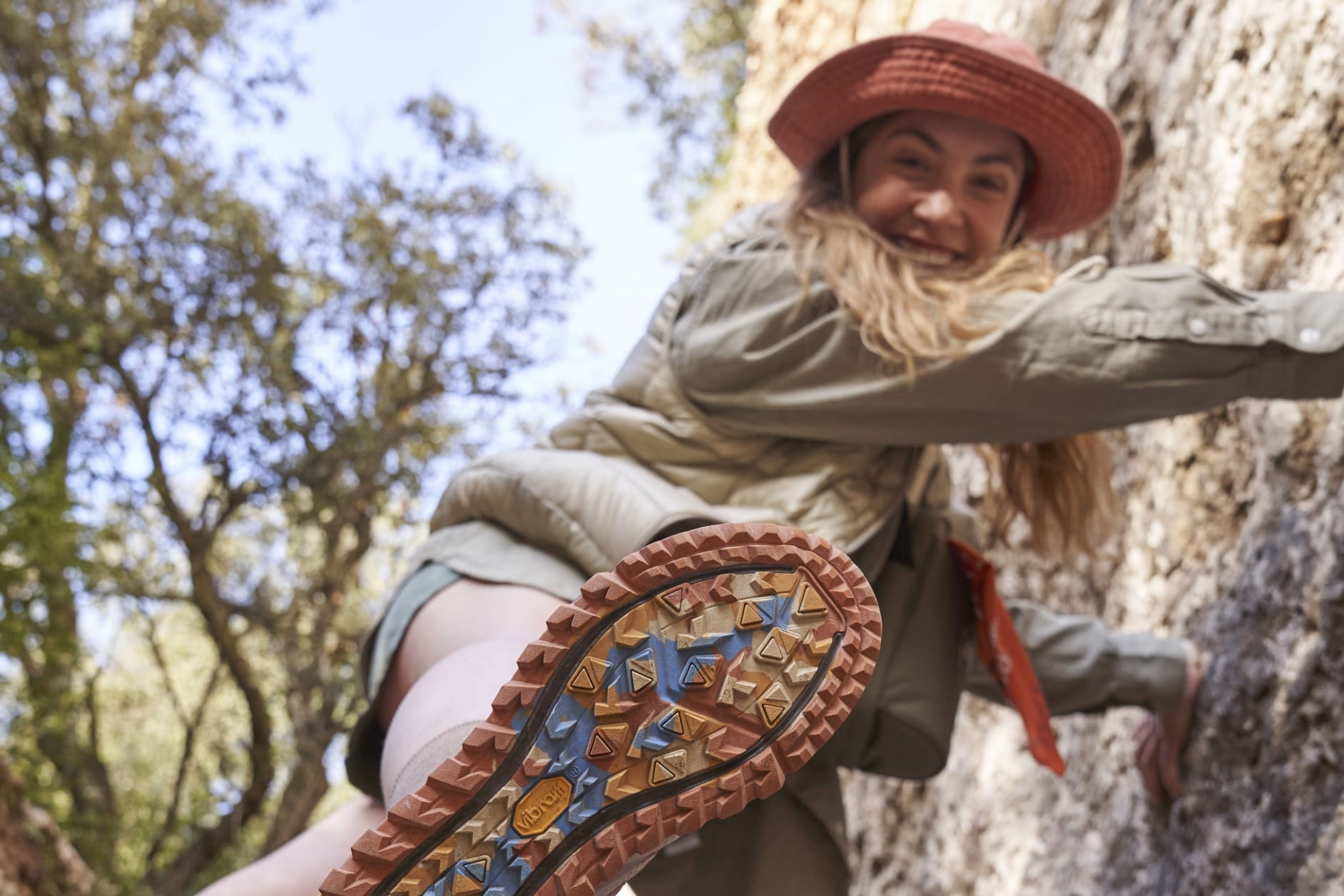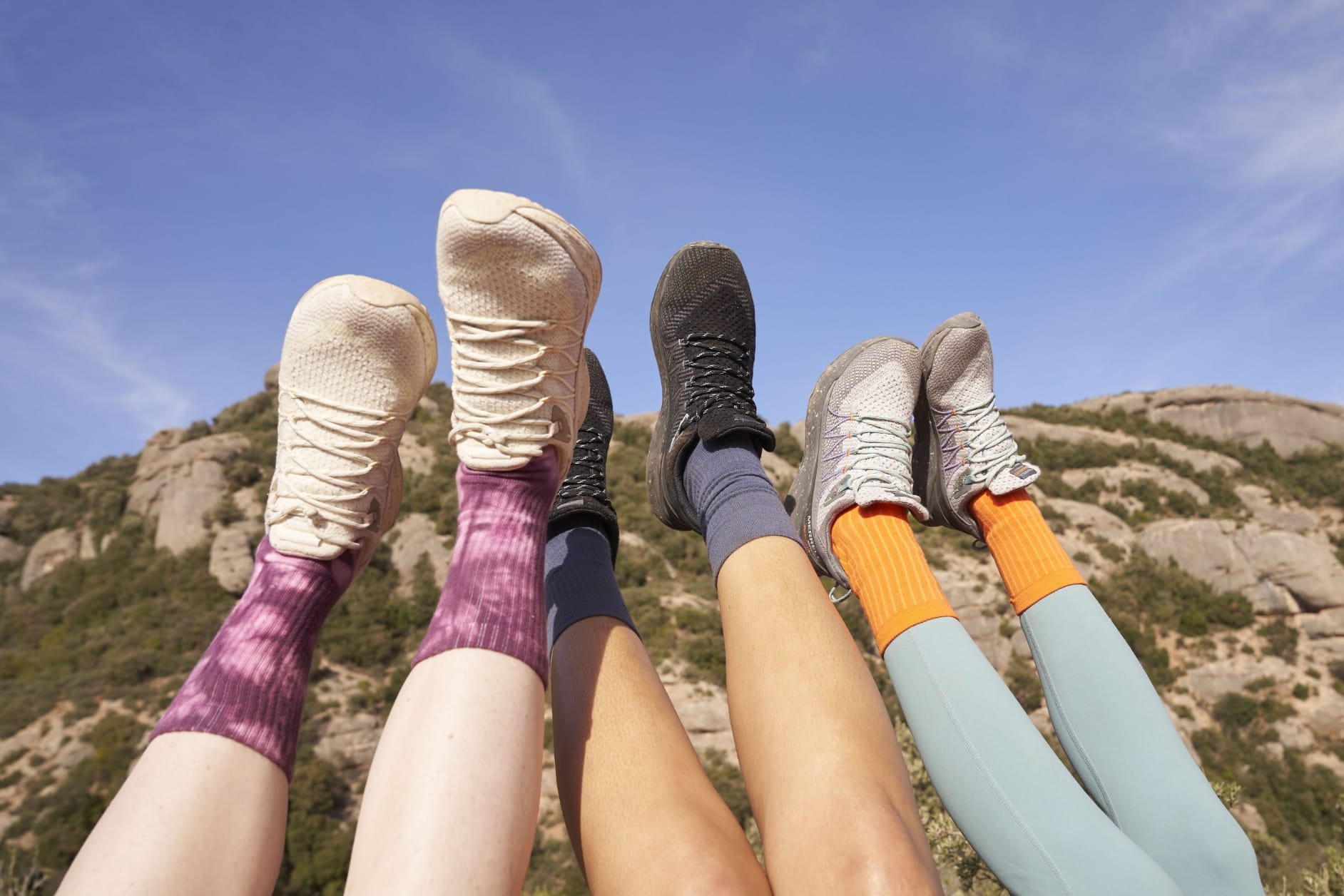 Field Notes:
I liked this route because it's easy to access, you have amazing views of Montserrat and it has enough variety of terrain to keep children entertained.
Join Our Hiking Club

Good To Know
---
Parking at Macana is free and you don't need to walk far to enjoy some amazing views of Montserrat.

"Forests, rivers and rocks are great for young children to explore."
When To Visit
---
For me it's best to avoid the hotter months of the year to be able to enjoy hikes around Montserrat. Spring is ideal!
Q&A:
Why do you hike?
Hiking is a great way to feel part of nature, it allows you to access remote places and it's an outdoor sport/activity that the whole family can take part in.
Teo seems to love the outdoors! Was he always this way and what advice would you give to parents who want to spend more time outdoors with their family?
My partner and I have always loved doing outdoor activities such as skiing, climbing and hiking. With Teo we have continued to spend a lot of time in the mountains. Forests, rivers and rocks are great for young children to explore. It is not necessary to plan a big day out for kids, simply spending a day in the mountains will give them a lot more stimulation and entertainment than if they were at home.
What sling did you use to carry him?
We use ergonomic carrying slings - we believe using this type is very important for Teo and for us. Since he weighs more now, we usually carry him on our backs for long hikes, and we use a sling that has waist straps with padded handles. The brands we use are Fidella and Boba.
Top 3 hiking destinations in Spain:
I find it hard to choose just three places. In general I would say the whole of the Pyrenees! I love the north of the peninsula, and to highlight a couple areas I would have to say Catalonia and Aragon.
Top tip for hiking with kids:
Always check the weather forecast, think about what their needs are, and have manageable goals for the day.
What do you love about van life?
We bought our VW T5 eight years ago. We use it pretty much every weekend and on our holidays, except on the ones where we travel by plane. When Teo was born we quickly realised that that van was a bit too small, once we packed in our luggage, bikes, skis, ropes and the car seat. So we recently bought a much bigger van, where there is room for everything. We're currently waiting for it to be delivered!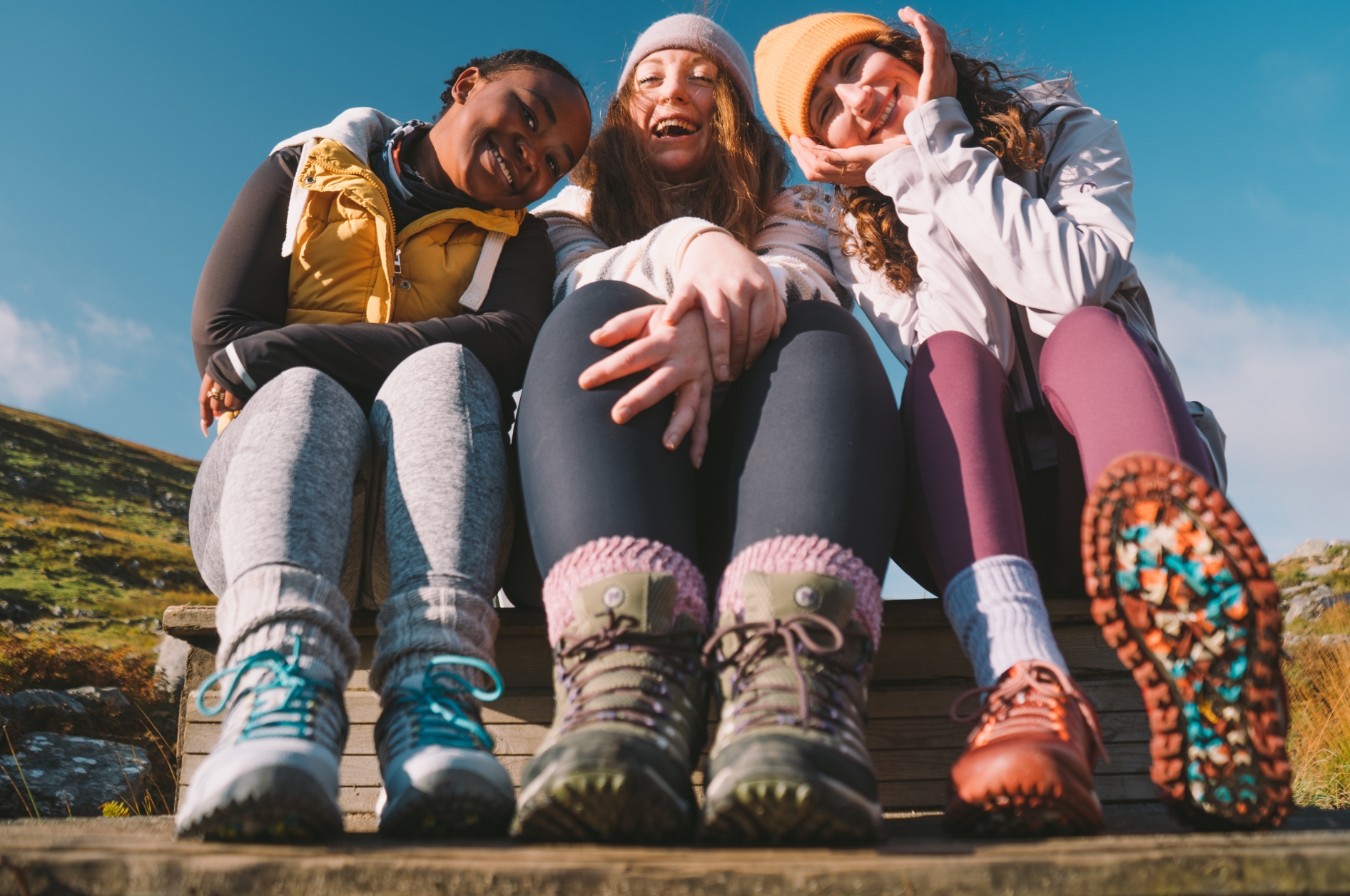 Hiking Tips:
Be safe and plan your route ahead
Be weather wise, check the forecast
Take the correct clothing and provisions
Check if dogs/ camping/ BBQs etc are allowed
Take your litter with you
Leave gates as you find them
Have fun!