Return To The Hiking Club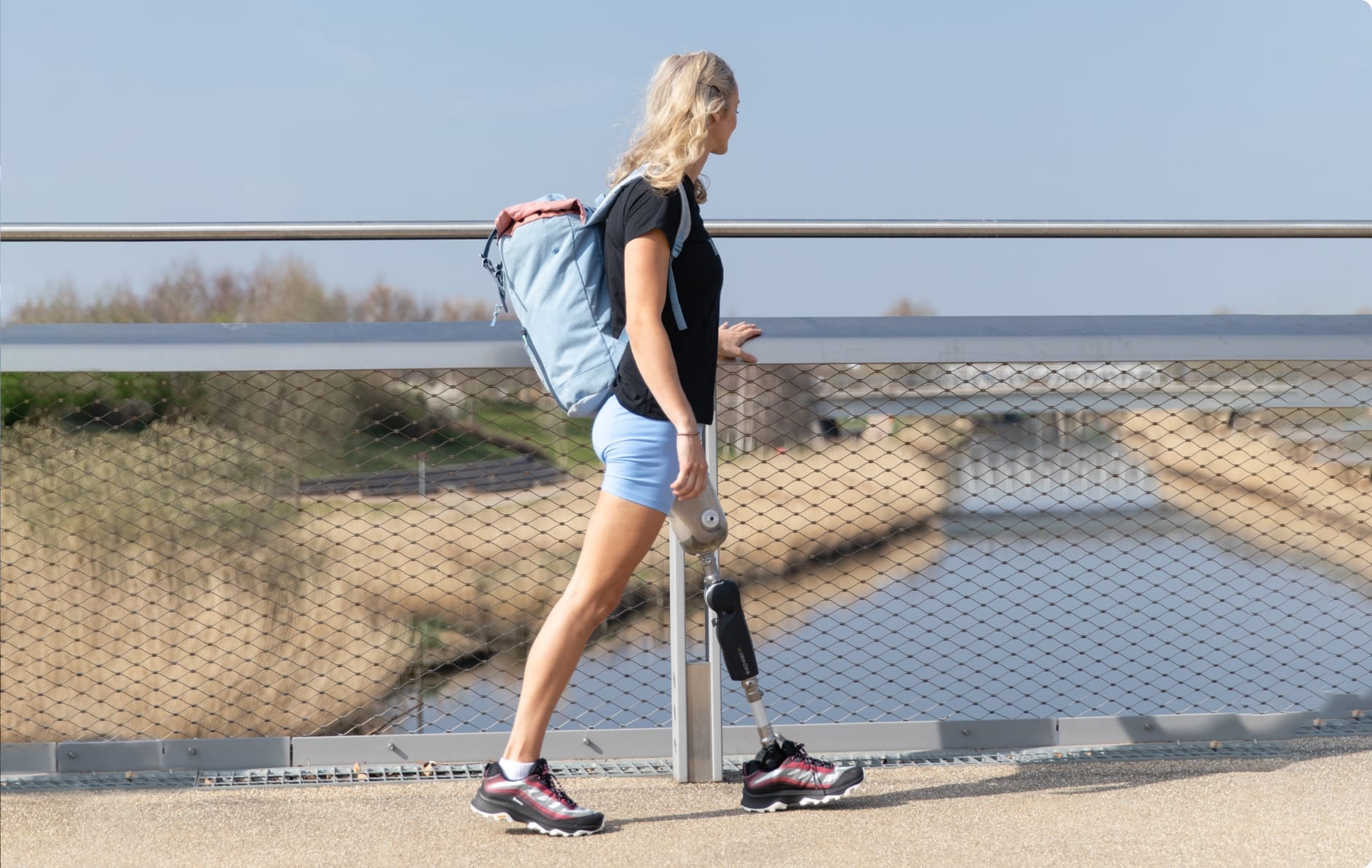 Olympic Park
By Amy Conroy
East London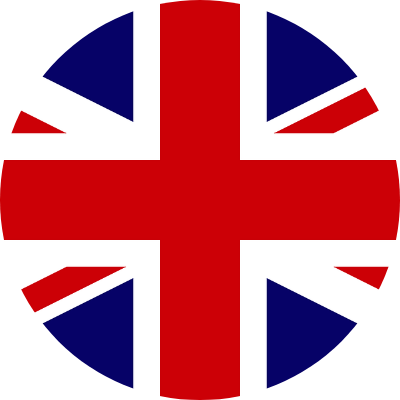 Amy was diagnosed with cancer at age 12 and given a 50% chance of survival - a sticky year of chemotherapy and a leg amputation followed. Amy then relearned to walk and found wheelchair basketball, in which she is a 3x Paralympian, and World and European silver medalist. A big believer in the power of a positive and grateful mindset, self-accountability and resilience, Amy is the definition of 'carpe diem'.
Route:
The total route is 7.2km, but it's the shape of a figure 8, so you can adapt the length easily. I'd recommend stopping at The Clarnico Club - a dog-friendly independent coffee and cake house. There are also football, rugby and cricket pitches you can hire in the surrounding fields, and of course - the swimming pool. This was the aquatics centre during the London Olympic games of 2012 and still holds that name. It was designed by the iconic Zaha Hadid and is worth looking at - even from the outside.
Follow The Route On ALLTRAILS >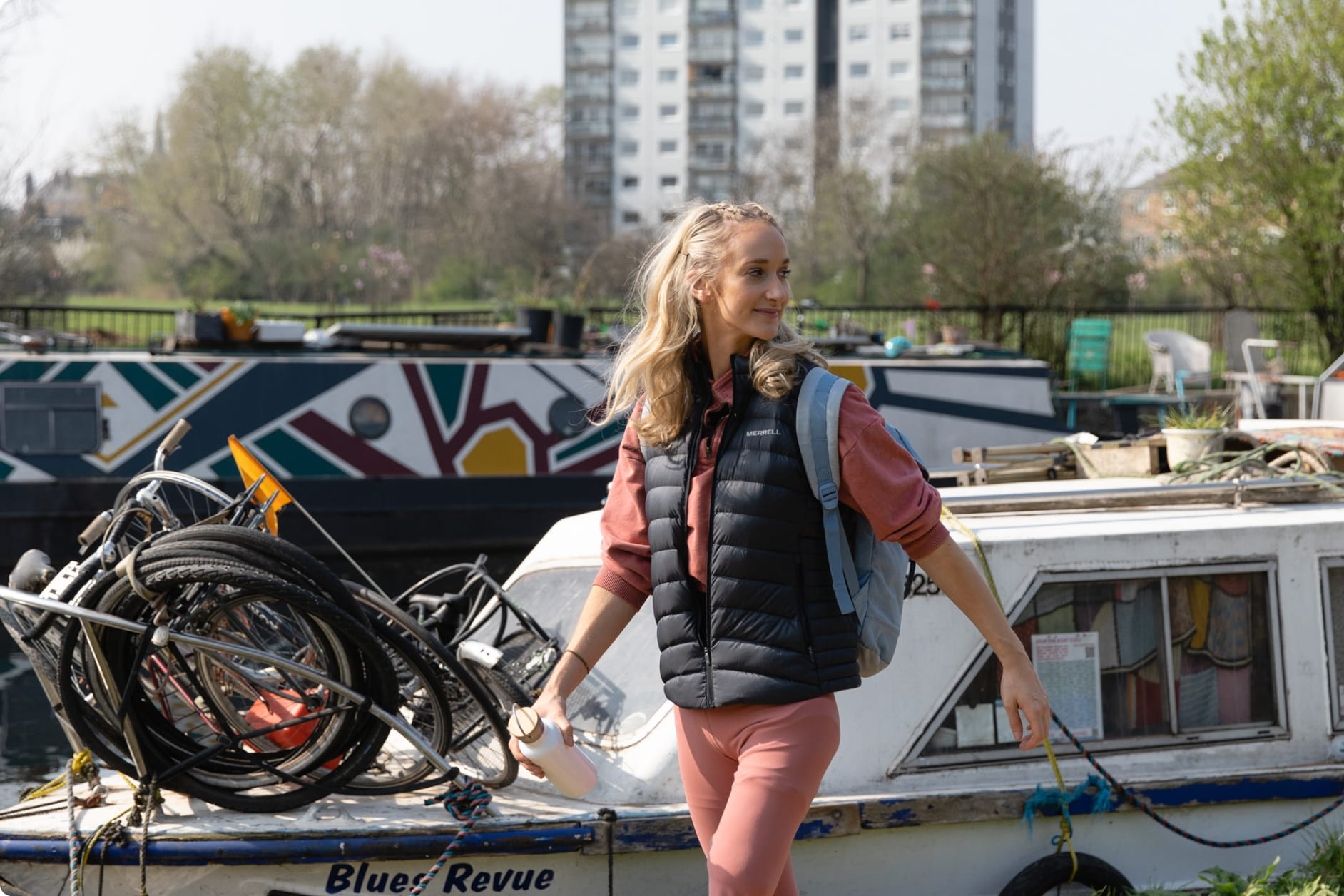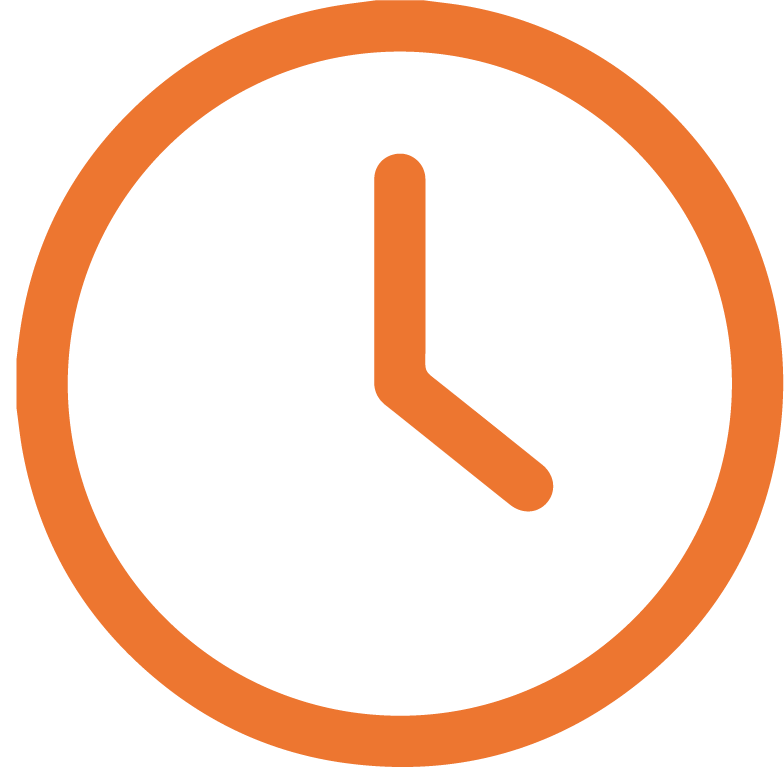 1hr 40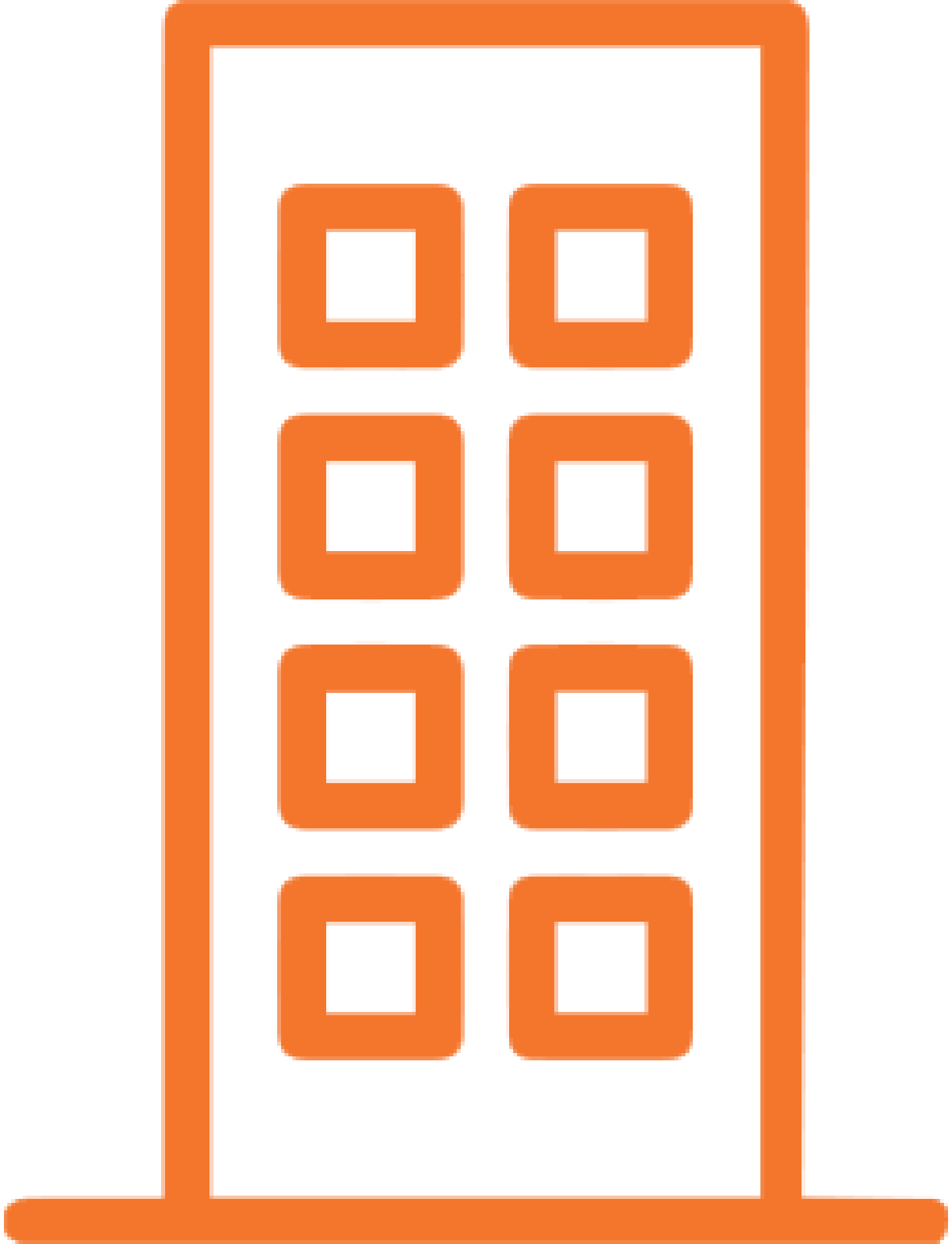 A great route for wheelchair users or anyone with mobility impairment.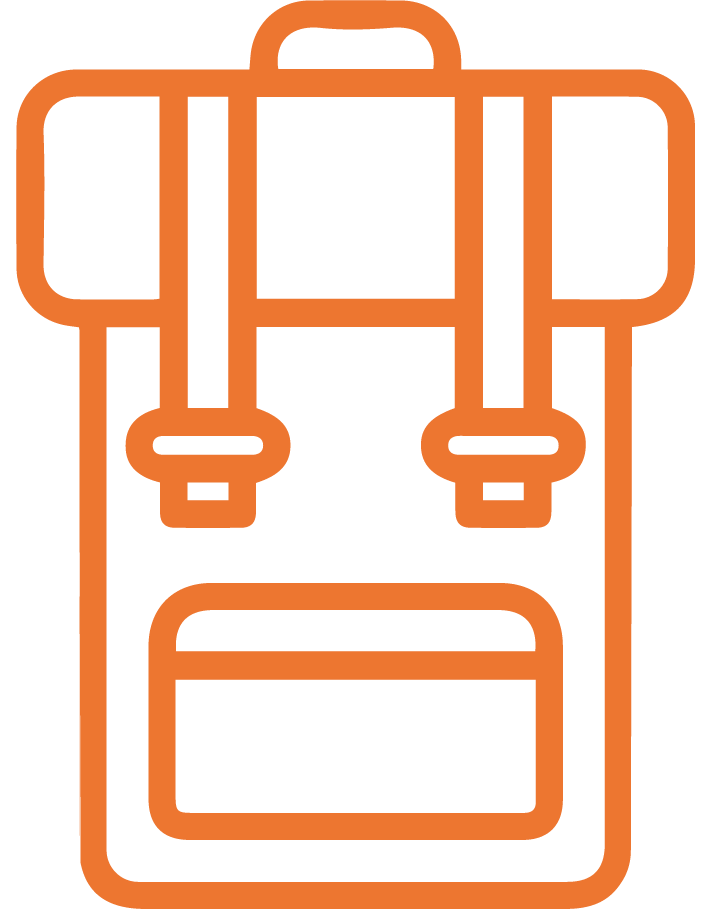 Always snacks.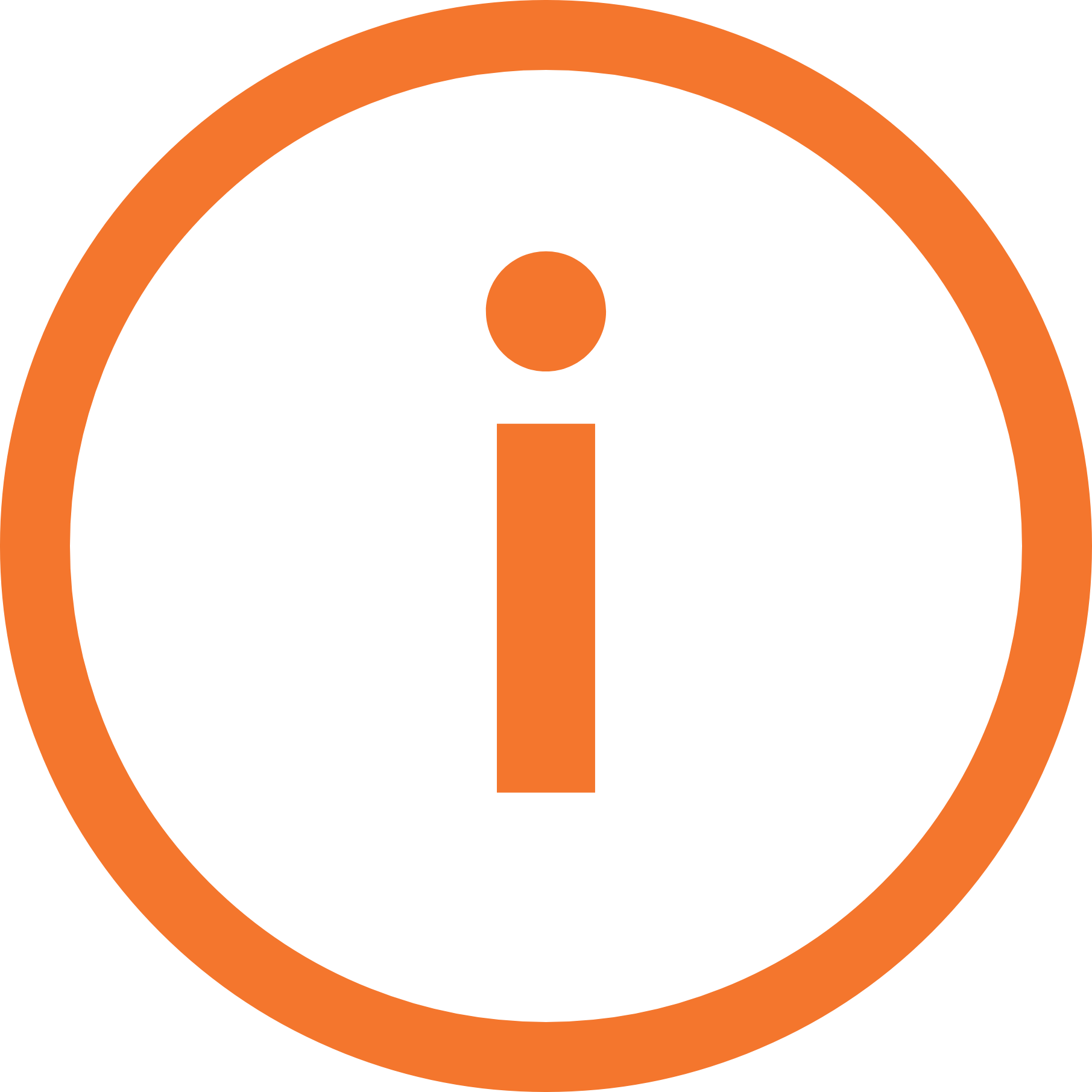 Hiking Key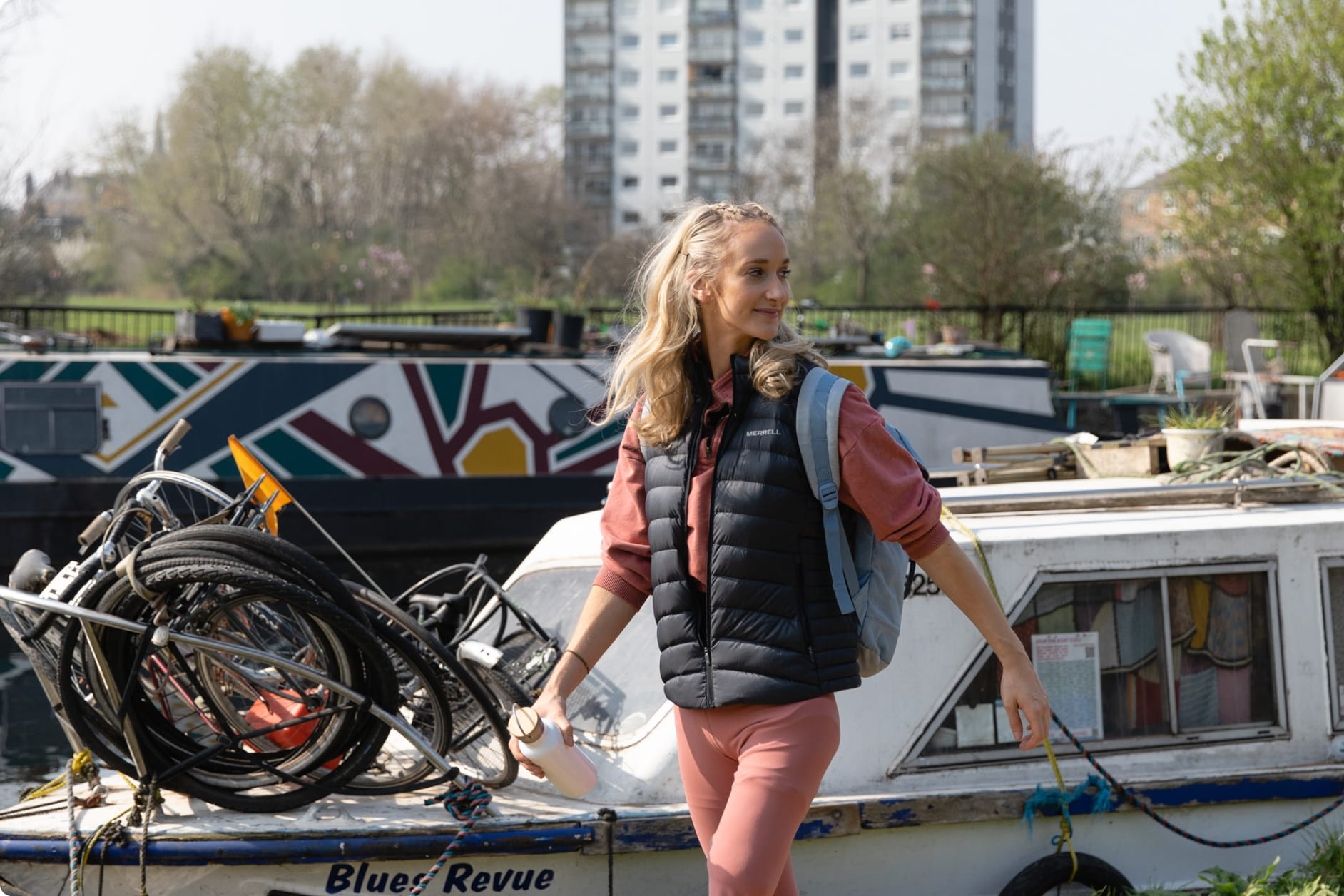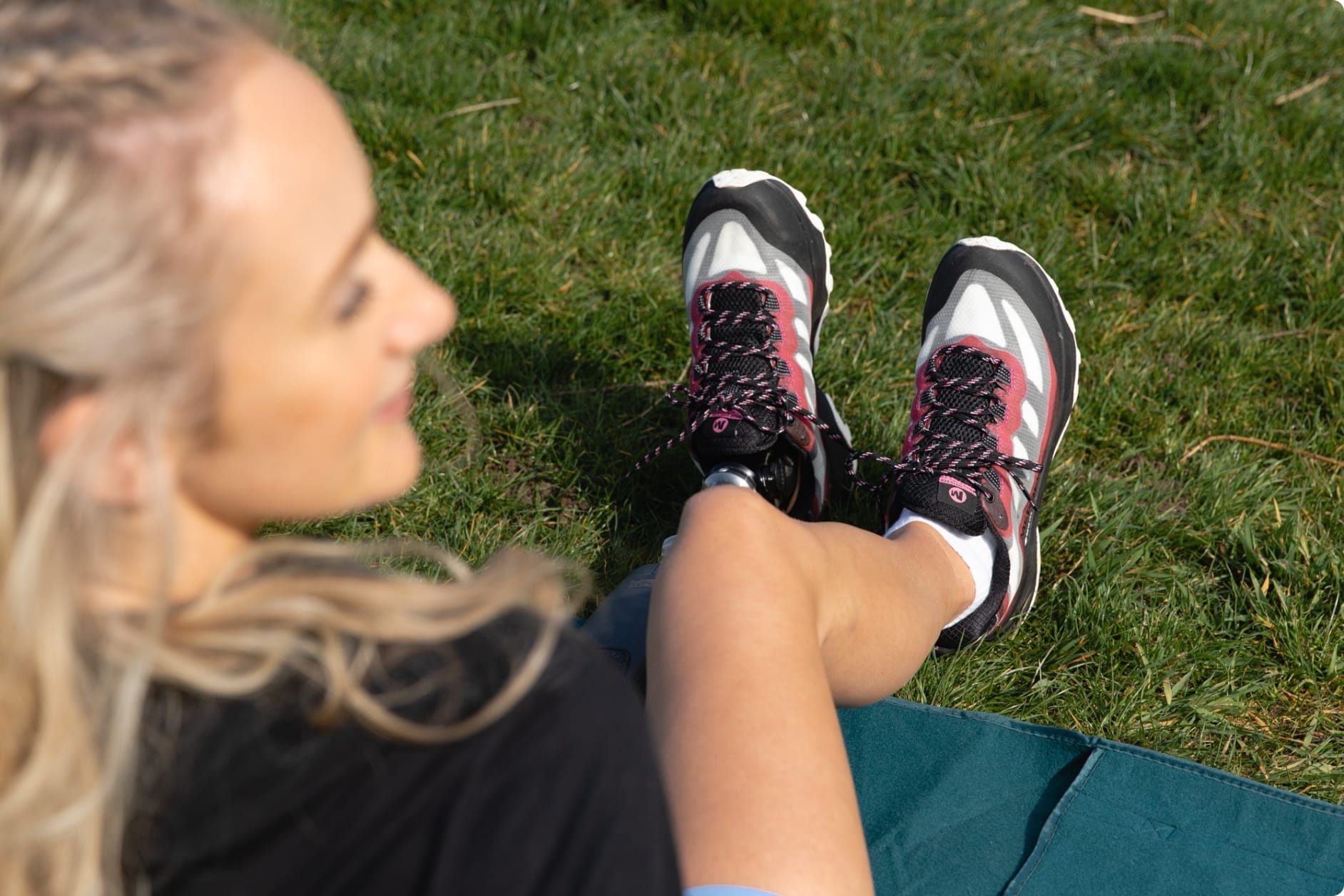 Field Notes:
I moved to London recently after having lived near to the Peak District, and although having absolutely fallen in love with the exciting fast-paced city life, it can be tough to find nature here and I noticed I often stopped taking the time to slow down, be present and be outside.
This hike felt like an escape! There is a whole range of views - from walking along a canal, to a secluded river and then through fields. An unmissable moment for me was the Olympic park. Having competed there, returning always feels special - and maybe it's just me but - it feels like there's excitement in the air still. Seeing the giant Olympic rings and Agitos, alongside posters stating things like 'world records were broken here' - it's a special place.
Follow Amy Conroy

Join Our Hiking Club

Good To Know
---
Hackney Marshes Car Park is at the start of the route. Here there are football, rugby and cricket pitches to rent, a cafe, roof terrace, and accessible toilets. The park is open 24 hours.

"Authentic representation is so important to make people feel like they're included, thought about, and part of the bigger picture."
When To Visit
---
Weekends are likely to be busy in the Olympic Park, however you could argue that adds to the atmosphere. I think this hike is best during daytime, if you fancy stopping at one of the coffee shops along the way. I definitely recommend the cake section in the Clarnico club!
Q&A:
Why do you hike?
I love fitness in general, health is an important value of mine - and hiking really helps both physical and mental health! It can be done alone mindfully, or with a podcast, or strutting to hyped-up tunes, or with friends - a great time for deep chats! I had a long period of life where I couldn't walk, so i'm so grateful I'm at a stage now where I have the freedom and ability to do so!
How did you get into basketball and when did you join Team GB?
I was always sporty back in my two leg days, until a pain in my knee that worsened over the course of a year started holding me back. That pain turned out to be pretty aggressive cancer which I ended up losing my leg to. My dad - my absolute hero and role model - suggested I try wheelchair basketball after seeing I had become quite shy and self-concious compared to who I used to be. I was awful at first. However after seeing my now teammates compete on TV I made that a goal, and did everything I could to make the team. 3 years later, in 2010, I was selected for the same tournament I saw on TV, and I've now been representing GB for the past 12 years.
Unforgettable sporting moment:
I'm torn between becoming part of the U25 world champion team in China (but sadly no friends or family could make it!) or beating the Germans (always sweet) in the semi-final at the World Championships in 2018, in front of their home crowd, and they'd made every Paralympic world and European final up to that point for the last 10 years!
Do you often see yourself represented in the outdoor community and it's advertising (ie: outdoor brands) and if not, why do you think it's important to do that more?
I definitely don't see it a lot and I think authentic representation is so important to make people feel like they're included, thought about, and part of the bigger picture. Growing up I felt like outdoor brands/adventurous activities were not aimed at 'people like me' and I'd be embarrassed to associate myself with something like hiking or turn up somewhere where I felt like I didn't belong. So i'm so grateful for amazing progressive game-changing brands like MERRELL who challenge biases and make the power moves needed to make a difference to change the world. Seeing this type of campaign is something that genuinely would have made a massive difference to self-concious, 14-year-old old me.
For someone who has accessibility concerns, what would you say to encourage them to try urban hiking?
I know it can be daunting to venture to new places without having done a recce to see if it's accessible - such as donstant worries about whether there are steps and you will have to turn back, whether there will be an accessible toilet, etc.I think the AllTrails route planner is a great, resource so you know the details pre-hike, to help you forget any accessibility worries and just get stuck into having a mindful, fun, adventurous day!
Non-safety hiking essential:
Compeed plasters - they have saved me many times! I hate my prosthetic leg holding me back, and compeed help you push on through any minor pain.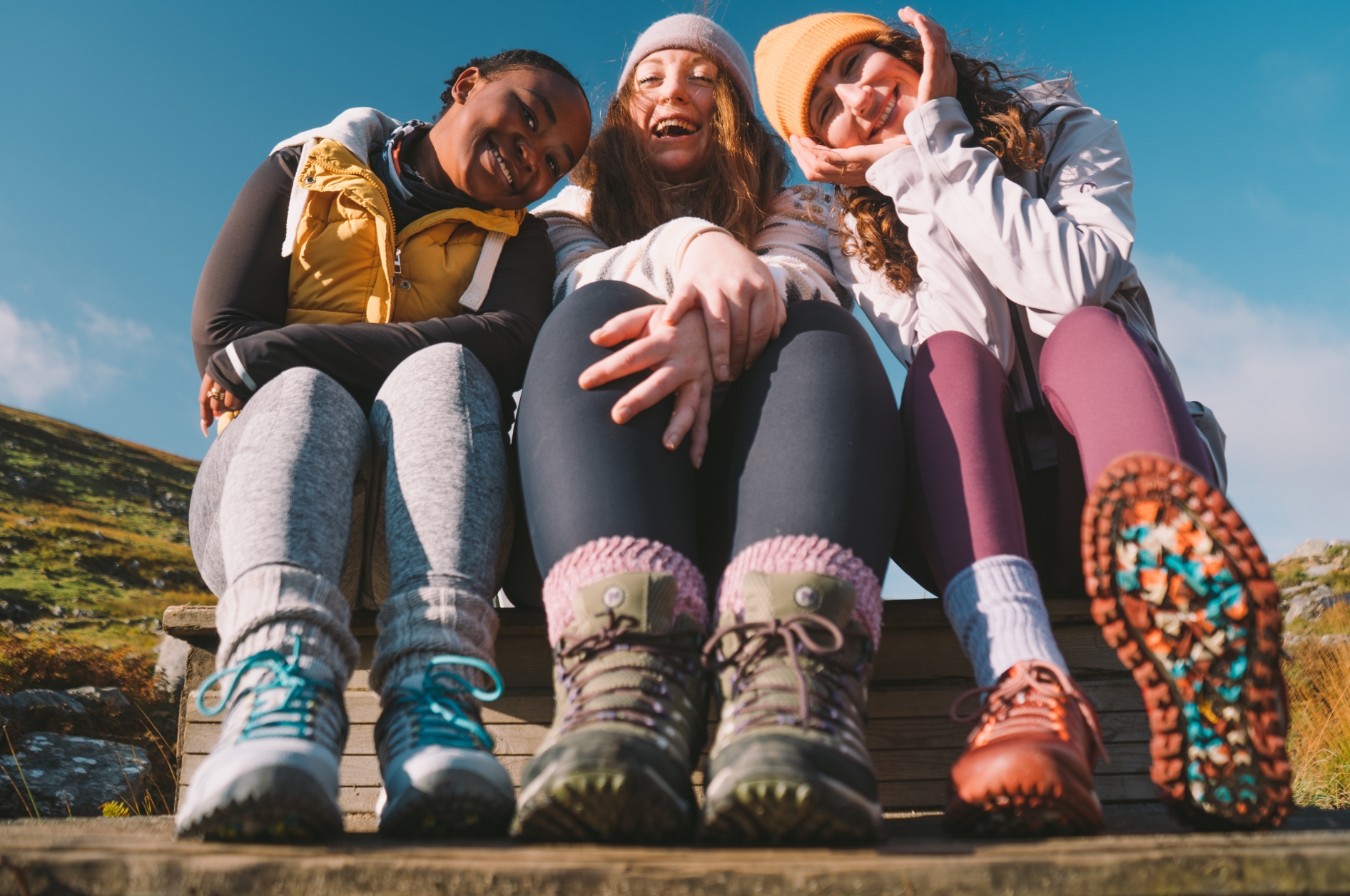 Hiking Tips:
Be safe and plan your route ahead
Be weather wise, check the forecast
Take the correct clothing and provisions
Check if dogs/ camping/ BBQs etc are allowed
Take your litter with you
Leave gates as you find them
Have fun!