Hydro Moc
Floating between shoe and sandal, the Hydro Moc is created for the trails that take us beyond the shoreline. Formed from a single-density injected EVA mould, the Hydro Moc has a contoured arch for added support and articulated heel with a strap for a secure, but comfortable fit.
Weighing in at 410g (14oz), the Hydro Moc is super lightweight, greatly reducing resistance when moving through water. This amphibious model is built with a 2mm lug depth giving it remarkable anti-slip properties and traction, performing best in the aquatic environments it's designed for.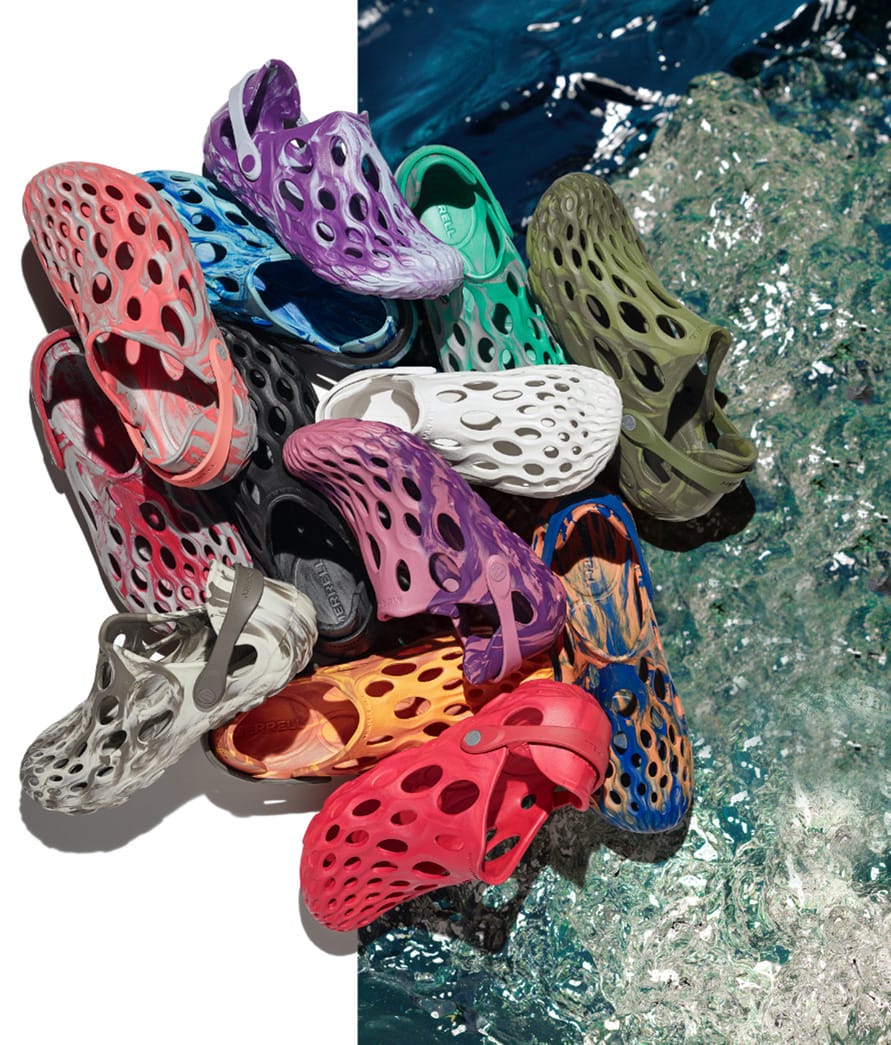 The Hydro Moc is the product of one of Merrell's most advanced construction techniques, creating an appealingly odd addition to the 1TRL collection.