Big Brothers Big Sisters of America + Merrell

Volunteer

Give

Mentoring Program
Additional resources to help get your youth outdoors
Discover the Forest

The Discover the Forest campaign, a public service campaign created by the Ad Council in partnership with the U.S. Forest Service, encourages parents to take their kids to nearby forests and parks to instill early on a love for the outdoors. Visit DiscovertheForest.org to search for a forest, trail or park near you today.

AllTrails

AllTrails is here to foster happy, healthy communities by connecting people to the outdoors and to each other.

Leave no Trace

The Leave No Trace Center for Outdoor Ethics protects the outdoors by teaching and inspiring people to enjoy it responsibly. The Center accomplishes this mission by delivering cutting-edge education and research to millions of people every year. Enjoy your world. Leave No Trace.

Recreate Responsibily

The Recreate Responsibly guidelines offer a starting point for getting outside to keep yourself healthy and to maintain access to our beloved natural spaces.

Hike it Baby

Hike it Baby creates opportunities and removes barriers to access so families with babies and young children can take their first steps outside. We believe all families have the right to connect with nature, benefit from spending time outdoors, and be inspired to a lifelong love of nature.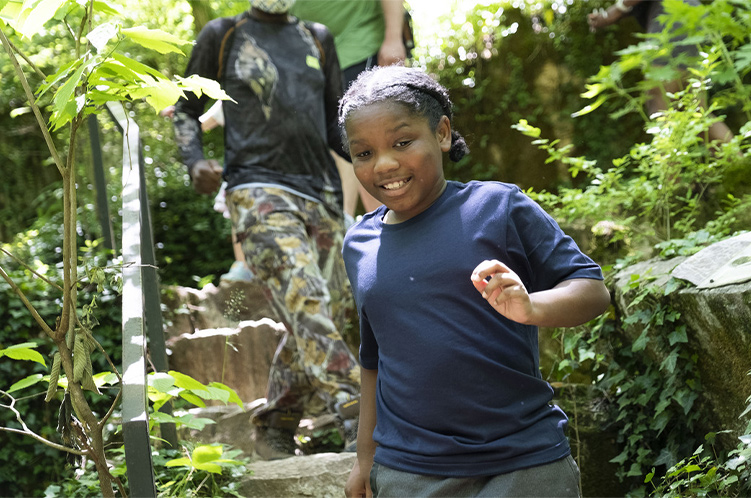 Great outdoors month scavenger hunt
This June for Great Outdoors Month, we are inviting everyone to the outdoors. In hopes that you too, will find that everything is greater outdoors. In partnership with Big Brothers Big Sisters, we are finding ways to get all ages exploring the nature that is right outside of our front door.