Meet the Merrell Ambassador Team.
Regardless of whether they hike or run or where they live, our ambassadors are united in their love of the outdoors
and in championing others to get outside, too. They inspire us, help inform our product, and share their experiences
and expertise. Follow their adventures – from firsts to favorite places.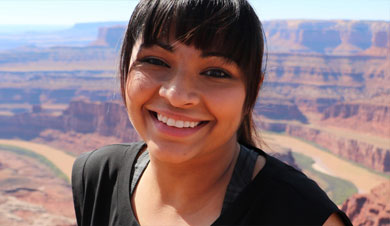 Ambreen Tariq
"There are so many people who are shouting to be included
and made to feel welcome in the outdoors." As the founder
of @brownpeoplecamping, Ambreen plans to change that one
story at a time.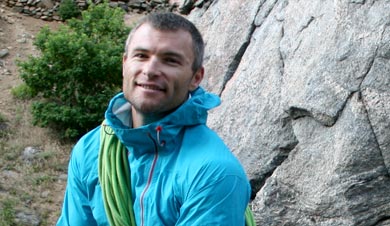 Jason Antin
From helping run Gociety, the social network for human-powered adventure, to training and guiding clients in the mountains, Jason cultivates and contributes to an enthusiastic outdoor community.
Meet Jason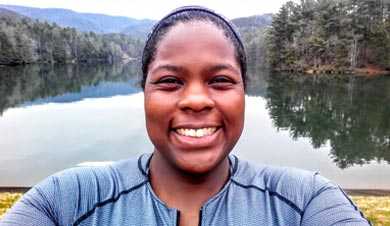 Mirna Valerio
Mirna is a Spanish teacher, diversity practitioner, cross-country coach, marathoner, ultrarunner and blogger—writing about all things running, and living life to its fullest while being a larger gal on her blog, Fatgirlrunning.
Meet Mirna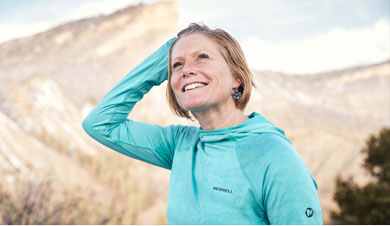 Anna Frost
As a professional mountain, trail and ultra runner and
yogi, Anna has a passion for adventure and getting
closer to nature to find herself.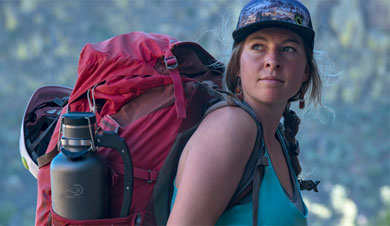 Emilee Struss
Writer, carpenter, and "nonprofit goodness advocate," Emilee is continually inspired by the amazing lives she encounters on her many adventures. She trains so she can continue those adventures.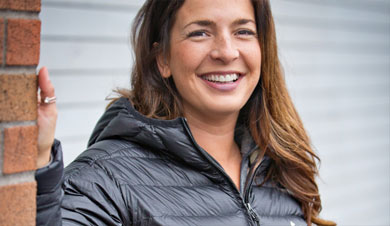 Savanah Coble
Born and raised in Oregon, Savanah's free spirit has lead her to explore the trails of the West Coast and adventure overseas. She just wrapped up an exciting trek around Europe, traversing ten countries and fifteen National Parks.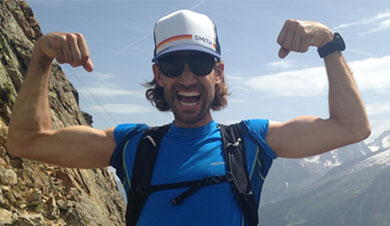 Simon Donato
Best known as the host of the adventure sports show
Boundless. Founder of Adventure Science and head of
oatmeal company Stoked Oats, Simon is an avid
adventurer and explorer.
Meet Simon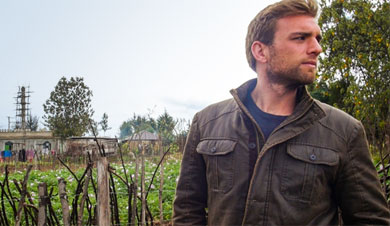 Mike Chambers
Professional mountaineer and endurance athlete leading
high-altitude expeditions and bringing high-quality education
to children in Haiti through Summits Education.
Meet Mike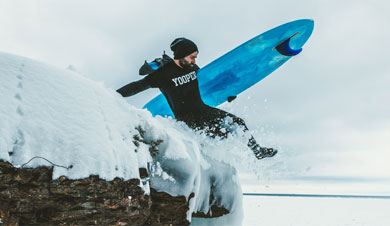 Surfer Dan
It's a rare breed who surf the inland Great Lakes where waves are generated by unpredictable winds instead of forecastable tides. Rarer still are those who are willing to don the 8-mm wetsuits needed to surf the U.P. in the winter. And then, there's Dan.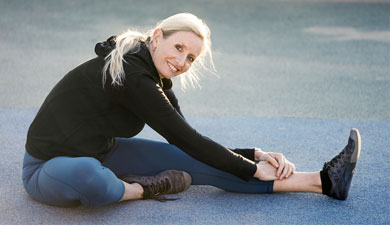 Julie Angel
As a filmmaker, photographer and coach, Julie is
dedicated to helping people discover the joys and
benefits of natural movement.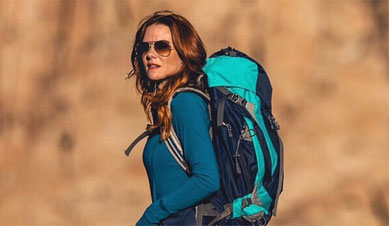 Nicole Brown
Nicole is the founder of Women Who Hike an organization that empowers women to hit the trail and expand their horizons. Diagnosed with two autoimmune diseases in her twenties, Nicole realized the healing power of nature in her hiking and backpacking adventures and strives to share her passion and story with others.
Jenny Bruso
Based in Portland, Jenny always considered herself an
indoor kid. Then one day she tried hiking, and things
just clicked.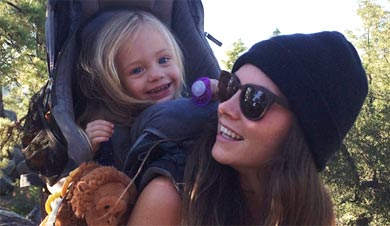 Morgan Brechler
Morgan and her rambling family sold all of their belongings, quit their 9-5 jobs, bought a Scamp Travel Trailer and hit the open road in search of adventure.
Meet Morgan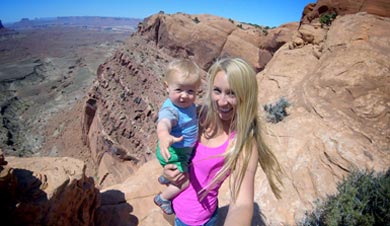 Brooke Froelich
Climber, mountain biker, skiier, trail runner, adventurer, and most importantly, Huck's mama. Brooke and her son Huck spend their days in the mountains surrounding Salt Lake City sharing the wonders of the natural world.
Meet Brooke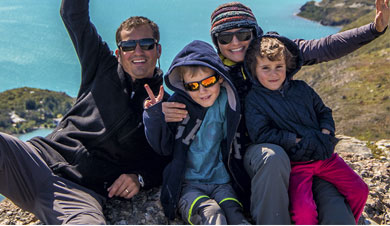 The Oliveria Family
In 2015, Guto and Jane were stretched to their limits. Something had to change, so the Oliveira's changed everything. They decided to start living an adventure, five years and five continents together as a family, living with only what they really needed.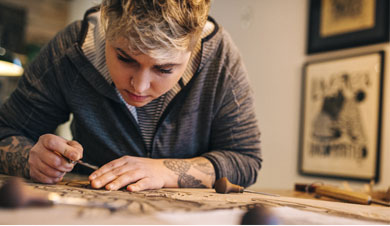 Erica Lang
Grand Rapids artist Erica Lang shares her love of nature
and Michigan through Woosah Outfitters, a naturally
inspired art and apparel brand.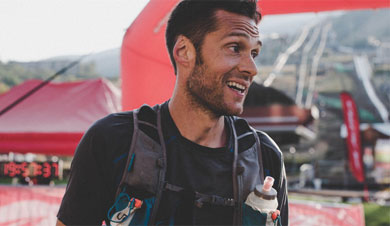 Christopher Harrington
A real estate attorney by day, Chris loves the freedom of the
open trail and founded an ultra-running group to celebrate it
and help people transition from running from roads to trails,
and from traditional distances to ultras.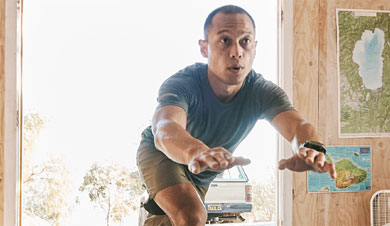 Joey Tajan
If he's not crushing trails, Joey is likely exploring
his creative side, sketching and even picking up the
paintbrush from time to time.
Lindsay Webster
How intense can a person be that's huge into bread baking?
Pretty intense it turns out. As an endurance athlete,
Lindsay runs or strength trains most every day.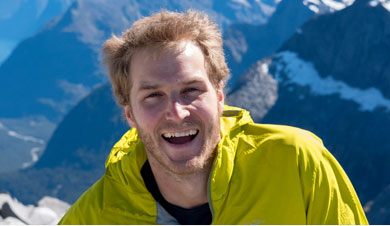 Ryan Atkins
When not racing the clock, Ryan likes to plan long-distance fastpacking adventures and traverses with friends, his wife
Lindsay and his dog, Sunnto.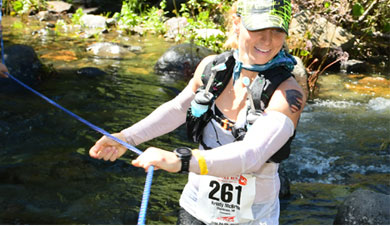 Kristy Mcbride
As a veterinarian, ultrarunner, CrossFit trainer and mom,
Kristy loves a good challenge. For her, coaching is all
about helping people make positive gains with their health,
no matter where they are on their journey.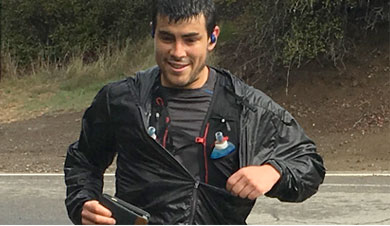 Kristopher Mendoza
For endurance runner Kris the connection to the trail is far more than athletic. It's a chance to restore a bond with nature that gets stripped away by modern-day life.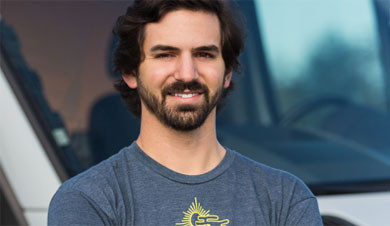 Justin Fricke
From killer desk job to killer road trip - follow Justin and his
brother Adam as they live in a van and travel to all 50 states,
chasing their dreams along the way.
Meet Justin ›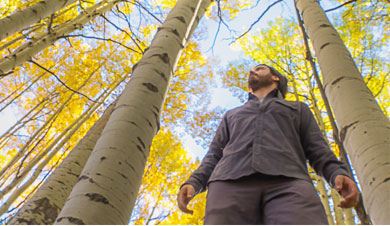 Nick Zupancich
A self-taught adventure photographer, Nick believes
there's a power in guiding people to our wild lands
and natural wonders.