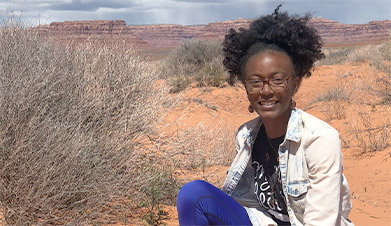 Latasha Dunston
Latasha is an illustrator, painter, and plant lover. When she's not in her studio, she's cooking, tending to her plants, hiking and camping, or traveling to somewhere new! Her love of the outdoors is a vital part of her identity and she tries to share that passion with as many as she can to help show that the outdoors are for everyone.
Meet Latasha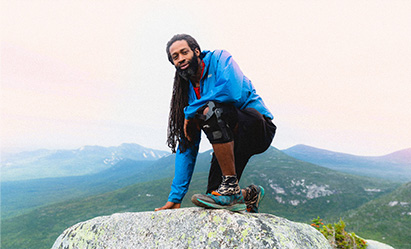 WILL ROBINSON
I'm Will "Akuna" Robinson. I attempted to thru-hike the Pacific Crest trail in 2016 to help with PTSD from my military service and fell hard for hiking, nature, and the community that surrounds the trails. I enjoyed it so much I went right back out and completed the PCT in 2017, the Appalachian trail in 2018 and currently on the Continental Divide trail to complete the triple crown of hiking. I look forward to adding new members to my trail family, enjoying all the awesome that is nature, and inspiring the uninspired.
Meet Will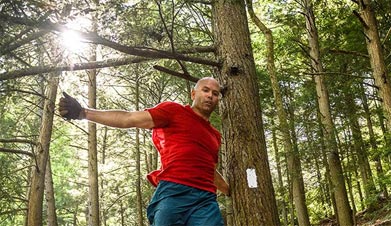 DAN KOSICK
After losing his right leg above the knee due to childhood cancer, Dan could have easily crossed sports off of his list. Instead, he went after them with a passion few could match. Dan has competed at the Nagano and Salt Lake City Winter Games as a member of the U.S. Adaptive Alpine Ski Team and at age 40, became the first above-the-knee amputee to complete 50 miles in less than 24 hours at the World's Toughest Mudder.
Meet Dan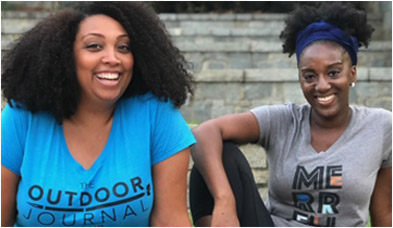 KENYA AND MICHELLE JACKSON-SAULTERS
Kenya and Michelle founded The Outdoor Journal Tour in 2015, a hybrid health organization that combines the healing tenets of outdoor activity with introspective journaling and mindful meditation. Their approach hinges on the concept of "mindful movement" which includes not only outdoor activity, but also mindfulness exercises, meditation and guided journaling.
Meet Kenya & Michelle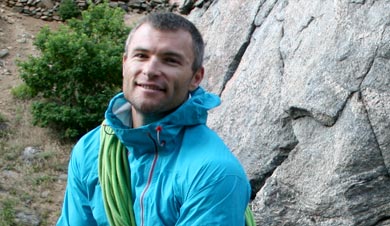 Jason Antin
From helping run Gociety, the social network for human-powered adventure, to training and guiding clients in the mountains, Jason cultivates and contributes to an enthusiastic outdoor community.
Meet Jason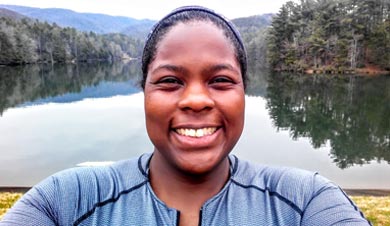 Mirna Valerio
Mirna is a Spanish teacher, diversity practitioner, cross-country coach, marathoner, ultrarunner and blogger—writing about all things running, and living life to its fullest while being a larger gal on her blog, Fatgirlrunning.
Meet Mirna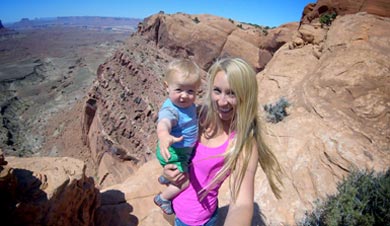 Brooke Froelich
Climber, mountain biker, skiier, trail runner, adventurer, and most importantly, Huck's mama. Brooke and her son Huck spend their days in the mountains surrounding Salt Lake City sharing the wonders of the natural world.
Meet Brooke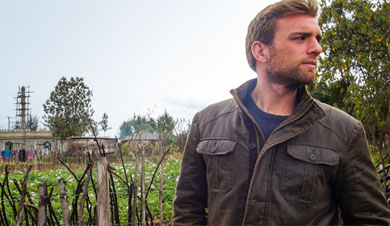 Mike Chambers
Professional mountaineer and endurance athlete leading high-altitude expeditions and bringing high-quality education to children in Haiti through Summits Education.
Meet Mike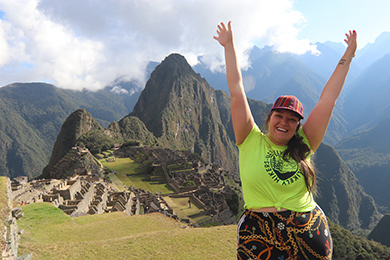 Jenny Bruso
Based in Portland, Jenny always considered herself an indoor kid. Then one day she tried hiking, and things just clicked.
Meet Jenny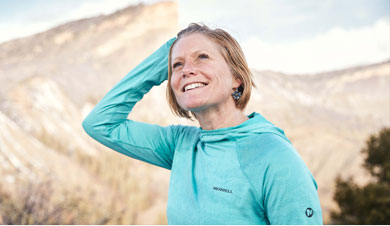 Anna Frost
As a professional mountain, trail and ultra runner and yogi, Anna has a passion for adventure and getting closer to nature to find herself.
Meet Anna