Seasonal Secrets
The best time to climb Mt Teide are the spring months of April and May and then September until November. Make sure you allow plenty of time should you wish to stop at the summit and catch the cable car back down and pack a down jacket; it is often minus figures at the top. Whilst it may be 20C at the coast, you may experience snow and ice at Teide's crater so monitor the forecast and check the webcam for current conditions.
It is quite steep in some sections, the atmospheric conditions harden the further up you go and the wild volcano vegetation can seem torrid, although the scenic value given by a climb to the peak makes the hike well worth the effort.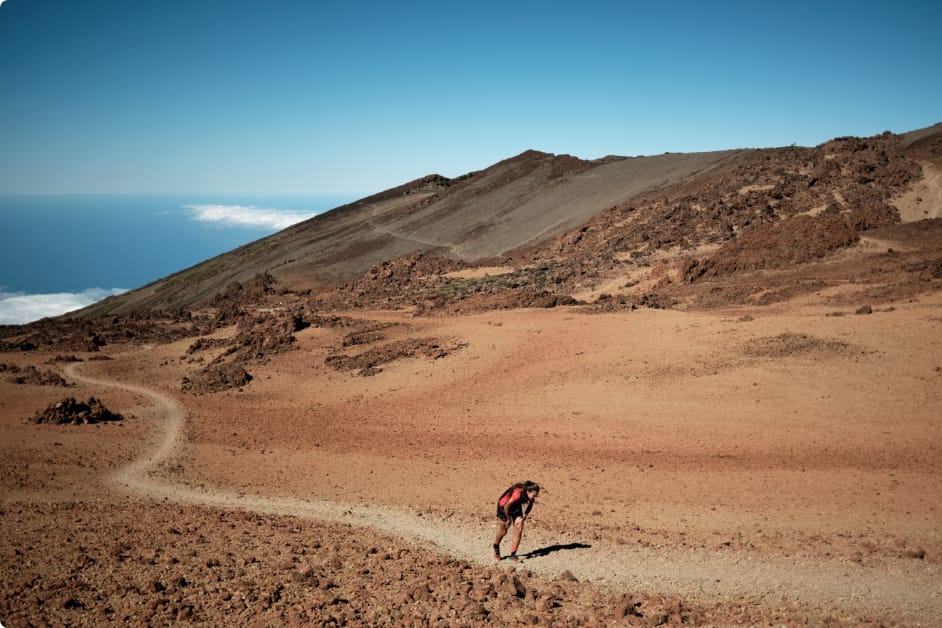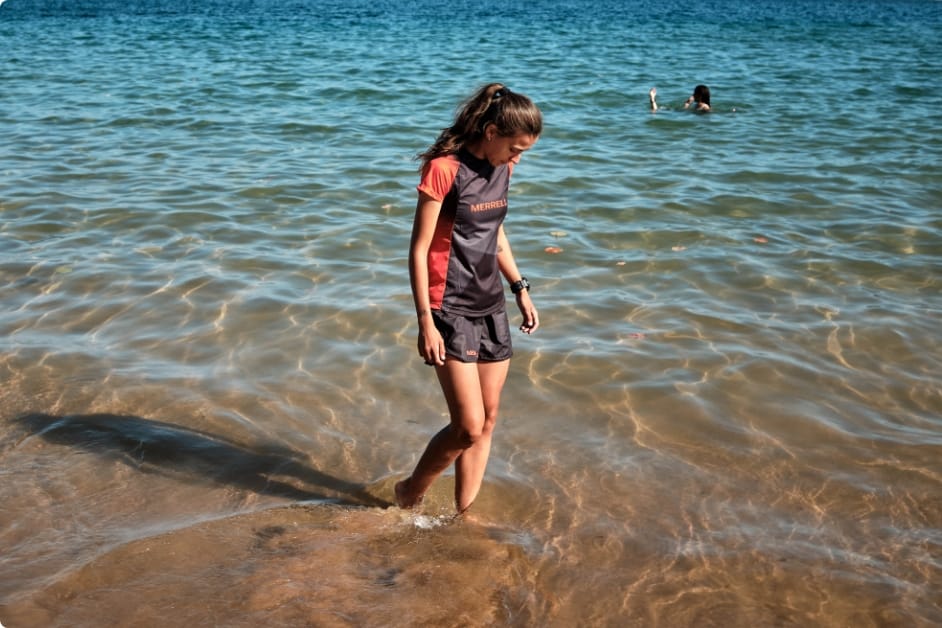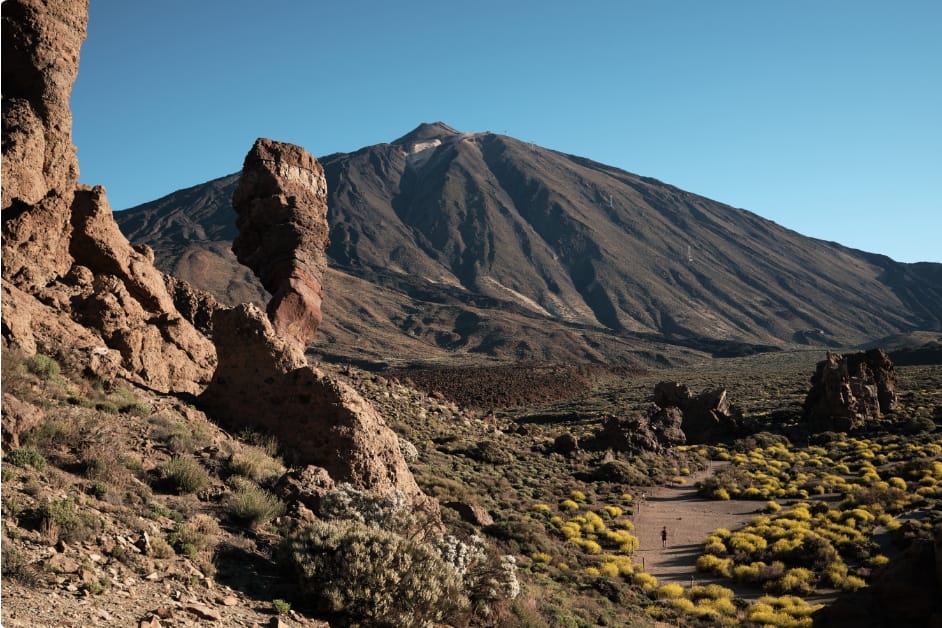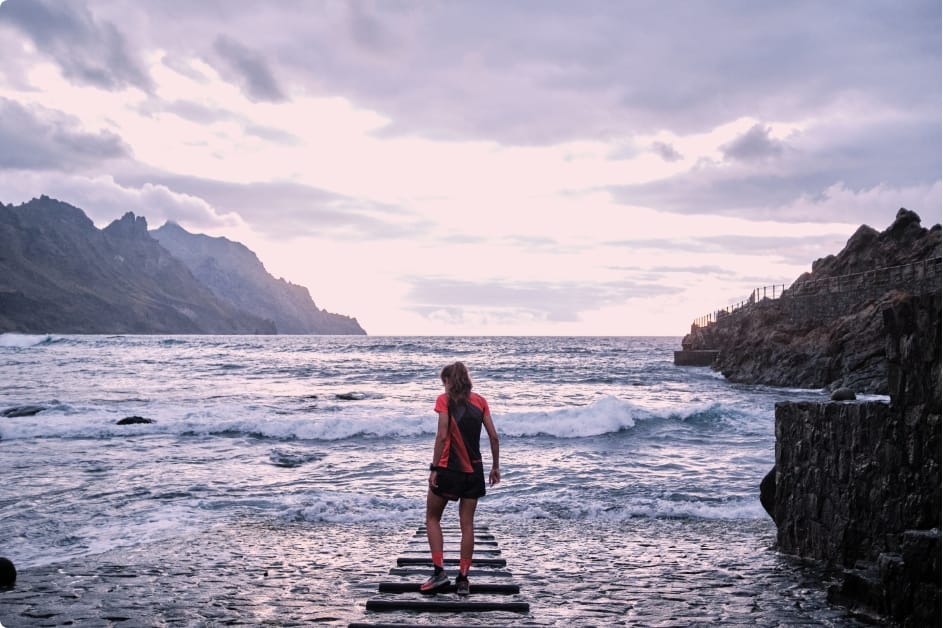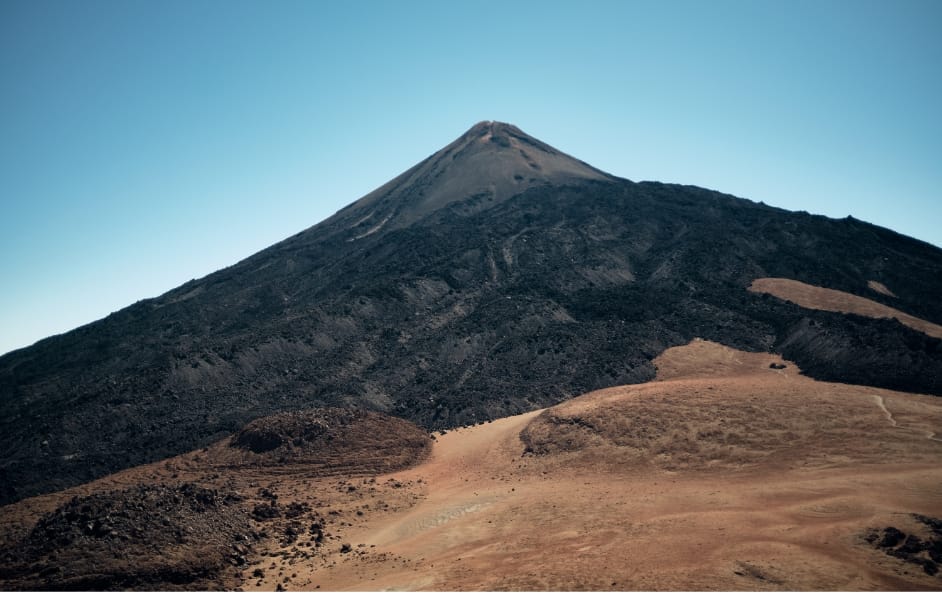 Photo Opportunity
The Shadow of Teide is a spectacle/instagram shot to behold; in fact it casts the world's largest shadow, projected 40km onto the sea. A perfectly triangular shape, a climb at sunset is worthwhile to witness.
Pit Stop
---
The Visitor Centre at the trail head isn't renowned for it's menu, so wrap up some papas arrugadas (wrinkled potatoes high in potassium, magnesium and easy to digest on long runs) and Tenerife's biggest export; bananas.