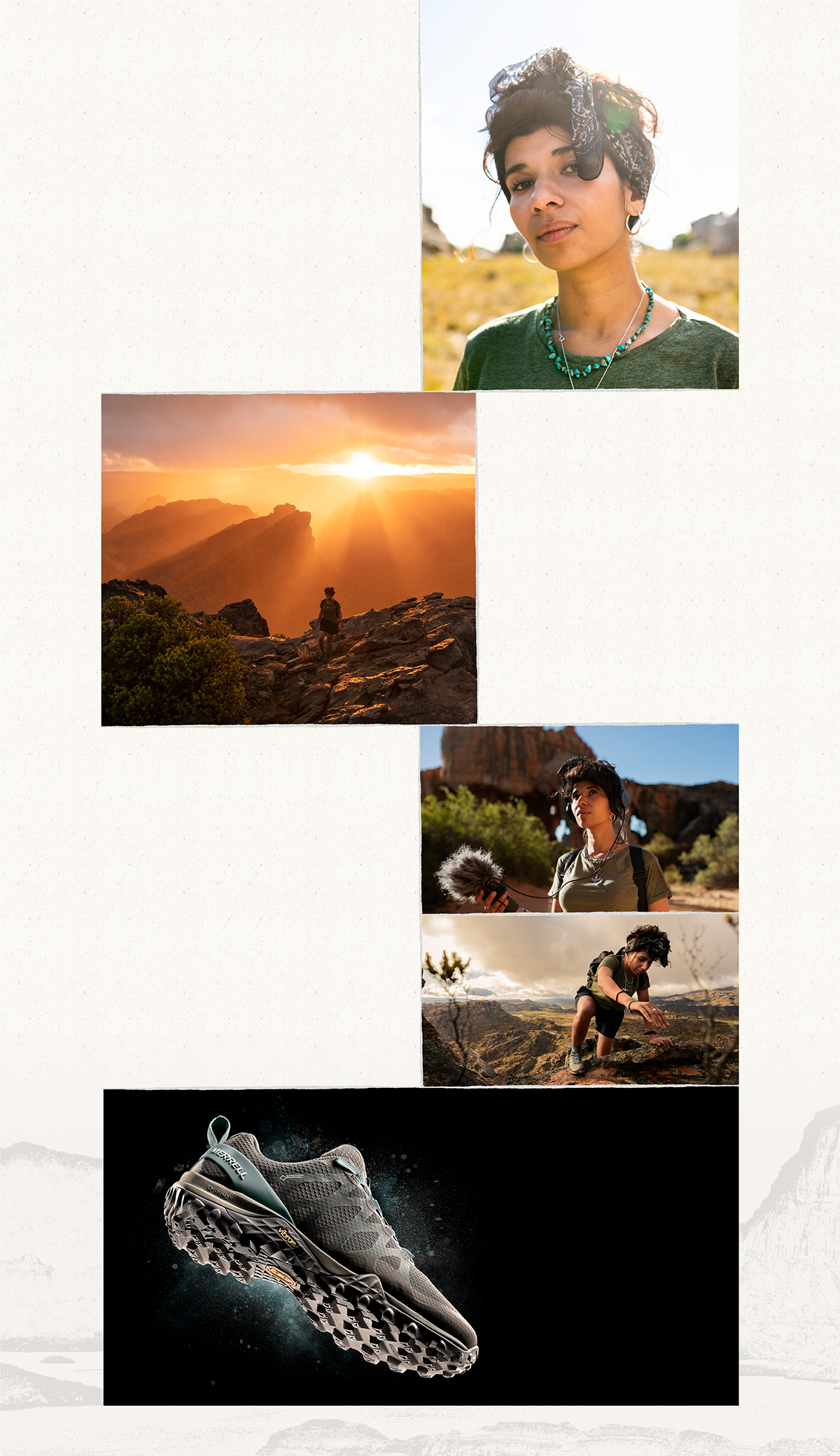 Nabihah Iqbal
@nabihahiqbal
I'm a Londoner, born and bred: I grew up in the middle of the city, surrounded by people and buildings and traffic, constant energy and activity, cacophony and movement. I wouldn't have had it any other way. London is my home and I love it deeply. There's a beauty created by millions of lives blurring into a patchwork metropolis, crisscrossing every day in so many different ways. Each day I cycle to my studio, zipping between cars, taking in the sights and sounds. Sirens, engines, rain. Rubber on tarmac, feet on concrete, snippets of voices in conversation. Constant flux. It never fails to inspire me. For my work as a musician and a DJ, London is the perfect place to be, full of people working hard and pushing things forward; brimming with opportunities, ideas and creativity. Yet through all of this, there's a force that, from time to time, pulls each of us away from the hustle and bustle of urban life.
Sometimes we ignore it and living in London, it can be easy to forget that our minds and bodies require respite from such hectic surroundings, no matter how much we enjoy the big city life. I know that I'm guilty of this.
"We want to
feel nature"
We often lose ourselves in the culture of over-saturation and overstimulation, whirring imagery, flashing lights, too much noise. However, there's an innate desire, or a need, within all of us to get outdoors. We want to feel nature. It's why houses have gardens and cities have parks. It's why people go on holiday.
I've always been interested in the sounds of nature and the nature of sound. I often make field recordings of my surroundings, especially when I'm in a new place because I want to explore the way sounds act as strong links to feelings and memories. We all need time for rest and relaxation but being in nature's surroundings offers us a lot more than that. Nature is a perfect constellation, the life-giver. The beauty and power of the natural world can never be surpassed. All of us, each living thing on this planet, has a special relationship with nature and the best way to remember that is to make time for it. Last month, I got the chance to go on a hiking trip in South Africa's Cederberg mountains and if I'm totally honest, it took me way out of my comfort zone. Don't get me wrong - I love being outdoors and being active. I've got my National Trust membership and I'm always up for a good walk in the English countryside. But I'm a city girl at heart, and suddenly being transported to the African wilderness… it was a shock to the system. On the first day, I had to set off before dawn because I needed to reach the mountain peak by sunrise. I woke up at 4am and by 4.30am I was already hiking. It was still dark, and the weather was wet and windy.