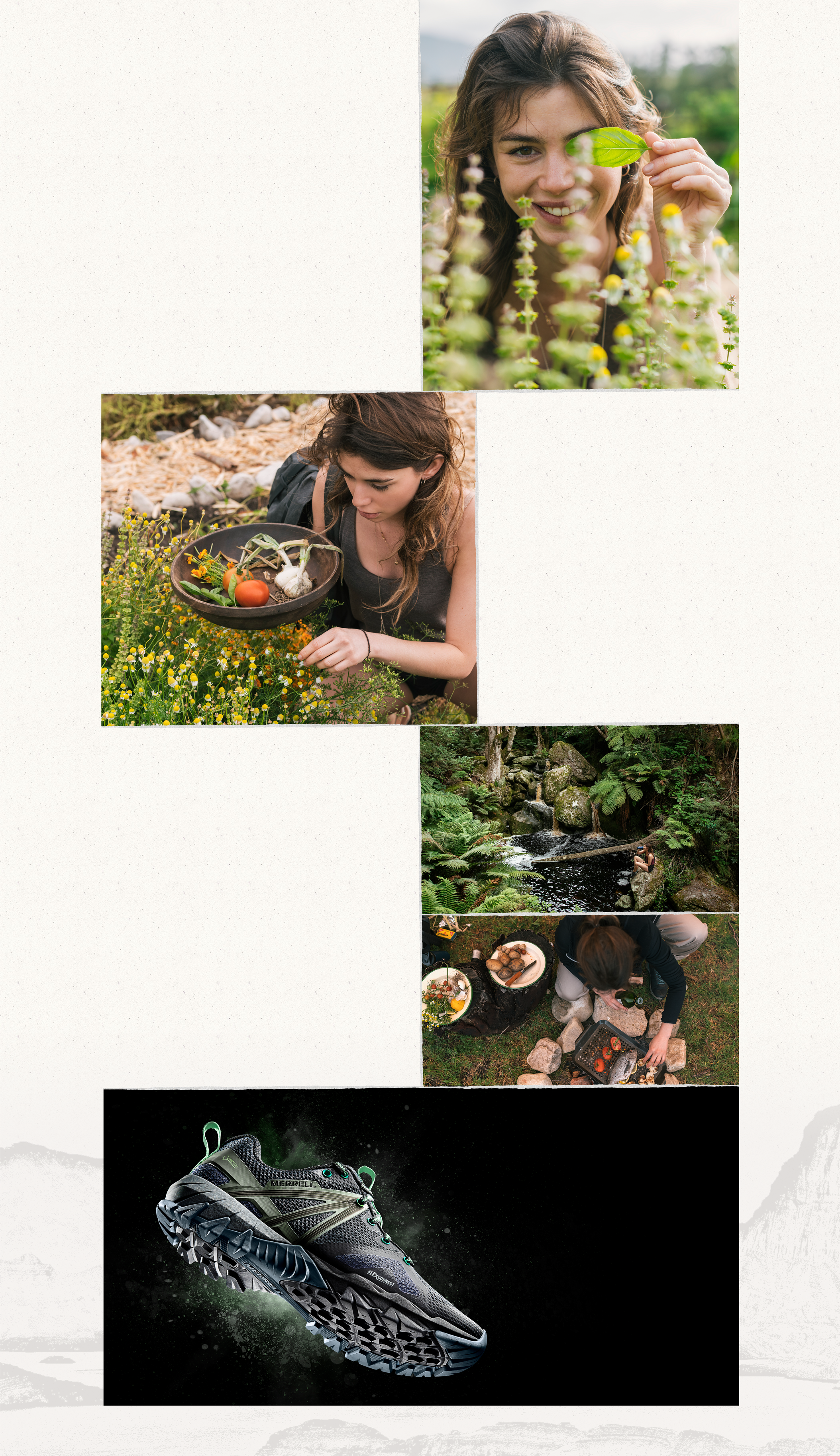 Philippine Darblay
@philoudarblay
My interest in food relates to my childhood. More specifically to two key women that had a big impact: my grandmother in Brittany and Maria the chef from a village in Austria. Growing up in a family that cares about food made me want to pursue it. Travelling to countries like the UK and Brazil reinforced it – the UK for their sense of openness and innovation and Brazil for the diversity and exoticism. Today I am a TV presenter for a food show. That consists of talking to chefs and producers about their work and sharing it with the public. Besides that, I also work for a restaurant and hotel group. Even before my TV career I was working alongside chefs, helping them with events and creating marketing materials that allowed them to talk about their work. For me food is more than a job, it is a passion. Food is a consistent thread to everything in my life.
From the moment I get out of bed and eat breakfast, to the moment I go to sleep after a nice diner, food is at the forefront of my thoughts. It is also my reason to travel.
"Finding food in nature is as organic as you can get."
By exploring new food cultures I discover new food producers, chefs, farmers and craftsmen. At the end of the day, what I love is simply discovering things and spreading the word about my findings.
Just as my love for food relates back to my youth so does my passion for the outdoors and nature. When I was a kid we would go on long walks with my family, trying new paths and swimming in lakes.
Nature is an adventure and fun for kids, that feeling never leaves you - though to be very honest my personal motivation to get back to nature nowadays is always about food! I love the fact that the outdoors also involves picnics, picking fruits and fishing. Ever since I was this little adventurous kid, nature has connected both fun and food. It is quite instinctive.
Finding food in nature is as organic as you can get. It's something we try to pursue, but are so disconnected from in the cities. It is exciting to find something so fresh! Have you ever eaten raspberries straight from the plant rather than from the supermarket? Or a fresh fish from the river compared to some industrial salmon? You enjoy it completely, it just tastes better. A lot better! Reconnecting with freshness is important, some kids draw a square symbol when they were asked what fish looks like, thinking about fish fingers. Today being in the outdoor is not a luxury, it is a primal need. We are too far removed from where we came from, we've almost forgotten our roots. Does anyone still doubt that the outdoor isn't a necessity?