The Cordillera Blanca mountain range cuts a continental divide—bringing Peru together under a
roof of dramatic peaks and promised adventure. Here, we celebrate the people
and stories of a thriving outdoor community.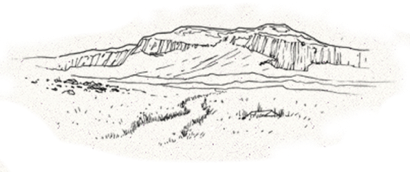 Sacred Time
The important things in life, they take time. The monuments, the trails,
the culture of Peru were built over time. Time is sacred in Peru.
WATCH VIDEO
Stories From Peru
Click on the faces to learn more about the people of Peru.
---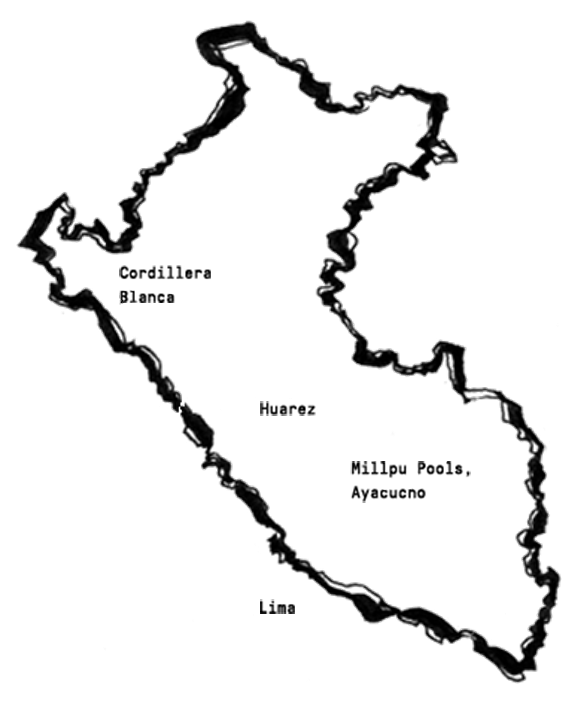 ---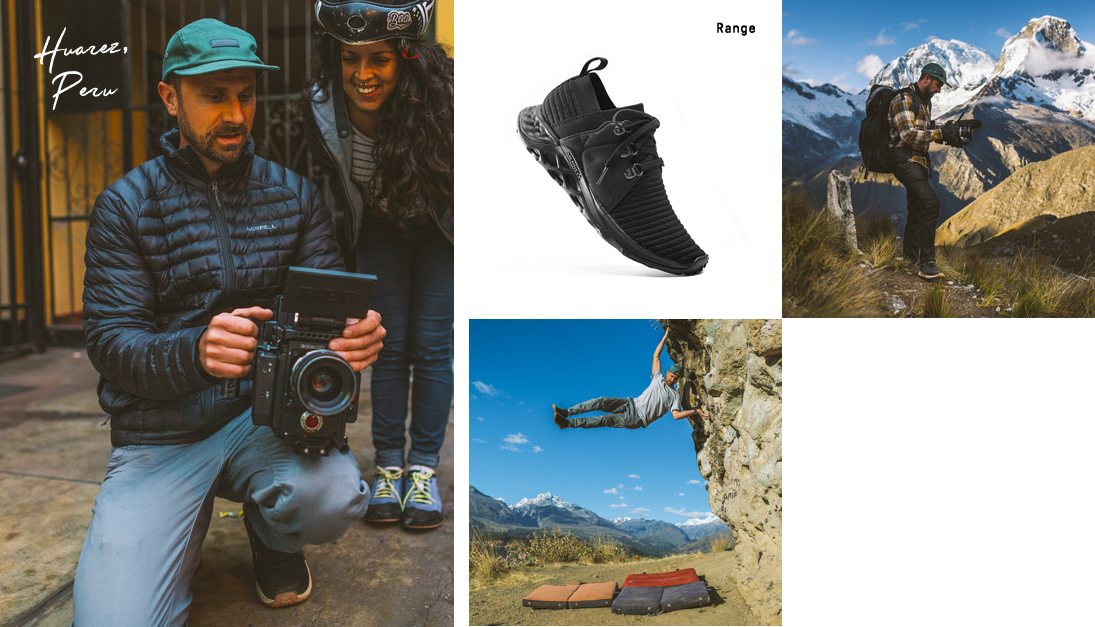 One Shoe.
Many Adventures.
Filmmaker Tim Kemple recently spent 20 days
on assignment in Peru. In search of real
stories of people and communities in the
Cordillera Blanca. During this time, he
wore only one pair of shoes: The Range.
Shop Men's
Shop Women's
Train Connected
The Trail Glove 5 is a shoe built for a
body in motion, made by studying the foot
in motion. Its intuitive barefoot-shaped fit
enhances the foot's natural ability to
stabilize both indoors and out, so athletes
like Brenda Oviedo can experience ultimate
connection on any surface.
Shop Men's
Shop Women's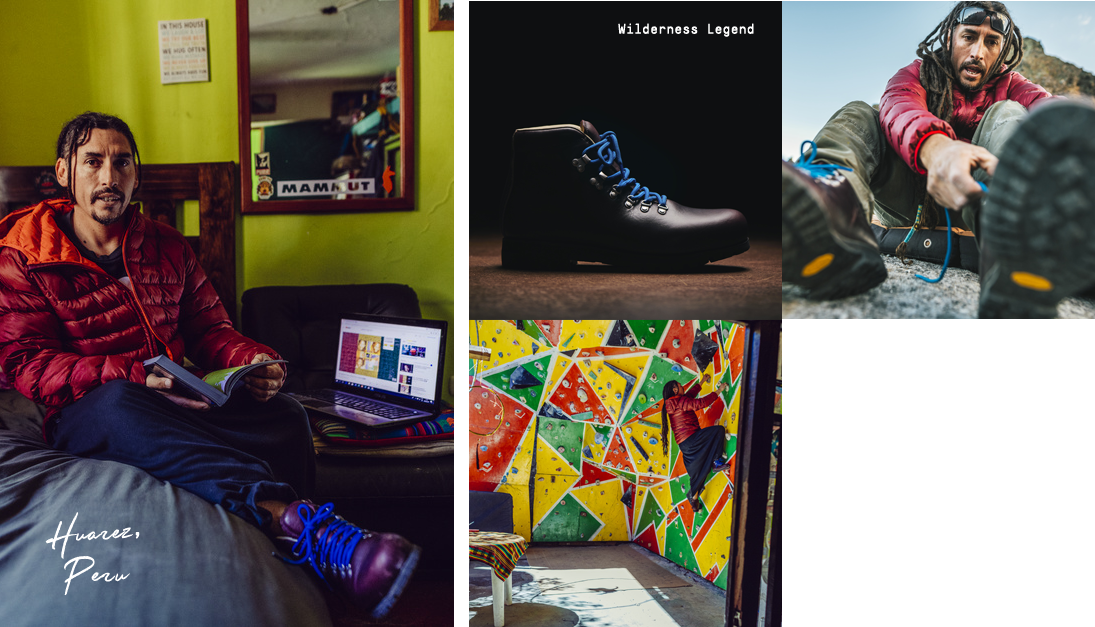 Monkey Wasi
Monkey Wasi hostel is basecamp central
for the world's climbing community that
pass through the Cordillera Blanca
region in Peru. Whether it's a bed,
some climbing shoes, or a guidebook,
Monkey Wasi's founder Gustavo is
always ready to lend a hand.
Shop Men's
Shop Women's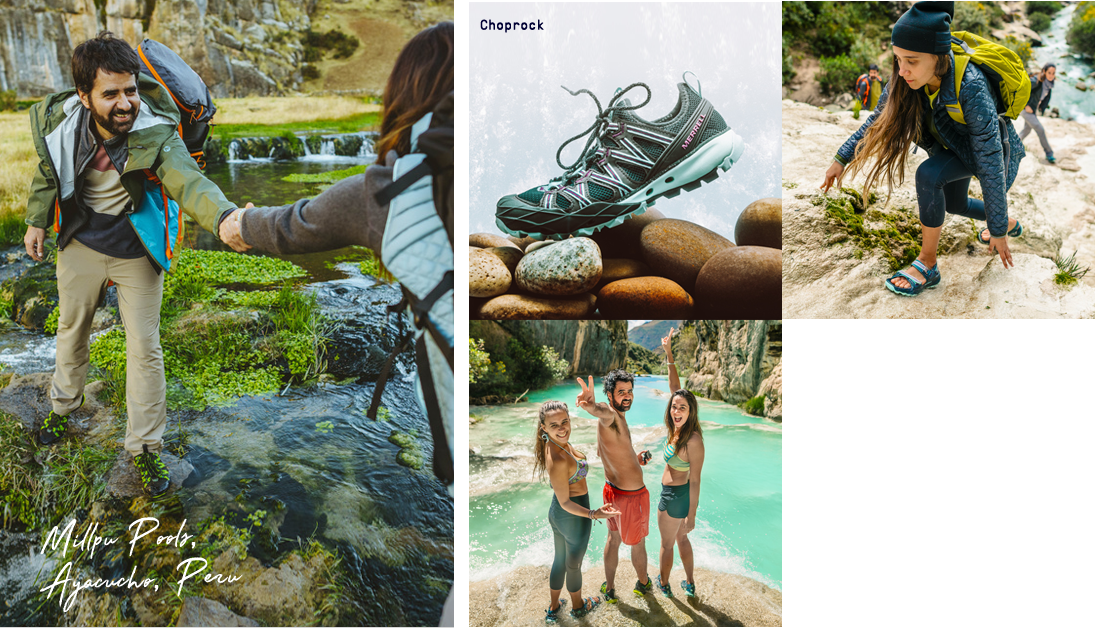 Built for Hiking.
Drawn to Water.
As humans, we're drawn to water. It's as
natural an instinct as any. We know some of
the best outdoor adventures involve water.
Zsa Zsa and two of her friends were drawn
to explore the remote wonder in Ayacucho,
Peru: the Millpu Pools.
Shop Men's
Shop Women's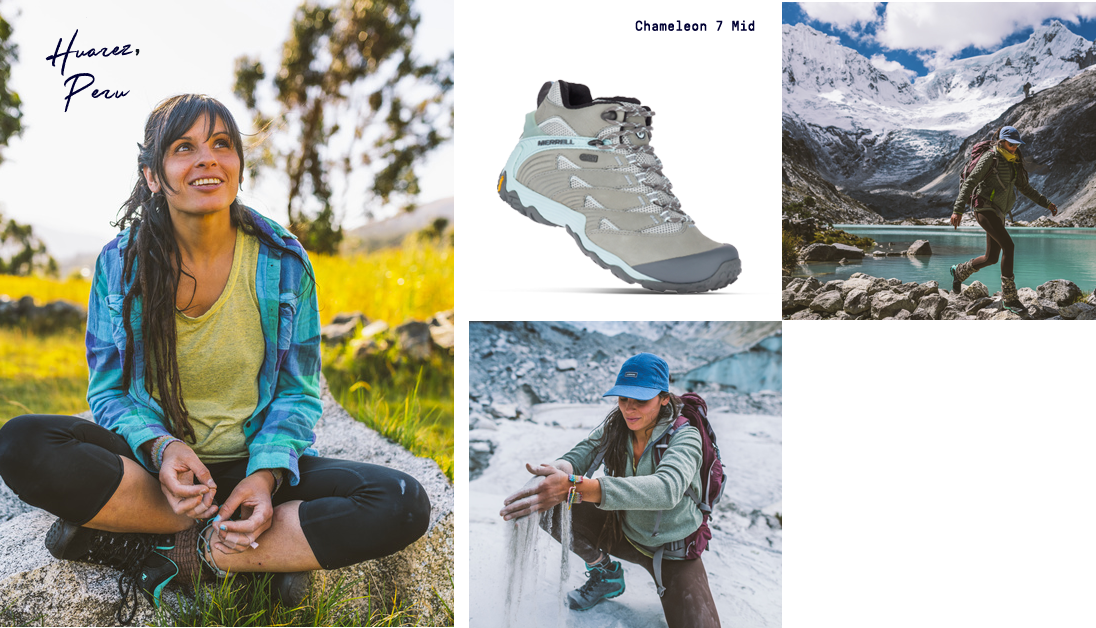 Mountain Mama
Hiking the Peruvian Andes, Luciana Juarez
compares her time in the mountains to
meditation: she focuses only on seeing and
experiencing all that the Cordillera Blanca
Mountains have to reveal to her. An
Argentinian transplant, Luciana moved to
Huarez, Peru fifteen years ago and says
these mountains have provided more than
a playground for her. In many ways,
they saved her.
Shop Now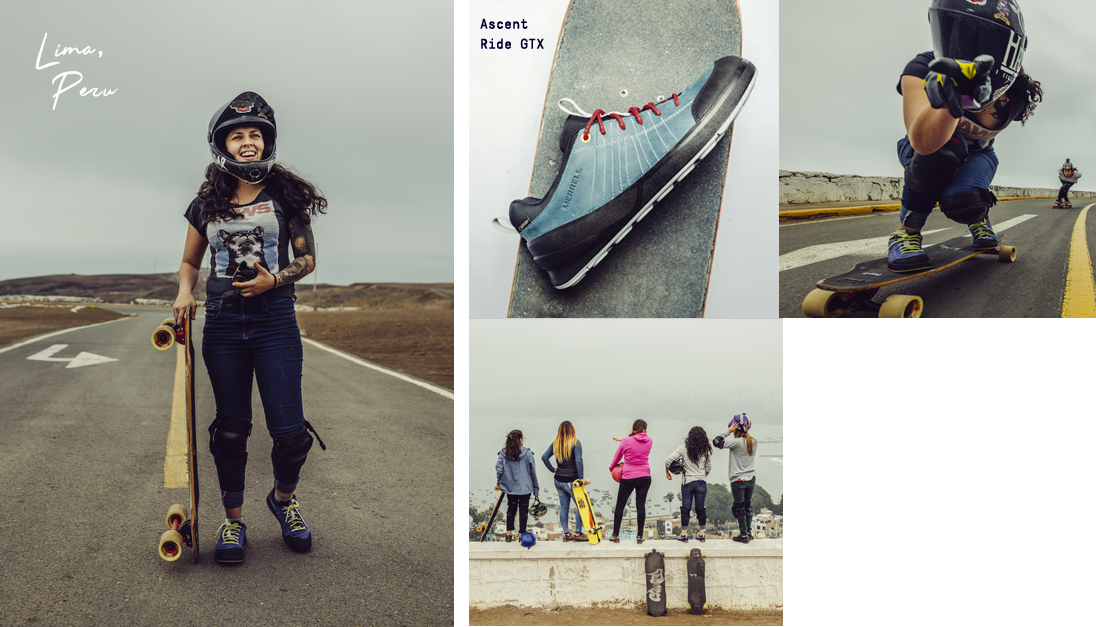 Concrete Angels
For Graciela Perez Caceres and her
longboarding crew, finding their path
in the chaos in the busy city like Lima,
Peru has its challenges. But, where most
people see roads and traffic, they see
a concrete trail to play on.
Shop Women's
Shop Men's
Iron Max
Built in the Merrell Test Lab where our
most technical innovations are born, the
MTL Cirrus is a racer designed to connect
sky running athletes to the mountain trail.
Athletes like Peruvian runner Max Delgado
who, with his friends, tackles multi-day
hikes in a matter of hours.
Shop Women's
Shop Men's