A Rich Heritage Of Craftsmanship and Materials
In 1981, Randy Merrell couldn't find a hiking boot he liked. So he went to his shop and made his own. With the
original M1 Wilderness boot, Merrell was born. Inspired by the original, the Wilderness Legend and Wayfarer
boots take heritage looks and details and reimagines them for today.
Wayfarer
Materials
Wilderness Legend

Lace into legacy. Step into adventure.
Inspired by our founders, and worthy of a certificate of authenticity,
Wayfarer is designed with choice Horween leather, sheepskin
lining, and leather welt construction. Be among the
select few to lace into the Merrell legend.
Shop Men's
Shop Women's

Sheepskin lined
for comfort.
Materials
as rich as
their Heritage
Horween leather
Horween waterproof leather characterized
by a smooth hand, subtle pull up, and an
appearance that will improve with age.

Lace Into The Legend
In 1981, Randy Merrell handcrafted the very first pair of
M1 Wilderness Boots. The simple, comfortable, and durable
design revolutionized hiking and backpacking. The Wilderness
Legend embodies the same qualities as the original, proving
craftsmanship and quality never go out of style.
Watch The Video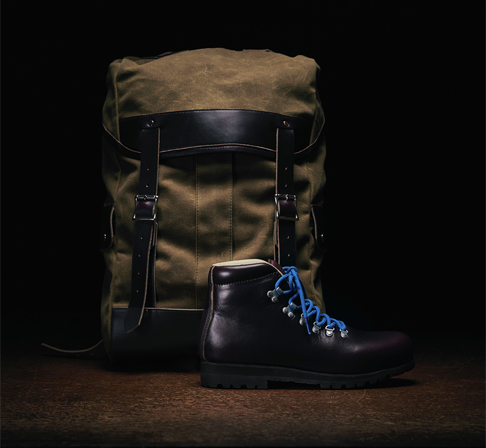 Rucksack
As a companion to the Wilderness Legend, Merrell
introduced a limited edition Rucksack. The bag is
inspired by the clean, simple design of the Wilderness
Legend and takes cues from the Legend boot including
Horween Leather and even the iconic Wilderness blue
lace as a cinch closure.
Shop Now


From the rucksack maker
"When I design a product there are two things I keep in
mind. Will its style look good 20 years from now? And
will the materialsI'm using hold up and age well? I am
not focused on mass producing products, but only a hand
full of thoughtfully designed and well-crafted goods.
The start to finish process of designing something is
the true joy for me in this craft."
- Rusty Zylsta, Mercy Supply Co.
Watch The Video