The Magic is in the Fit
Comfort is personal. It's situational. Often inexplicable. But when you find it, it's magical. We call this comfort Merrell Magic.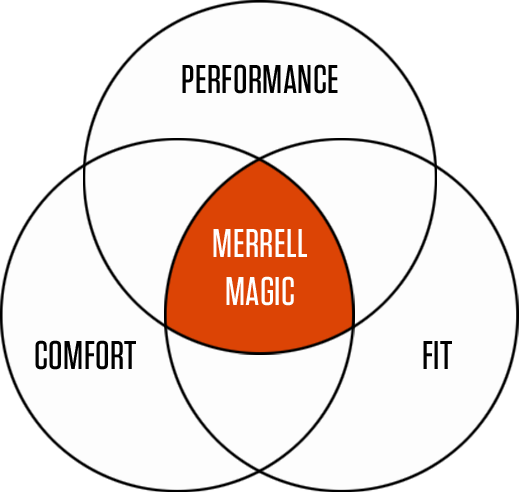 Find your fit. Feel the magic.
True comfort is a unique combination
of features for all different kinds of
people pursuing all different kinds of
activities outdoors.