Little Kid's Snow Bank 2.0 Boot
£33.00 Sale
£55.00
2022-01-19T08:14:53.912Z
2023-01-19T08:14:53.912Z
GBP
33.00
3300
OutOfStock
Images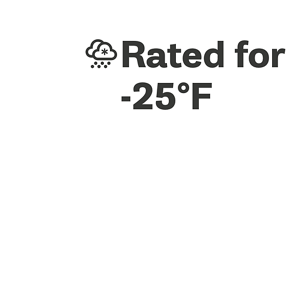 Details
Little Kid's Snow Bank 2.0 Boot
£33.00 Sale
£55.00
2022-01-19T08:14:53.938Z
2023-01-19T08:14:53.938Z
GBP
33.00
3300
OutOfStock
Details
Whether trekking to school or building snow forts, Merrell's Snow Bank 2.0 is durable and loaded with performance features. This waterproof leather boot is temperature rated to -32°C and fitted with M Select® WARM 200G insulation and an easy toggle closure.
FEATURES
• Waterproof leather upper to keep feet dry & cozy
• Temperate rated to-32°C
• Adjustable toggle closure for a secure fit
• 200g of M-SELECT Warm lightweight insulation
• M-SELECT Dry seam-sealed waterproof construction to keep feet dry
• Versatile sneaker-like outsole with M-SELECT Grip for super traction

Merrell temperature ratings are approximate based on high activity levels and can be affected by many conditions, including weather, wearer's activity level, fitness, metabolism, perspiration, circulation, exposure time, clothing and cold sensitivity.