Isle Royale
Modern Nostalgia
Inspiration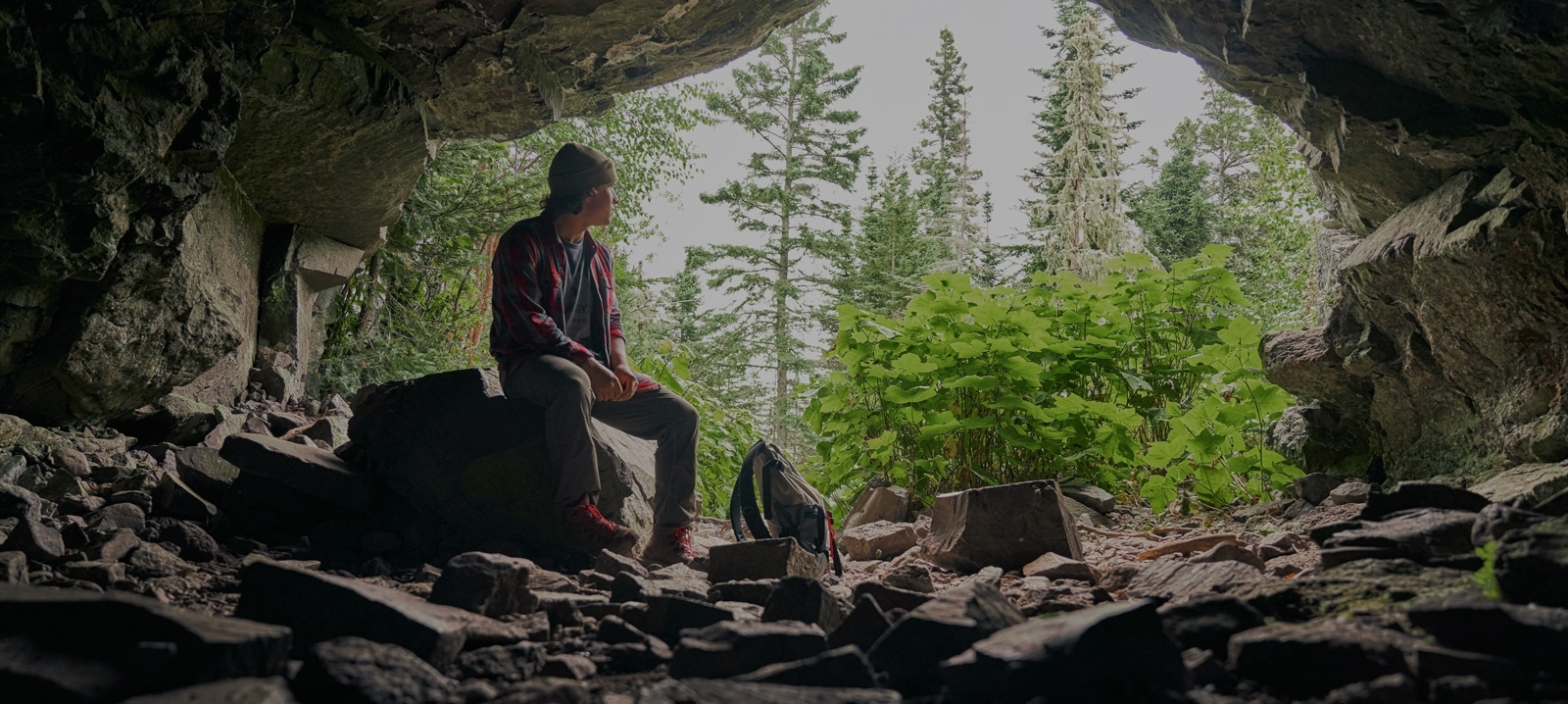 Isle Royale
Isle Royale sits isolated in the middle of cold and deep Lake
Superior, off the shore of Michigan. Far from civilization, Isle
Royale offers both solitude and adventure for those few hikers who
make the long journey to its shores. This remote national park
provided the perfect terrain for field-testing the new Ontario, a
classic hiker designed for modern adventures.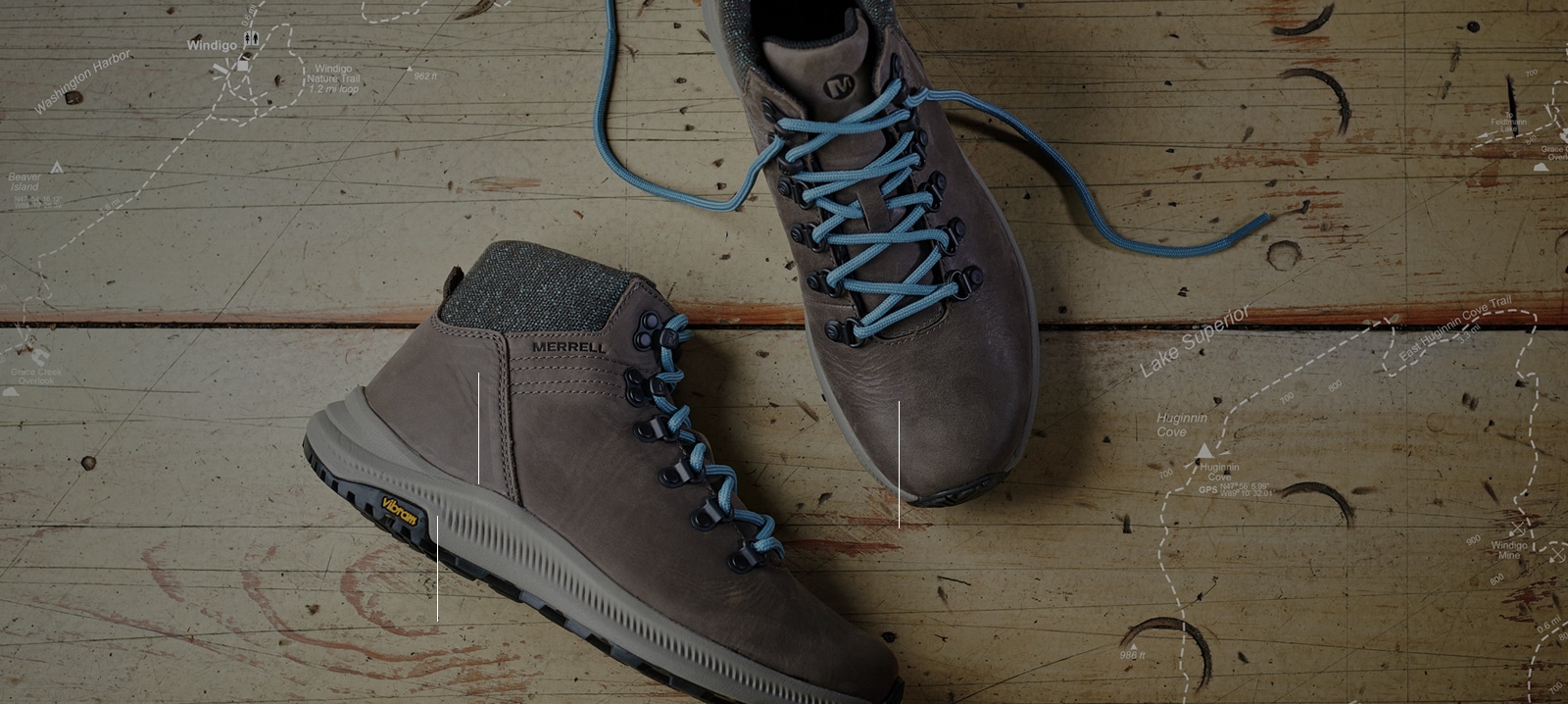 Inspired by the simple design of our original hiking boots, the Ontario
takes nostalgia up a notch with trail-ready performance.
Compression molded EVA midsole
cushions every step
Full grain leather upper provides
long-wearing durability in a timeless
aesthetic
Vibram ® Megagrip outsole provides grip
and durability on varied terrain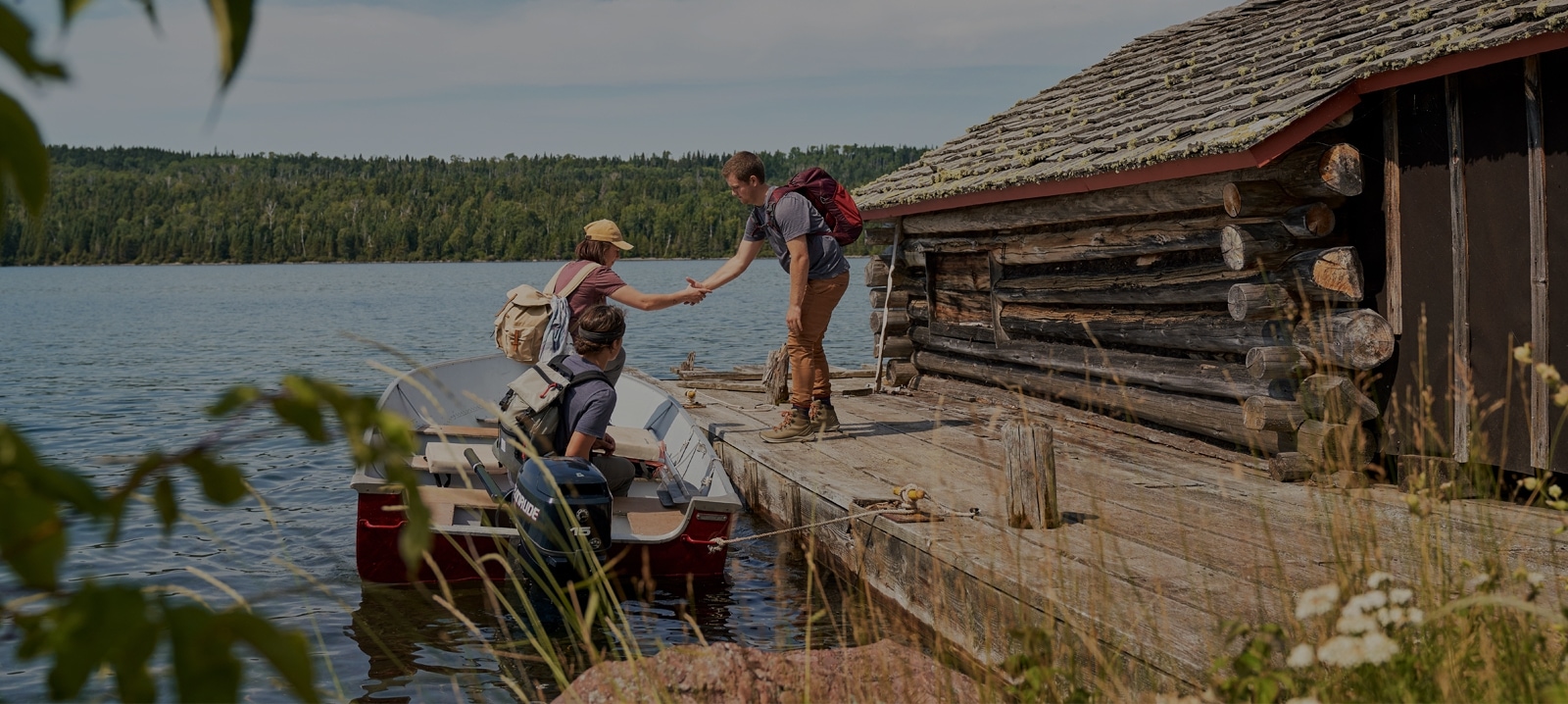 Rising from the cold waters of Lake Superior, Isle Royale
is the least visited national park in the continental US.
It affords those who venture to its shores endless miles
of find-yourself solitude. For Tori Frailey, the trip to the
island provided the perfect terrain to field test the
Ontario hiker on endless miles of trails.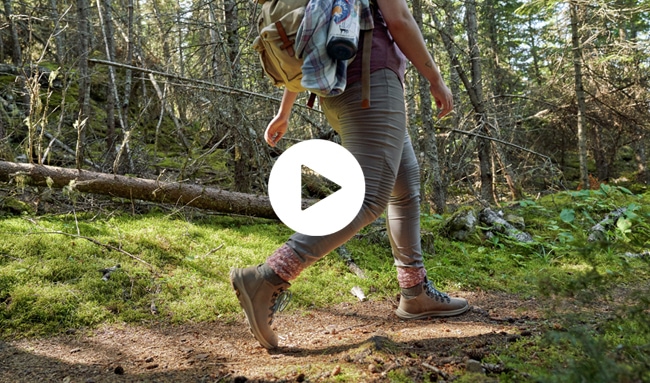 Timeless aesthetic and
long-wearing durability field
tested on the trails of Isle
Royale, an island located in
the northwest corner of Lake
Superior and is accessible
only by boat and seaplane.
Watch The Video