Supporting Community Heros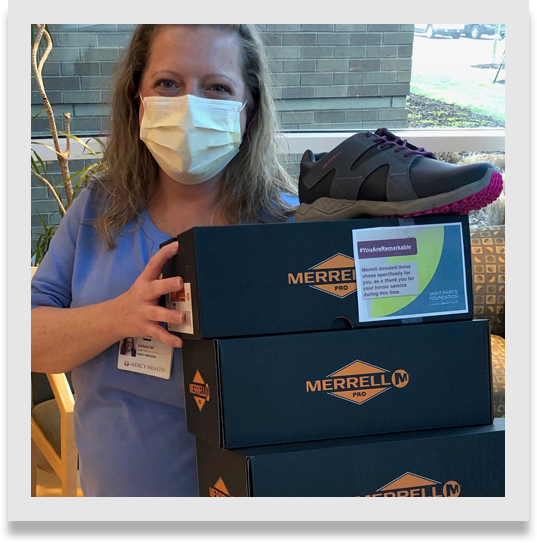 In March, we delivered 1,200 pairs of footwear (about $200,000 in retail value) to local hospitals, fire departments, and police departments in Michigan. Additionally, we made a donation of 250 neck gaiters to be utilized as cloth masks should that backup become a need. Merrell could not be more proud to call Michigan home and we want to support those on the frontlines working tirelessly to protect the health and safety of everyone in
the community and beyond.