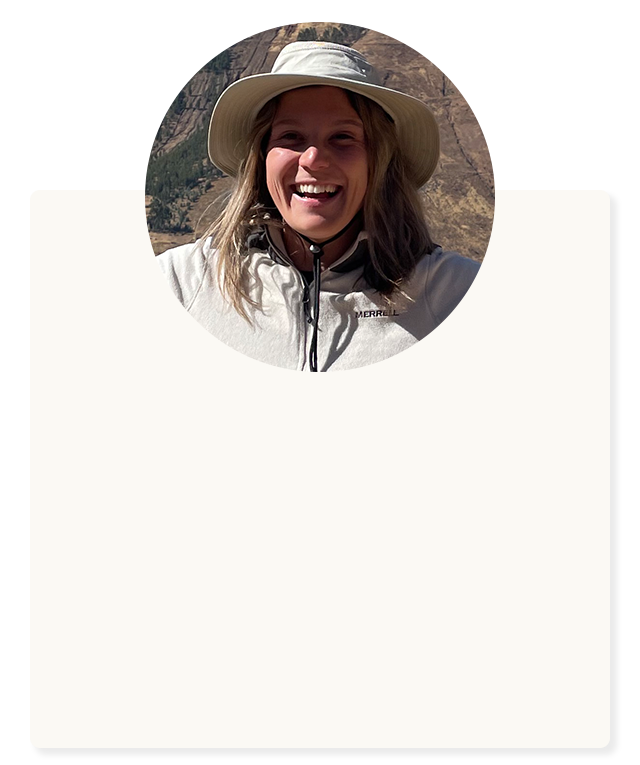 Ariane Lajeunesse
Field of Expertise: Hiking, Thru-Hiking and
Inclusion Activist
Follow their Journey: @Arianelajeunesse
Location: Shawinigan, QC located on the land
of the Nitaskinan and Wendake-Nionwentsïo.
Q&A
Q: What is one outdoor tip you've learned that you wish you knew when you were getting started?
A: Do not compare yourself to others. Those of you who are in hiking groups know that there is always someone who has climbed that mountain in record time and you think "why can't I do it that fast"? I found out over time, mostly because of my amputation, that I am a little slower than average in my walking pace. I would see people walking 25-30km in 8 hours and I would see a 16km walk that would take me 7 hours to complete. After thinking about it, I asked myself "why do you climb mountains"? The answer was simple: to see great landscapes and to challenge myself. From that moment on, I stopped comparing myself, and that's what everyone should do. To have fun, to take time in nature and to breathe the fresh air, that's why people should motivate themselves to walk/run in the mountains.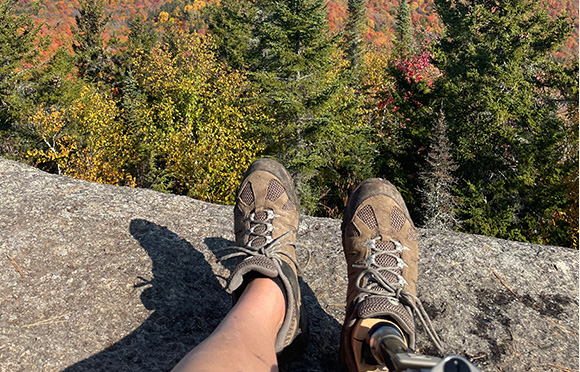 Q: Where in Canada is your favourite trail to hike/run + why?
A: My favorite hiking trail is the International Appalachian Trail, located in Gaspé. In fact, it is a 650km long hiking trail, starting from the town of Matapedia, to the Forillon National Park, in Gaspé. It is also the continuation of the National Trail of Canada, but the portion in Quebec.
Q: What 5 items do you never start an adventure without?
A: 1. My walking sticks (very important so my real leg doesn't make up for the missing one). 2. A spare prosthetic valve (The "piton" that allows my prostheticto hold on to me.) 3. Water, lots of water. 4. My cellphone. 5. Bear Spray (I'm scared to death of bears, I want to be ready if I ever meet one!).
Explore Hiking
Favourites
Other Merrell
Ambassadors