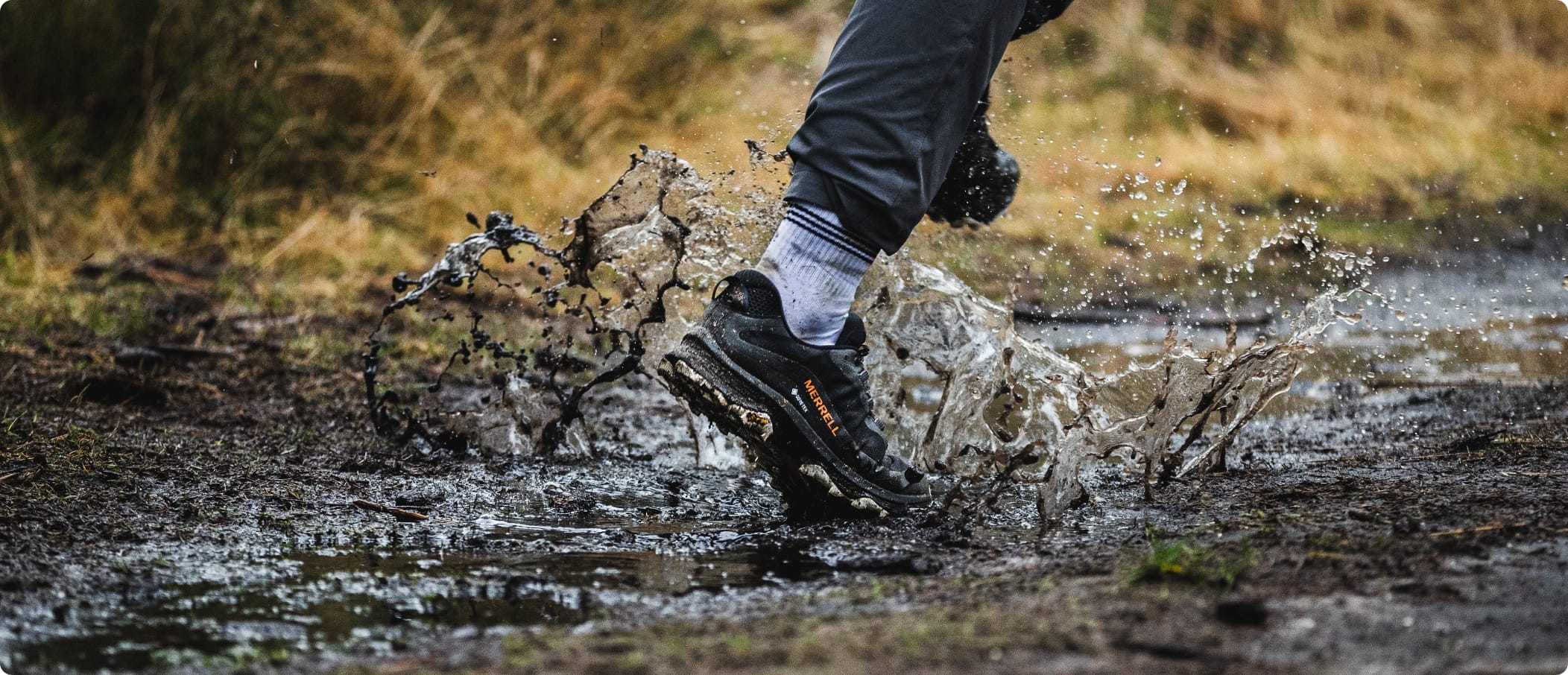 Stay Dry
Waterproof
Whether you're an avid hiker, trail runner or just love taking walks outdoors, it's important to stay dry in wet conditions. Merrell footwear and apparel feature a variety of waterproof and weather protection technologies; ensuring you can enjoy the outdoors in all weathers.
Shop Waterproof
GORE-TEX
GORE-TEX is Merrell's go-to premium waterproof material that provides superior protection in wet weather. GORE-TEX employs a three-pronged defence to protect you from threats to your comfort; waterproof, windproof and breathability.
The membrane, the key feature of all GORE-TEX products, is an extremely thin layer that is bonded to an outer textile and, in many instances, a lining.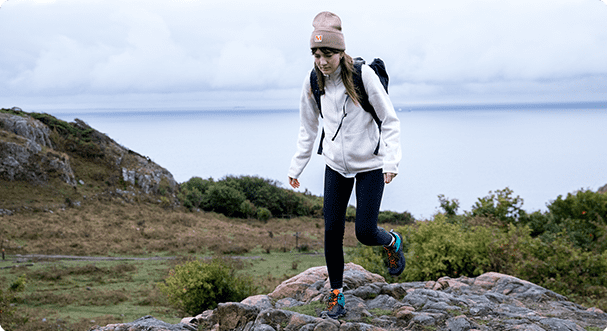 The membrane is made up of over 1.4 billion pores per square centimeter, 20X smaller than a water droplet. Water from the outside doesn't penetrate, cold wind doesn't pass through, yet perspiration can escape; ensuring your footwear is waterproof and windproof, yet breathable.
It's important to properly care for your GORE-TEX footwear to ensure a longer product life and better performance. Care instructions on how to wash, dry and reapply DWR can be found Here.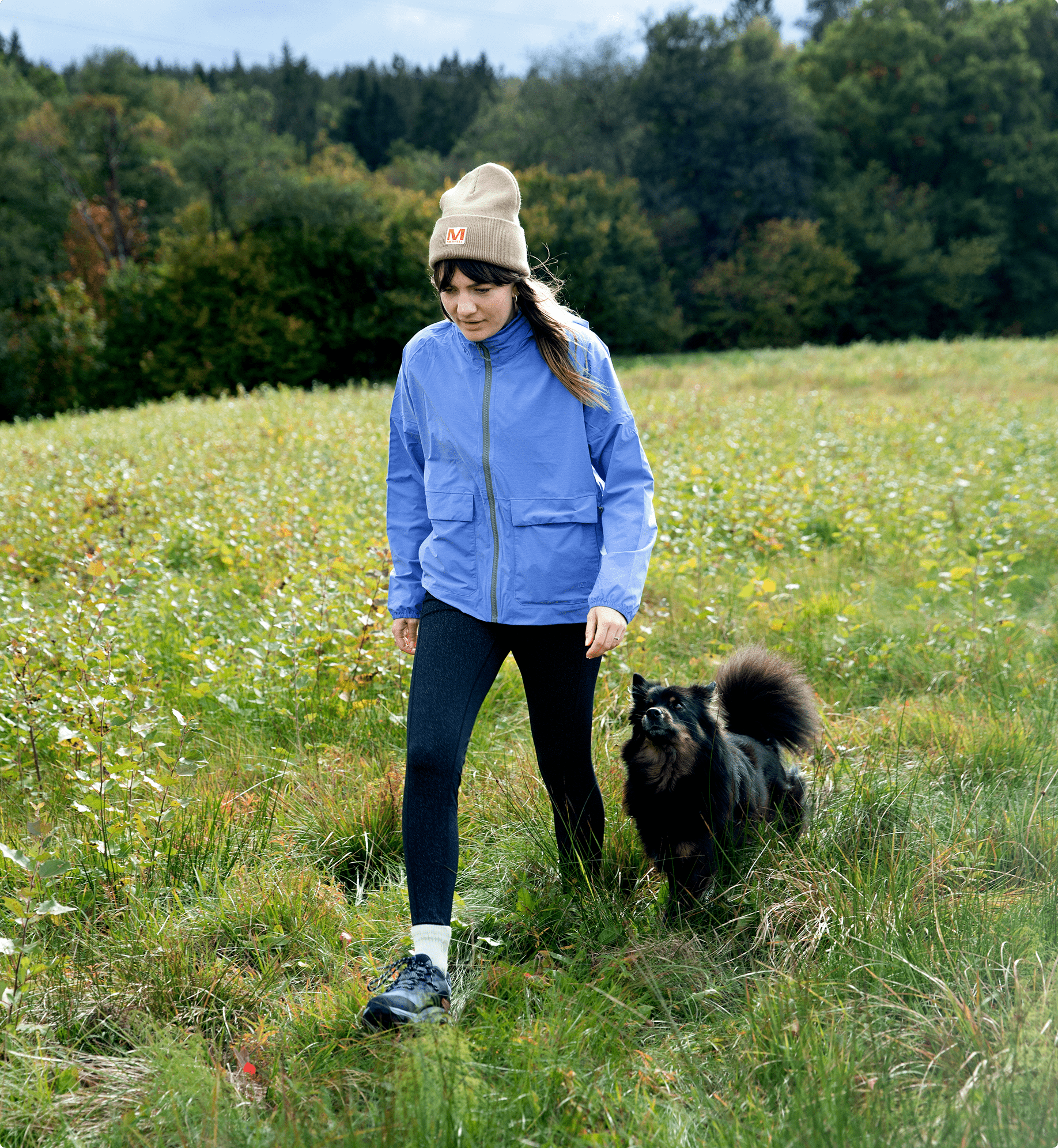 Apparel
Preparing for unpredictable weather is essential when heading out on the trail.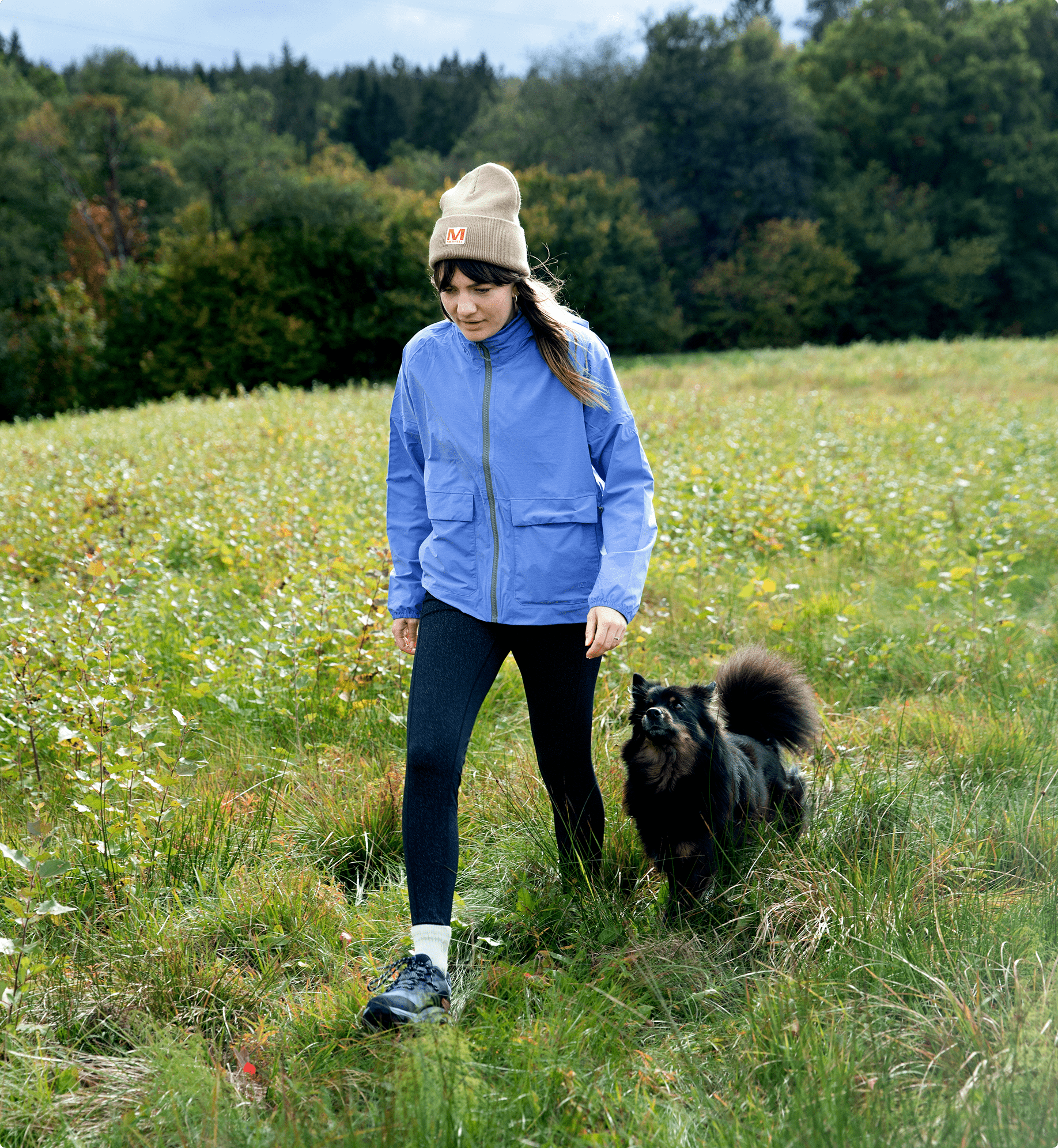 Preparing for unpredictable weather is essential when heading out on the trail, and that's why we design our apparel with the same great tech as our footwear. From lightweight 4-way stretch jackets that pack away into the pocket for ease, to DownPlus+ insulation to combat extreme cold conditions, you'll be ready for the great outdoors.
Shop Now
Waterproof &
Weather Technology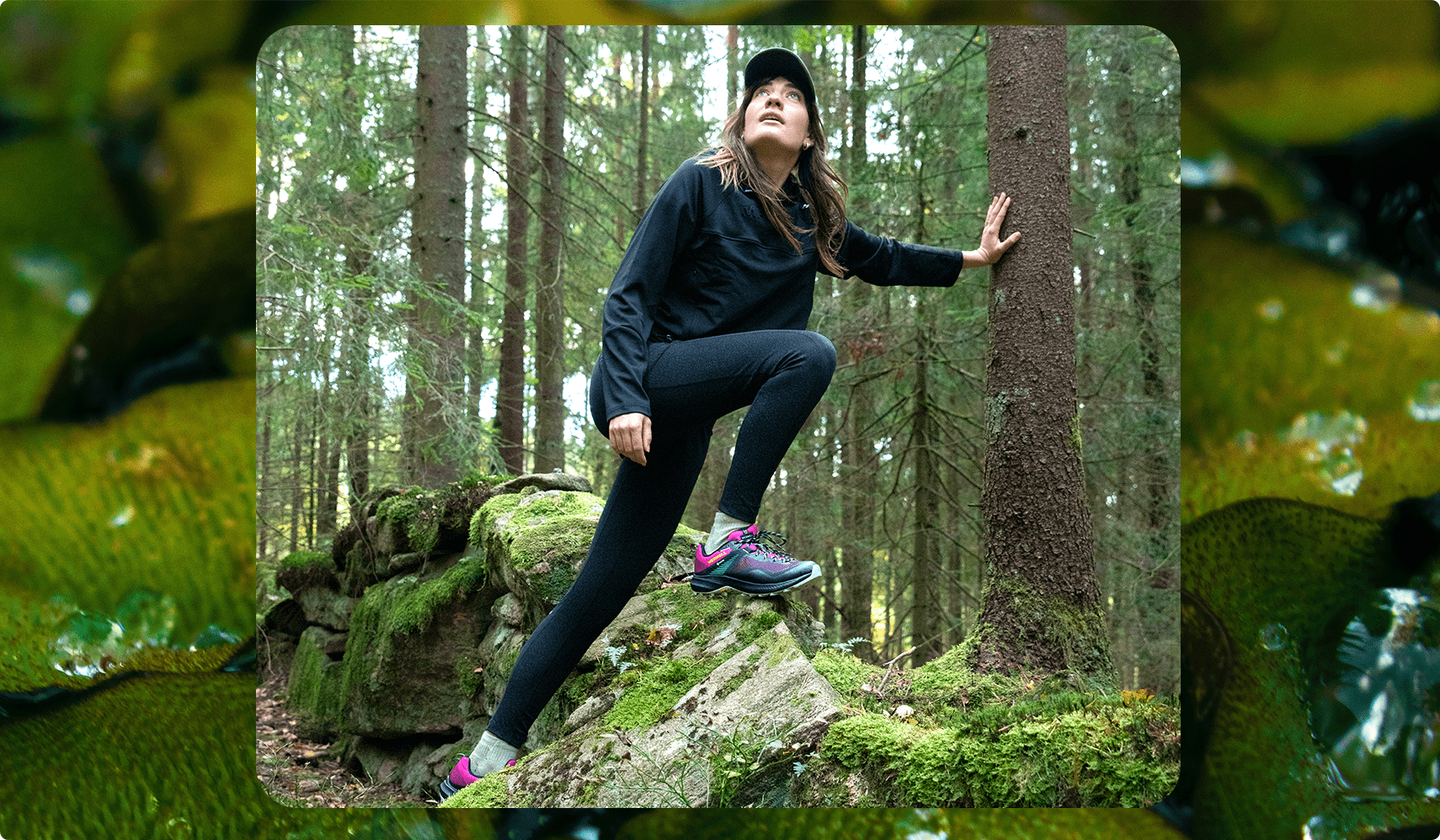 Waterproof Membrane
Waterproof, breathable Protection
Features:
Waterproof
The waterproof membrane is impermeable to water, providing fully waterproof protection.
Breathable
The waterproof membrane allows moisture vapor to escape when feet begin to sweat, keeping the inside of the shoe dry and comfortable.
Durable
Because the waterproof/breathable membrane is integrated into the construction of the shoe, it provides lasting, comfortable protection against moisture.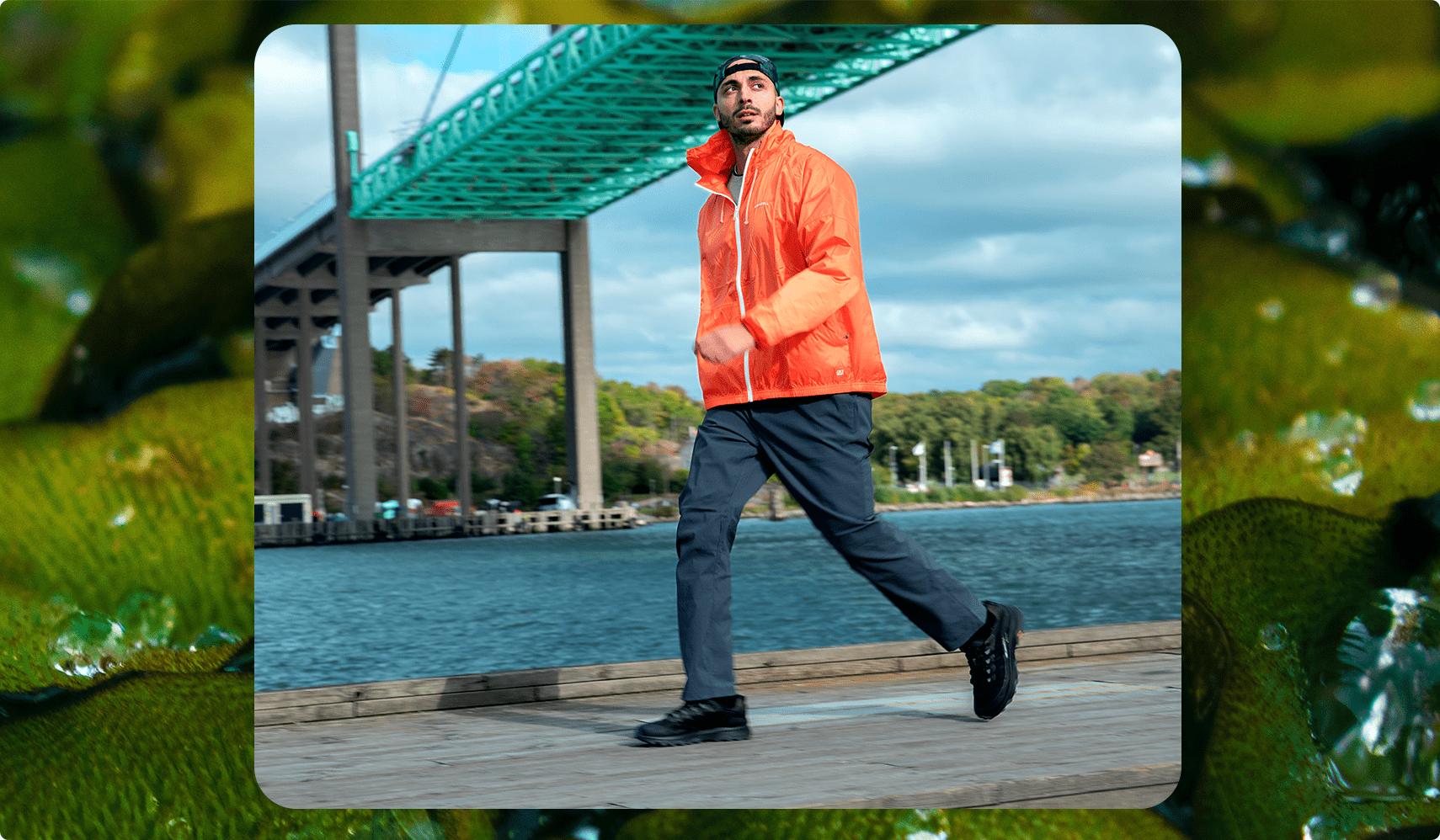 Seam Sealing
Strategic Waterproof Protection
Features:
Durable
The seam sealing process forms a bond to protect seams for the life of the shoe.
Veratile
Seam sealing is effective on a wide variety of materials including leathers, textiles and synthetic materials.
Comfortable
Seam sealants maintain their flexibility after being bonded to seams, preserving the fit and comfort of the shoe.
Strategic Waterproof Protection
Provides reliable waterproofness for everyday wear and low-intensity outdoor activities.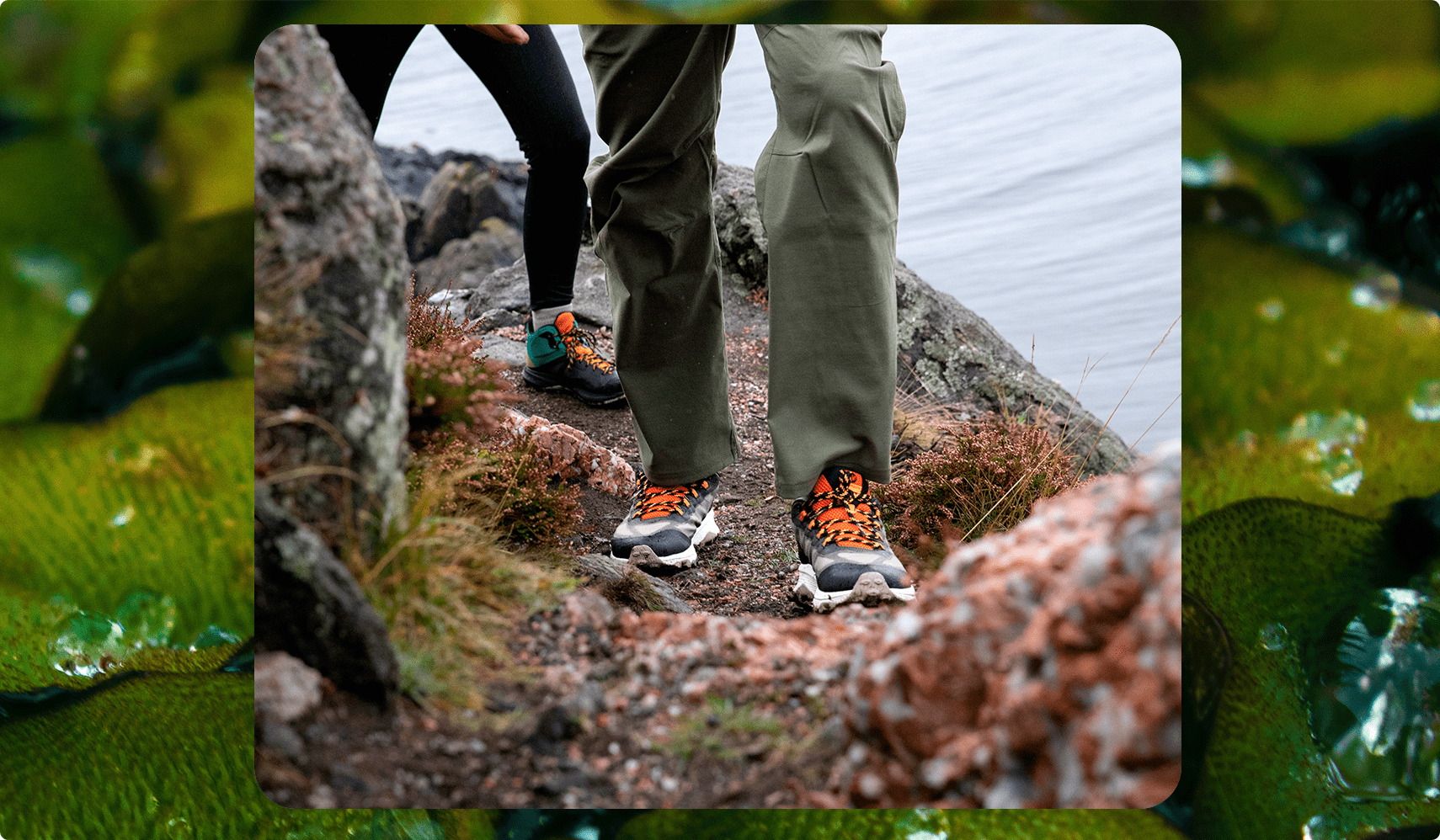 Durable Water Repellent (DWR)
Resists and Protects
Features:
Resists Water
Moisture from dew, light rain, slush, and snow bead up on the surface and roll off.
Repels Dirt and Stains
Prevents dirt and mud from penetrating and staining the upper material of the shoe.
Breathable
Because it is applied as a coating, complete breathability is maintained.
Pliable
Our DWR can be applied without altering the feel and performance of the upper material, allowing it to retain its flexibility and fit characteristics.