HERITAGE
FINDING OUR OWN PATH.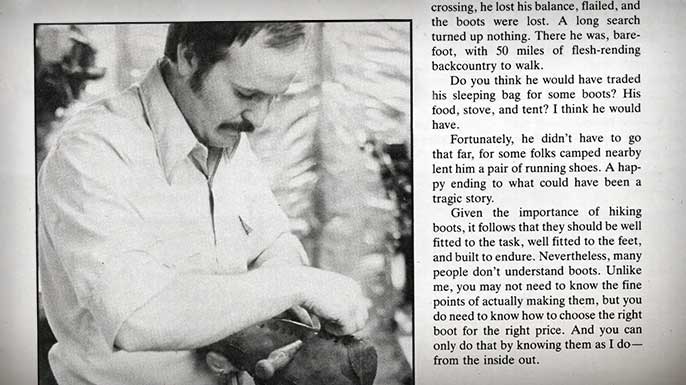 Over three decades ago, Randy Merrell began designing and manufacturing handmade custom boots for a small group of outdoor enthusiasts.
"The best hiking boots ever made."
Even back then they were calling them, "The best hiking boots ever made." Backpacker Magazine named Merrell boots, "the most comfortable and functional boots in North America."
Since then we've come a long way – a journey that has helped shape our products, our people, and our purpose to become one of the world's top manufacturers of outdoor equipment.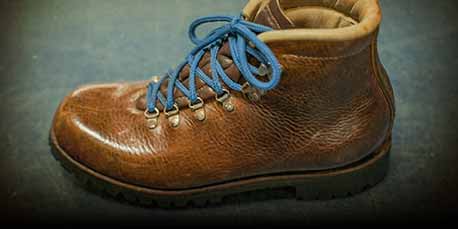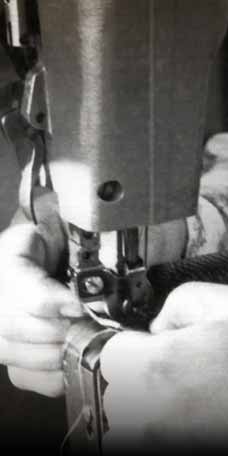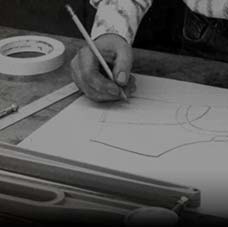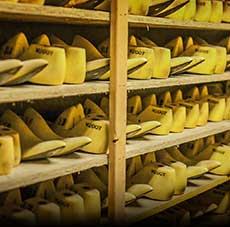 FOREFATHERS
From kicking up dust,
to climbing up mountains.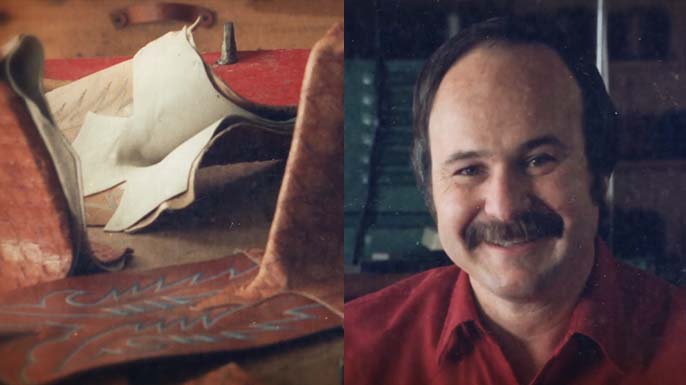 It all started with a custom pair of cowboy boots. Randy Merrell made the jump from an industrial shoe-making school to crafting handmade boots. Eventually he decided to try his highly skilled hand at making hiking boots, and the word spread like wildfire.
In 1981, Randy teamed up with two former ski company executives: all-American Olympian Clark Matis and John Schweizer, who were looking to strike out on their own. Randy's expert craftsmanship paired with Clark and John's industry experience and athletic instincts would prove to be the perfect combination. Together, they began to design a more affordable model of high-performance hiking boots.
Each member of the trio had their own superpower. The Original Merrell product designs came from Randy. Clark Matis contributed production management knowledge as well as his marketing savvy. John Schweizer added his business acumen and Italian sources. Together, the Merrell brand began to take shape.
INNOVATION
Taking innovation to
an all-new elevation.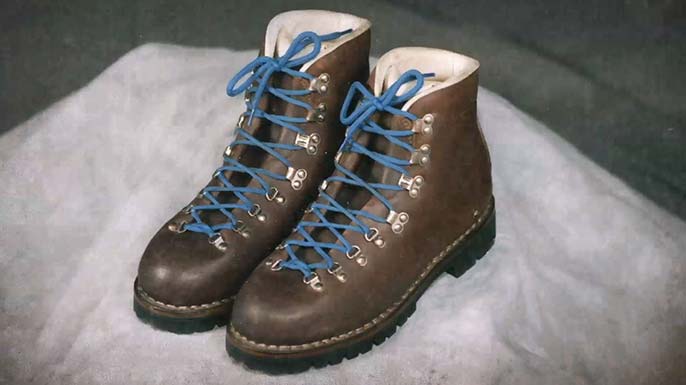 Merrell applied a "no compromise" approach to their boot-making. The team added American cowboy boot technology to the Italian boot manufacturing process. The ¼-inch thick heel counter was designed to make boots last a decade. In fact the Wilderness boot, one of the earliest Merrell styles with its signature blue laces, still remains in the line today.
In 1983, the first Merrell products were delivered to market. That same year we introduced our first women's hiking boot with QForm® comfort technology, specially designed to fit the unique profile, bone structure and stride of female hikers, for greater comfort and performance.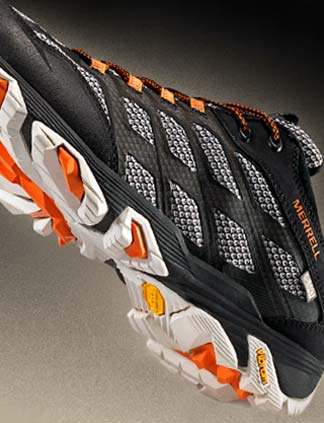 In 1985 we launched our Eagle model, that combined running shoe performance with backcountry utility to create lighter and faster footwear for the trail. It was the first of its kind in Merrell history and marked the beginning of our movement towards ground breaking multi-sport technology.
In 1993 we released our first cross-trainer model. Over the next 10 years we went all out innovation and added the mountain conquering Vibram® soles, launched the first ever Aftersport Jungle Mocs, and introduced our World Collection. Pretty much the only thing we didn't do was sleep.
In 2006 we launched Merrell Apparel, partnered with the National Park Foundation, turned 30 (felt old) and kept pushing the limits of high-performance outdoor gear.
It's been an amazing journey, but we've really only just begun. In 2016, Merrell is teaming up with Tough Mudder as the presenting sponsor. Get ready to celebrate the spirit & grit of the outdoors through this inspiring challenge where everyone is your teammate. It's the perfect opportunity to put your Merrell gear to the ultimate test. Hope to see you there.
Exploration and following our own path has been in our nature since day one. Today, Merrell continues to make some of the world's greatest footwear, apparel and accessories. It's the kind of stuff we wear ourselves when we're out enjoying the great outdoors, and we're happy to see that so many of you have been wearing it too.
MISSION
Merrell is on a mission.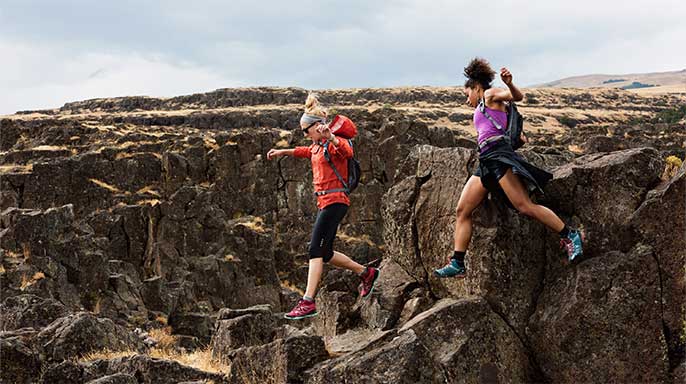 We believe that nothing should get in the way of enjoying active outdoor adventures. So put down that game controller, put your phone on the charger for a minute, and check your excuses at the door. There's a whole world you can leave your mark on. Run. Jump. Jog. Trip on a root and skin your knee. Just make sure you do your own thing. Do what's natural.
what matters most
From our very first custom made hiking boots to our latest product innovations, we make all of our products with four core values in mind: Comfort, Durability, Design, and Versatility. It's all about removing the barriers to enjoying the great outdoors.
Comfort
We believe that doing what you love should feel good, both mentally and physically. Climbing Everest is taxing enough without blisters the size of pancakes on your feet. We make our products to fit as comfortably as possible.
Design
Merrell gear is made to look right, feel right and perform right. Our beauty is not only skin-deep. We go to great lengths to ensure that form, feel and functionality all come together seamlessly.
---
Durability
Merrell stands for durable, high-performance products that last. Like Stoneheng last. Like mummified King Tut last. We build our gear to hold up in the harshest conditions, over, and over again.
---
Versatility
These boots were made for walking, and running, and hiking and climbing mountains, or just sitting around, really. Merrell fits a wide variety of people, for a wide variety of adventures. We're about ground breaking multi-sport technology.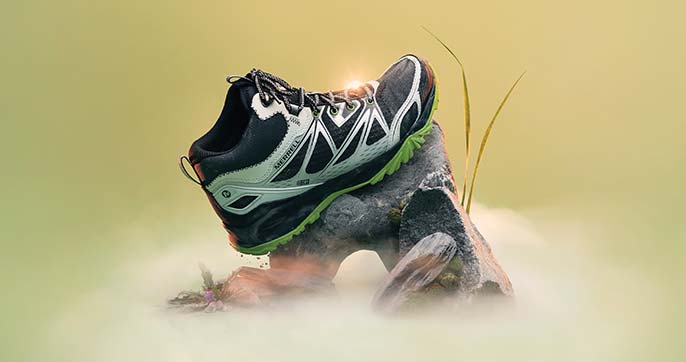 All for one. All for fun.
Our gear provides high-performance and top-tier technology to help you reach new heights and new personal bests. But it's also to enable fun. We try to bring a sense of pleasure and play to active outdoor adventures whenever possible. Because the whole point in life is to enjoy it. Do what you love, and do it often with your Merrell gear. It's made to last.