Return to The Hiking Club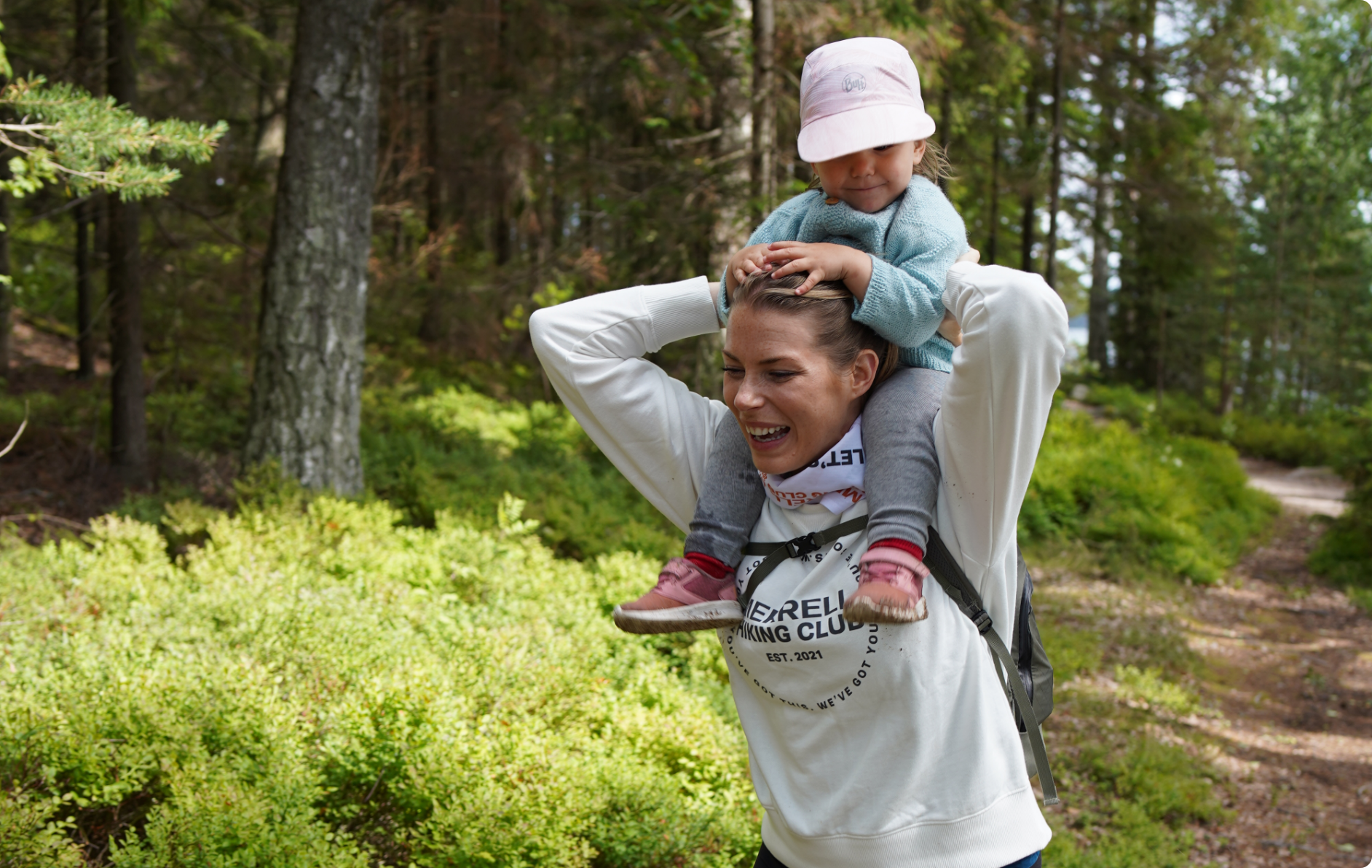 Iso Vasikkasaari
By Marita Alatalo
Big Calf Island, Finland

Marita switched her dancing shoes for hiking boots. She is a former high-altitude mountaineer, ultrarunner, and now a mother to a little girl. Marita's roots trace back to Finnish Lapland, and nature has always been close to her heart.
Route:
To get to Iso Vasikkasaari, you need to take a boat or ferry from Espoo or Helsinki. Generally, the routes on the island are not considered highly technical, but some sections may involve uneven terrain, rocky paths, or moderate elevation changes. If you want to reach the beach quickly, it is advisable to choose a route straight through the island. It is good to wear appropriate footwear and be prepared for different types of terrain during your visit.
Follow The Route On ALLTRAILS >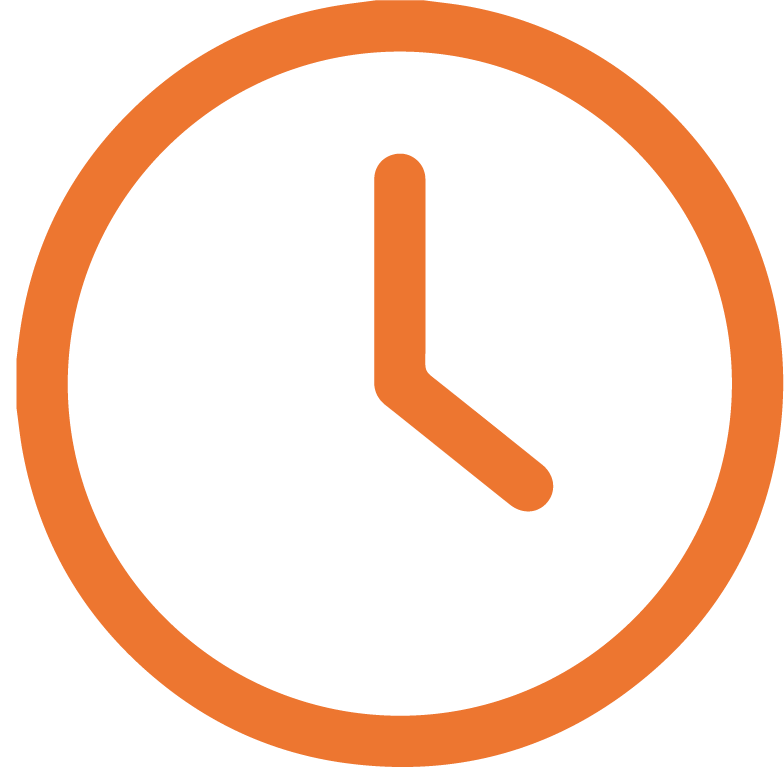 2.5 hours with a toddler and coffee break!

A great trail for families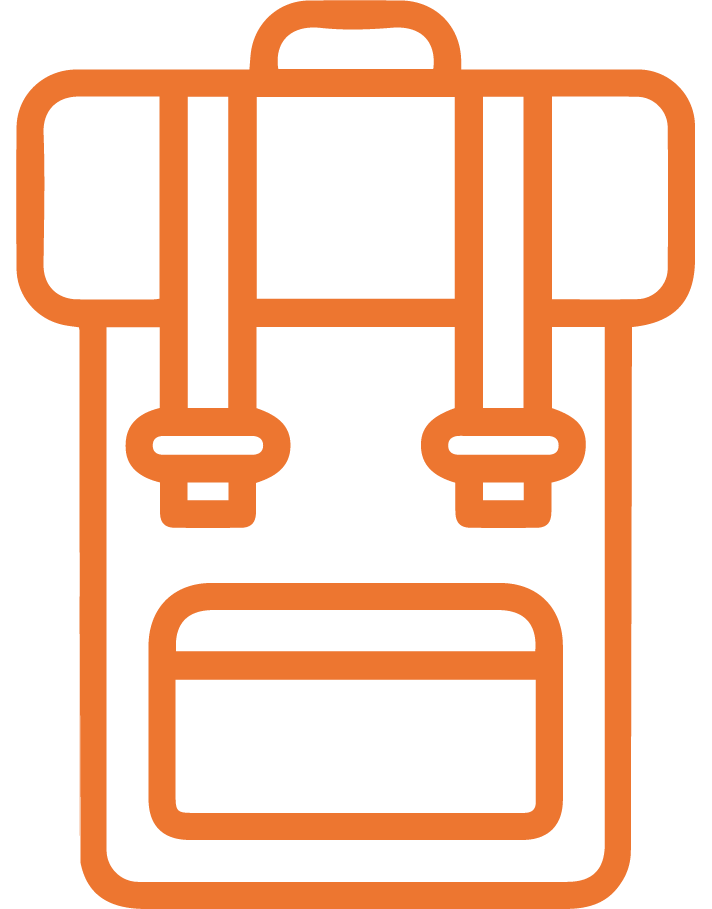 Water and snacks, swimming equipment, there is a restaurant and coffee shop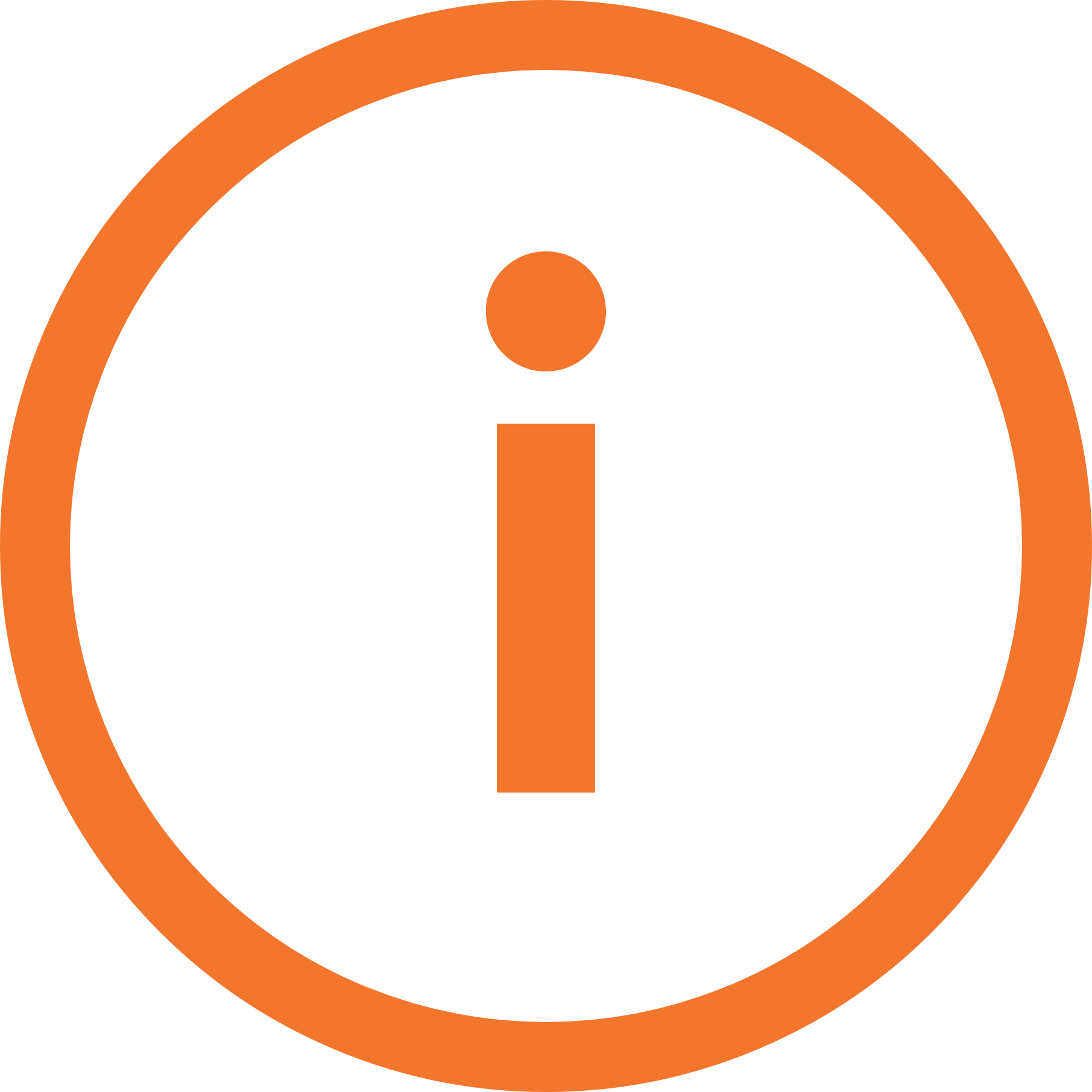 Hiking Key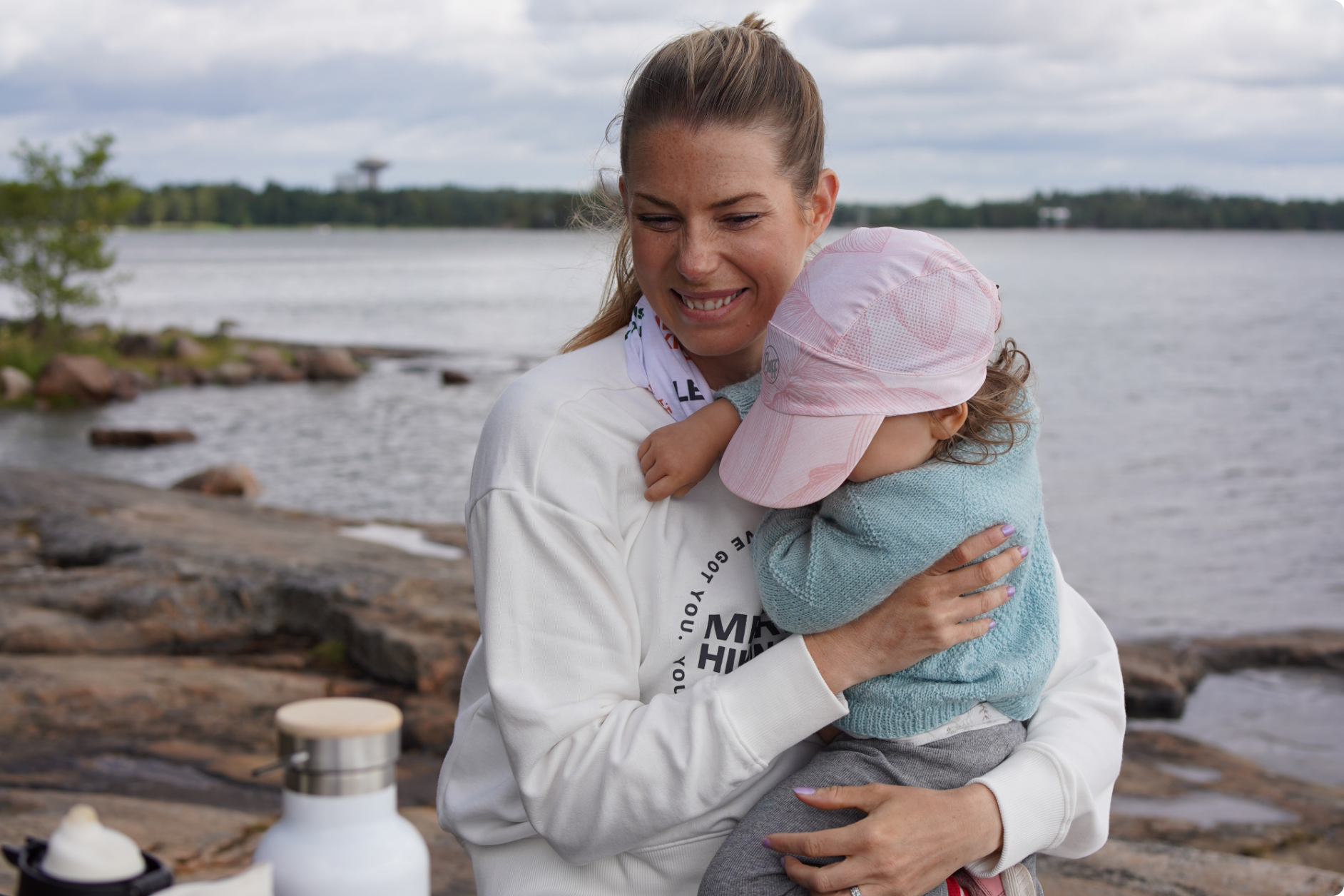 Field Notes:
Iso Vasikkasaari truly embodies the essence of Finland's 'thousand lakes' nature. The boat journey to the island is magnificent, and once there, you'll find easily accessible and well-maintained trails. The pristine nature surrounding you provides the opportunity to either pick berries or simply immerse yourself in the beauty of the forest and the shoreline. There is something for everyone on the Island.
Follow Marita Alatalo

Join our Hiking Club

Good To Know
---
Check the boat schedules in advance. Allocate enough time to explore the entire Island and make sure to visit one of the wonderful restaurants on the island to enjoy a traditional Finnish delicacy, korvapuusti (cinnamon roll).

"Finns have a strong connection to nature and engage in outdoor pursuits as a way of life."
When To Visit
---
Best visited during the summer months when weather conditions are favorable for outdoor activities.
Q&A:
How has your life changed since having a baby?
Life became more permanent. After living in seven different cities across two years around the world, it was also wonderful to finally settle down.
What do you love about hiking with family?
In Finland, many people have summer cottages, and we spend a significant part of the summer surrounded by nature. Hiking allows us to spend quality time together in a natural setting away from the distractions of daily life.
Why is Finland a great place for outdoor adventures?
Outdoor activities are deeply ingrained in Finnish culture and traditions. From saunas and berry picking to fishing and cross-country skiing, Finns have a strong connection to nature and engage in outdoor pursuits as a way of life.
Top 3 places to go hiking in Finland:
1. Oulanka National Park: Located in the northeastern part of Finland, Oulanka National Park is known for its stunning wilderness and dramatic landscapes.
2. Nuuksio National Park: Situated near Helsinki, Nuuksio National Park is a convenient option for nature lovers.
3. Urho Kekkonen National Park: Located in Finnish Lapland, Urho Kekkonen National Park is a vast wilderness with diverse landscapes.
What the one non-safety-essential always in your bag?
We almost always have a hammock with us; it is lightweight, quickly attachable, and enjoyed by every family member (including the dog)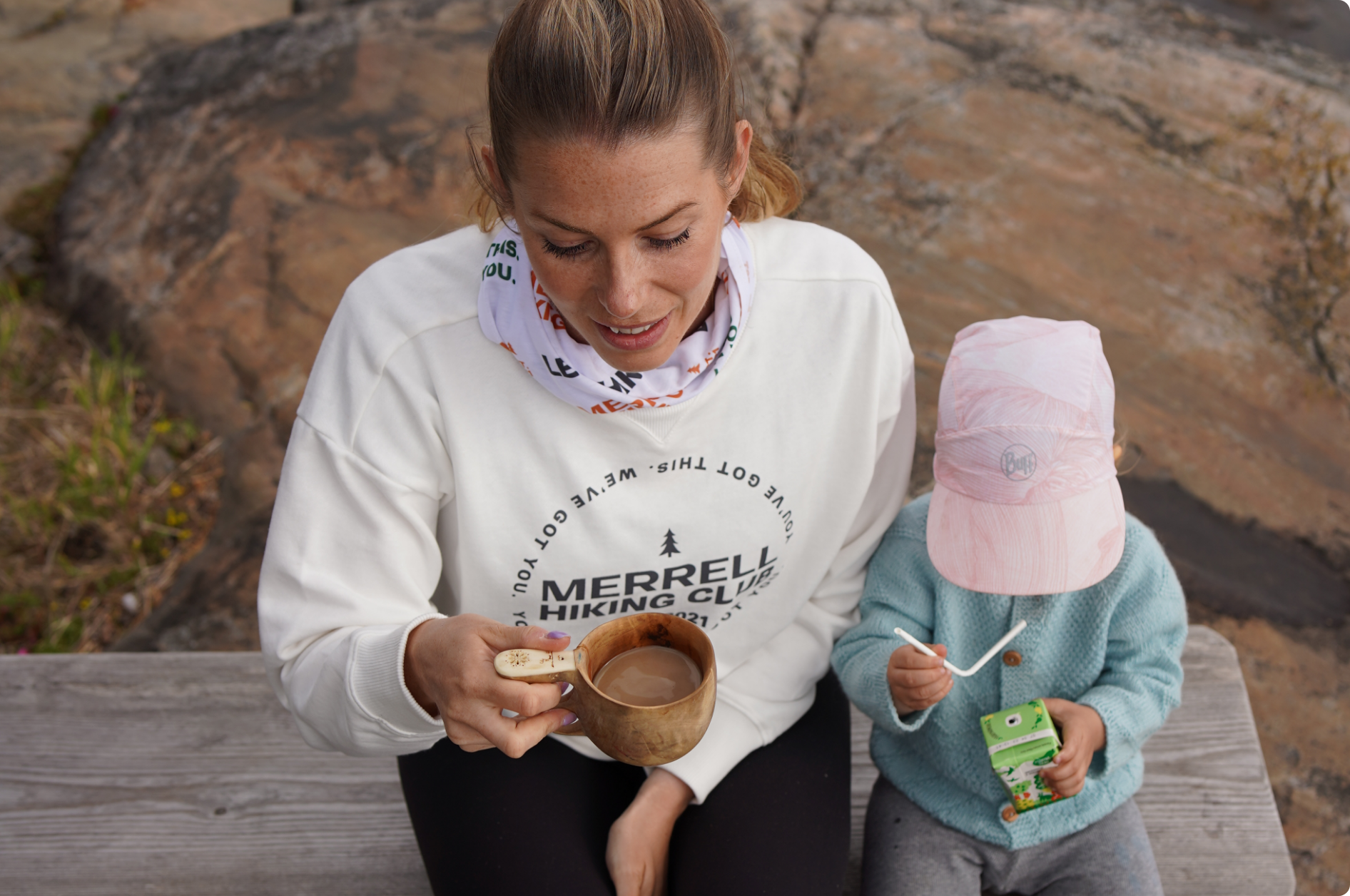 HIKING TIPS
Be safe and plan your route ahead
Be weather wise, check the forecast
Take the correct clothing and provisions
Check if dogs/ camping/ BBQs etc are allowed
Take your litter with you
Leave gates as you find them
Have fun!